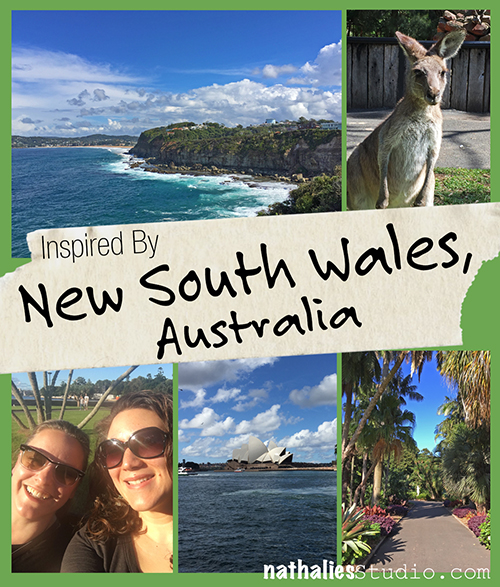 After our time in Melbourne we went on a road trip and drove about ten hours to Sydney which is located in New South Wales  which is a pretty big state…bigger than Texas, sorry Texas ;)  And on this long long ride the "Wombat" Signs here and there were quite the most exciting view …if you do not count the radio news that a dingo tried to steal a baby in the Western Territory (and that is no joke- it happened! )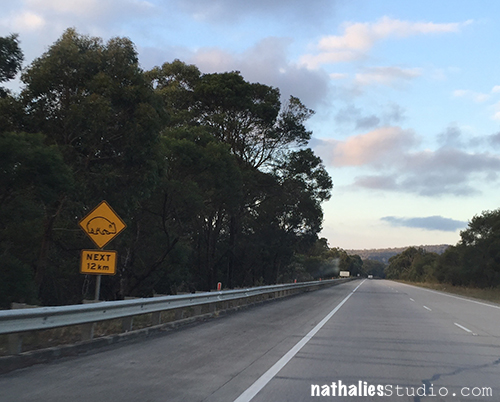 I loved those road signs.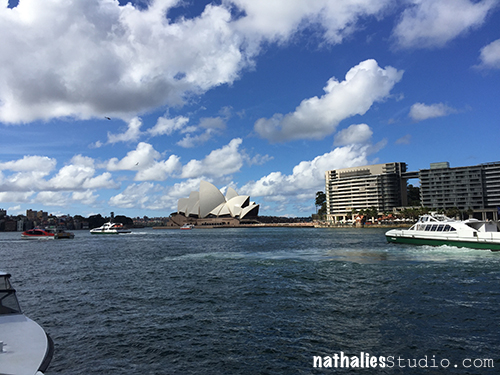 And of course when you spend time in Sydney you have to see the opera house -which btw- several years ago when I was in Sydney before, I visited for a concert. Last row seats – amazing sound- I can totally recommend this!!!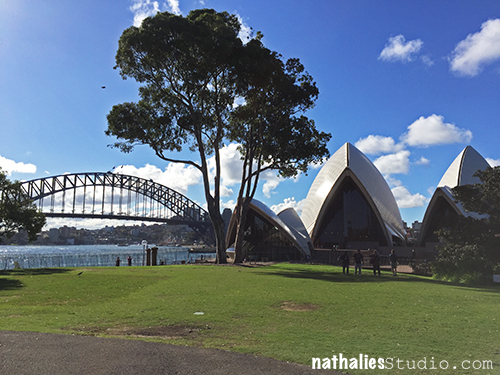 We visited to the Botanical Garden which I love so much. I wanted to show Julie the Flying Foxes that I had seen there a couple years ago, but they were gone. I was told that they were not good for the trees and plants in the garden and were therefore relocated. Here is the blog post with a photo from several years ago . I think Julie was kind of relieved ;)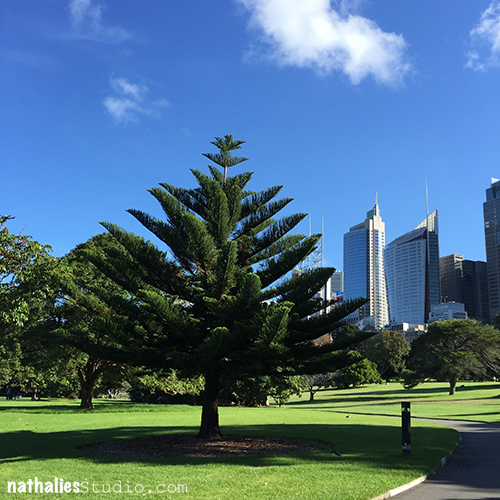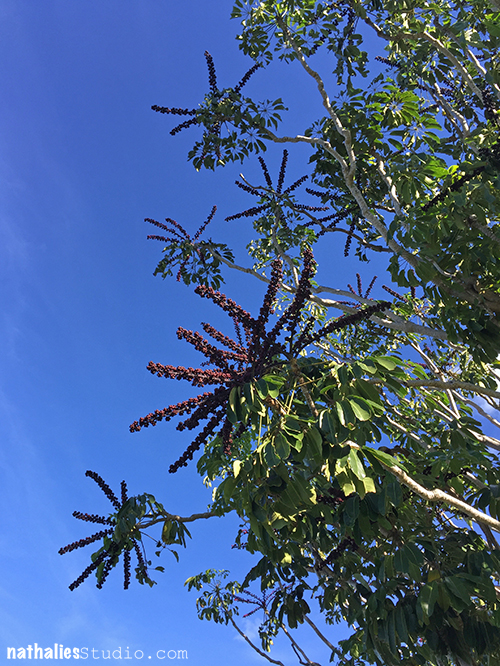 Awesome flower bud sculpture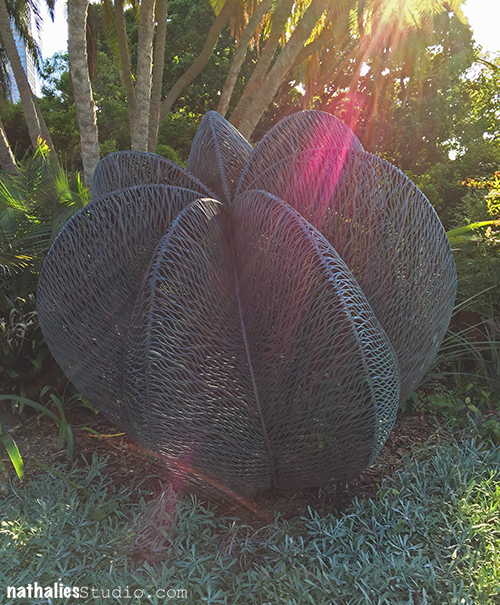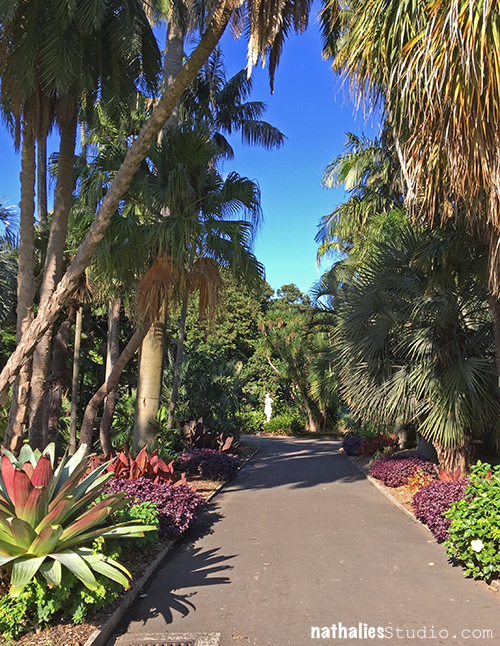 And more giant trees – where is Julie?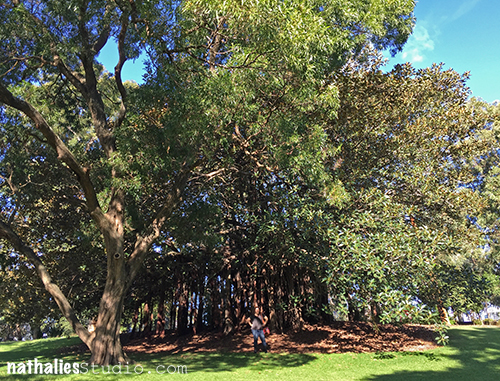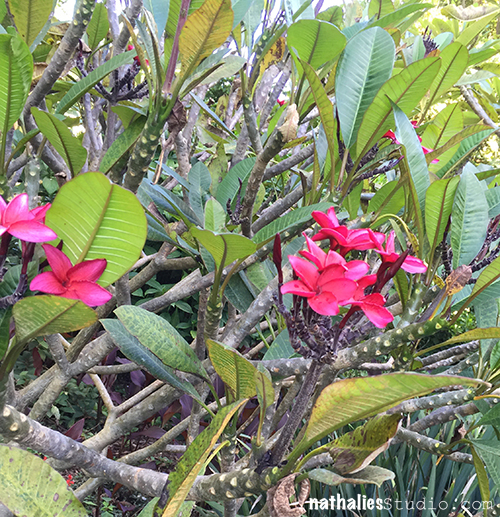 This was the entrance to our apartment in Sydney- we referred to it as the jungle. Unfortunately it was so humid and full of mold in the apartment that it felt a bit like a jungle too. I wasn't sad when we left since I have a terrible mold allergy and I could not stand being in the place for a long time. Too bad- it was a beautiful place.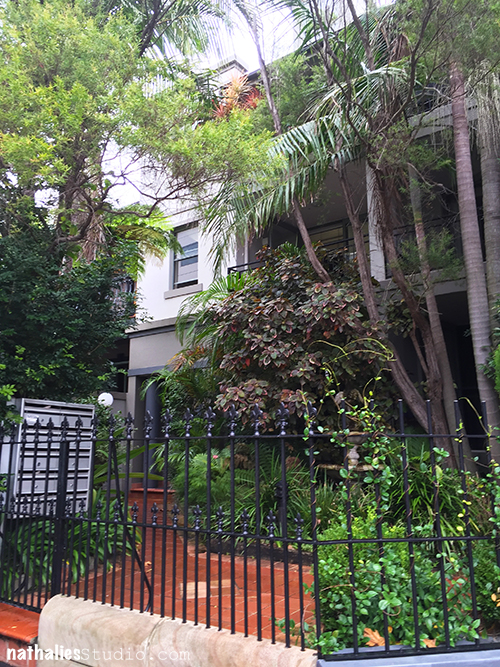 So was this house – ohhh – I so want a house that is painted orange and has a turquoise iron work balcony – I mean…helloooo – this is beautiful!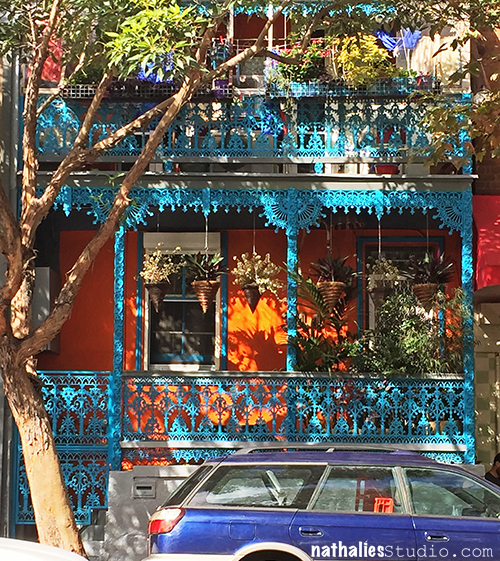 Oh wait …who are those people again …yep …goof balls ;)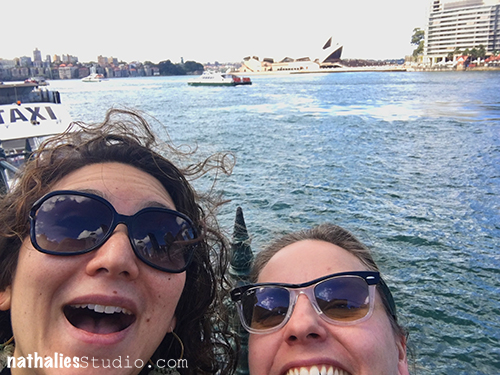 No idea what is growing out of my head but I love the picture of the two of us. We were just sitting there, relaxing and chatting and enjoying some warm sun rays.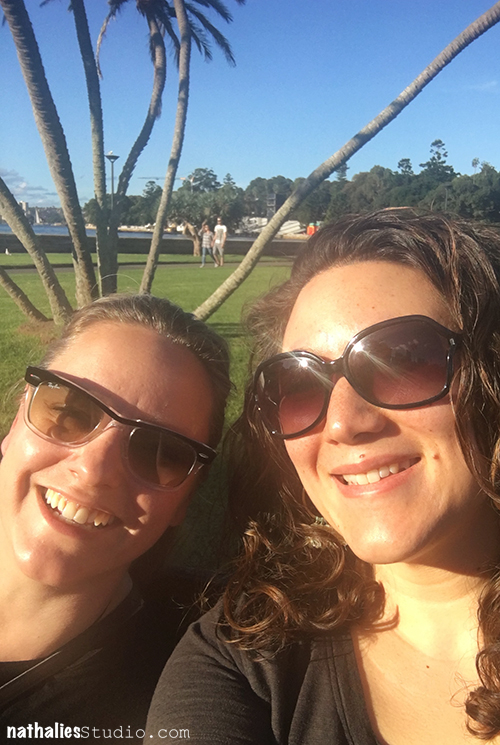 On our way to Berkeley Vale where we taught our second workshop at Darkroom Door, we stopped at a reptile zoo.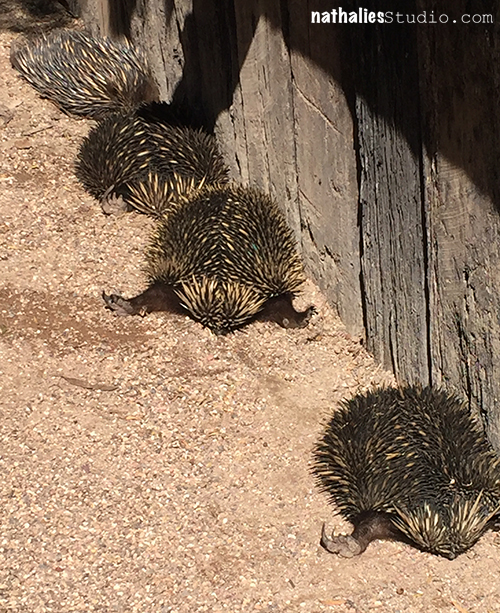 These little critters sleeping in the sun spreading out their legs (lol- it makes me laugh) are Echidnas – they are ant eaters and the only living mammals that lay eggs.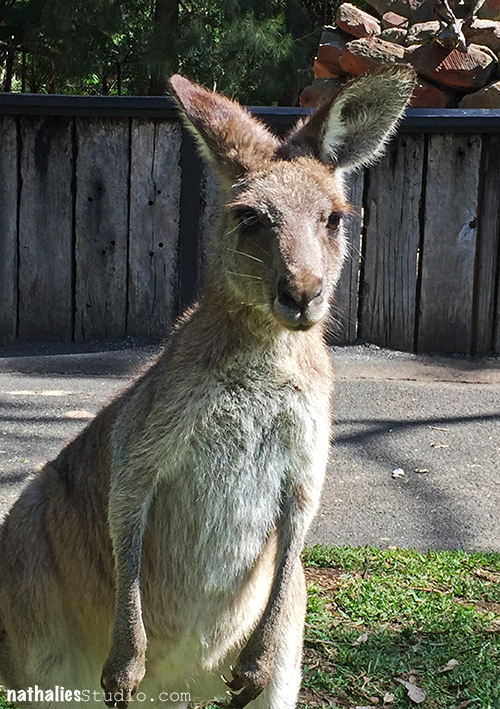 ANNDNNNDDDDDD – Squealllll – a Wallaby – – ohhh – yeah- I so love them – they are so cute.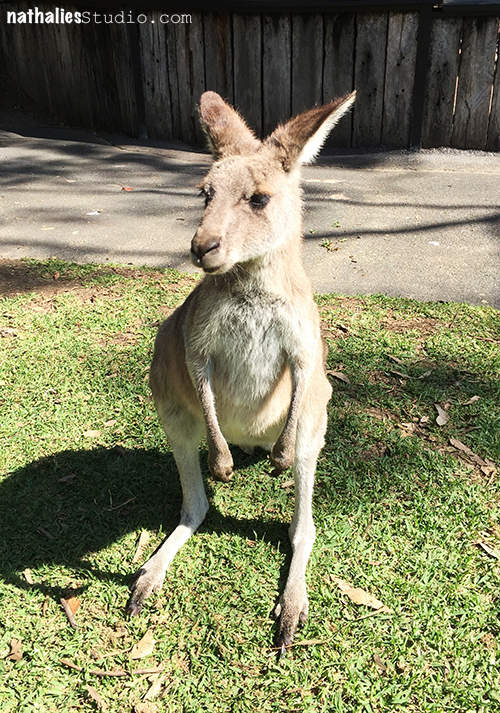 They were just hopping around with us and they were super fluffy. I know they look as if their fur is kind of scruffy but no no- they are so soft and these were very cute. BTW- do not try to touch one in the wilderness …they can get quite vicious, but these are used to people.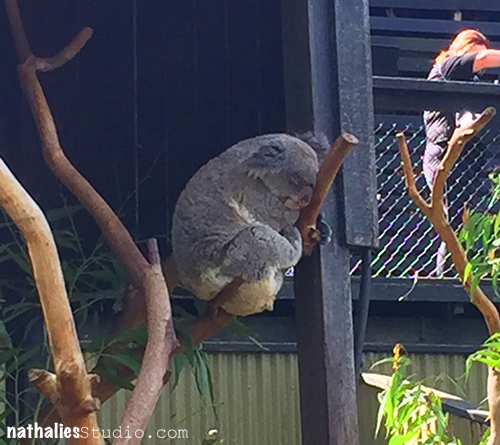 And a little snoring Koala ….this didn't look so comfortable to me but on the other hand …if you do not have anything else you even fall asleep on an economy class seat on a plane, right?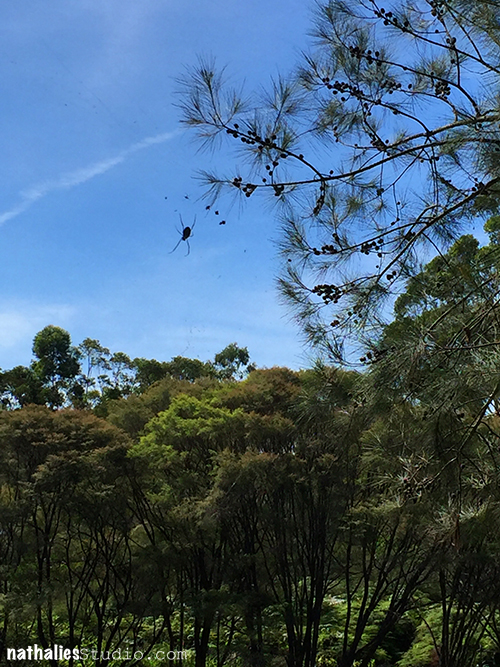 The horror on the side of the path …oh man ….spiders big like houses- my nightmare….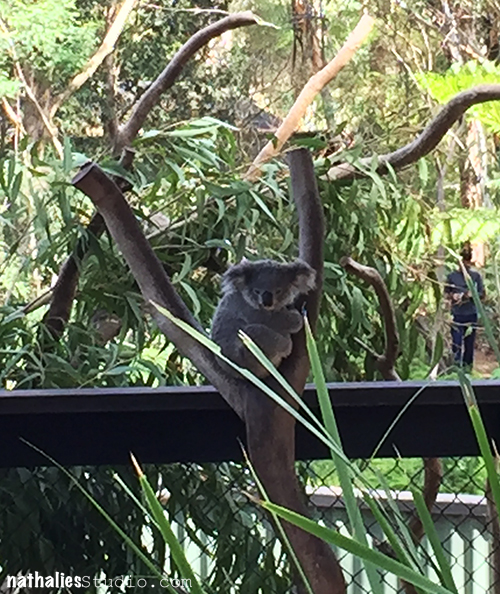 better look at the next koala.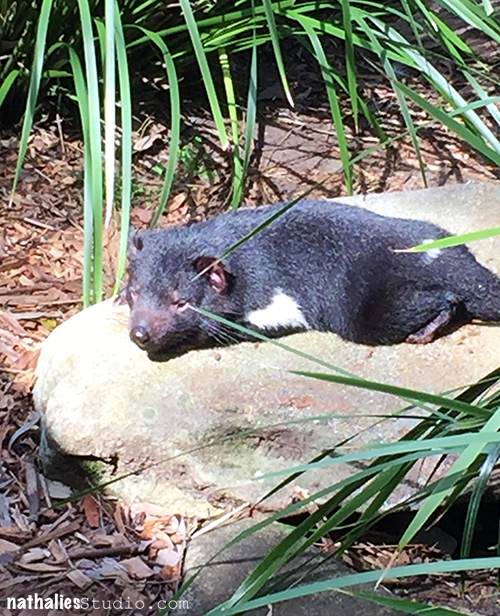 or at this Tasmanian Devil … yeah not quite like the one from Bugs Bunny …but …I saw one with it's mouth open …also not one you want to touch – LOL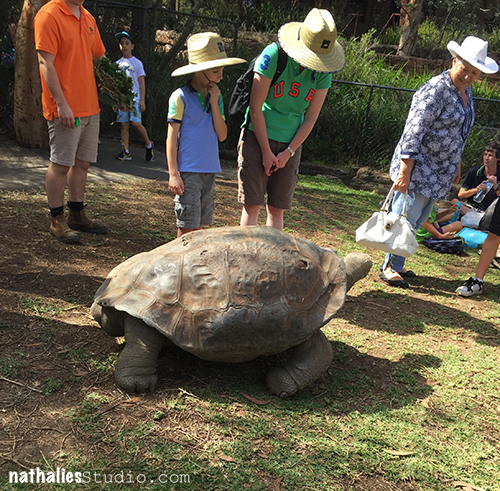 This one was just passing by and ….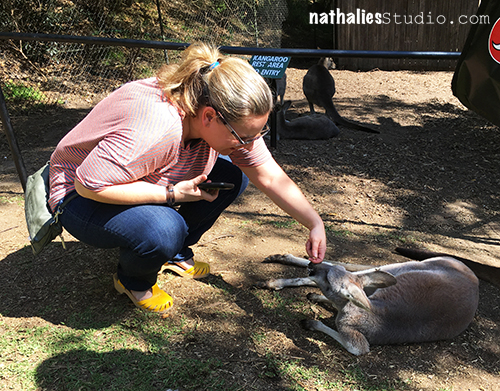 Sorry- gotta go back to this little wallaby – did I tell you they were super cute?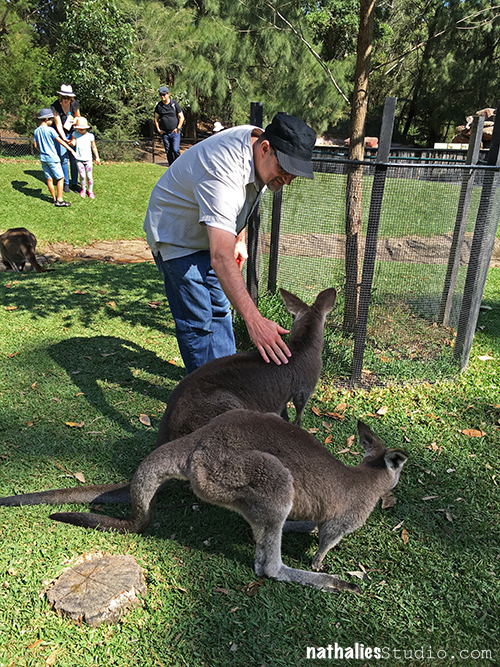 On our last day in Berkeley Vale, our friend Rachel took us for a little tour on the coast. It was beautiful.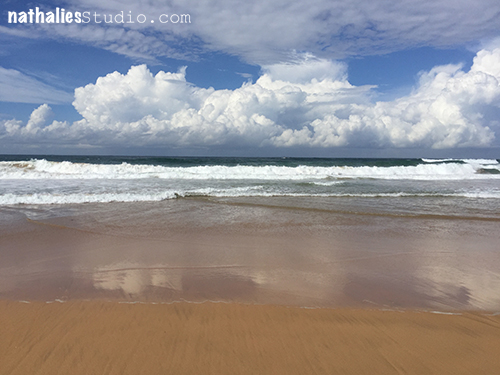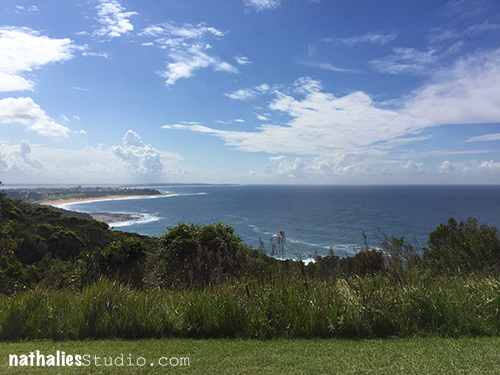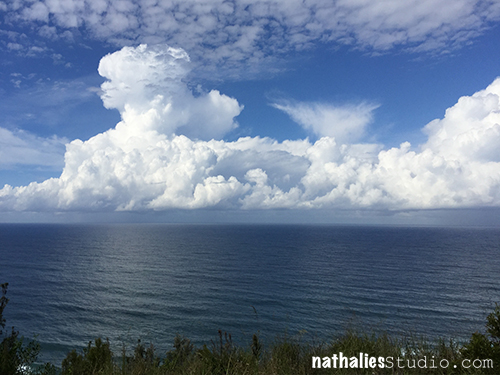 And because Anzac Day was coming up, there was this beautiful red poppy arrangement . Anzac Day is a national day of remembrance of all Australians and New Zealanders who served and died in war and on operational service.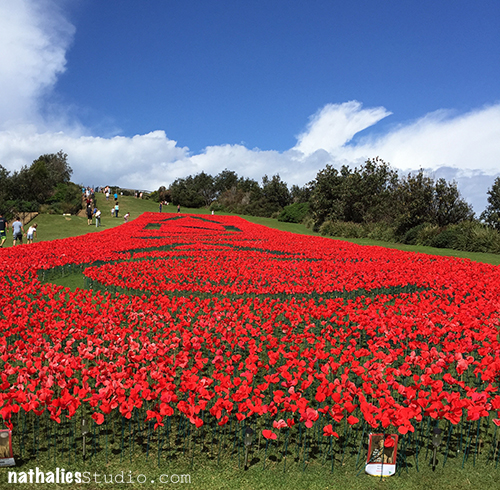 It was a wonderful time in New South Wales- the flora and fauna, the animals, the landscape and the amazing blue sky are so remarkable and inspiring, I am sure some of this will be part of my artwork in the future in one way or another.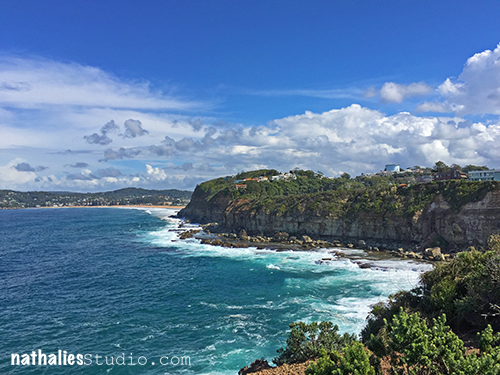 I hope you like this little trip :) I wish you a wonderful day!