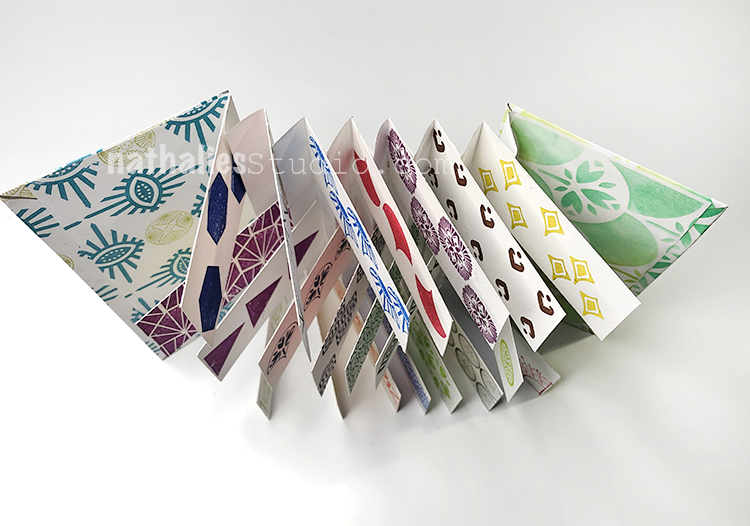 For a two weeks now I am challenging myself to get up at 5am and each morning I follow and work on a book binding or folding technique I have never done before – just to learn something new.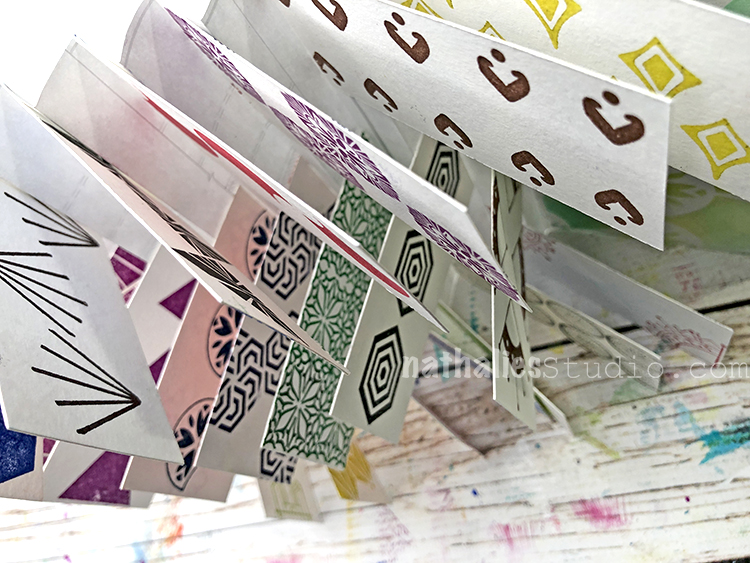 This is a so called flag book and boy it was so much fun to make – I made a little sample book out of it with some of my stamps.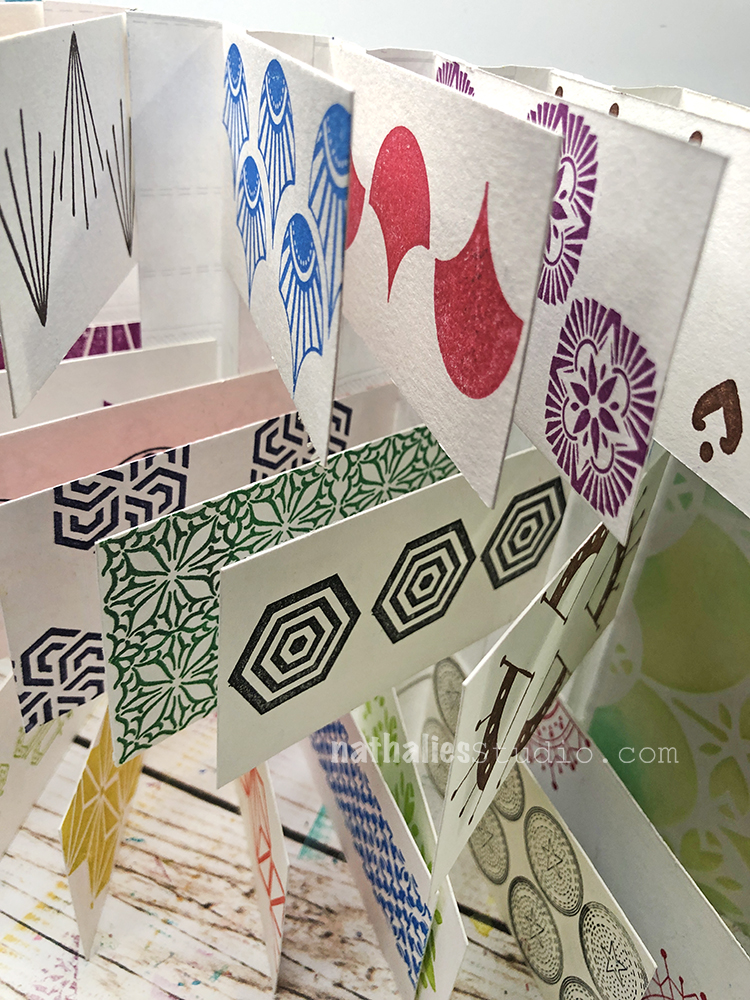 You can see in here my Fan-fare, Triangle Love, Fan-tastic Small, Hex Set Small, Floral Tile Small, Circle Jumble Small, and my Mini Motifs rubber stamp sets. And I just used normal paper and lots of different color inkpads.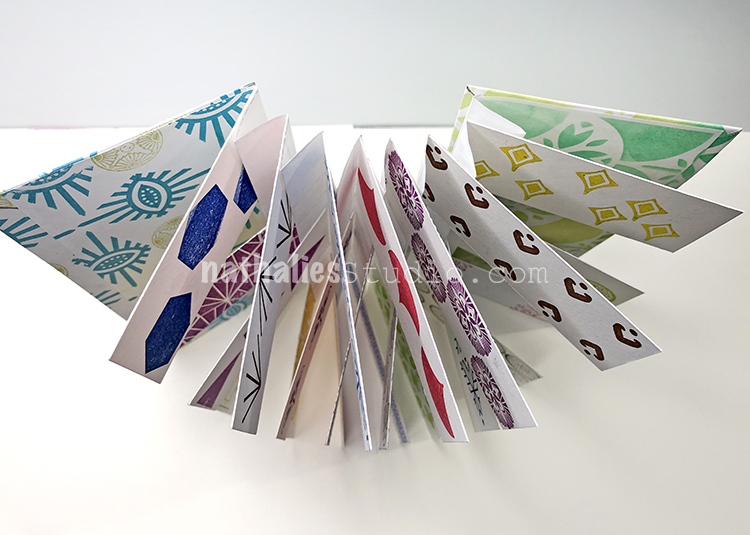 The book makes a fun noise when you open it up – like flags in the wind and I loved just the sculptural aspect of it when standing upright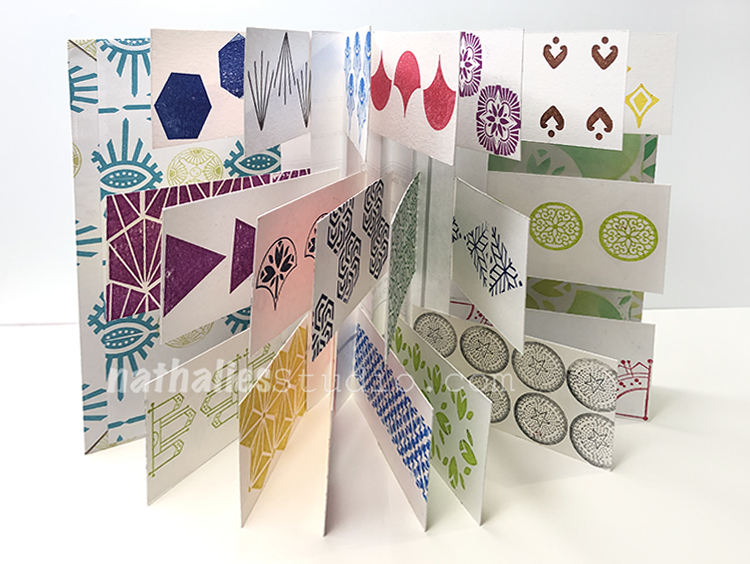 or laying flat.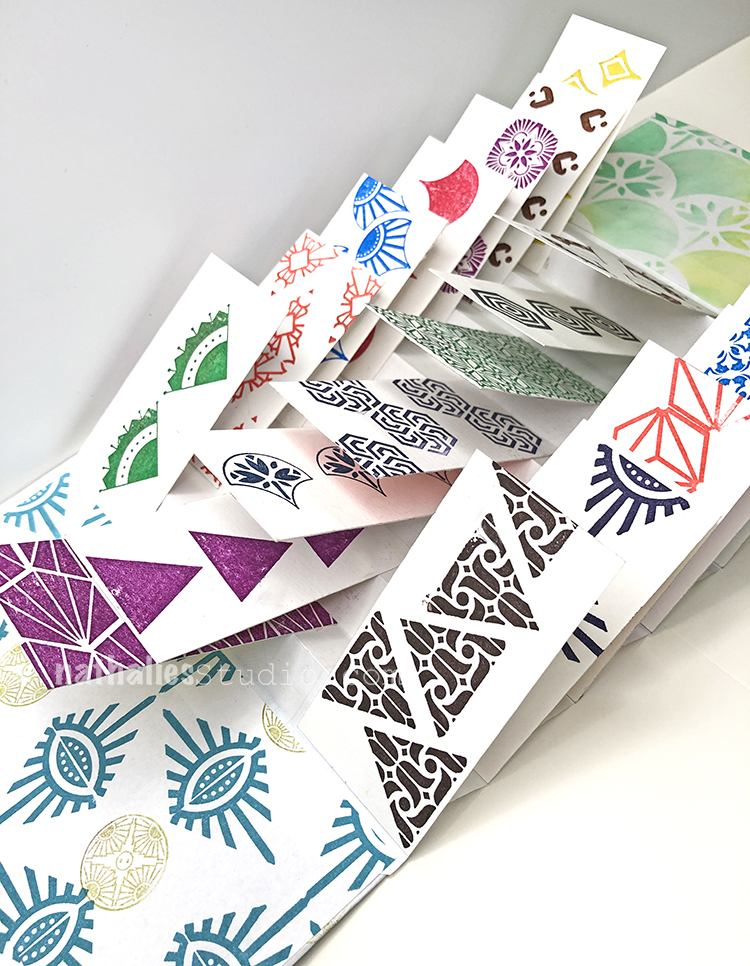 Now you might ask if that is worth it to get up at 5 am for? YEAHHH – LOL – because it makes me so happy when I make a book like this almost first thing in the morning before I even have breakfast – and I feel like I already accomplished and learned something new and fun. But now excuse me …. I need to take a nap – LOL ;)
Here are some of the supplies I used: