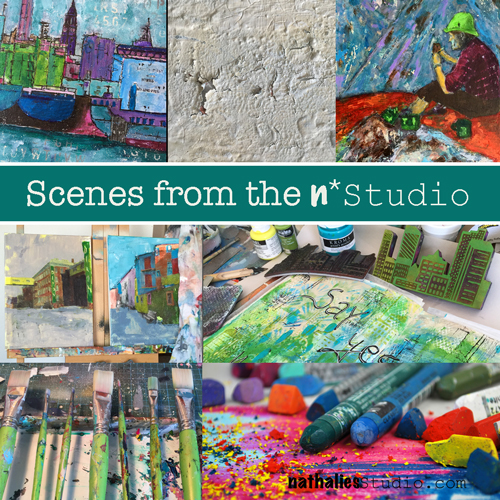 I cannot share everything I have been doing last month but I thought I share a little peek into my studio :)
Top Row: Hamburg Harbour Painting, Texture Play, Painting of my Uncle Walter
Middle: Working on two new paintings, working on a fast forward Creative Ice Breaker Video
Bottom Row: Cleaned brushes after a day in the studio, Art Bars and Neo Color II explosion
---
Also …this is coming up soon – in case you want to join us :)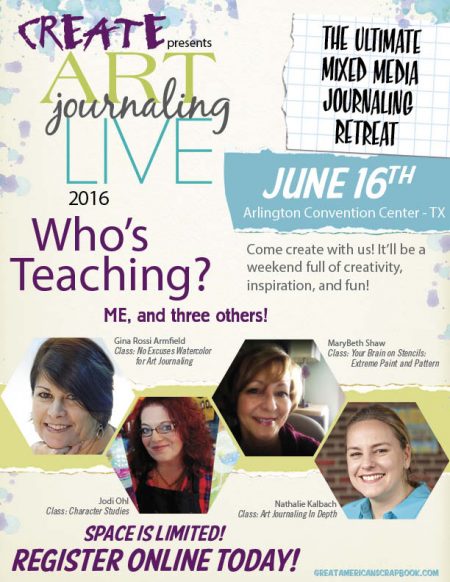 My part of the class is up first in the morning:
Nathalie Kalbach: Art Journaling In Depth
Learn how to add interest and an important spark to your art journal with textures and layers. Nathalie Kalbach shows how to create visual and actual texture using paint, gesso, and tools, plus techniques such as sgraffito and collage layering. Texture and layers are important design elements that are easy to produce, and they can communicate a variety of messages, emotions, thoughts, and perspectives. Let Nathalie show you how to go in depth!
It was so much fun last year and my co-teachers are amazing – you will love it. It is a jam packed Art Journaling workshop day! I hope to see you in Arlington Texas.
Have a gorgeous day my sweet friends!