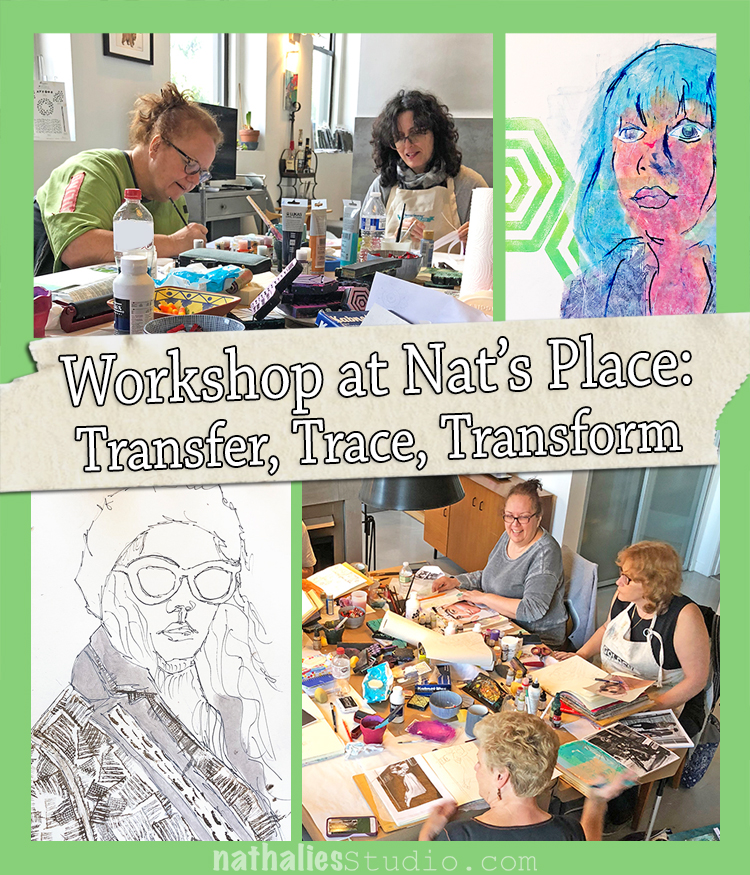 Last Saturday I hosted my workshop Transfer, Trace, Transform at home and I loved having a wonderful intimate group of 6 talented Ladies coming from Maryland, Connecticut and New York.
The dining room area was transformed into a workshop area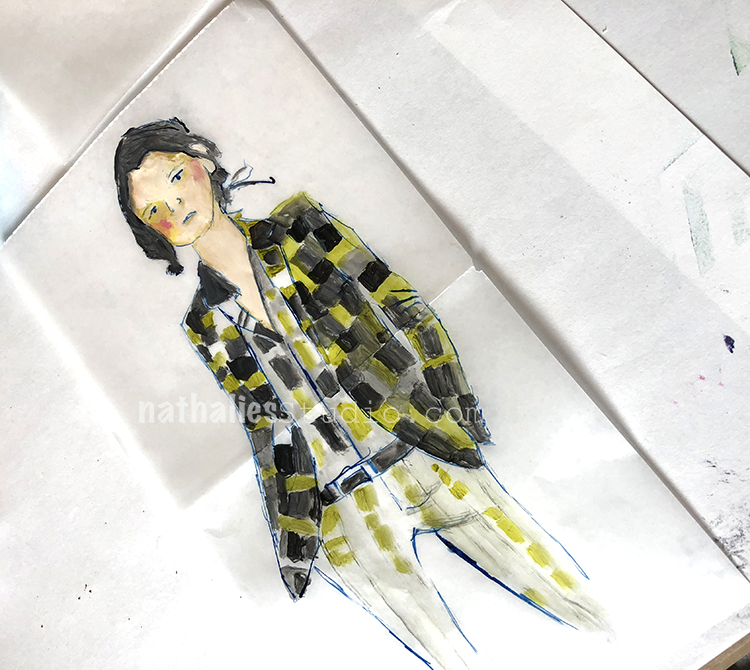 It was so wonderful seeing how the workshop techniques came to alive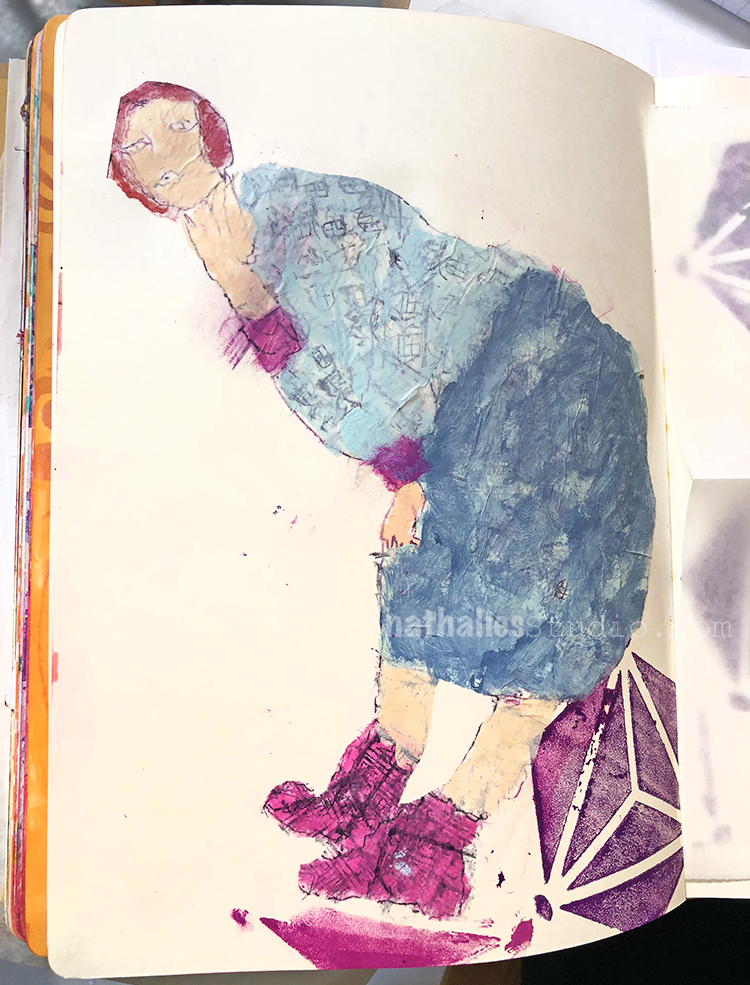 And slowly a creative mess was made :)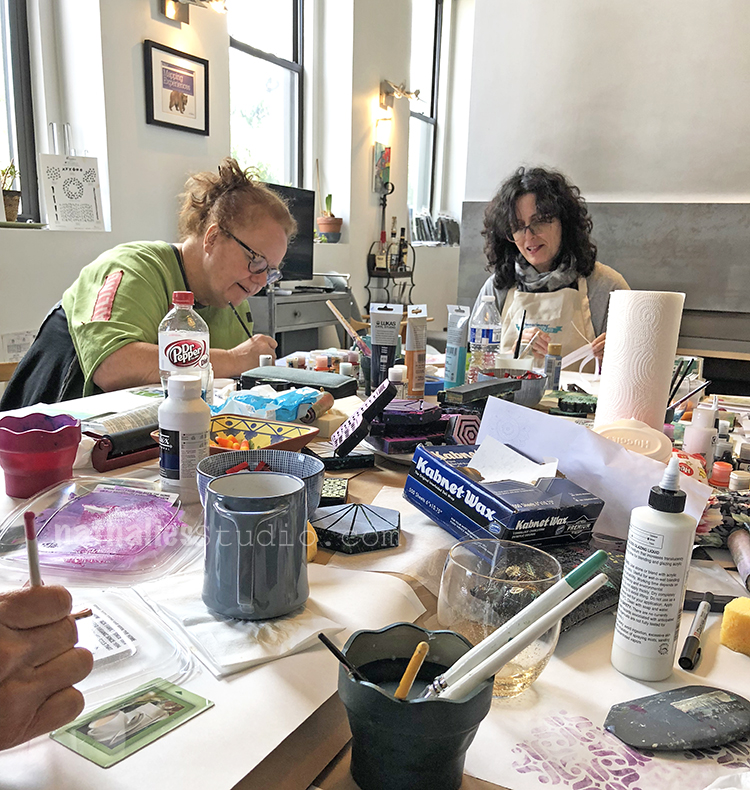 It is really super fun to teach a small group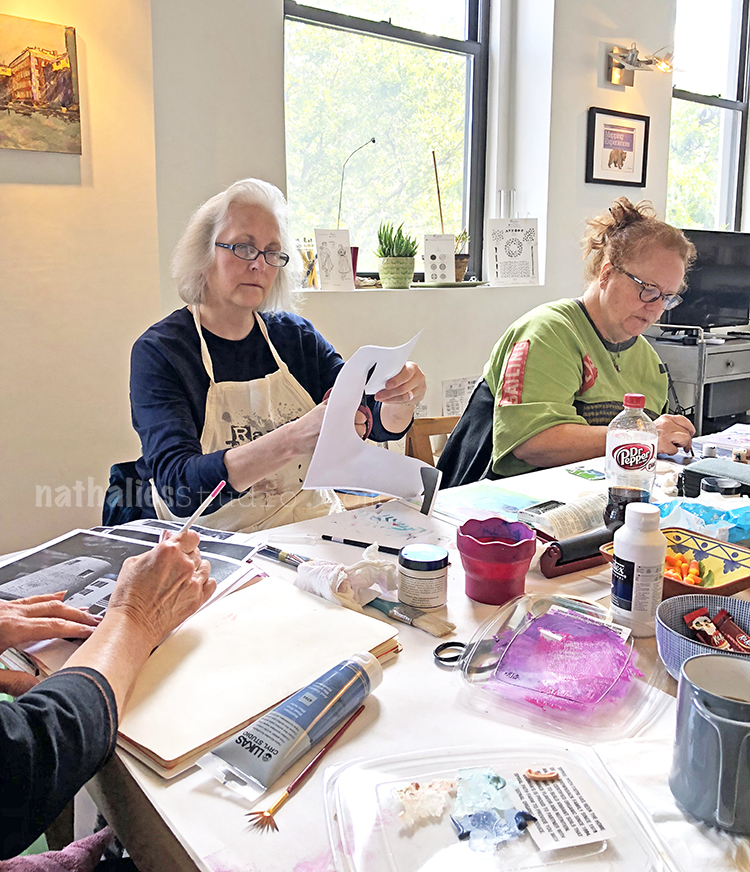 Loved seeing all the transfer techniques in their art journals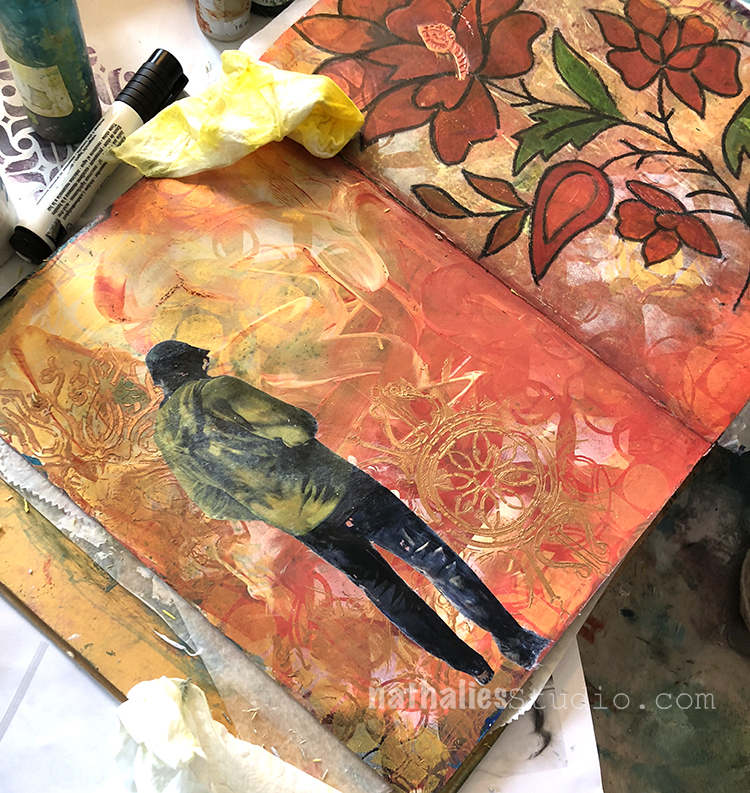 We covered quite bit of techniques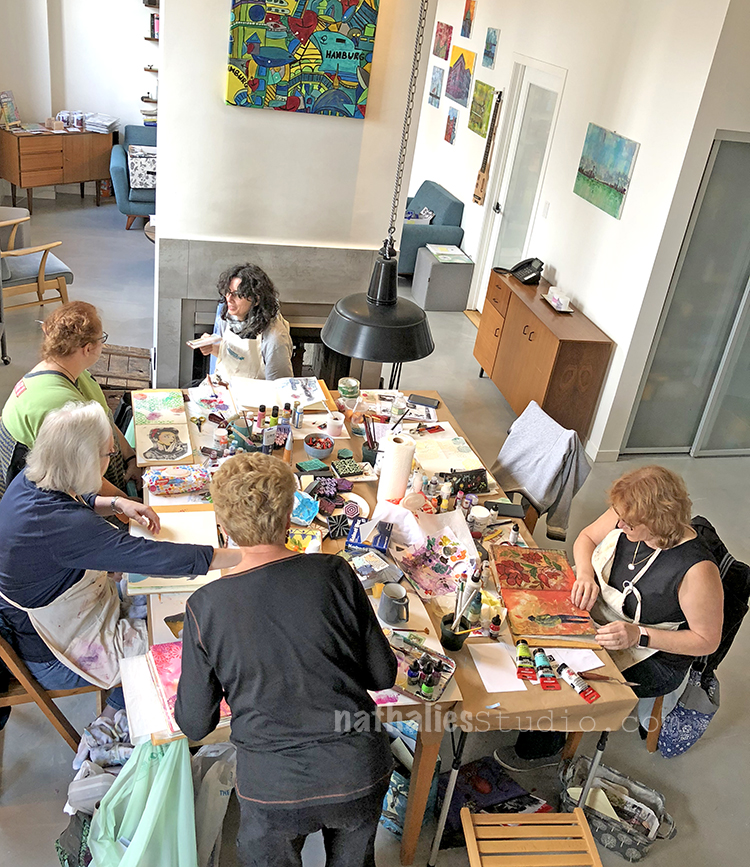 and here are some more pages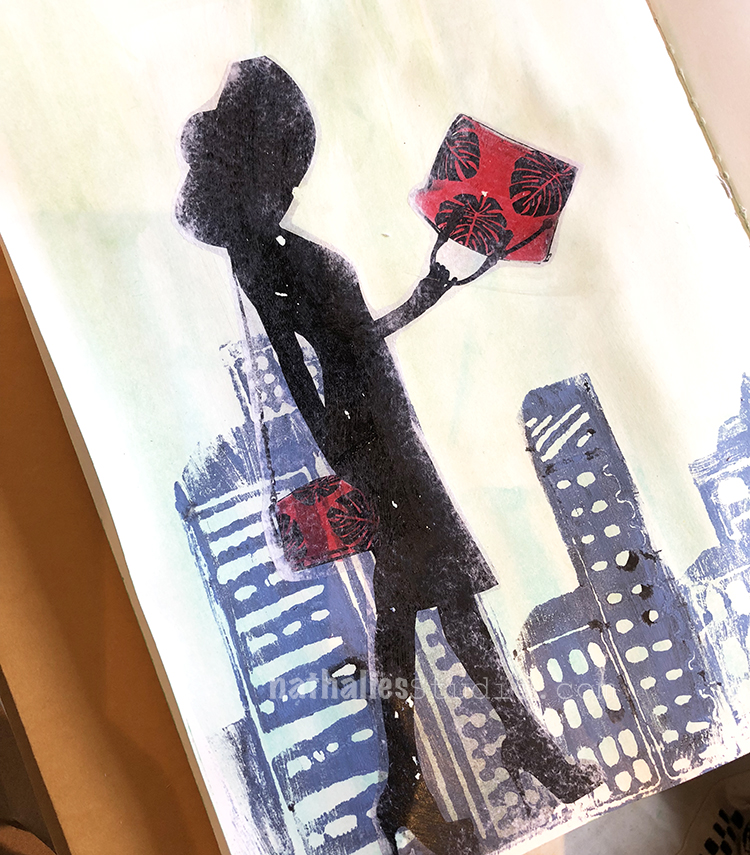 and pattern fun !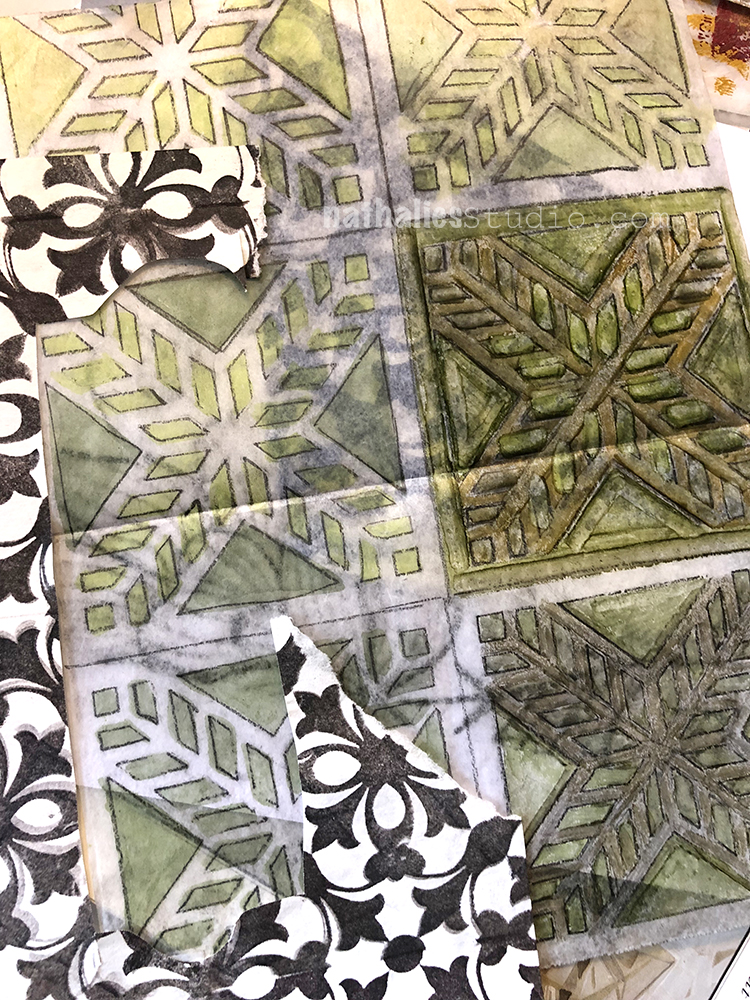 Nothing better than a colorful Saturday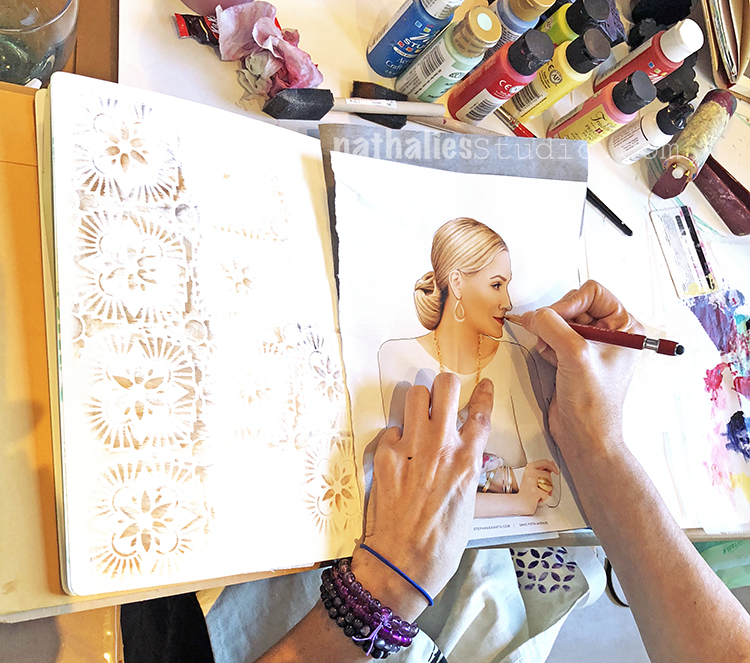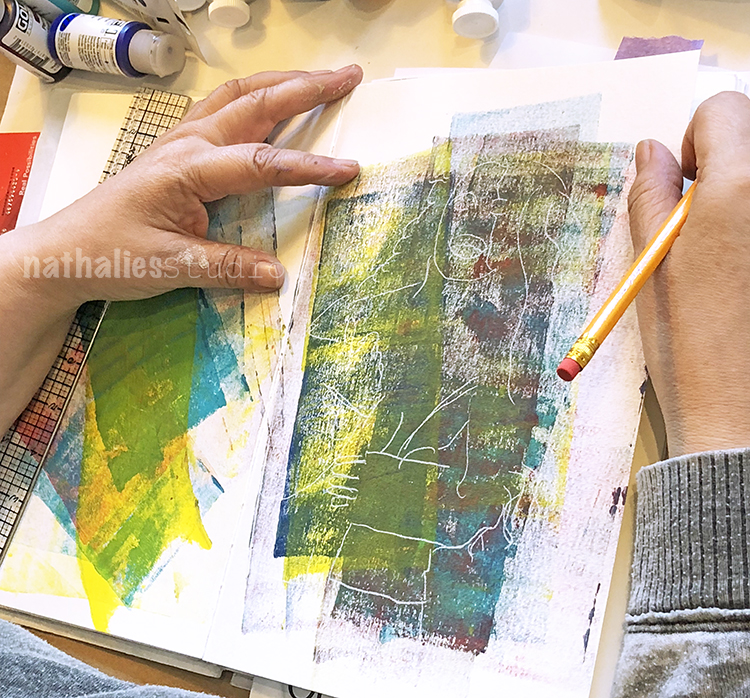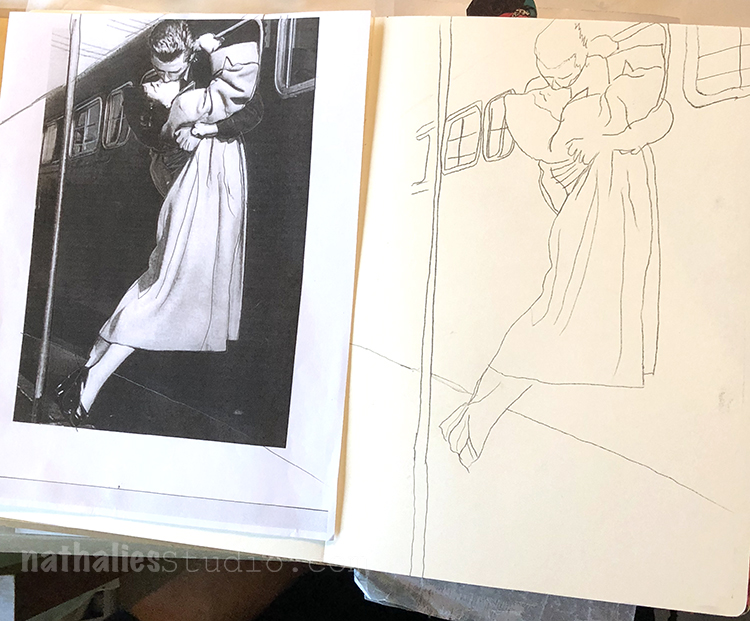 There was a lot of swooning over James Dean …I mean …of course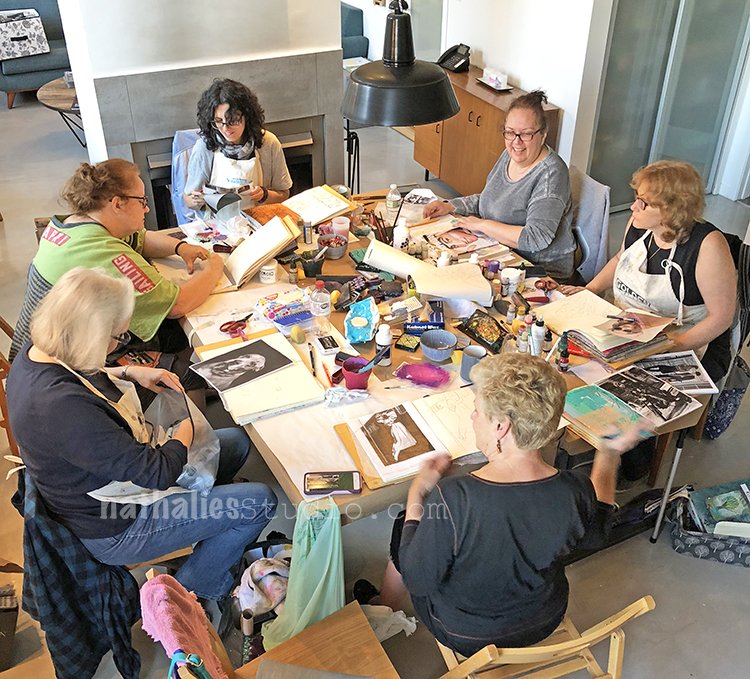 and after a pizza break and the tiniest cupcakes you have every eaten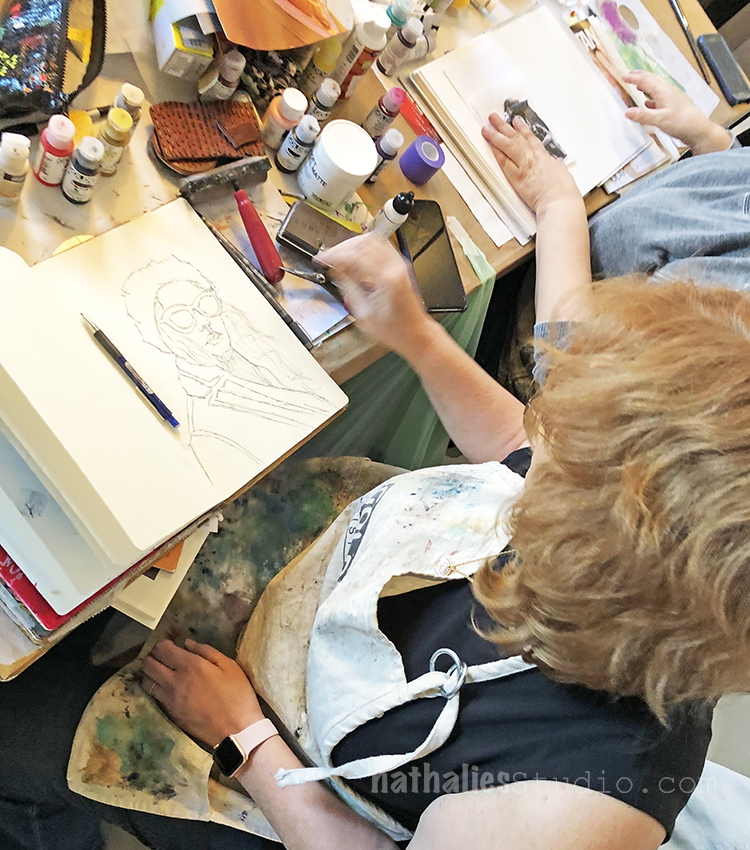 things got pretty elaborate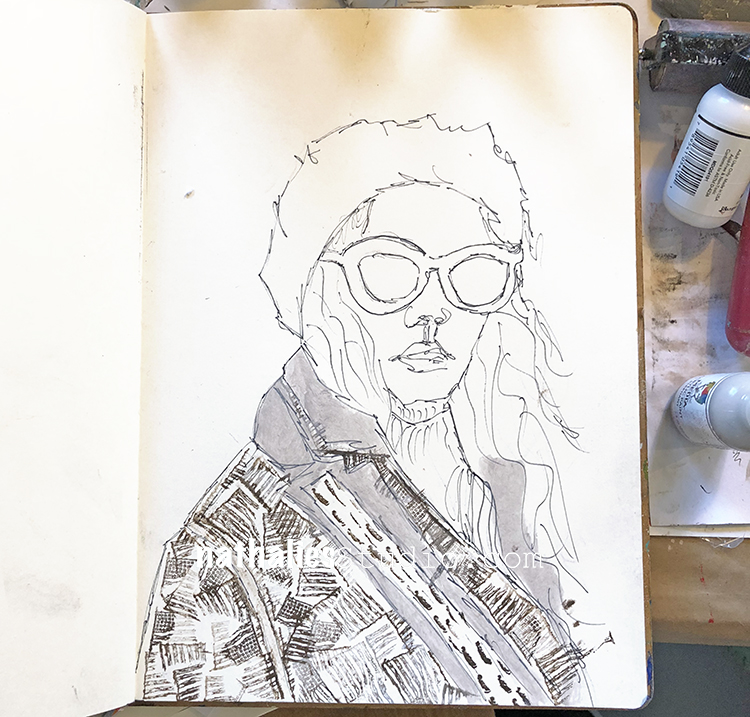 So much fun! Cannot wait for the next workshop at home!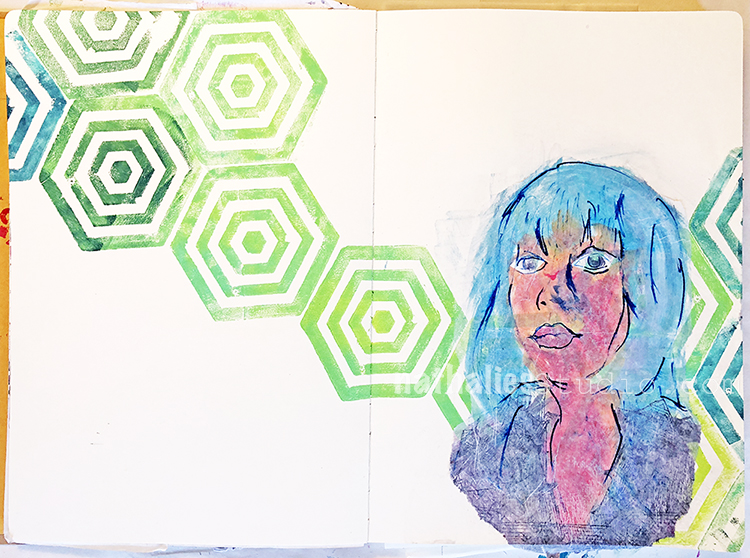 Probably coming up in Spring or Summer . I am taking a bit of a break next year from traveling and teaching in person to take care of some "projects"  :)  but I am teaching right now a fun BYO – Built Your Own Art Journal– online and more online workshops are to come to come.