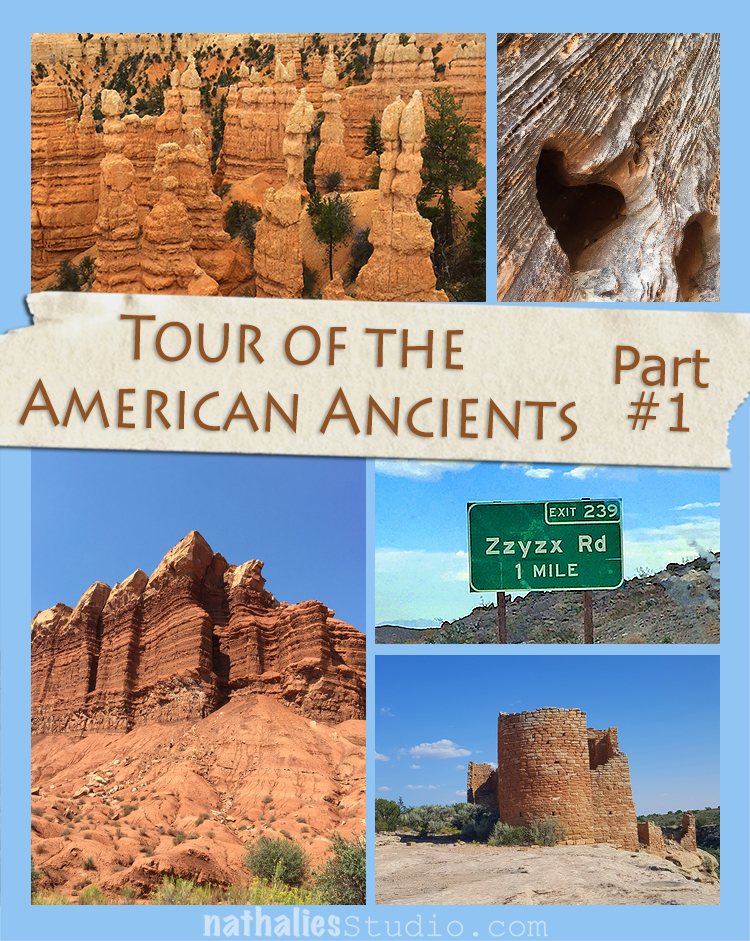 Last month my husband and I set out for our vacation – a road trip through mostly the South West of the U.S. We drove about 2,300 Miles and had an amazing time hitting many spots we went to before and a lot of new ones. We called it the Tour of the American Ancients because we visited many historical sites. It was awesome and so inspiring and I would love to share with you some highlights, spread out over the next couple weeks in three parts :) Join me on this Artful Adventure – Here is Part #1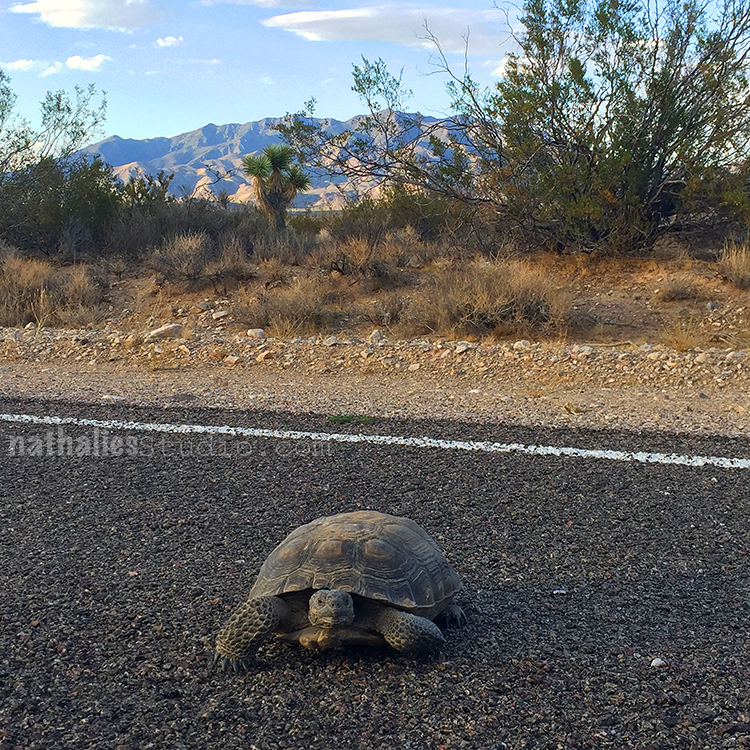 This little guy was crossing the street in Nevada. The Desert Tortoise of the Mojave Desert is endangered and we have not seen one the two times before we were here- but this time we were lucky. We saw two Jack Rabbits right before, so maybe they were on a race. Needless to say we named the tortoise "Cecil" ;)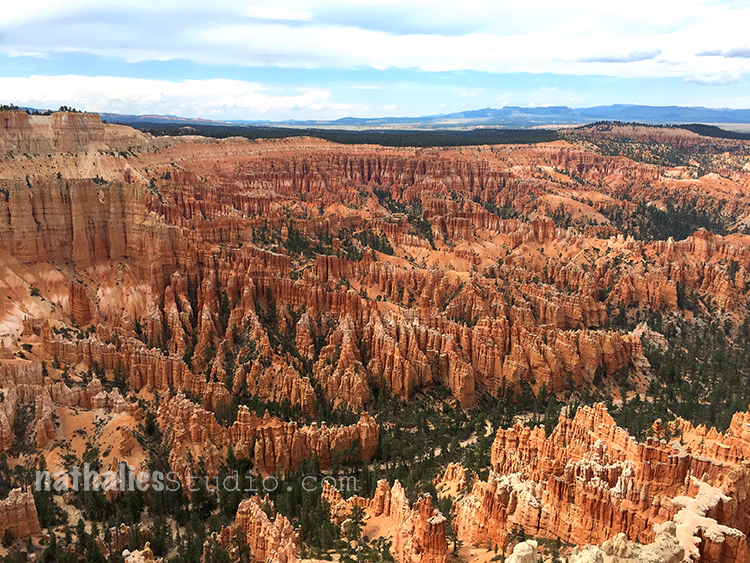 We visited Bryce Canyon, Utah yet again only for a short stint – we promised ourselves next time to really spent some time here and hike- it is so beautiful.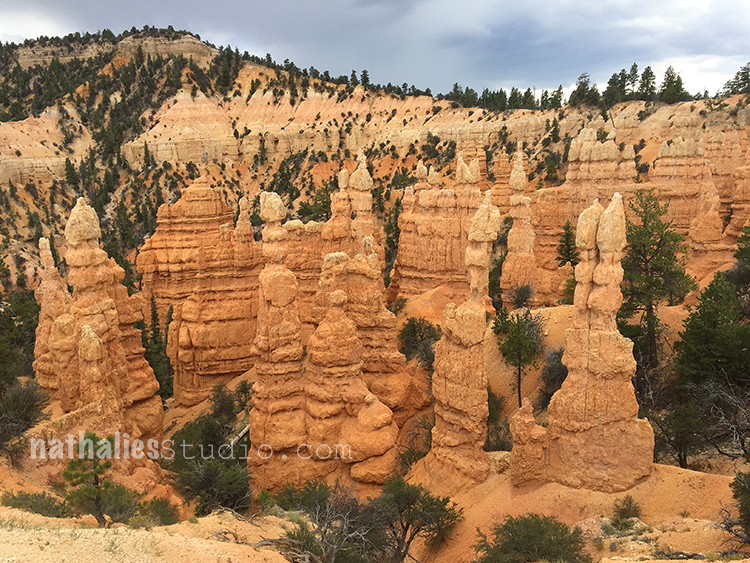 Those hoodoos had the most interesting gradated coloration – love it.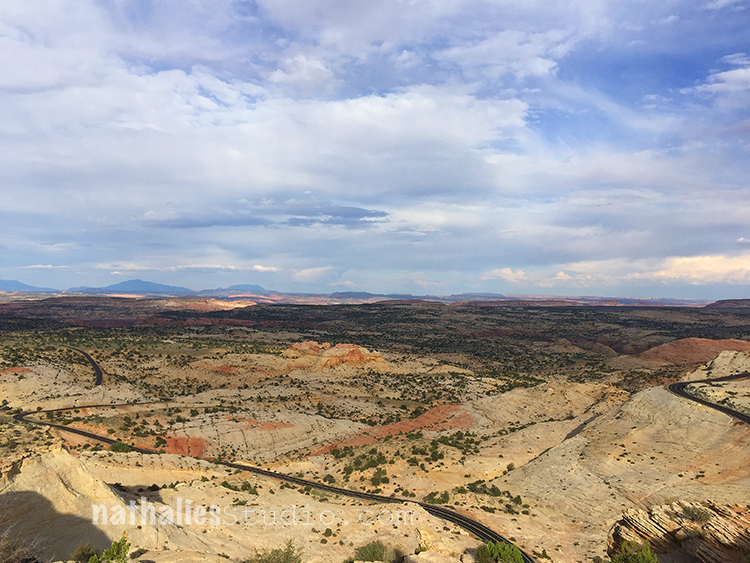 We drove on Highway 12 which is located near the north end of the Grand Staircase – Escalante in southern Utah. The views are breathtaking (and so is the driving- LOL).  Highway 12 is the 2nd on the list of "Most Beautiful Highways in the World". Apparently the Grand Staircase-Escalante National Monument is planned to be stripped of it's Monument status and protection.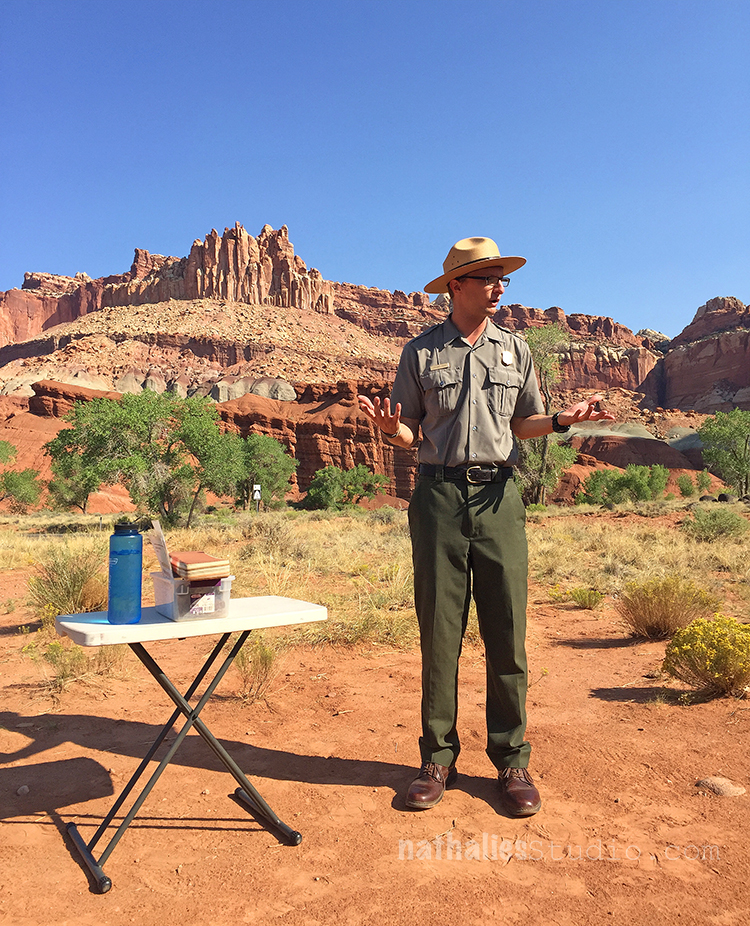 We had a great time at Capital Reefs National Park , Utah last time and planned a day of hiking there.  We stayed for two nights. We started the early morning off with a Ranger talk about Geology and it was super interesting and made us unterstand the area and different layers better.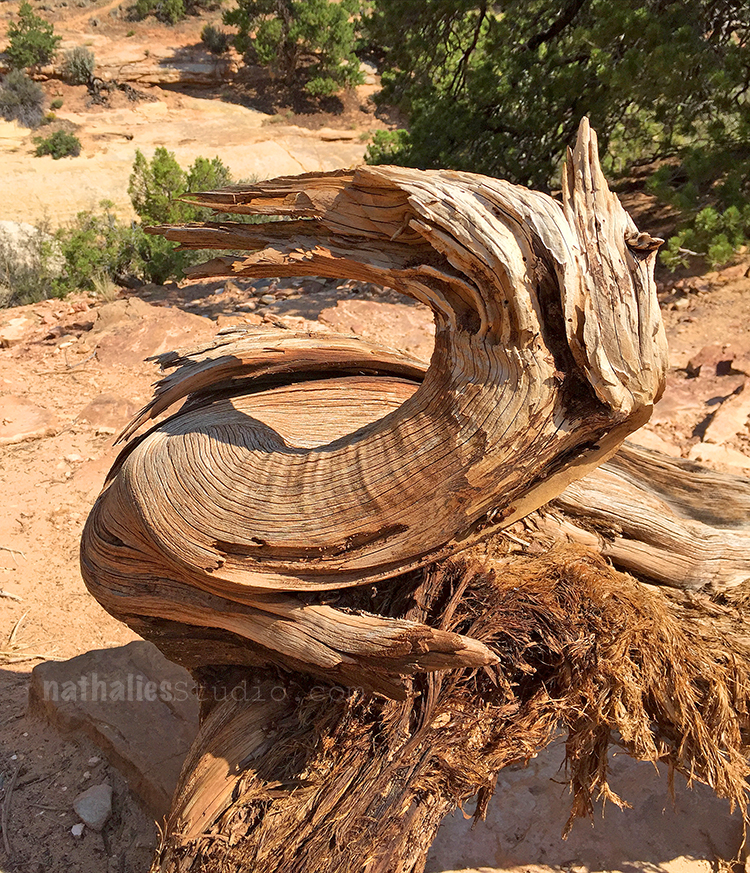 While hiking I make sure to take a lot of photos so that I can take a breath ….eh I mean..for inspiration of course ;) Gnarled bent tree trunks- the texture and movement- so beautiful.
We hiked up to a natural bridge and then through a Canyon.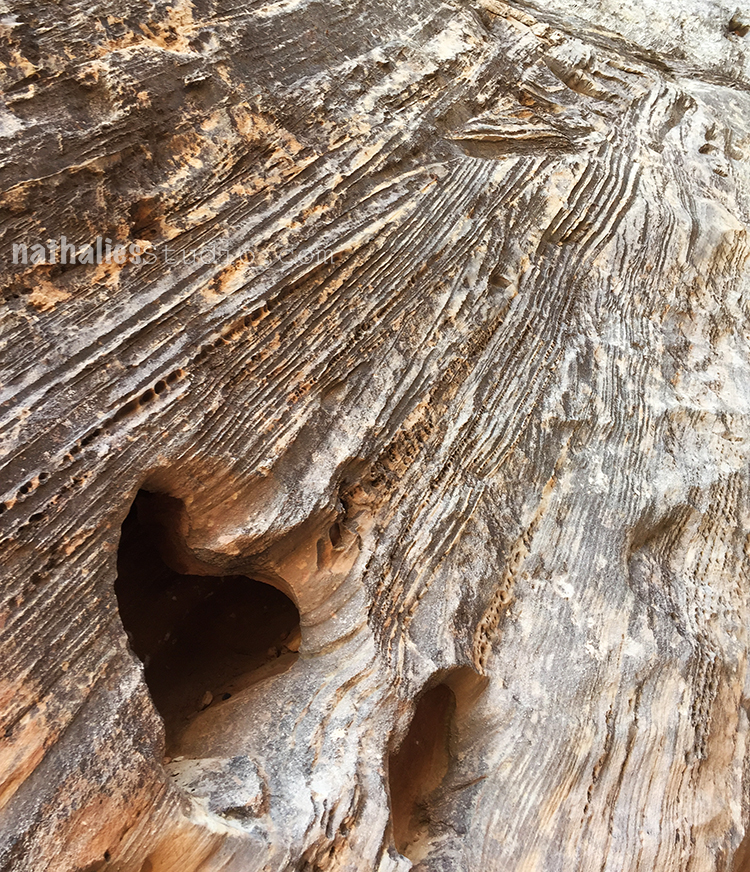 Look at the rock texture and doesn't the hole look like a heart?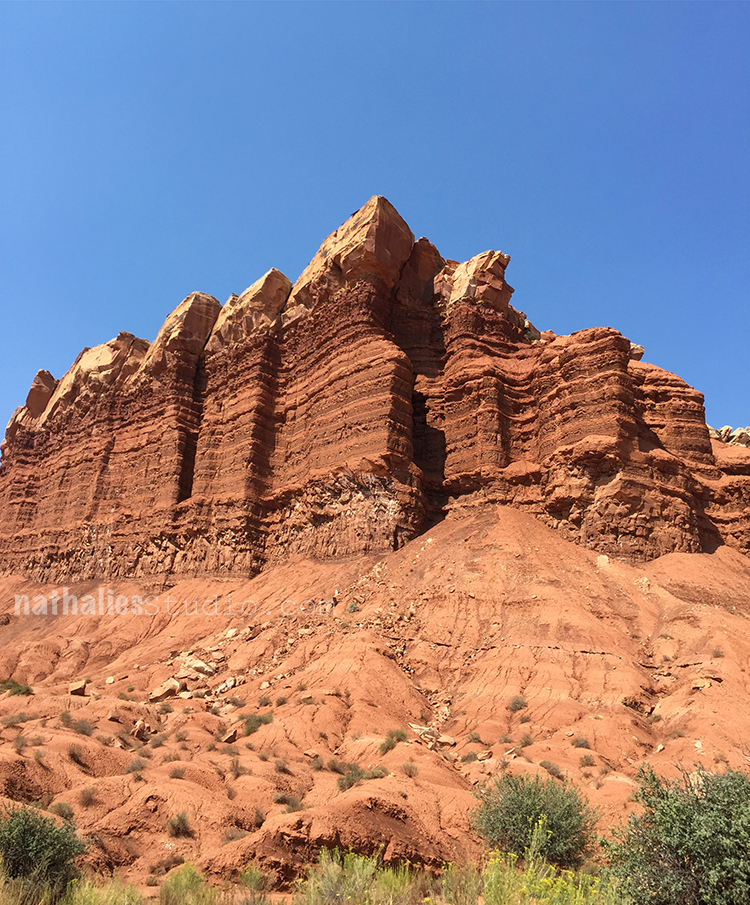 This formation looks like a nice layered chocolate cake …or maybe I just started to hallucinate as it was SOOOoooooo hot ;)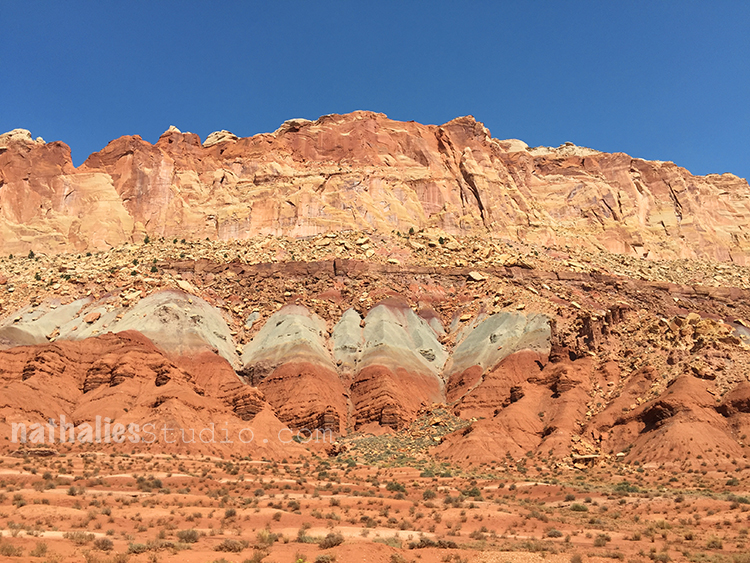 I just couldn't get over the different layers and texture and the colors. I am not very well known for using a lot of earth tones in my work -but this trip definitely made me want to try it out.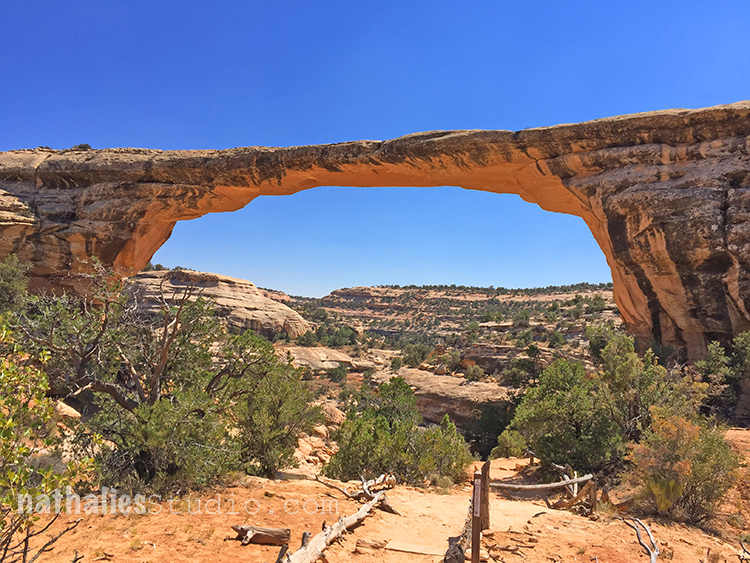 We drove on and stoped at Natural Bridges National Monument in Utah. We had a lunch picnic under this natural bridge – one of our – so it felt – 200 hundred sandwiches on the trip ;) There is something so serene and wonderful to eat outside in nature and just be silent (well…besides the crunch of the salad) while taking it all in.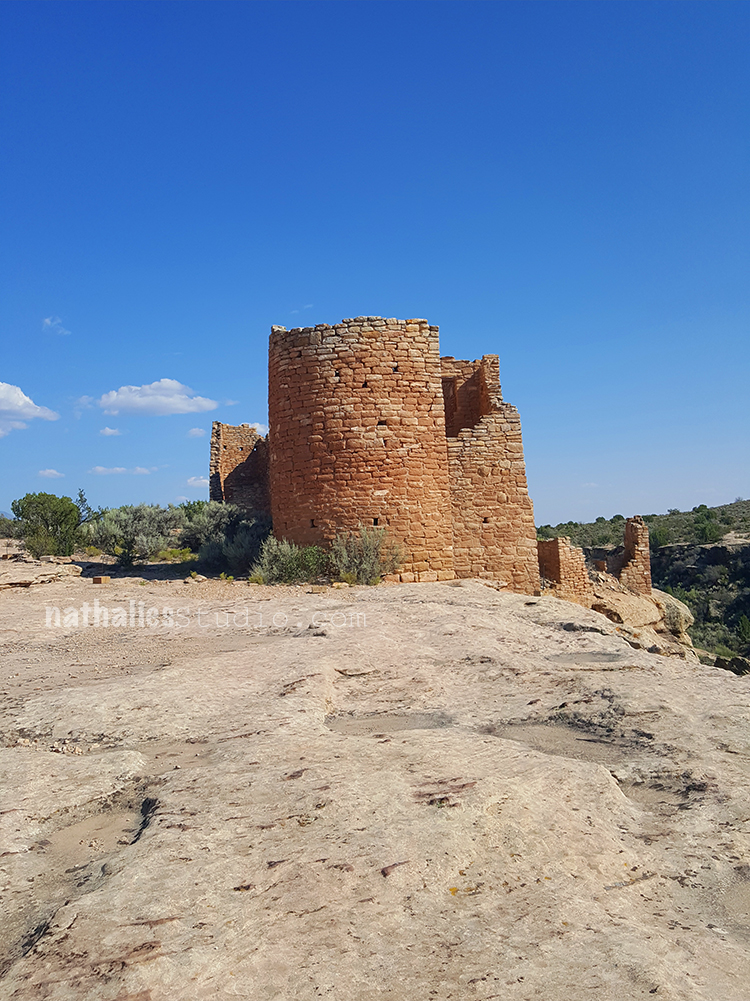 Our next stop was Hovenweep National Monument in Colorado and Utah- which was a new one for us. In the area are six prehistoric villages built by ancestral Puebloans between A.D. 1200 and 1300 and it was stunning to see those buildings at their locations. This tower building above reminded me a lot of some of the old castles of the time you see in Europe and I find it fascinating that at the same time on different continents the same structures were erected.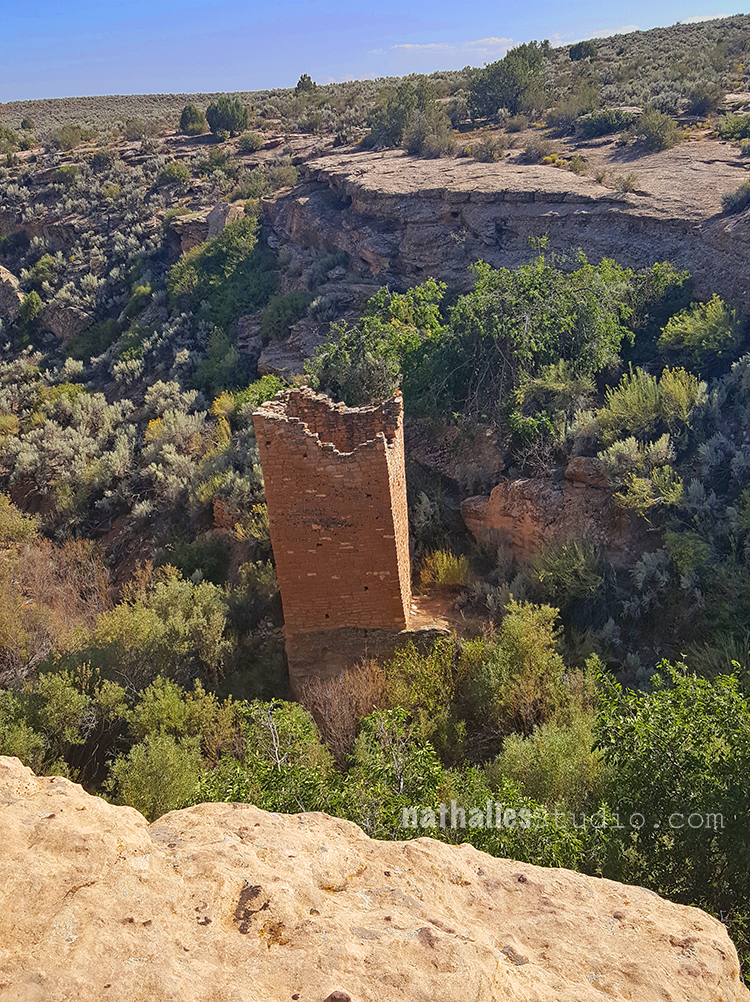 What a part of the history of this country – and ….this park was almost empty – nada nothing …and a lot of people did not seem to know about it.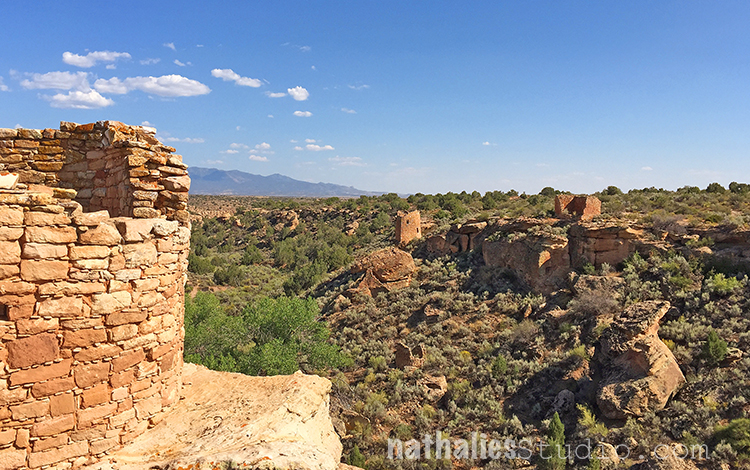 It is a magic place  and I am so happy we went. I wish we could have stayed over night – it is supposed to be pitch black and the perfect place for star gazing. I took lot's of notes, and sketched- just as I describe in my book Artful Adventures in Mixed Media and I cannot wait to see what parts of this trip might make its way into my artwork. More from our trip to come – hope you enjoyed this little adventure.