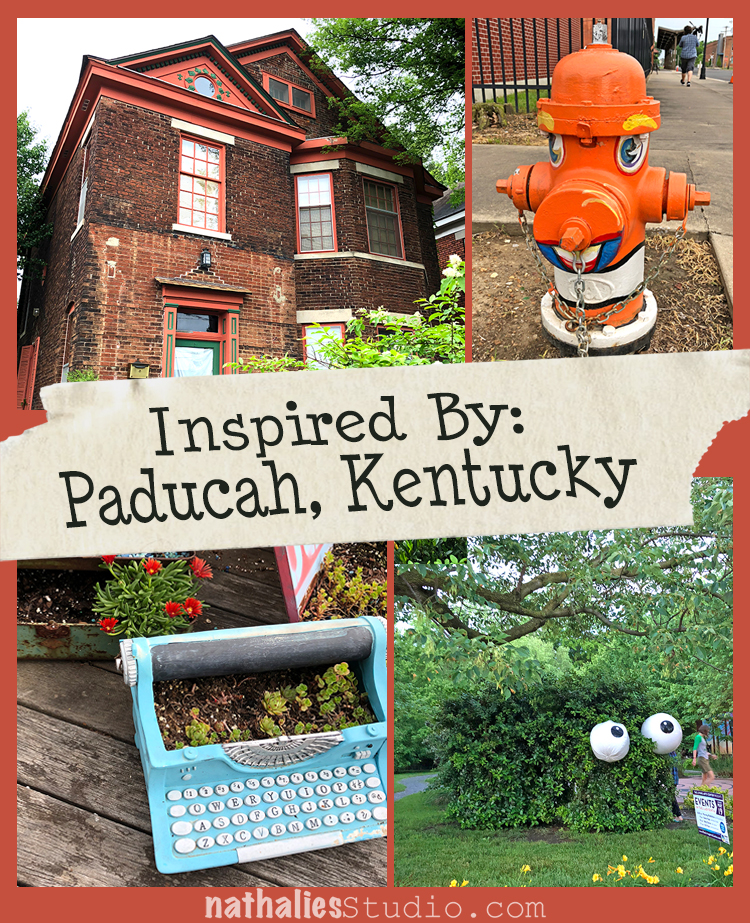 A couple weeks ago I taught some workshops in Paducah Kentucky, which was so much fun – but on top of it I also loved how inspirational this town is.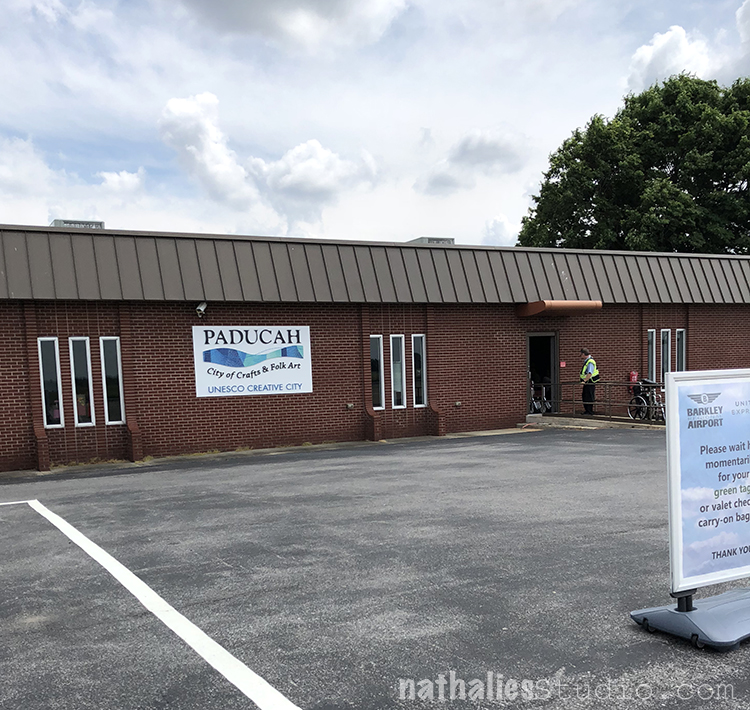 Well …first of all- the tiny airport made me smile …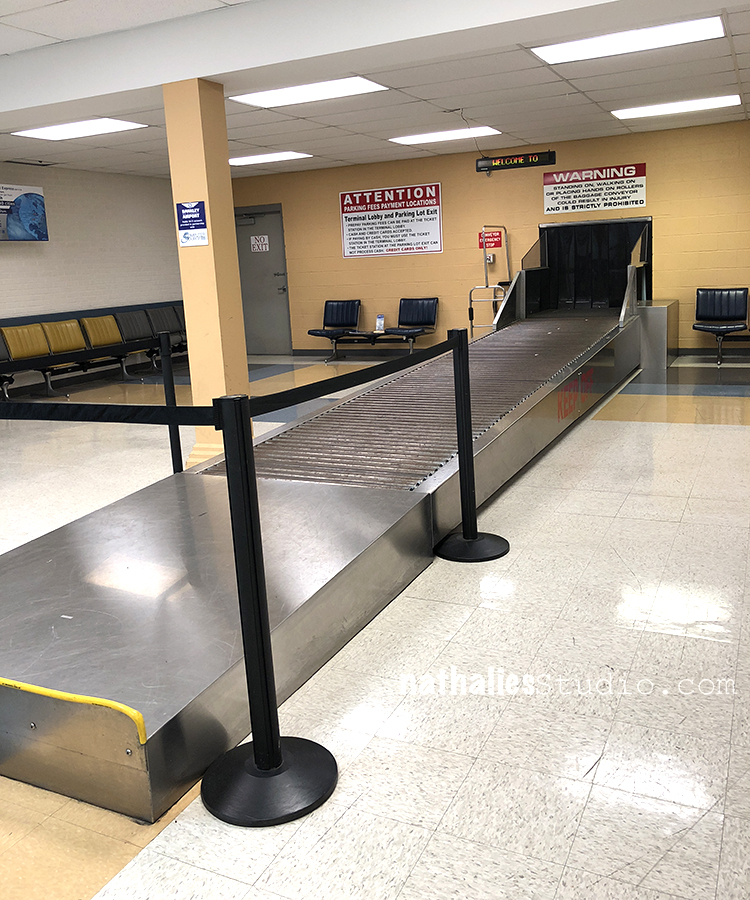 when the one and only and tiny baggage belt started ringing an alarm indicating the baggage comes out I snorted and laughed out loud ….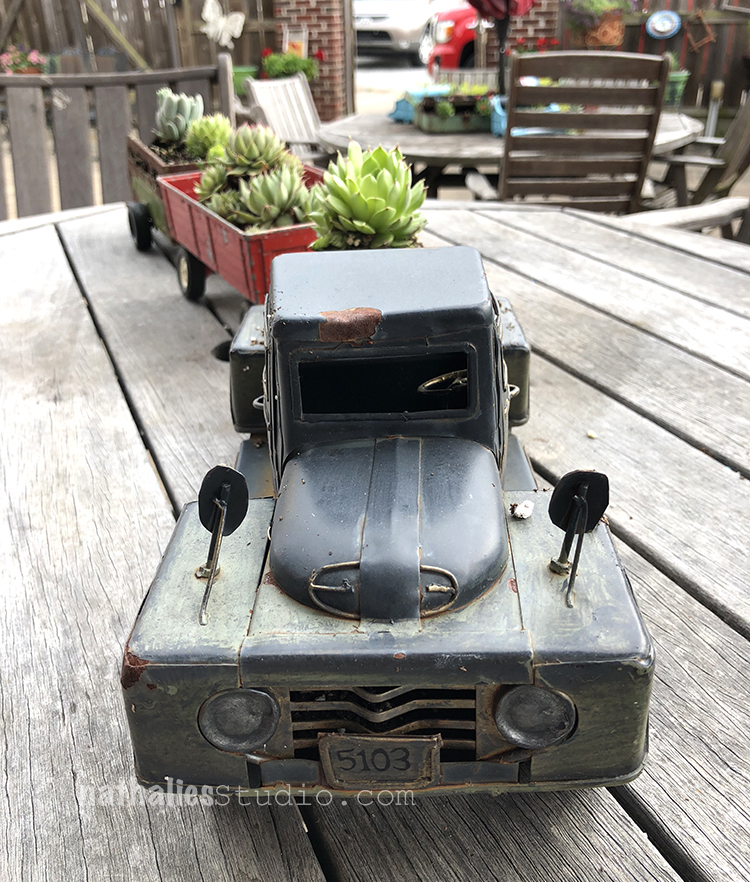 I loved Kristin's gorgeous planters with succulent outside the studio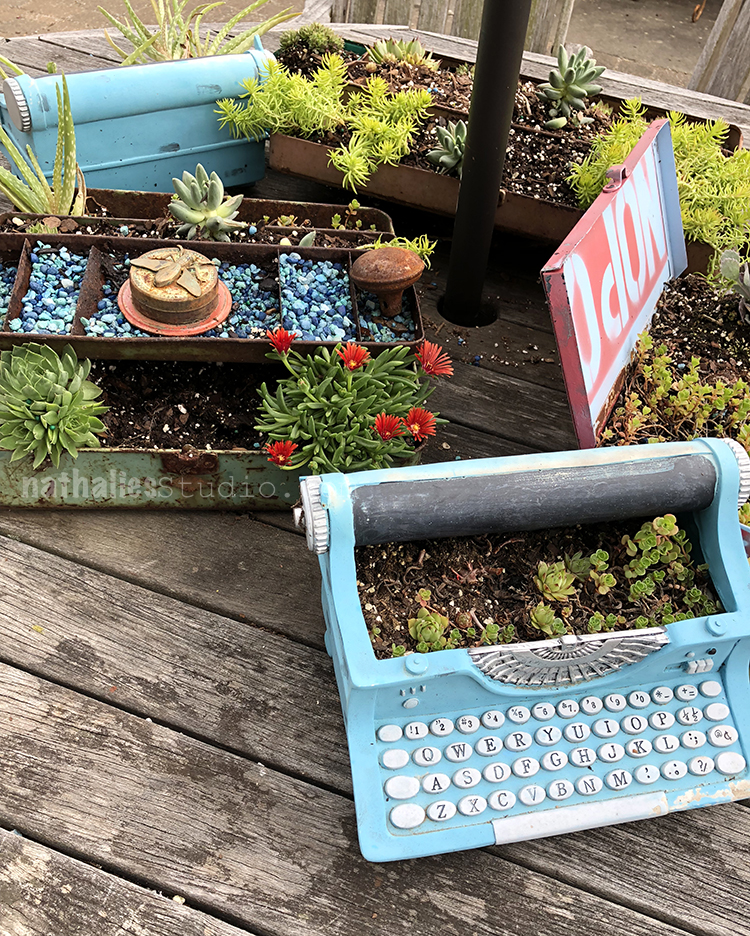 tiny typewriter platers, what is not to love about it?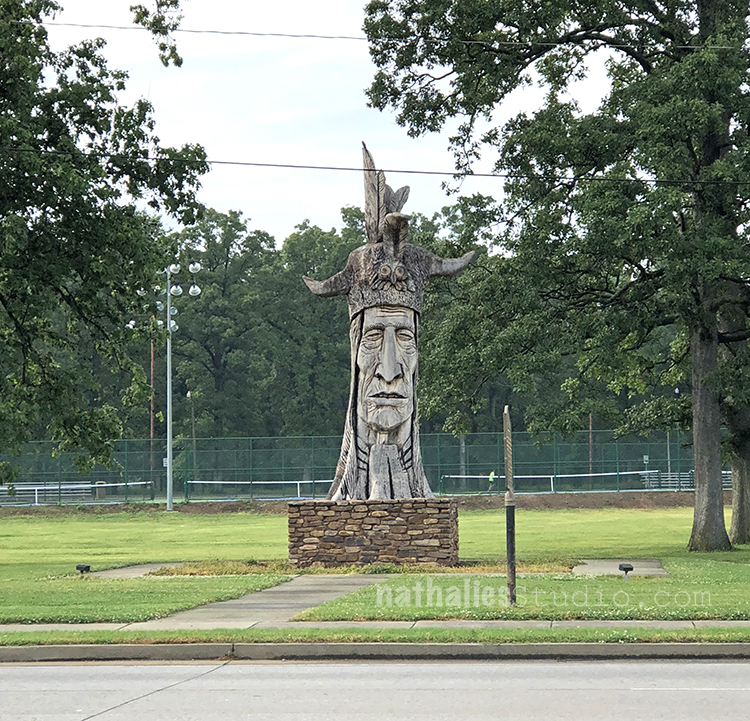 Wooden Sculpture – amazing!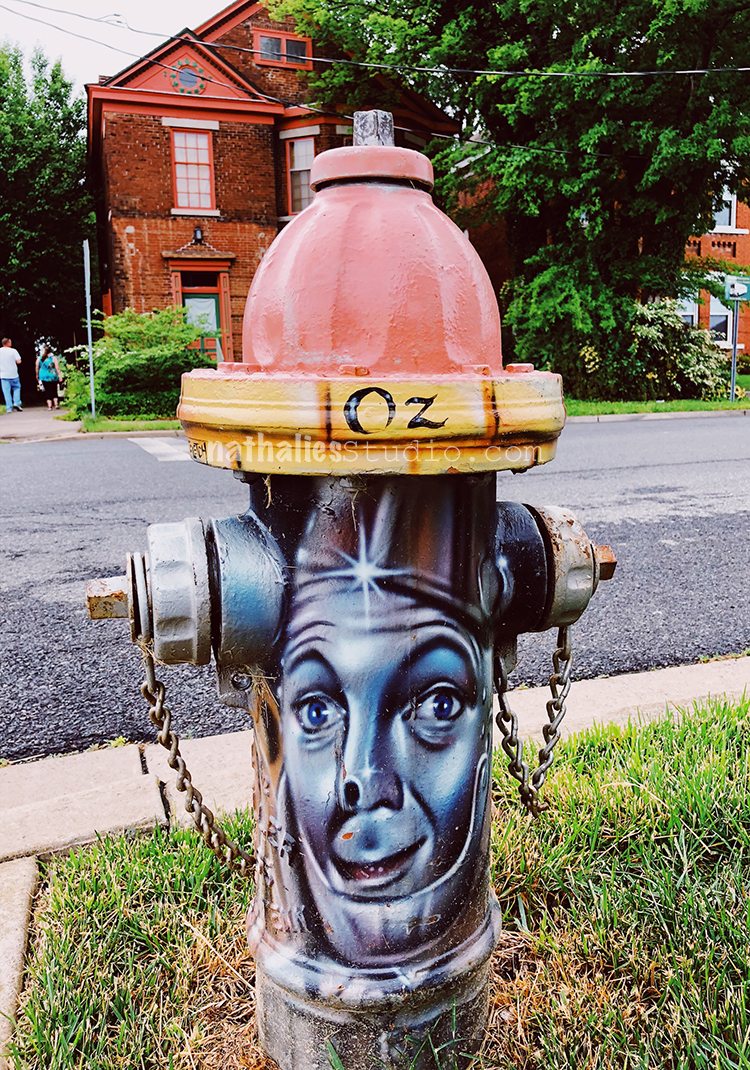 Also all around the store were differently painted hydrants – it was fun to look out for them.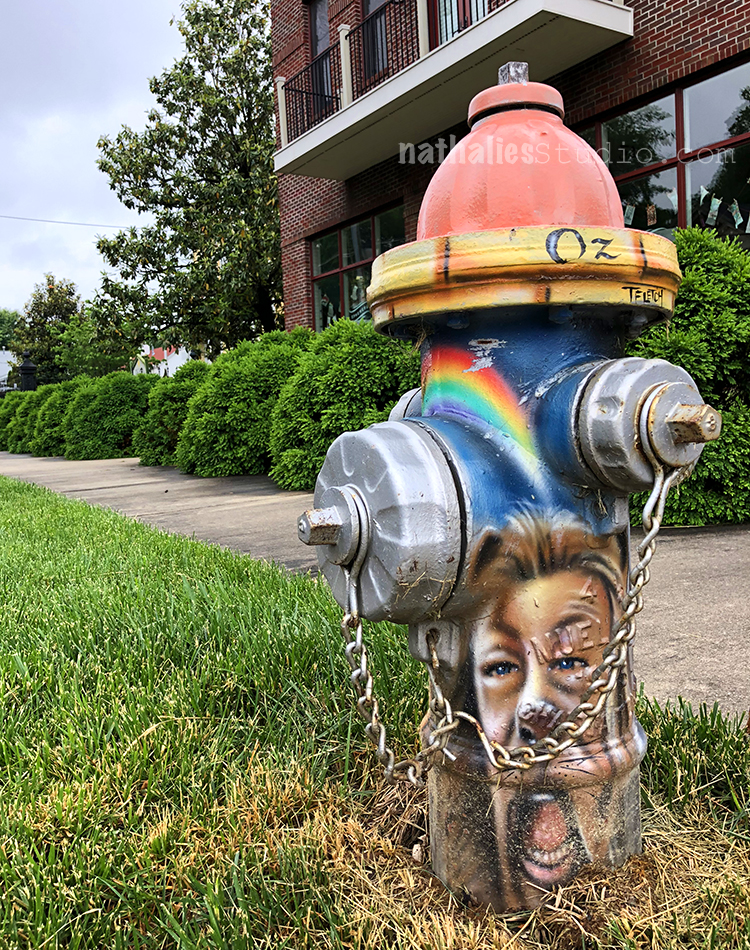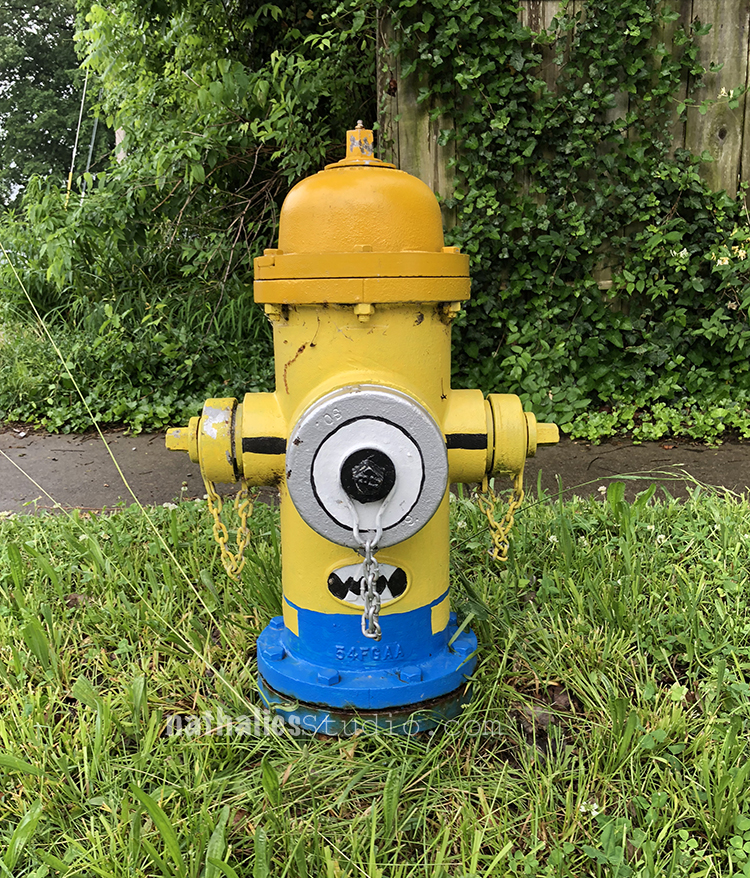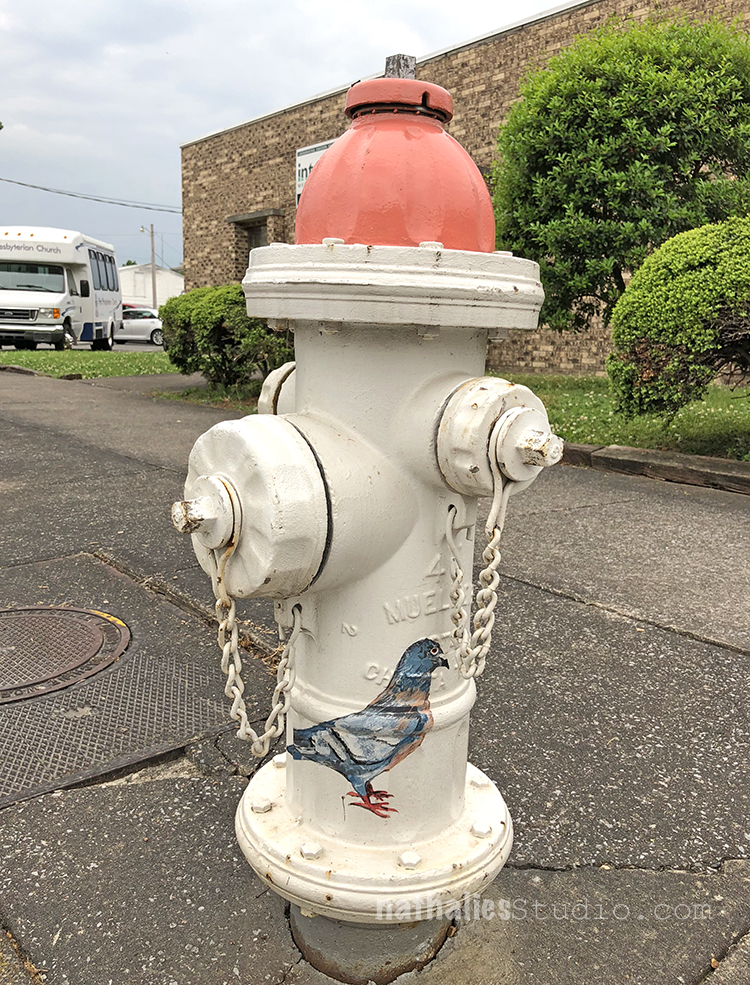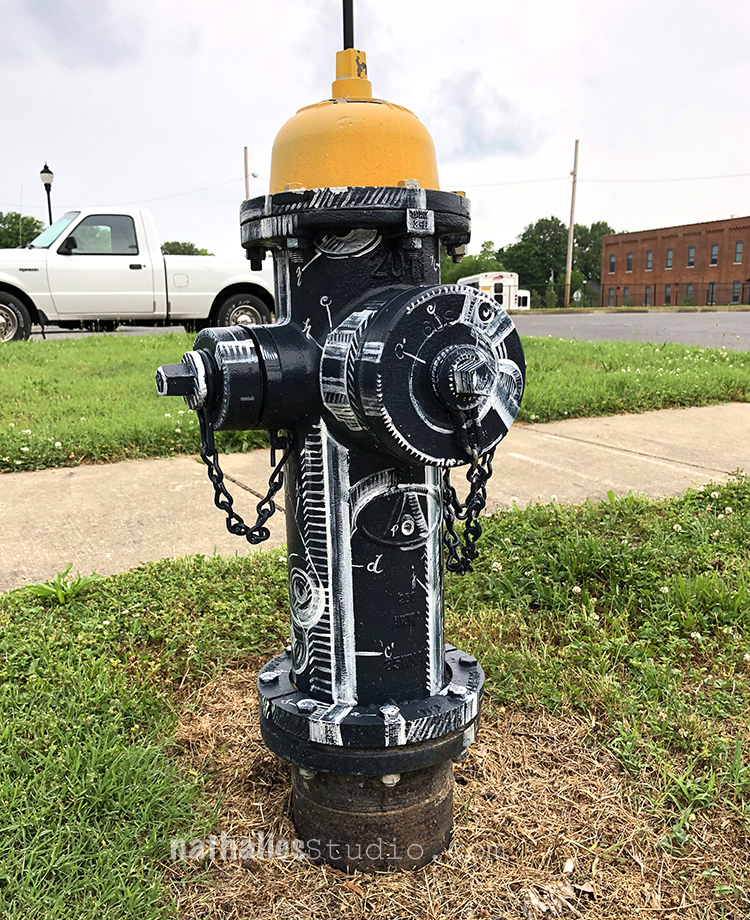 Aren't those cool?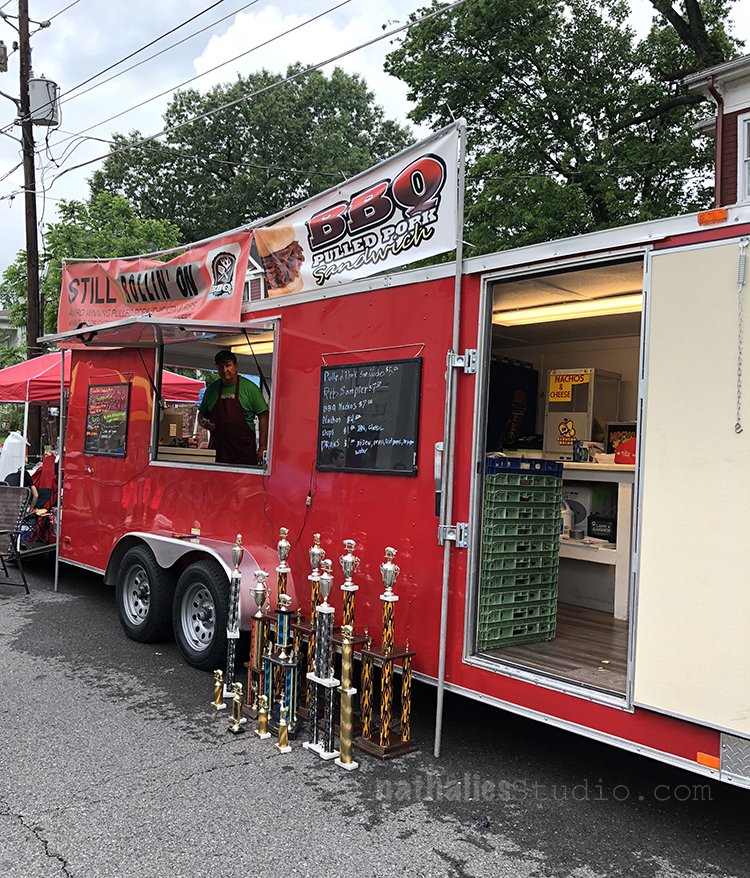 At the same time I was there there happened to be a Art and Music Festival and of course, there were tons of BBQ stands- this one proudly displayed all the trophies they won. And yes…I ate BBQ – lots of BBQ LOL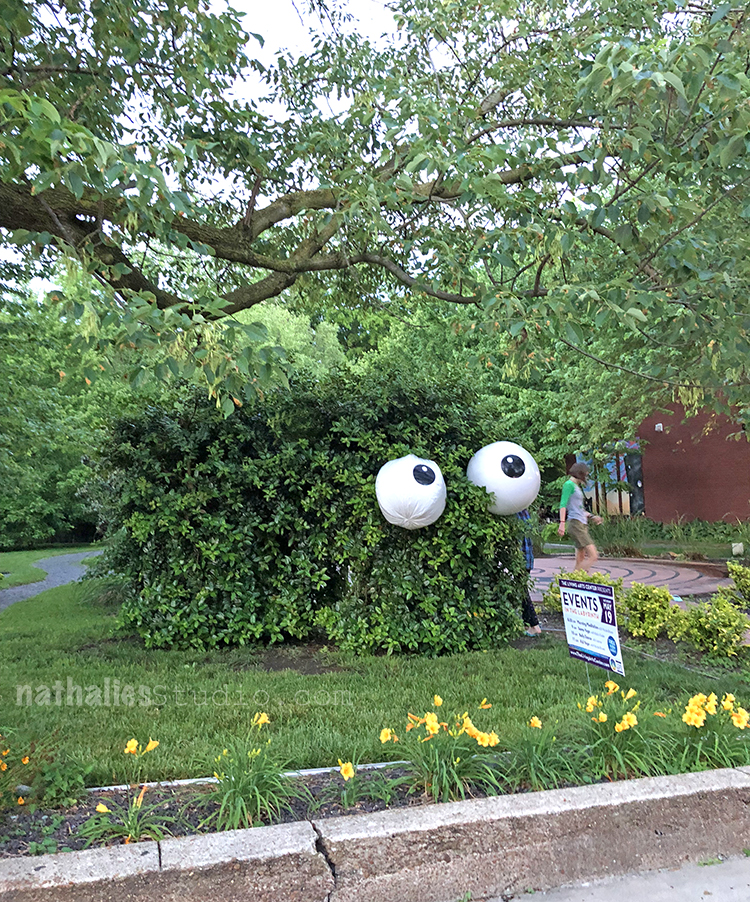 I loved those goggly eyes in a bush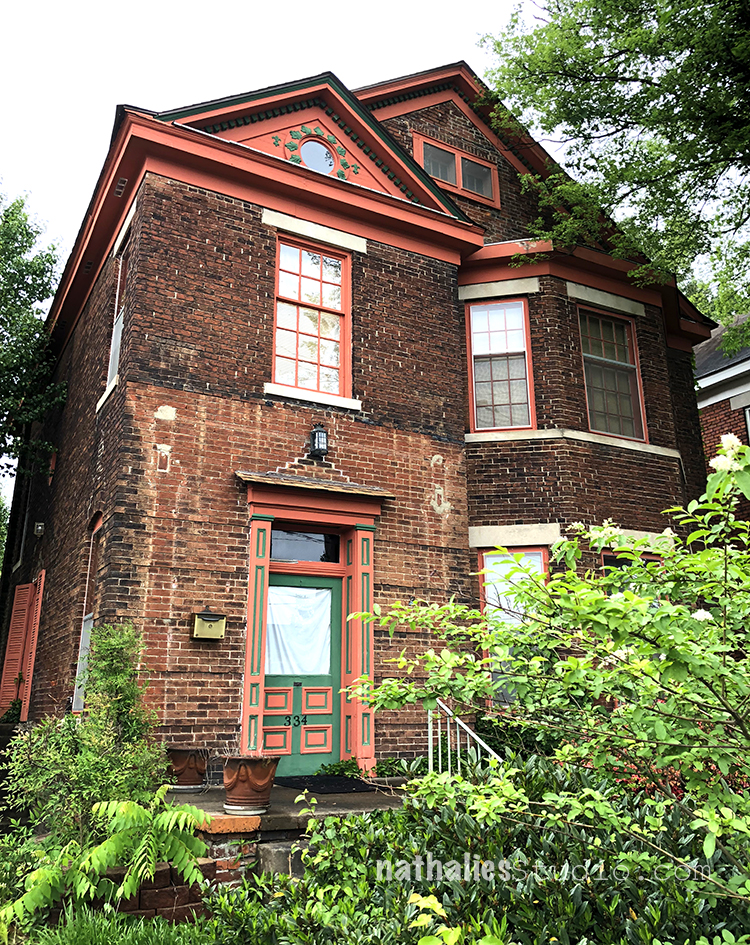 But my favorite part of Paducah def. were all the beautiful and unique old houses. So gorgeous – look at the brickbuilding on top – that one was abandoned and had a secret garden in the back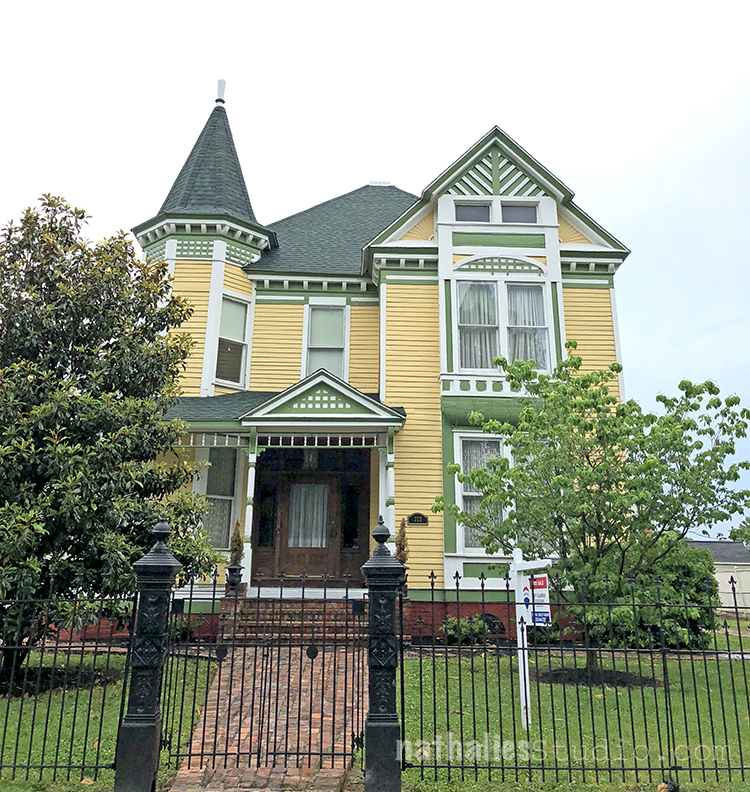 Look at this one – so so so beautiful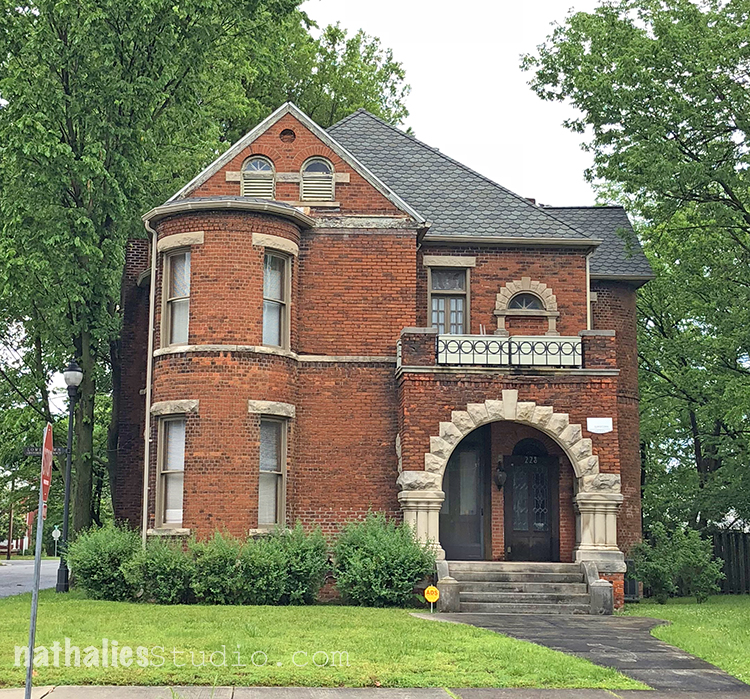 This building looked like a little castle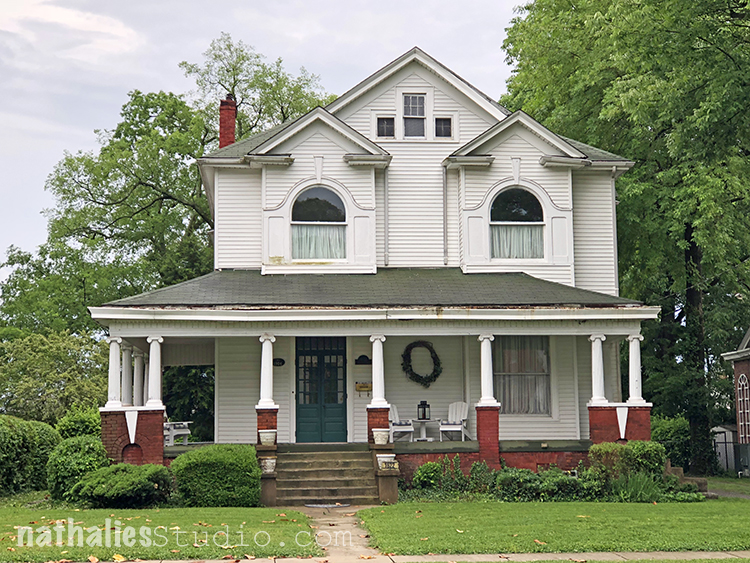 and I love the porch and the windows on this one.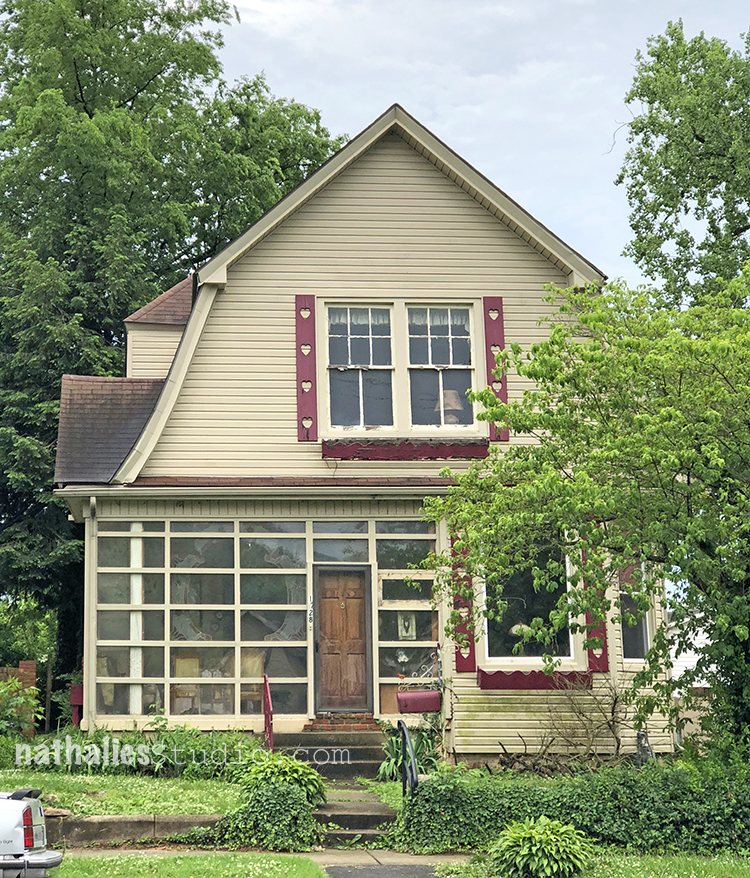 And I totally lost my heart on this cute litte Dutch Colonial …look at the cute heart shutter boards – swoon!
Cannot wait to sketch  more houses :) Hope you enjoyed the little stroll through Paducah !