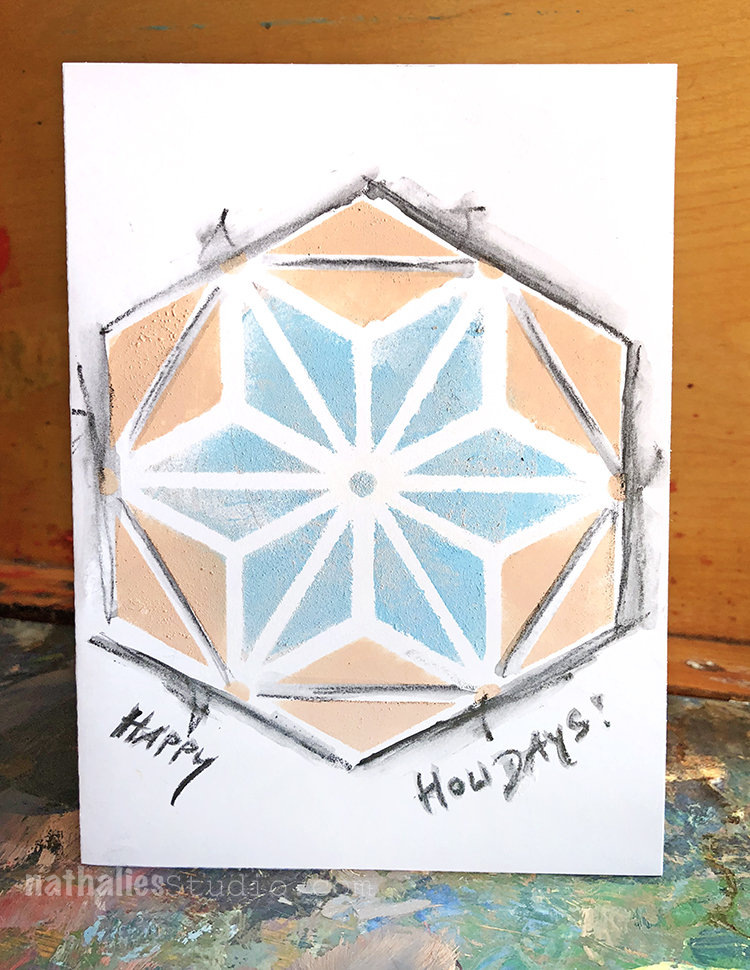 I love the new Star Struck Stencil and I knew I wanted to use just part of the stencil for some holiday cards.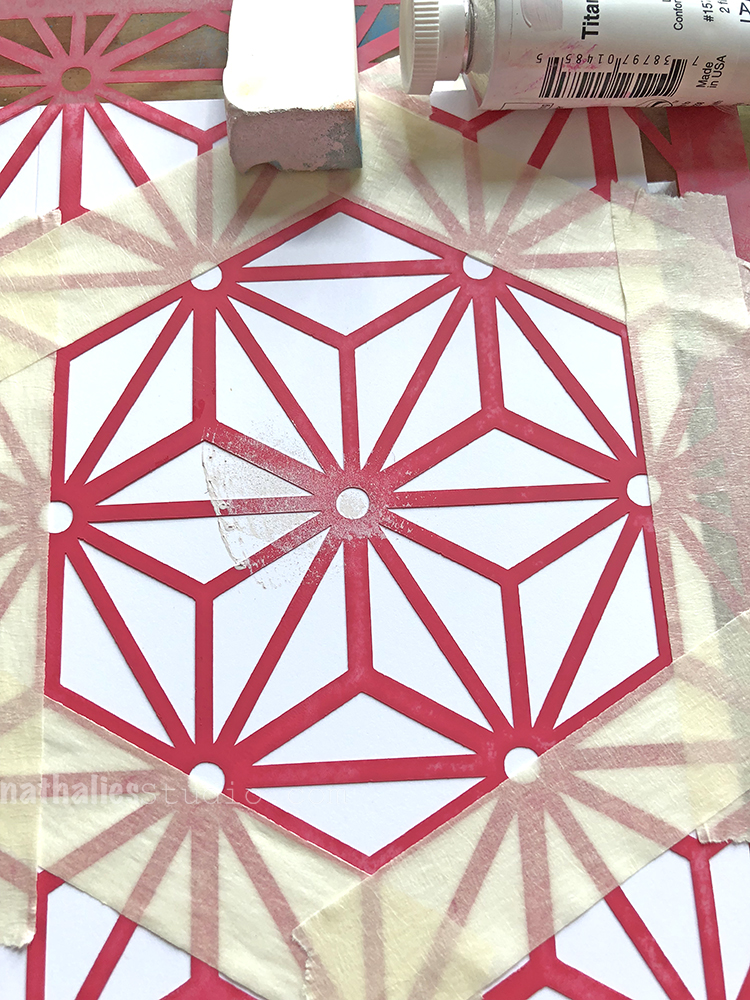 I created a border around the area I wanted to use with artist tape. You can leave the tape on and just do several cards or projects until you are done.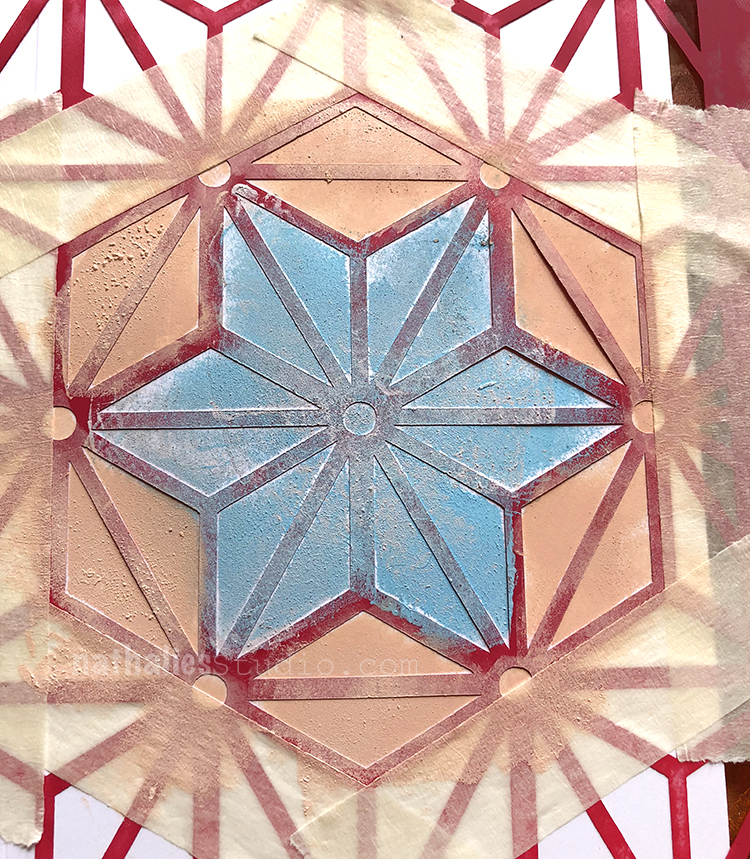 using heavy body acrylic paint and a cosmetic sponge I stippled on the paint through the stencil. I used heavy body paint here because I love how the cosmetic sponge creates a little bit of a textured effect in the heavy body paint.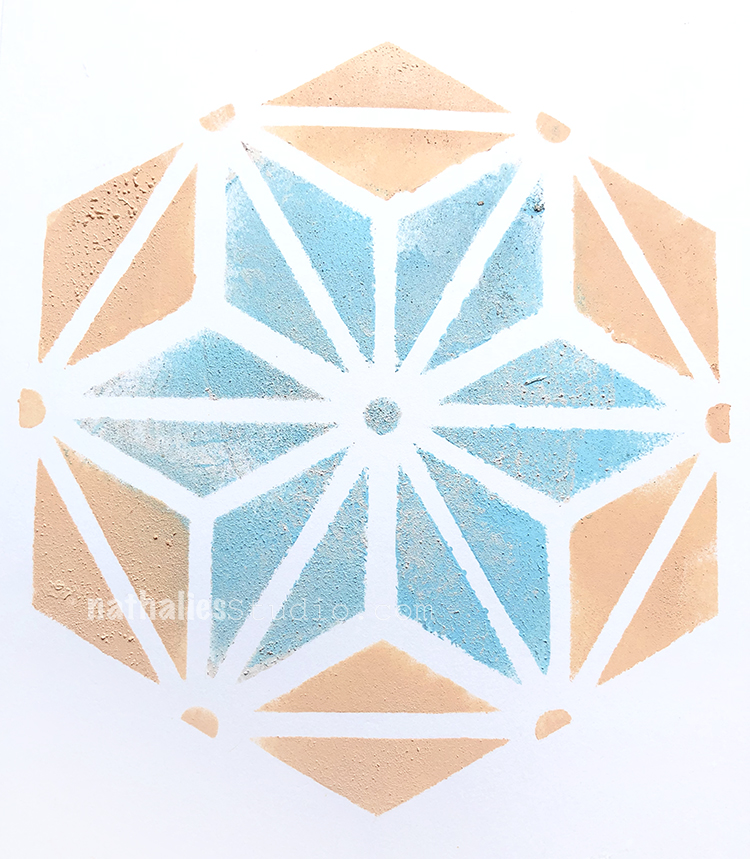 Lift off the stencil and let dry.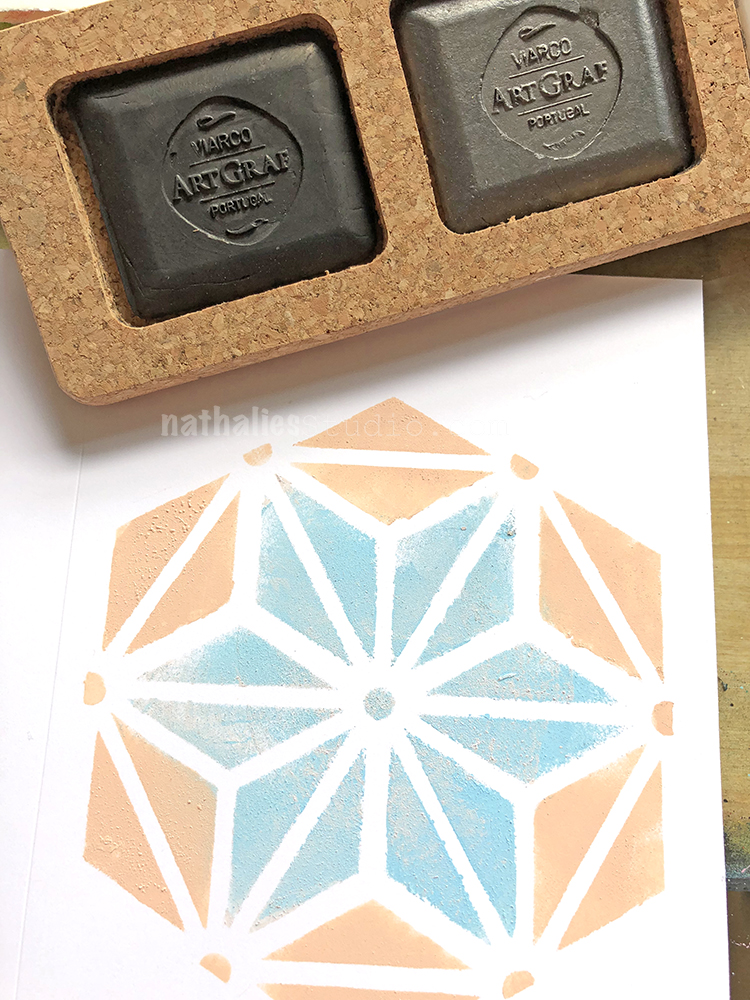 I added some lines and the holiday greetings with ArtGraf Blocks.
And done – easy peasy :)
Here are the supplies I used: