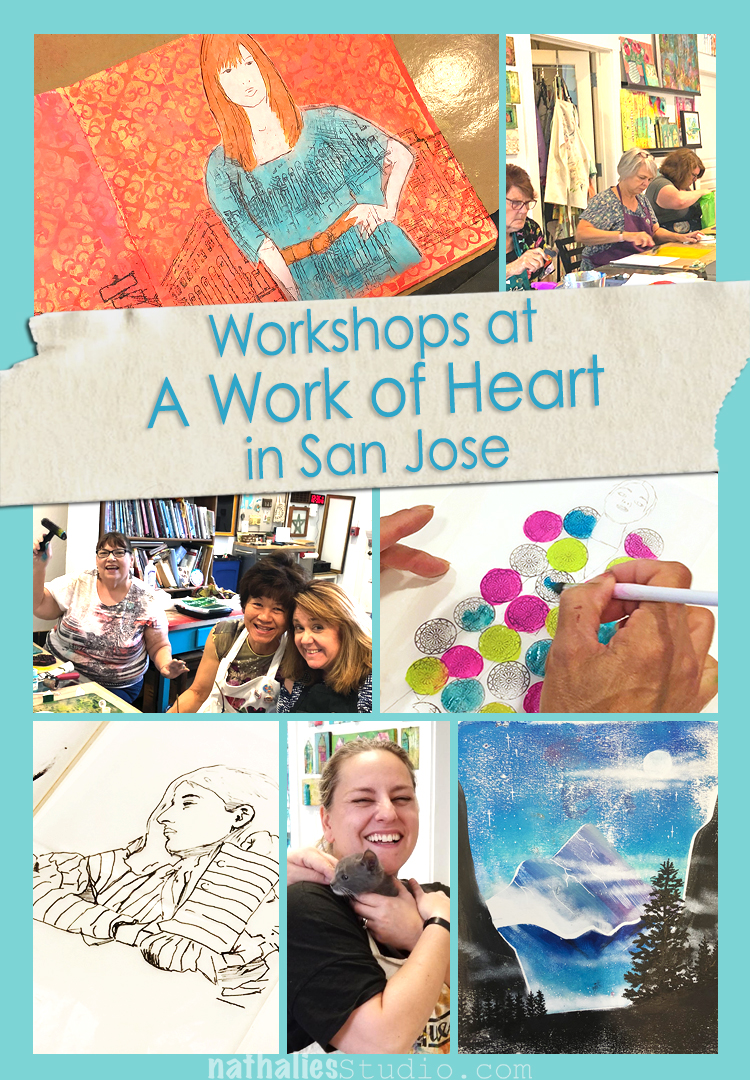 Last week I taught two workshops at A Work of Heart in San Jose. I taught in Andrea's old studio last year and was excited to come back and to check out Andrea's new place – a gorgeous huge new studio with ample of room for creative fun. It's a dream!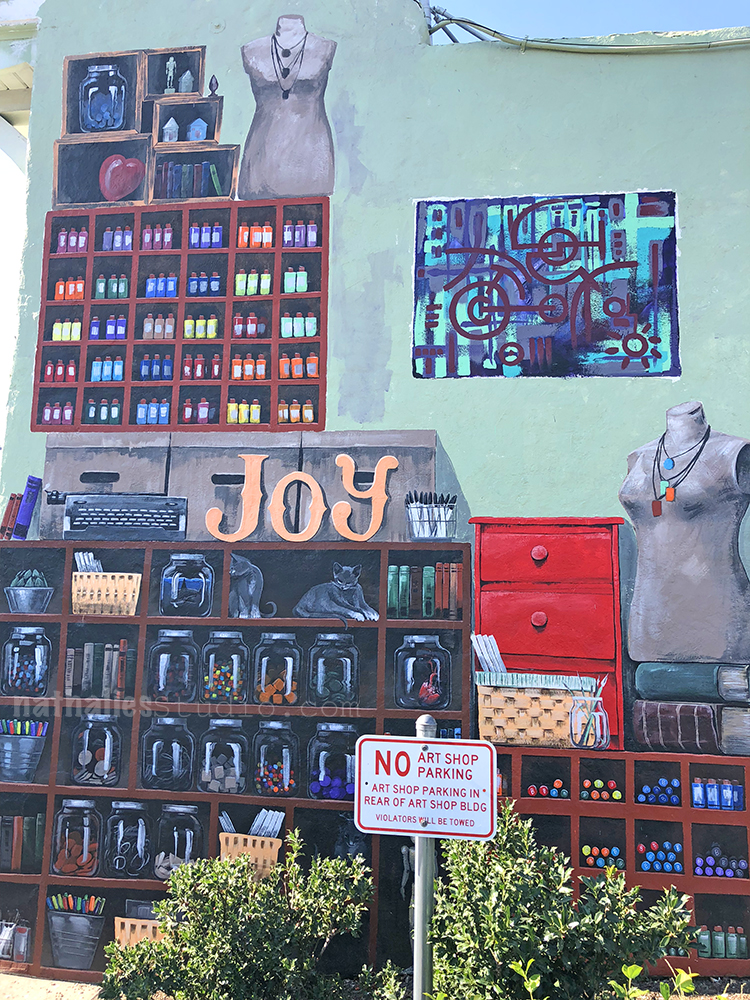 Also – this mural in progress on the side of the studio – love! And …note the cats in the picture ;)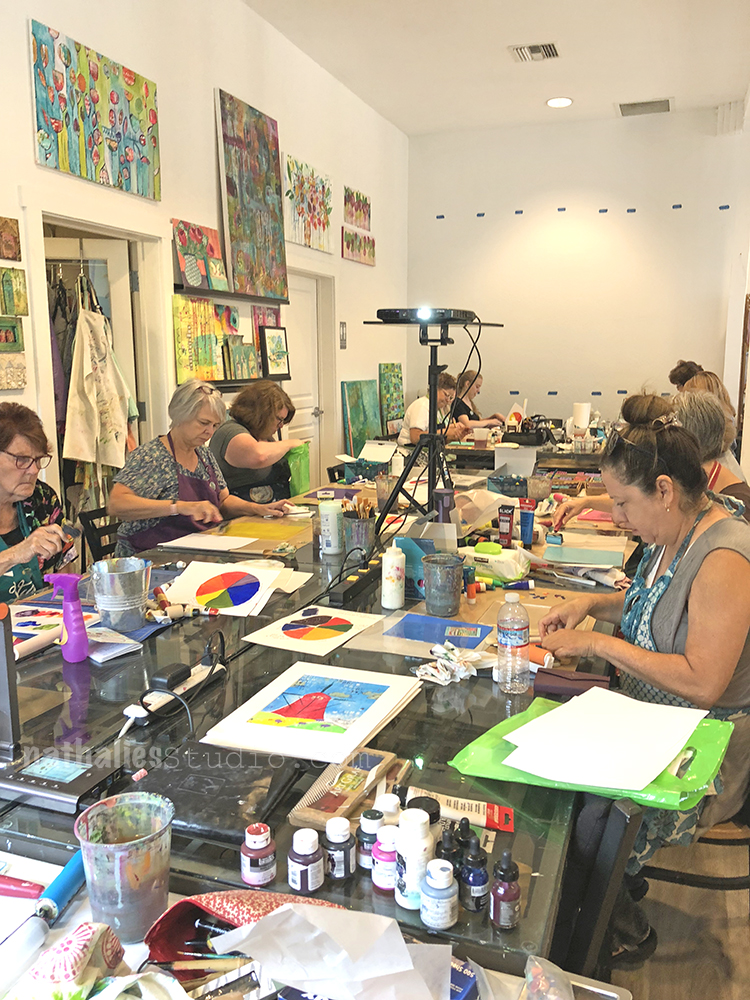 The first workshop day was my "Mono Print Painting" Class and we explored the basics for mono printing and then took it a notch further.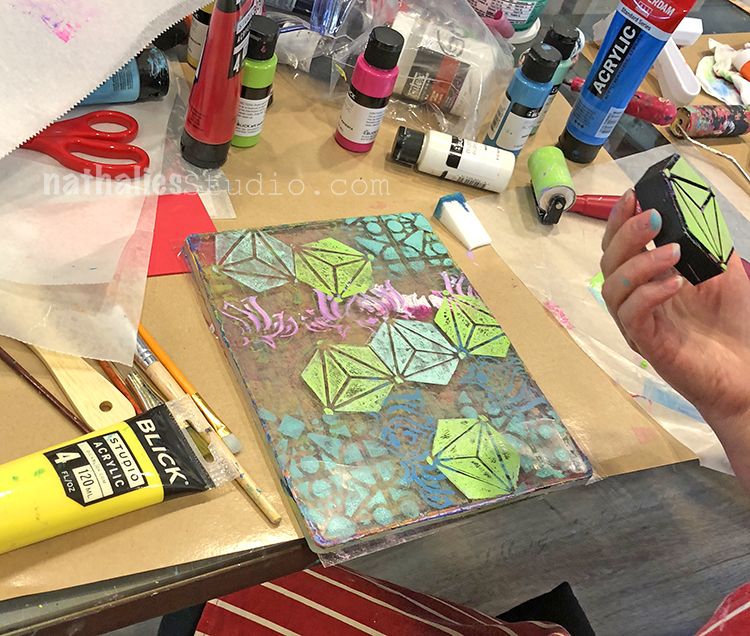 Using a gel plate, lots of fun colors and tools.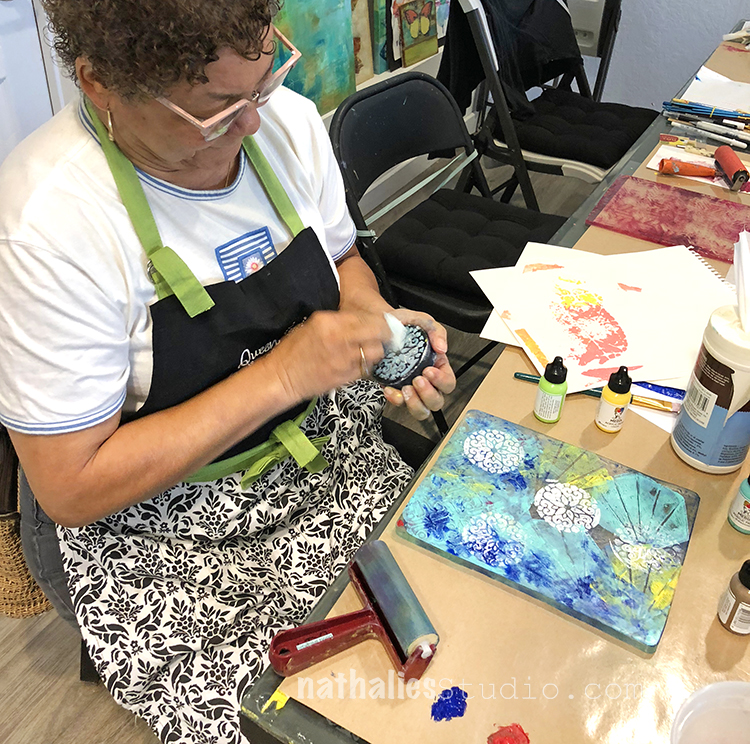 We made collage paper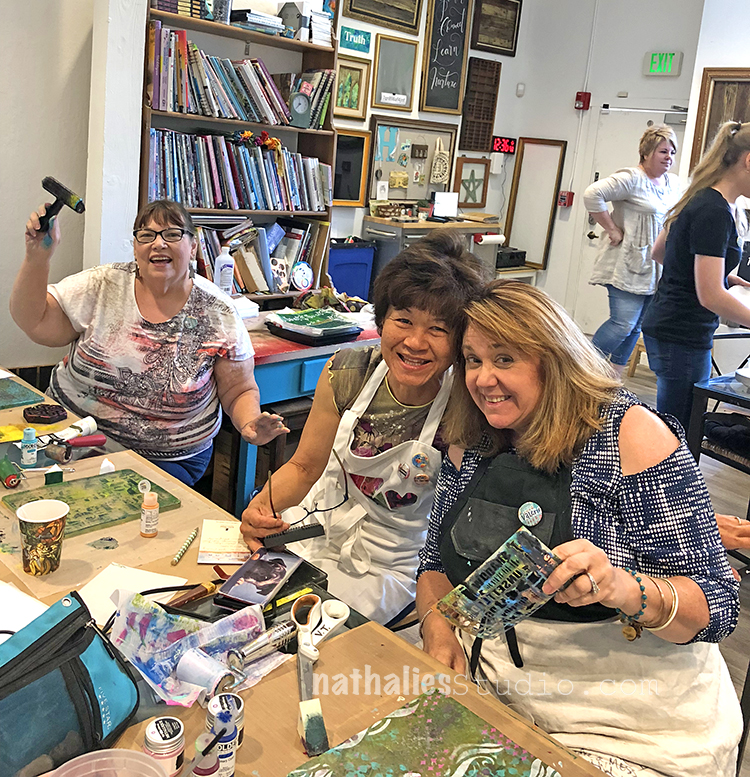 using stamps, stencils and brayers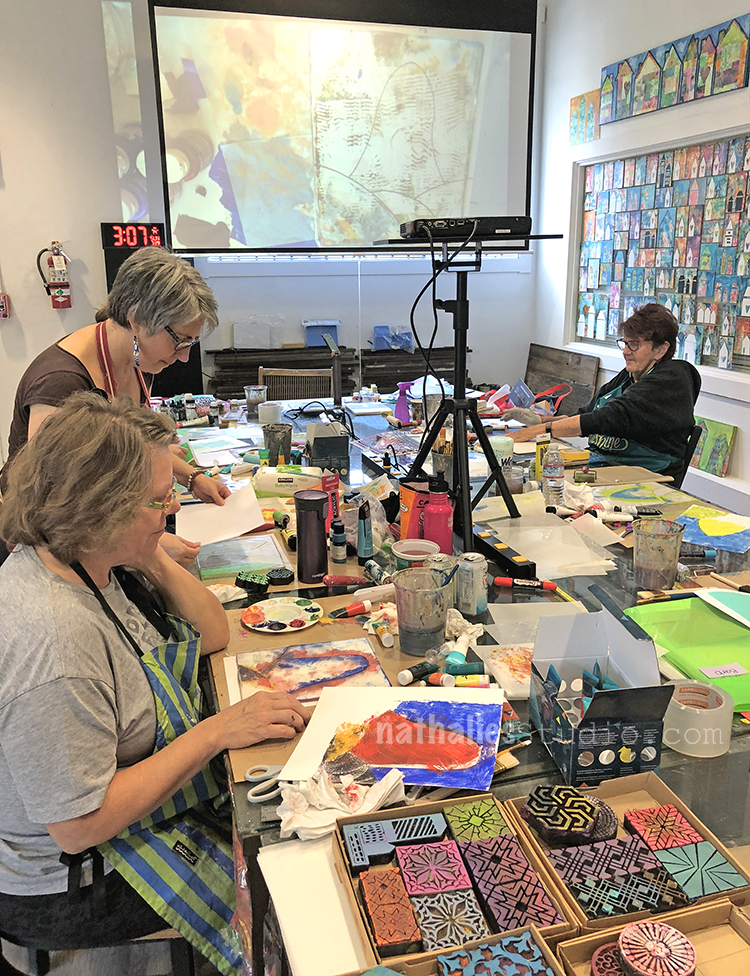 and moved way up to some more thought out prints.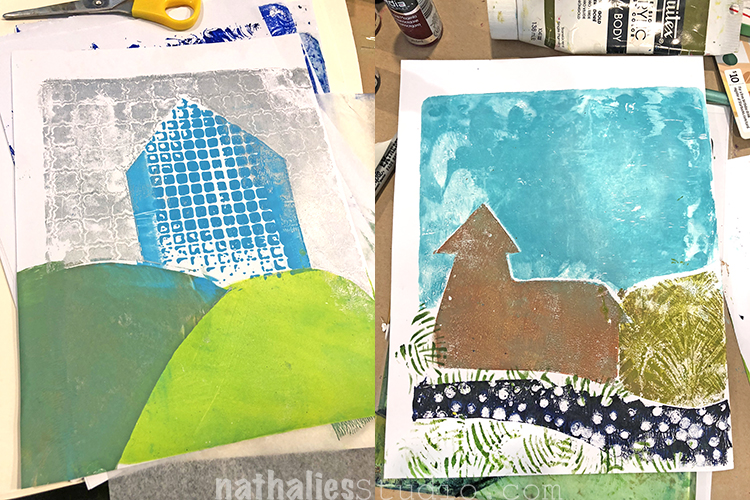 so much fun…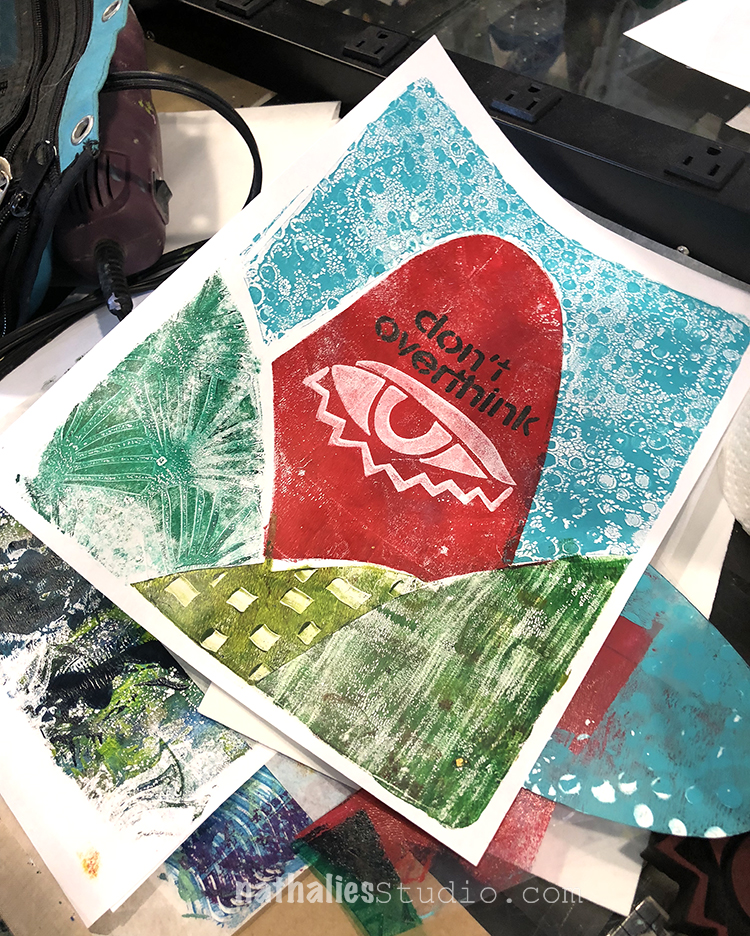 And of course- the most important thing "Don't overthink"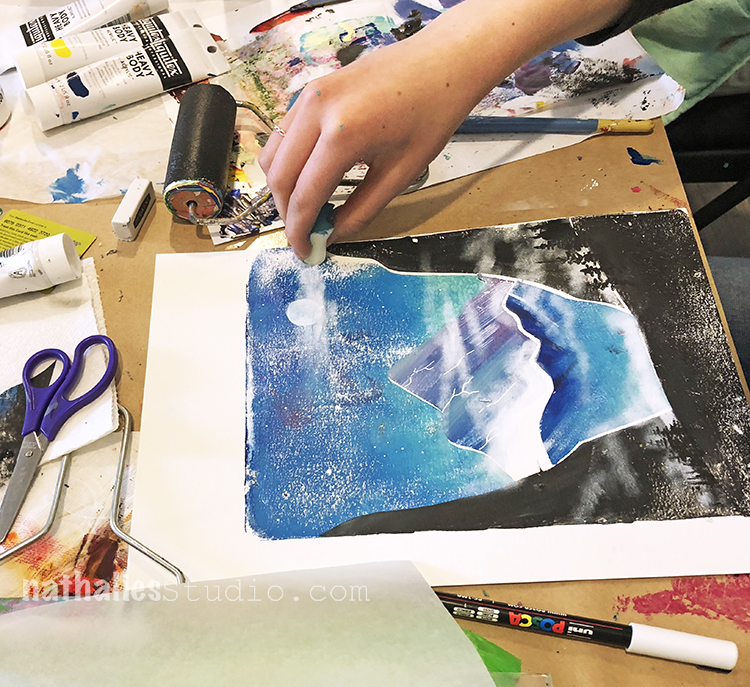 We worked with different paint media on top , made our own stamps and tools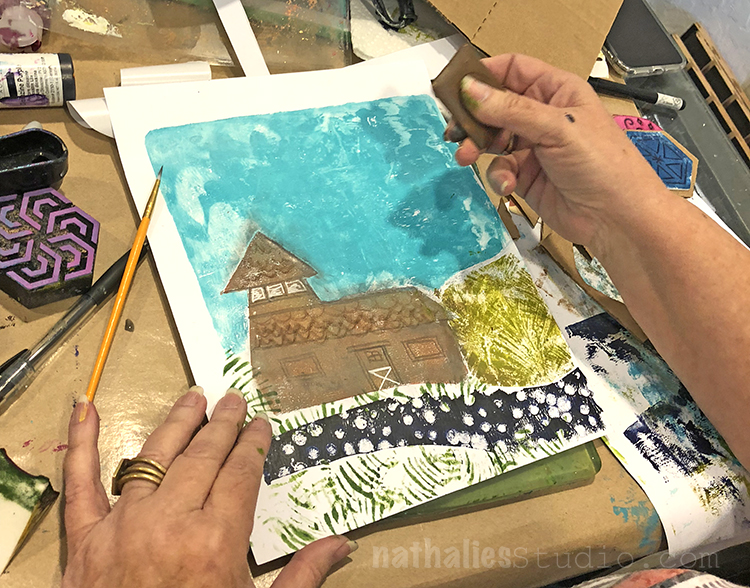 and there so many fun and colorful patterns – Loved it!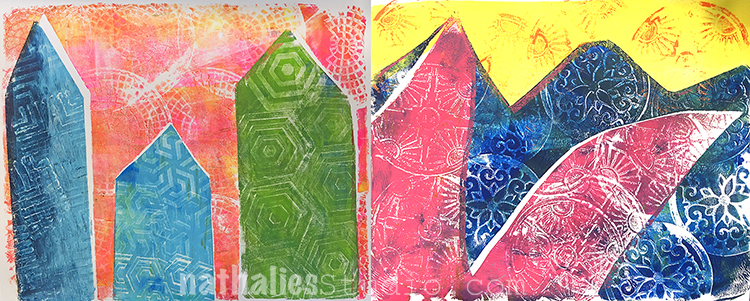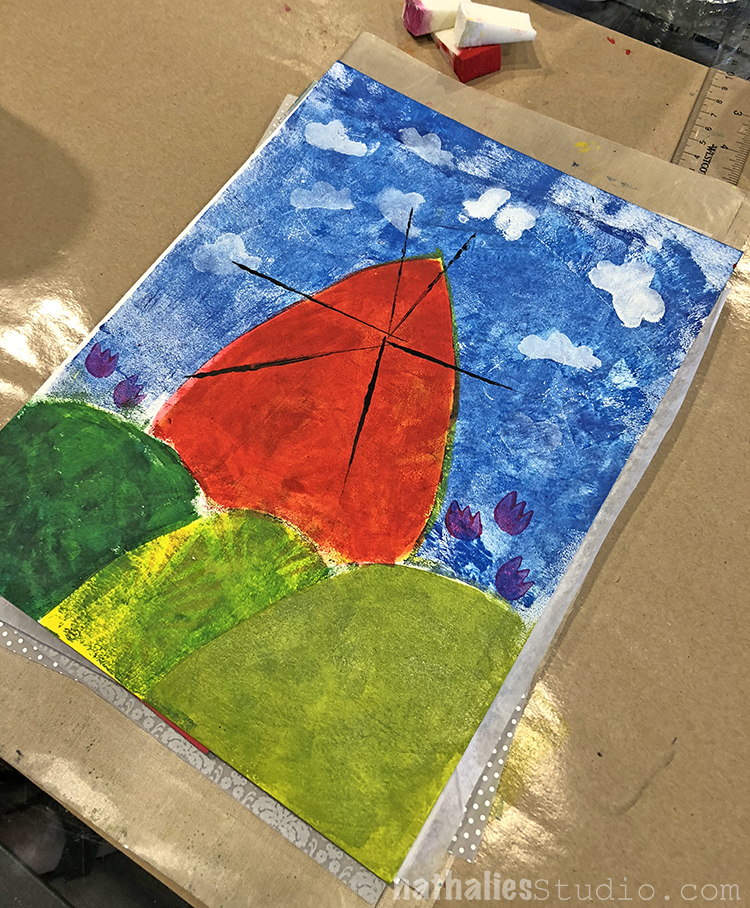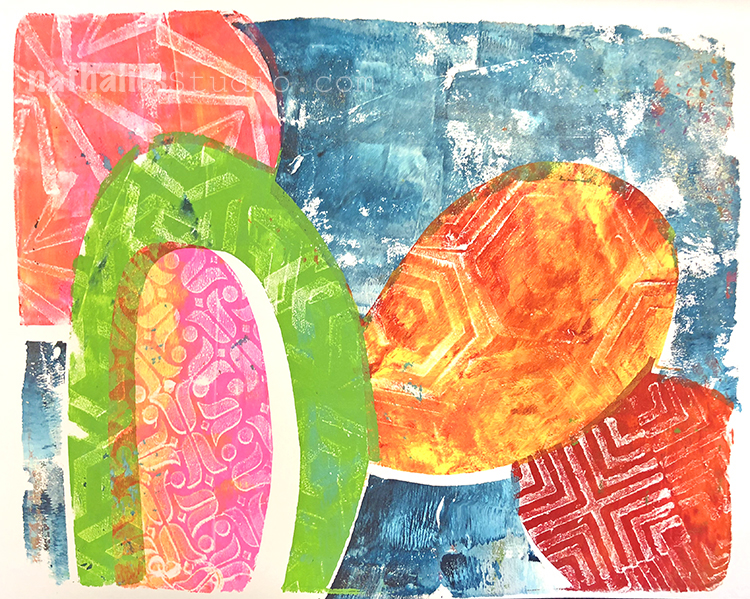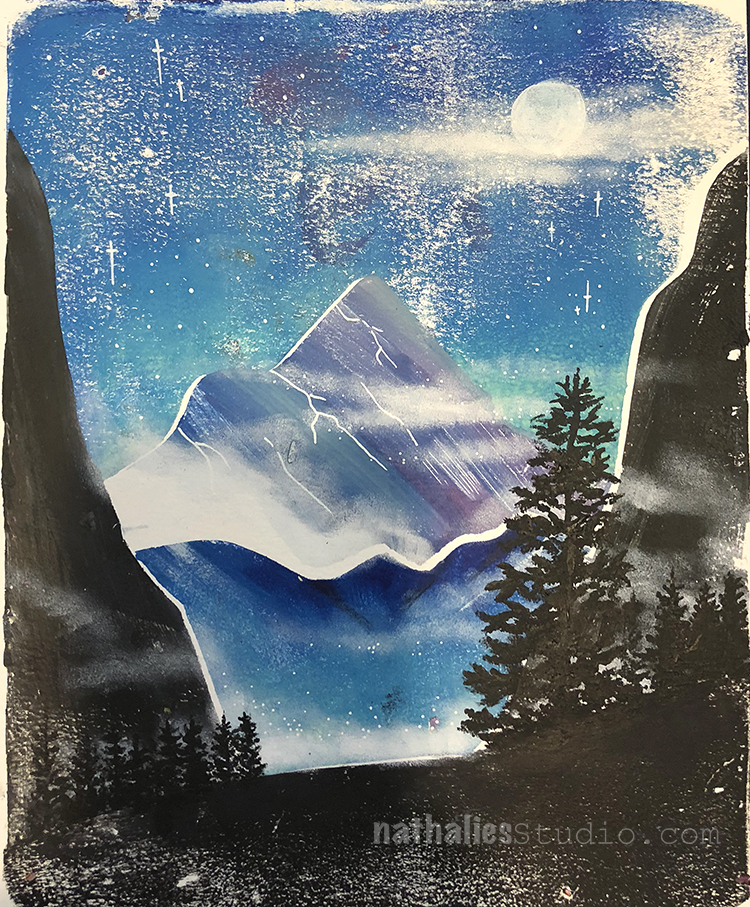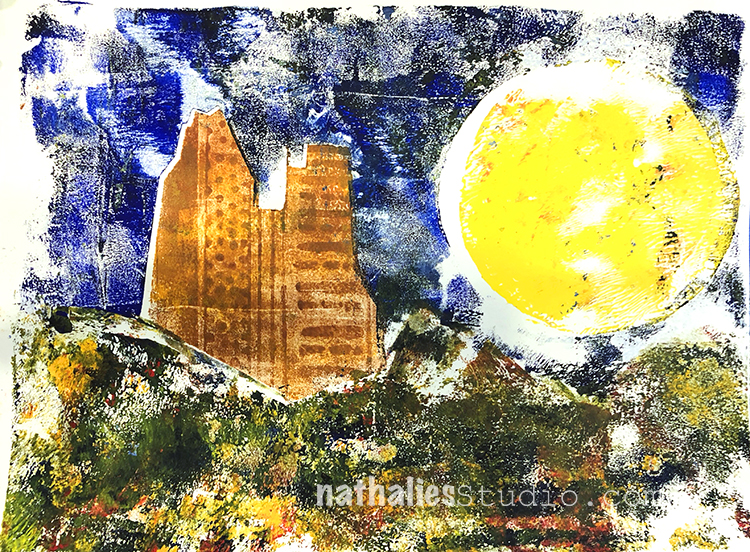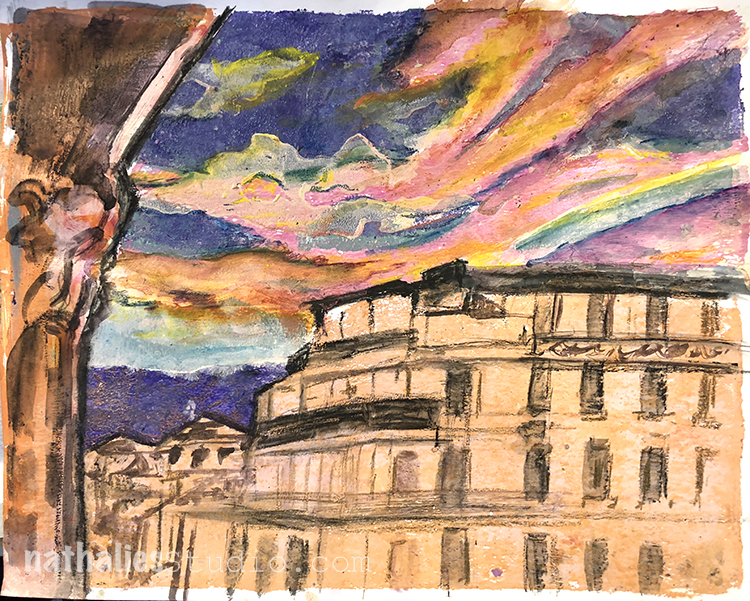 Oh and then there was Bob "Bobby"…he was being fostered with two siblings at A Work of Heart and he was asking to be taken home with me….and since hubby said "well if you figure out the transportation problem" …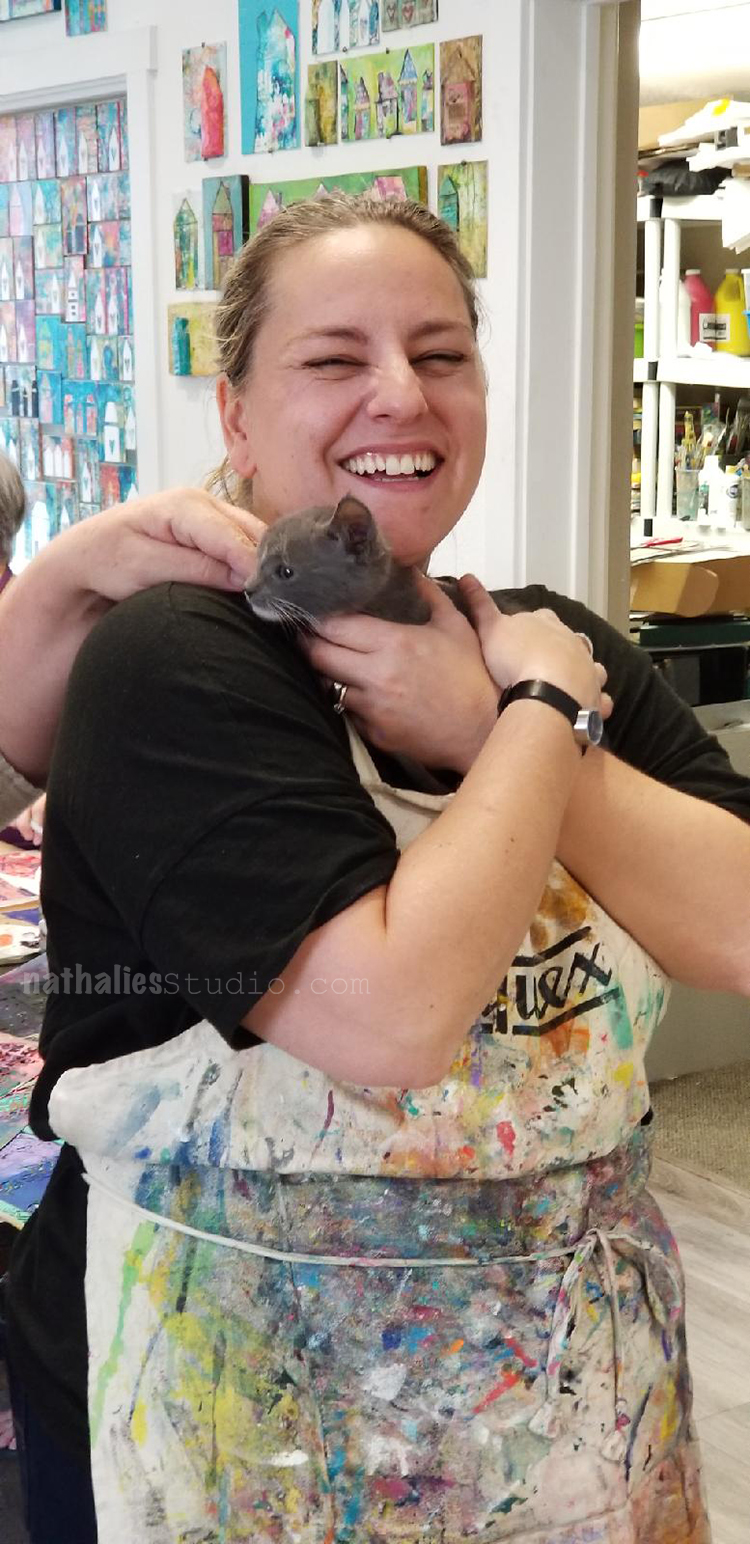 Here is the group from Sunday!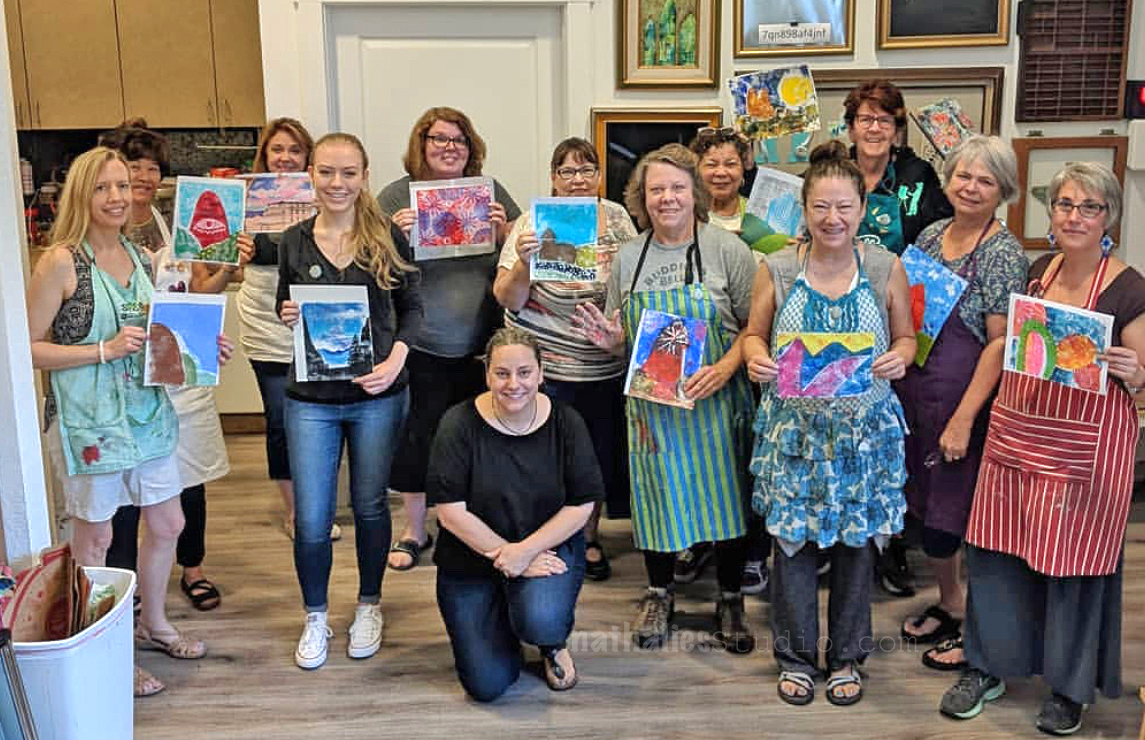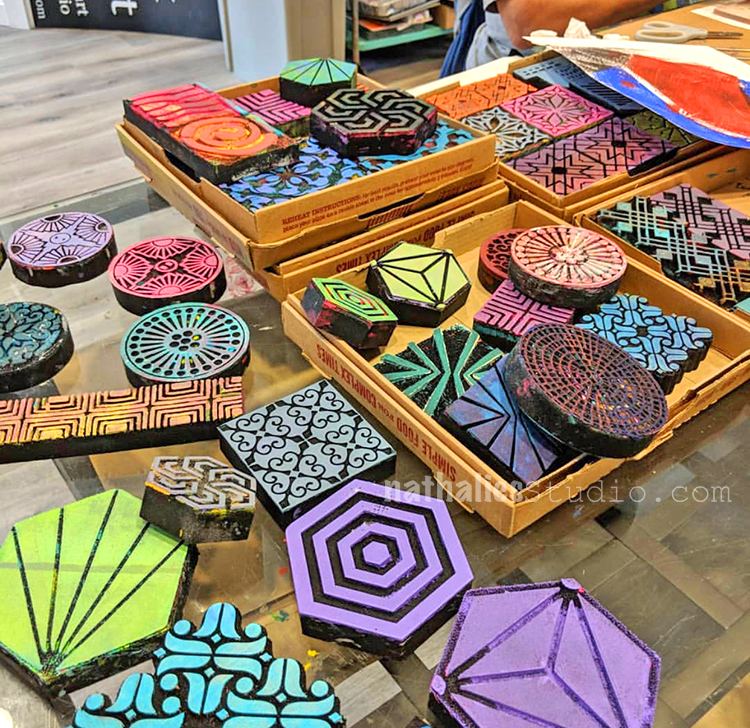 On Monday I taught my "Art Rules – Art Journaling " Class – always love the exploration in color theory part of it and see what the students create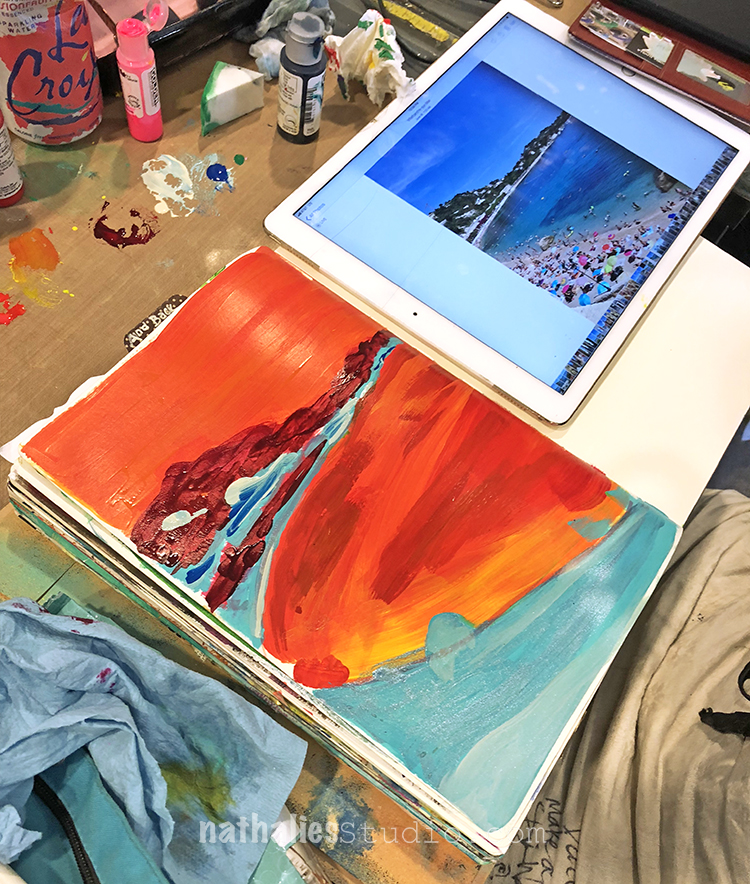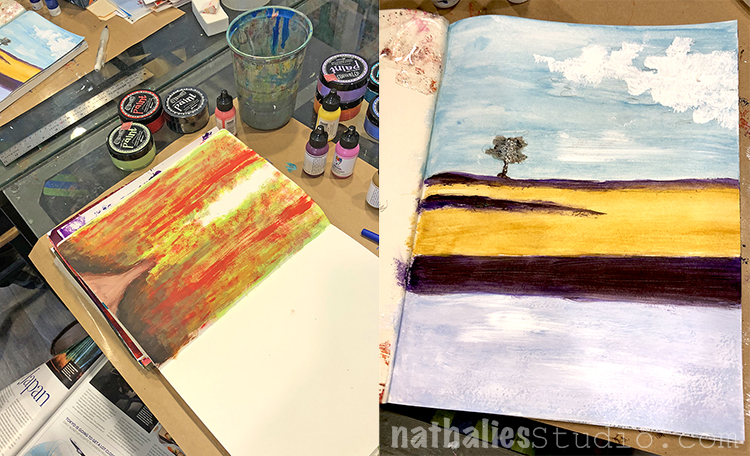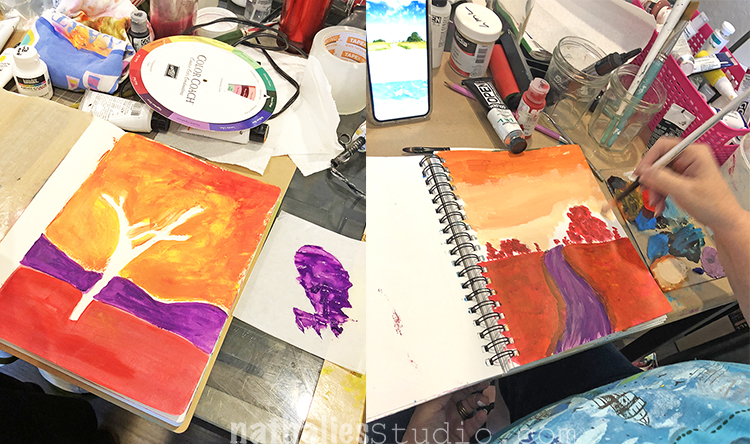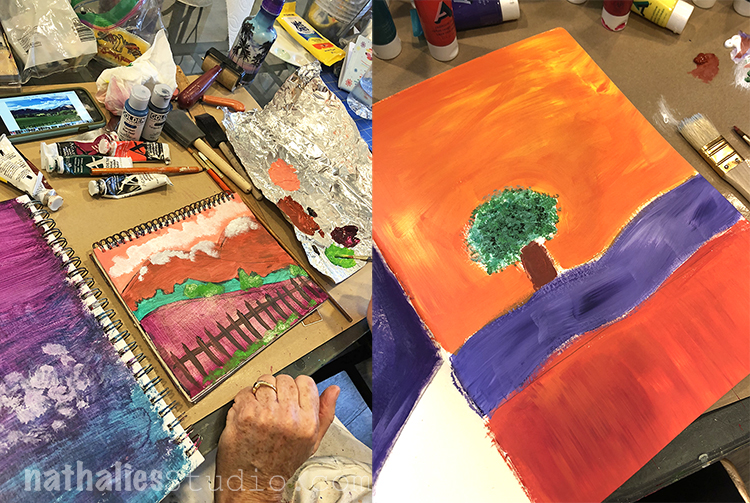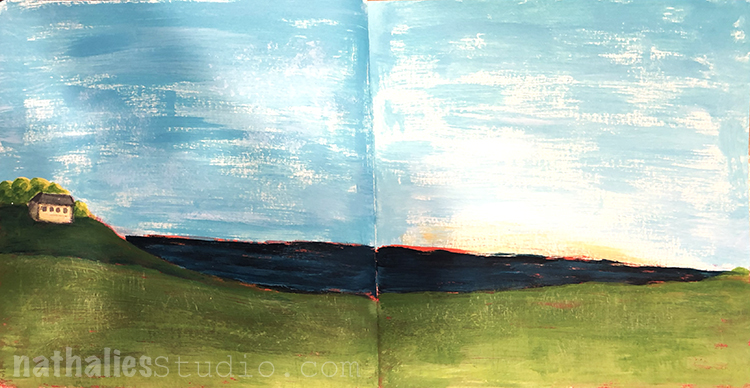 We looked at artwork from different Modern Artists and let us inspire for different techniques and methods.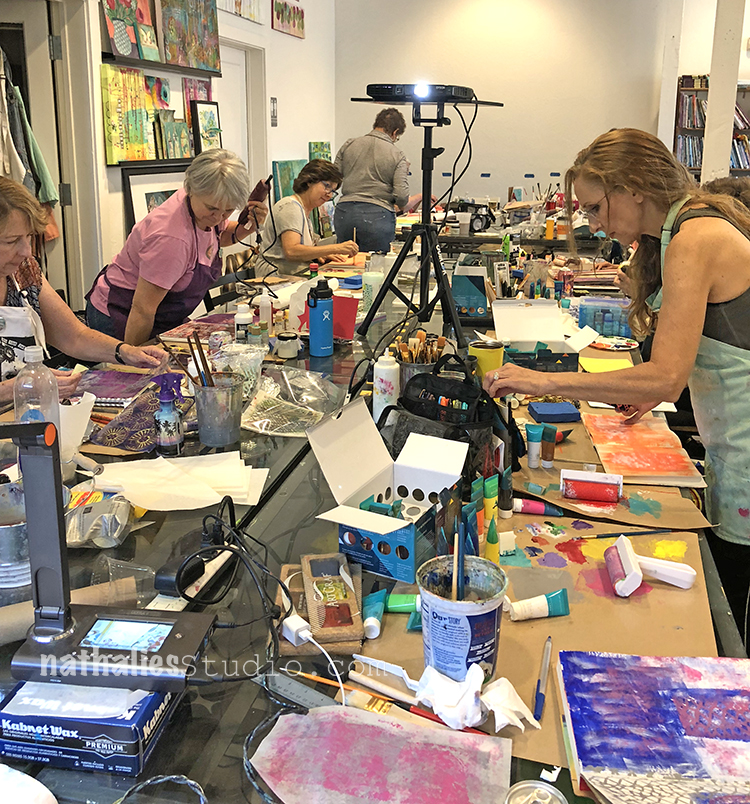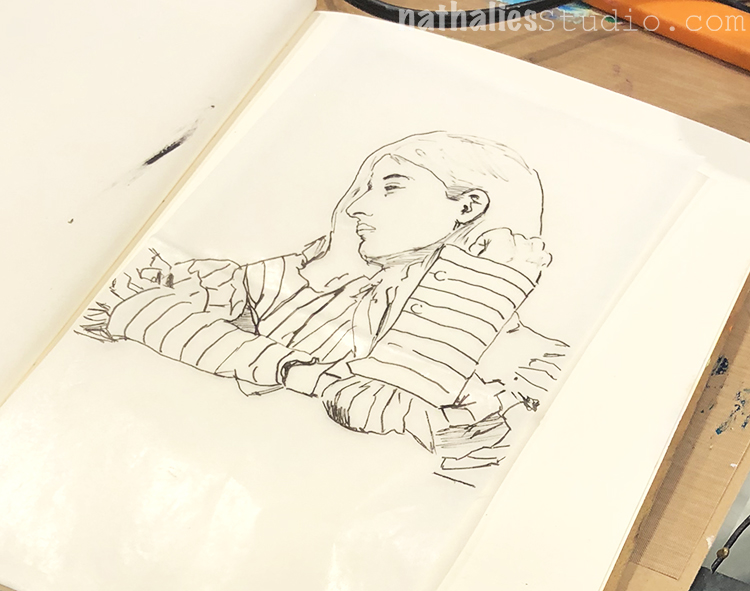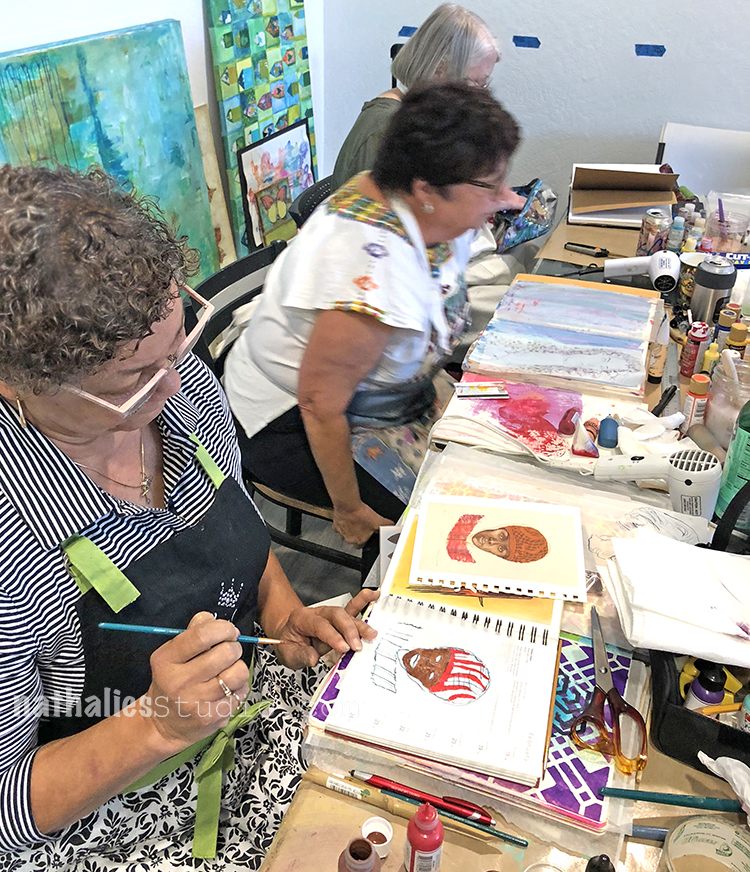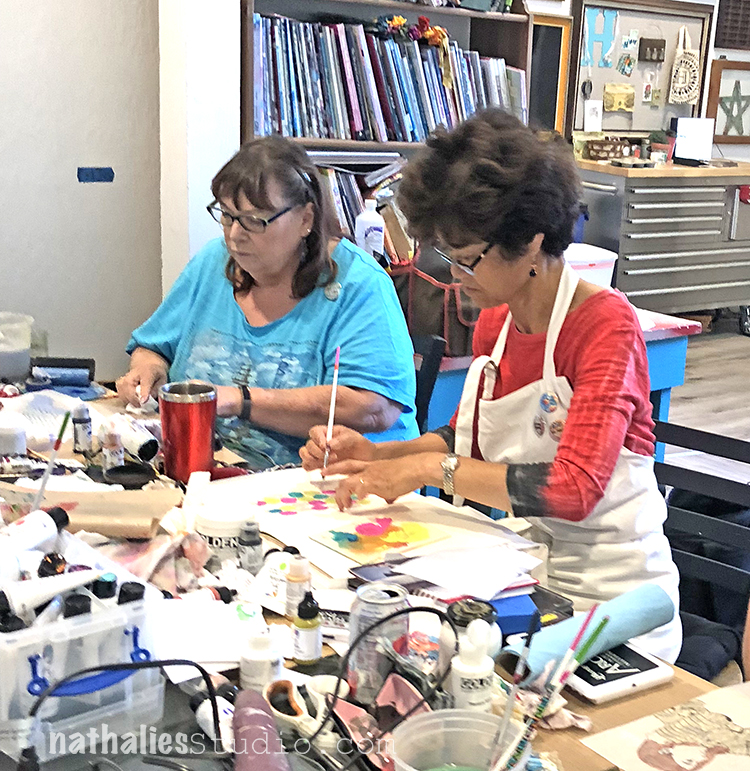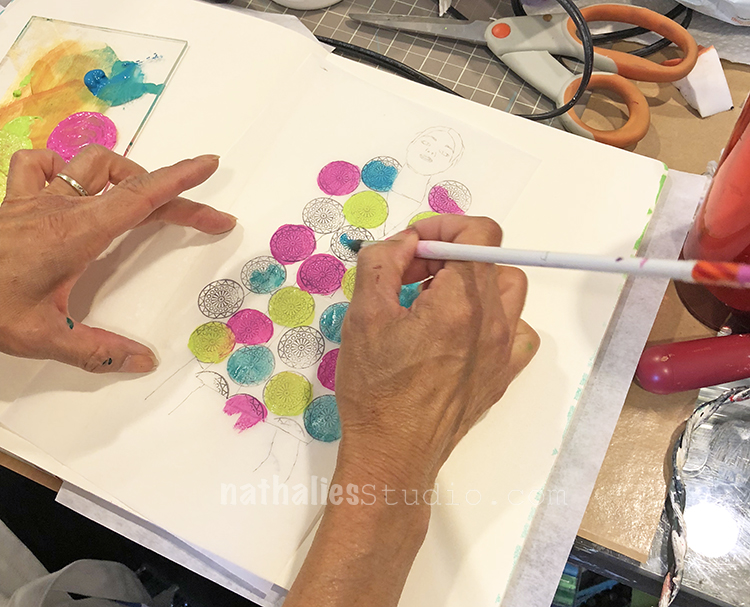 Loved seeing my new Circle Jumble Rubber Stamps in action too.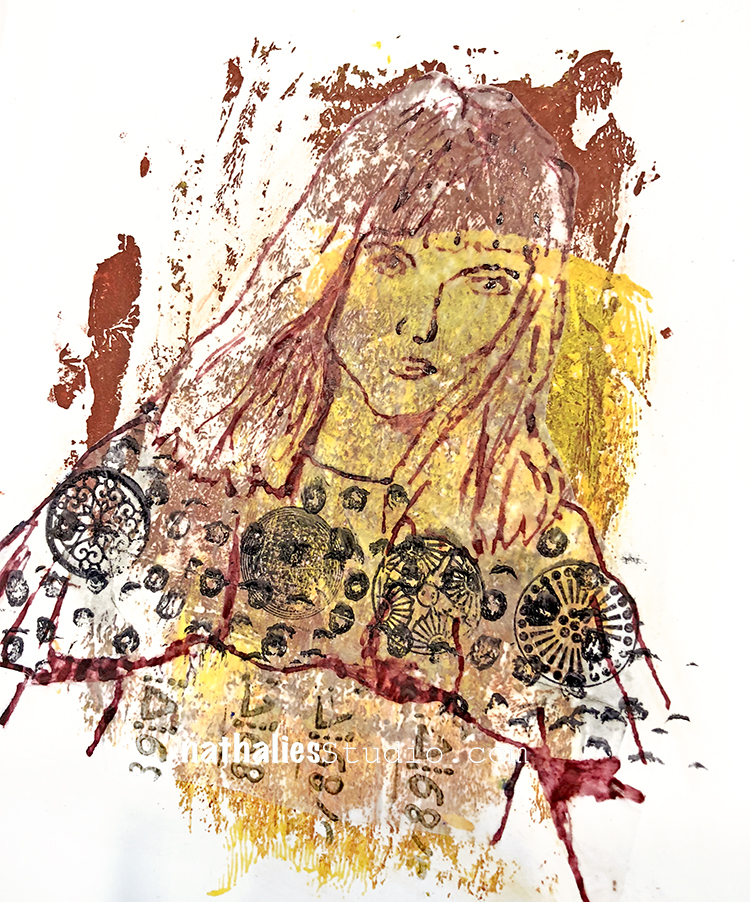 as well as the other rubber stamps, foam stamps and stencils.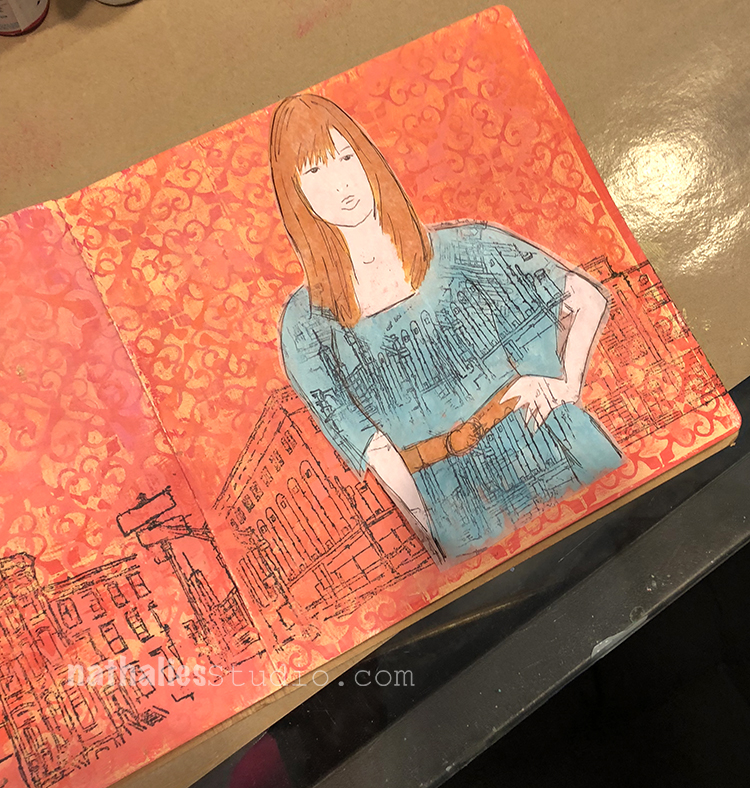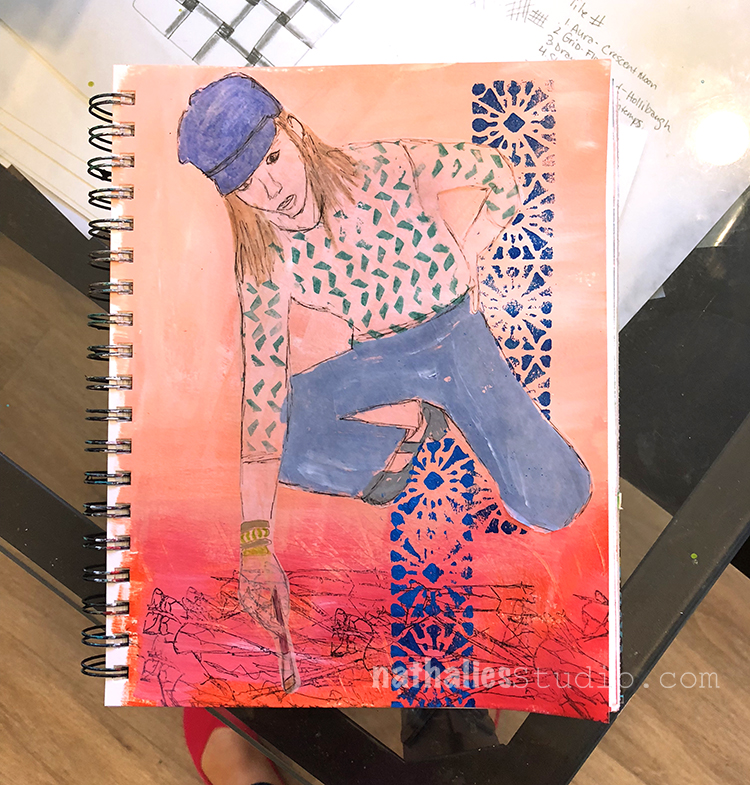 I had such a good time with my students and Andrea – well and …the little kitten will always remind me of the workshop as well ;) Yes- of course we figured out the transportation problem ;)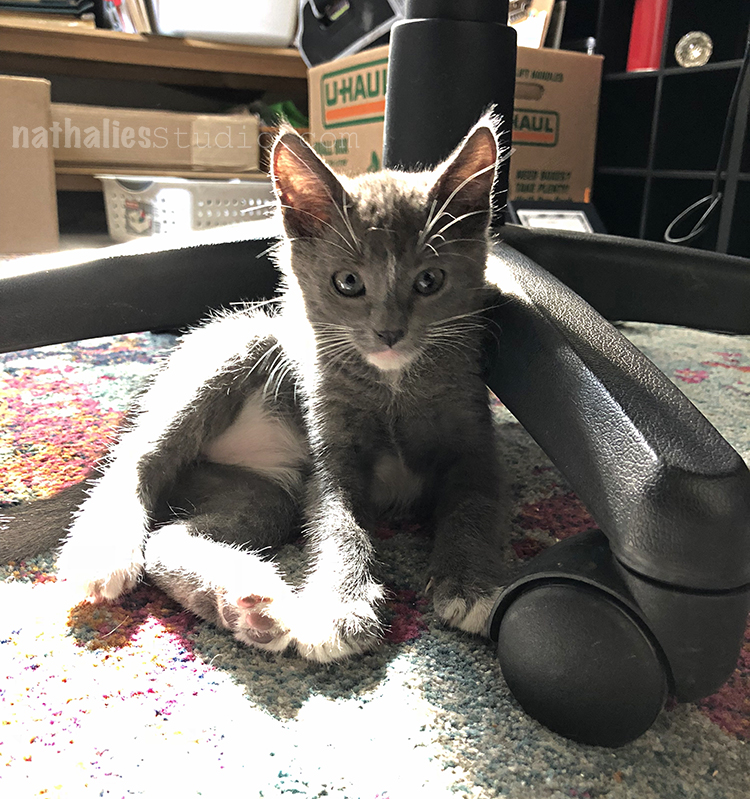 BTW there are still two adorable sisters waiting to be adopted – so if you are in the area (Andrea would even bring them a couple miles!) and want your heart be melting by kitten cuteness overload….contact Andrea ! They are total studio artsy cats, super cuddly and used to people and other cats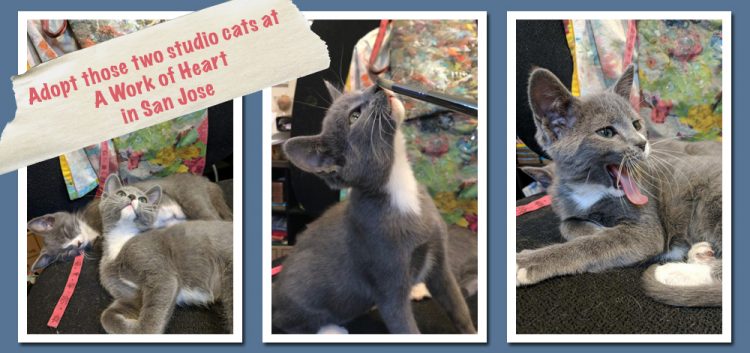 Thank you for a great time and lots of laughter, creative play, and inspiration. I love teaching and spending time with students is always a treat. Thanks Andrea for having me once again and for being such a wonderful host (and also thank you for this bundle of joy – LOL). I hope I will be back again :)
If you want to take an In-Person-Class with me- check out the schedule for the rest of this year. I will be teaching in Germany in September at an Ostsee Scrap Retreat, as well as a workshop co-taught with my friend Julie Fei-Fan Balzer in the UK,  and I will be adding a workshop in my own space soon.