Yeah  I can finally share with you that I have licensed 3 new Mixed Media Rubber Stamp Sets, Stencils and Masks with Stampendous. So excited :)
I had some different inspirations for those designs which you can use with inks but also with acrylic paints.
The first set is called Fiesta with 5 different stamp designs and two masks and a stencil. I was inspired by some travels to Spain in the past years.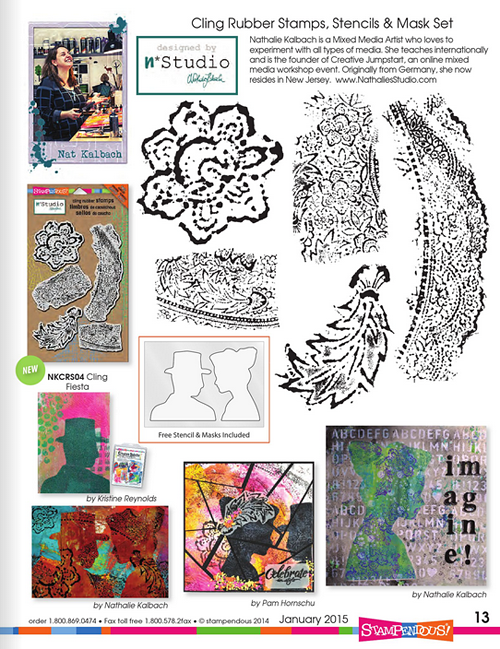 The second set is called Kaffee Klatsch – this is a sheet out of the new catalogue. Kaffee Klatsch comes with 4 stamps and a stencil. It has some grungy doily patterns and while I was creating it, I had coffee talk on SNL (anyone remembers that?) on my mind – so that is where the name inspiration came from – LOL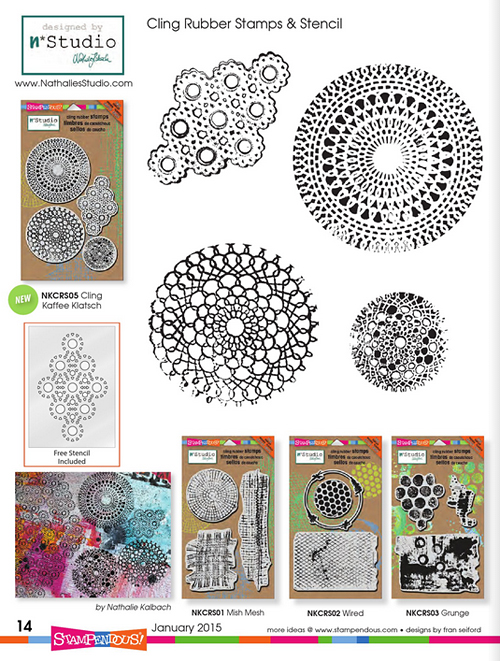 And the last set is called Mark Maker including 5 stamps and a stencil. It is inspired by exactly what I want this to be intended for :) Making Marks …easy peasy ;)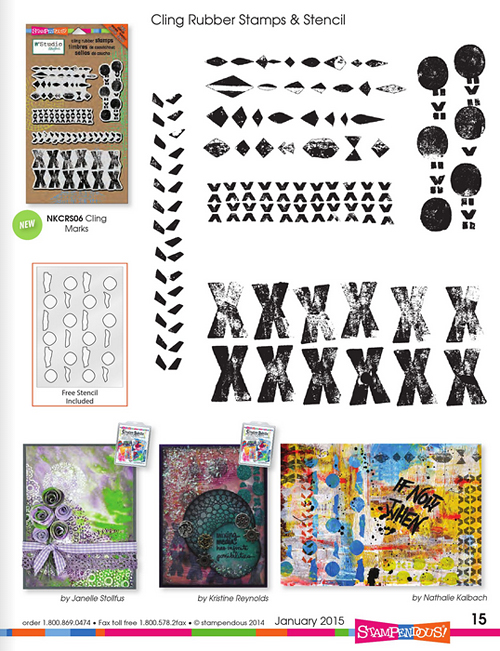 I cannot wait to share some fun projects with the new stamps in the next couple weeks! They are ready to be ordered by Retailers now and will be ready to be shipped out from December 22 on!
I really hope you like them :)
have a wonderful day