The page a day 2023 Artist Almanac calendars are here in my shop and ready to ship to you! Supplies are limited, so grab yours as fast as you can :)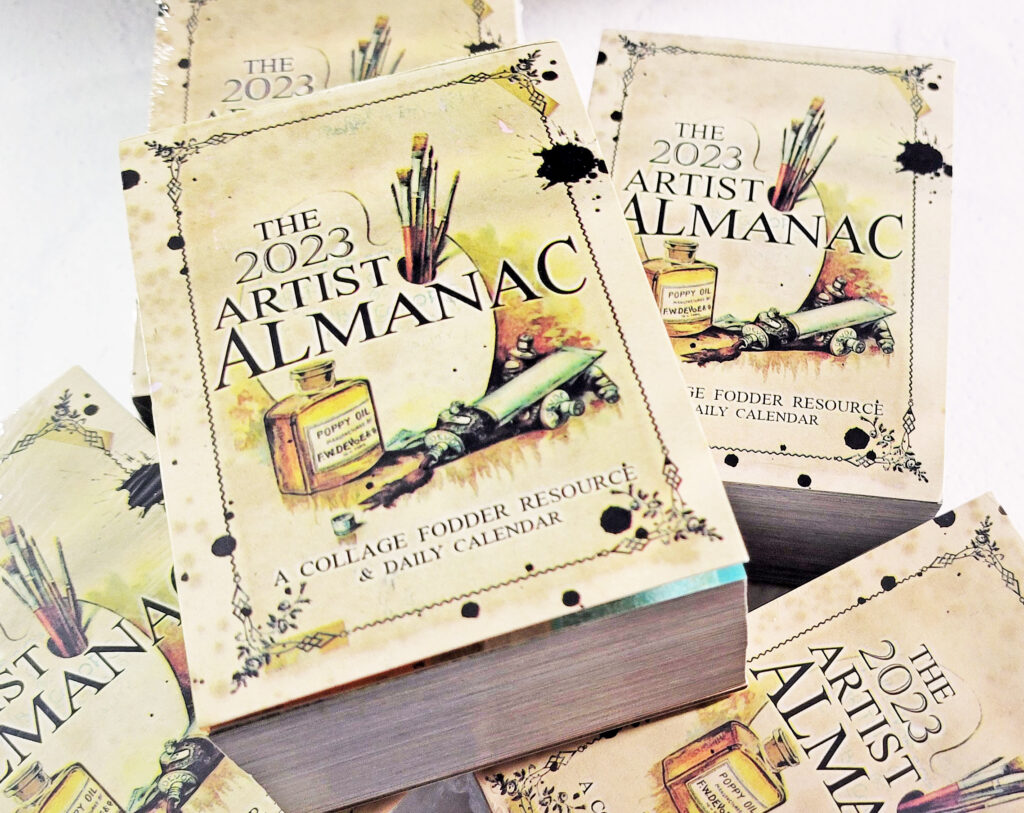 The 2023 Artist Almanac, if you haven't already heard, is a page a day style calendar and each page has different artwork by one of the 19 participating artists:
Nat Kalbach, Birgit Koopsen, DeeDee Catron, Tina Walker, Shawn Petite, Megan Whisner Quinlan, Leaca Young, Tiffany Goff-Smith, Kristin Petersen, Amanda Spence, Lisa Goddard, Arlyna Blanchard, Anna Karena, Seth Apter, LaQuisha Hall, Roxanne Padgett, Denise Lush, Renee Mueller, Ann Barnes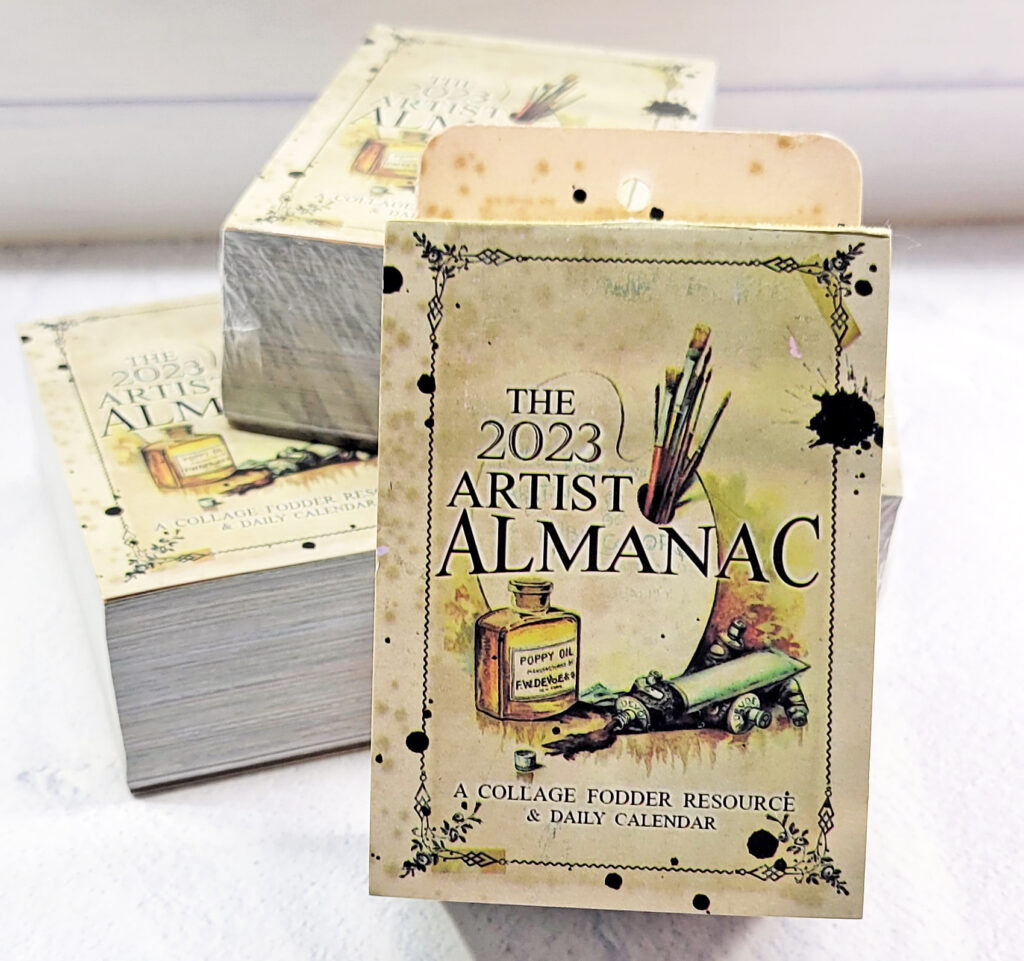 As you tear pages off, they become collage papers, so that means 365 different collage papers for all your mixed media creations. It's a pretty awesome idea and I was stoked to be one of the artists chosen to participate.
Last year I sold out of those puppies in about 24 hours, so hurry up if you want to grab yours.