Have you signed up yet for Creative JumpStart 2015? Don't miss out on it!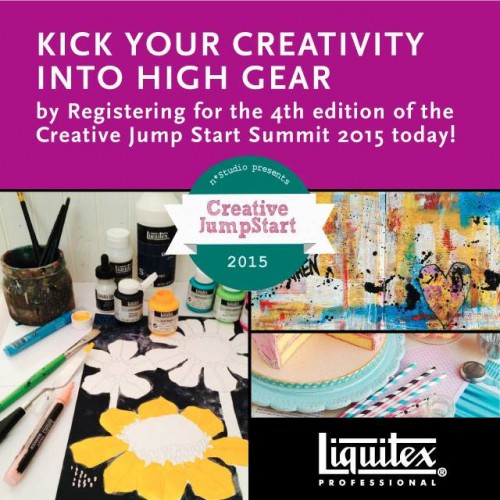 We are working really hard on it ….how about some bloopers ;)
Bloopers CJS 2015 from Nathalie Kalbach on Vimeo.
No worries my friends…. we made it :) All videos are in and awesome!
So what are you waiting for – sign up!
For only $25 you'll get:
A series of 25 technique based videos from 23artists from around the world.
7 chances to win amazing prizes from Liquitex on days that a video is not posted.
Unlimited Access to all 25 videos until November 2015.
Information about new creative and innovative products you might not have used before.
Wishing you an creative day!
hugs