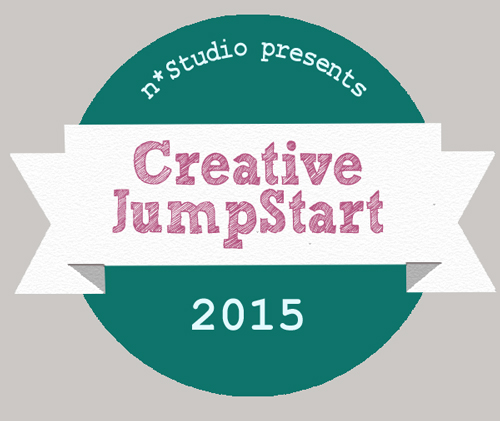 I'm officially announcing Creative JumpStart (CJS) 2015! This is our 4th year. Wowzers – I can hardly believe that.
This year we have 23 talented artists. We call them the "JumpStarters." See for yourself:
Don't miss this one-of-a-kind event to fire up your creativity in Jan 2015. You get 25 videos for just $25 (USD).
But wait – it gets better: if you sign up today you'll get $5 off. Just use the coupon code below during checkout.
COUPON CODE*:
cybercjs
*This is a limited offer valid from 9:00 am Dec 1, 2014 to 8:59 am EST on Dec 2, 2014.
So what are you waiting for? Sign up here.
And apply coupon code during check out process
CJS 2015 is proudly sponsored by Liquitex.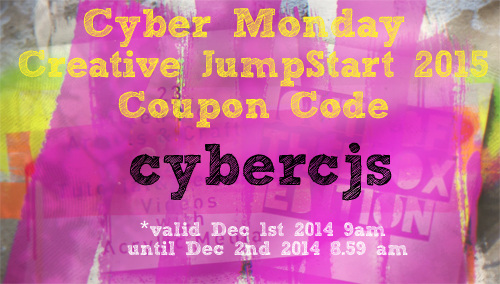 Game on! You in? Sign up today and get $5 off. 
And remember: apply your Cyber Monday coupon code during checkout. It's only valid until 8:59 am EST on Dec 2.