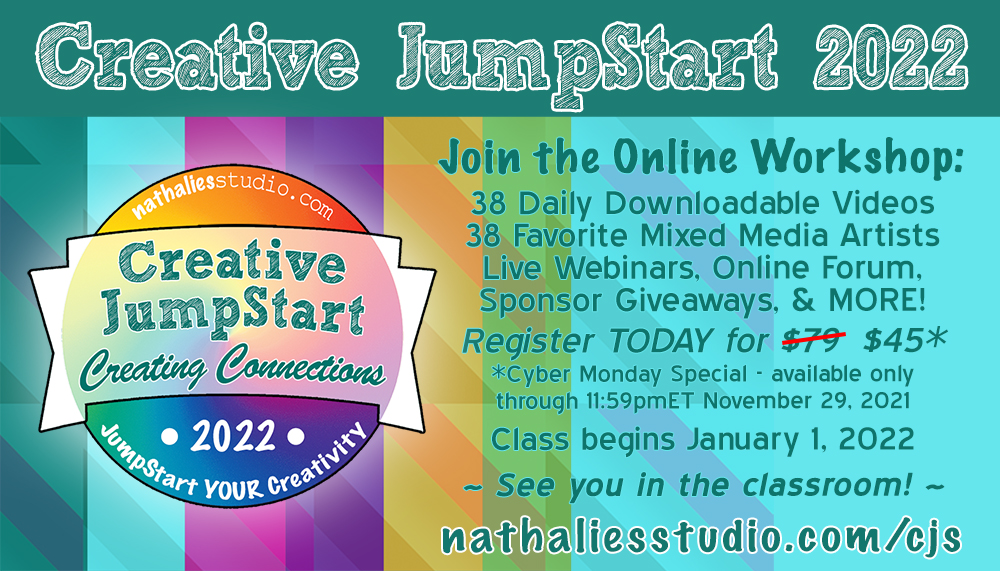 Creative JumpStart 2022 is on sale TODAY! Sign up now for just $45 and enjoy some serious Cyber Monday savings on the ultimate Online Mixed Media Workshop – Creative JumpStart 2022!
We have an incredible lineup this year of super talented artist teachers (familiar faces for CJS and some new ones too), 38 inspiring video lessons, and a NEW classroom forum to help you kick off 2022 feeling connected, motivated, and ready to create!
This Cyber Monday deal is just today, so don't delay – you must sign up by 11:59pm ET today, November 29 to get the deal. Sign up HERE.
Check out our promo video:
What is CJS22 all about? Our theme this year is Creating Connections and our 38 artist teachers are exploring how we connect with artmaking, our materials, our surroundings, and the people in our lives through some unique video lessons. Here is that lineup of Creative JumpStart 2022 artist teachers who are ready to guide you: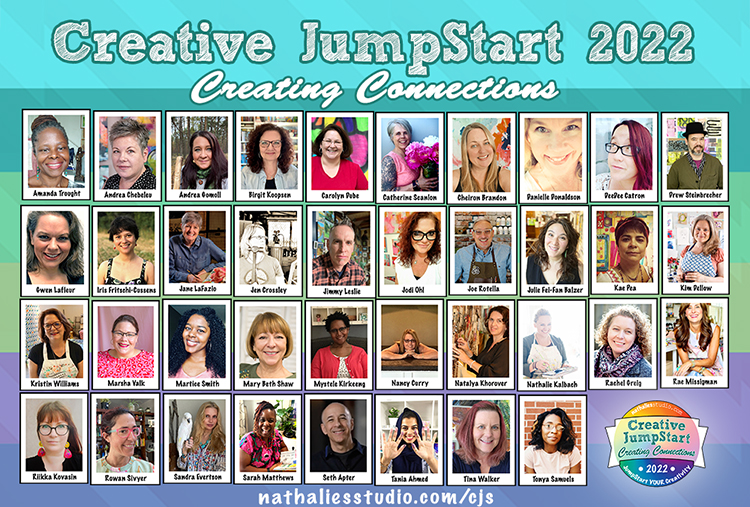 What kinds of lessons can I expect? A variety of Mixed Media topics from art journaling to collage, from mini book making to stitchery, from watercolor to gelli printing, and MORE are covered in Creative JumpStart 2022. Get ready to JumpStart YOUR Creativity with 38 unique lessons.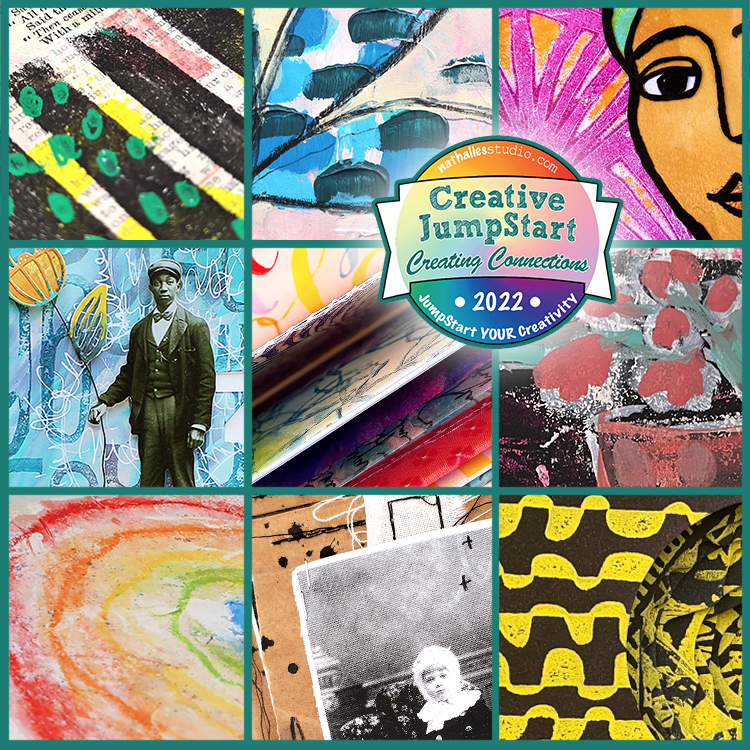 When does class start? Creative JumpStart 2022 officially begins January 1, 2022 with the first lesson but you may access the classroom as soon as you sign up. There you will find the Forum where you can begin to meet the other students, supply lists to help you prepare, and maybe even some bonus content as we move through December ;)
What about that exclusive CJS22 foam stamp? We are pleased to be offering another CJS exclusive foam stamp design this year – LOVE. It can be found here and is limited edition so it will only be available through 2022. Pick one up today and let's start spreading the CJS LOVE!!!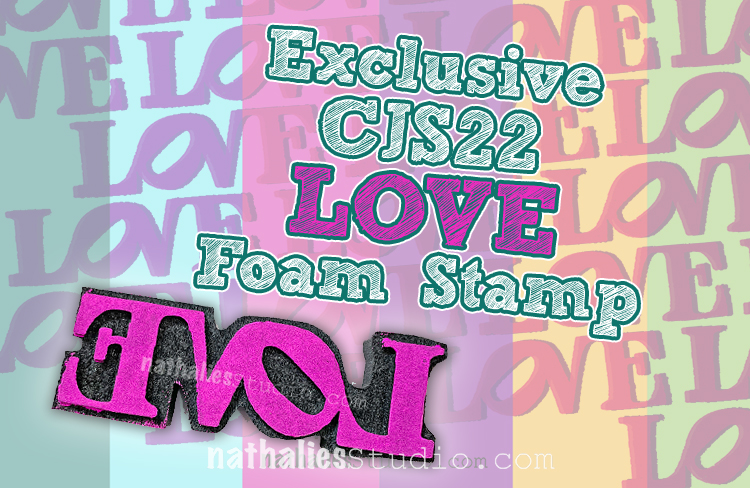 You can learn more about Creative JumpStart 2022 right here on the website and if you are ready to jump into a daily habit of creativity in 2022 – sign up TODAY for just $45. See you in the classroom!