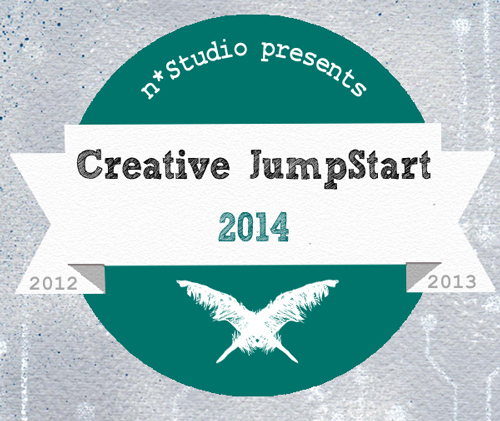 I'm excited to announce that I decided to do Creative JumpStart again. Here it is: Creative JumpStart (CJS) 2014.
Creative JumpStart (CJS) 2014 Teaser from Nathalie Kalbach on Vimeo.
If you're not familiar with CJS, it's a one-of-a-kind community event to inspire your creativity.
Need help getting your creative mojo going in 2014? CJS can help.
Throughout January participants get 23 videos from 21 featured artists.  It's an amazing event where you can learn new techniques, discover new materials, and connect with other artists.
Head on over here to sign up and for more details. CJS costs just $20 for the 3.5 hours of video content. That's less than $1 per video — a great deal.
So join me and 20 other artists this January for CJS 2014! We are looking forward to have you!
huge hugs
Nat