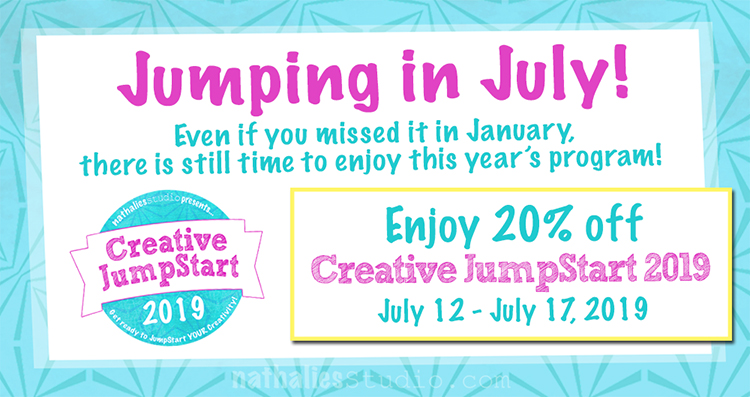 The Creative JumpStart 2019 online workshop that made its debut in January this year is on sale! CJS19 is 20% off through July 17, 2019 and this is the perfect time to jump with us. Please Note: this sale is for CJS19, the one that started in January of this year. Sign up HERE today!
For just $48 you will get 31 instructional video lessons by a stellar cast of 31 mixed media artists. The lessons cover a variety of media and artistic styles and are super fun to watch and follow along with.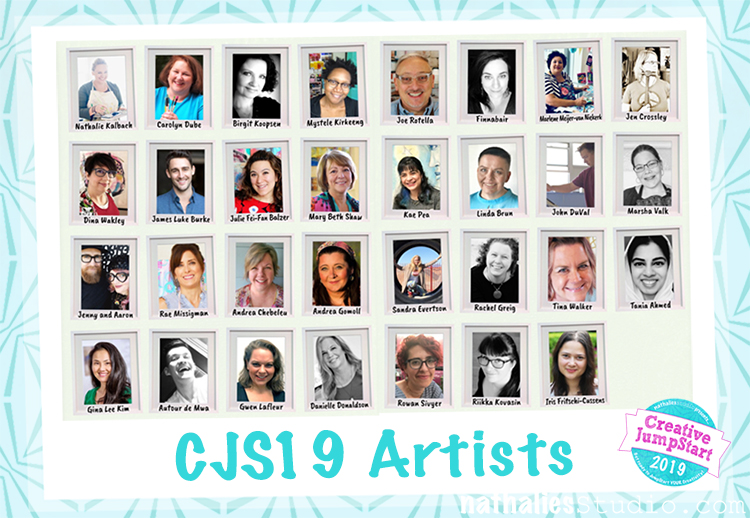 You will also get access to the project gallery where you can see all the awesome projects that students were inspired to make and then you can share your own too!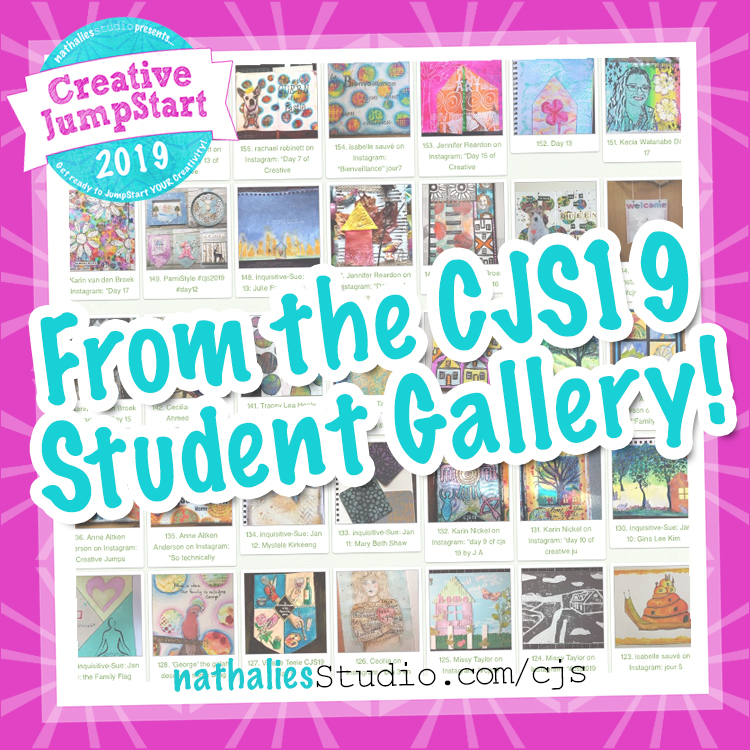 This is the perfect time to join CJS19 and it will be the last time it is on sale for 20% off. Hurry and join us, the sale ends on July 17 at 11:59pm EST. You will enjoy access to the classroom and be able to download all the video lessons until November 15, 2019. After that time we close the classroom to make room for more awesome stuff ;)
I hope to see you in the classroom – you can sign up for Creative JumpStart 2019 here.