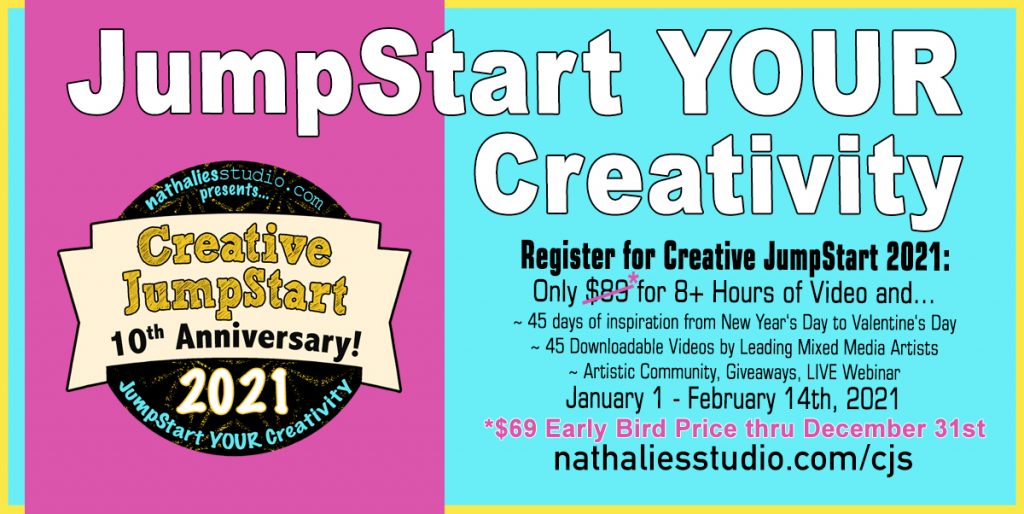 Are you registered for Creative JumpStart 2021 yet? Our special Early Bird sale ends tomorrow, December 31st at 11:59pm EST. Now is the time to sign up and save!
CJS21 is our 10th anniversary year and the workshop is bigger than ever with 45 different mixed media artists sharing their take on our theme: Storyteller. Jump with us!

We're super excited about the program this year and the diversity of talent. In addition to downloadable video lessons and supply lists, we have exclusive giveaways from our sponsors, live webinars featuring our artists, opportunities for students to share their artwork and connect with a global art community, and 45 days of inspiration to help you get 2021 off to a creative start.
Learn more here and register TODAY.  CJS21 is just $69 through December 31st, 2020 at 11:59pm EST. 
Also, don't forget to get our limited edition CJS21 foam stamp Love Story. This design is only available through December 2021 and there is even a bonus lesson in Creative JumpStart 2021 to show you 3 different ways to use it.