Today I am recapping Day 10 and 11 of my Deck of Cards Challenge that is running all month long on Instagram. Join us for some fun and relaxing card making!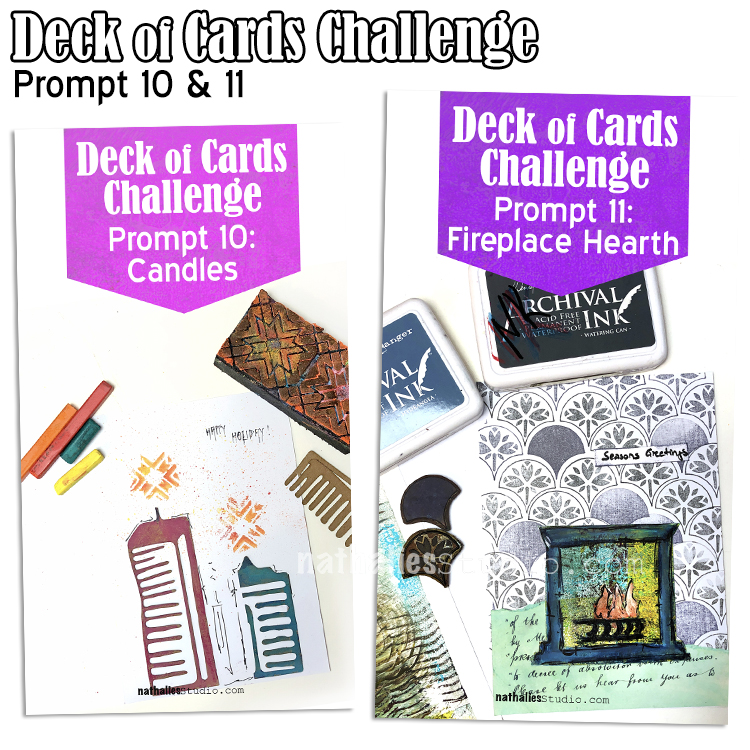 Here is an overview of Prompts10 and 11: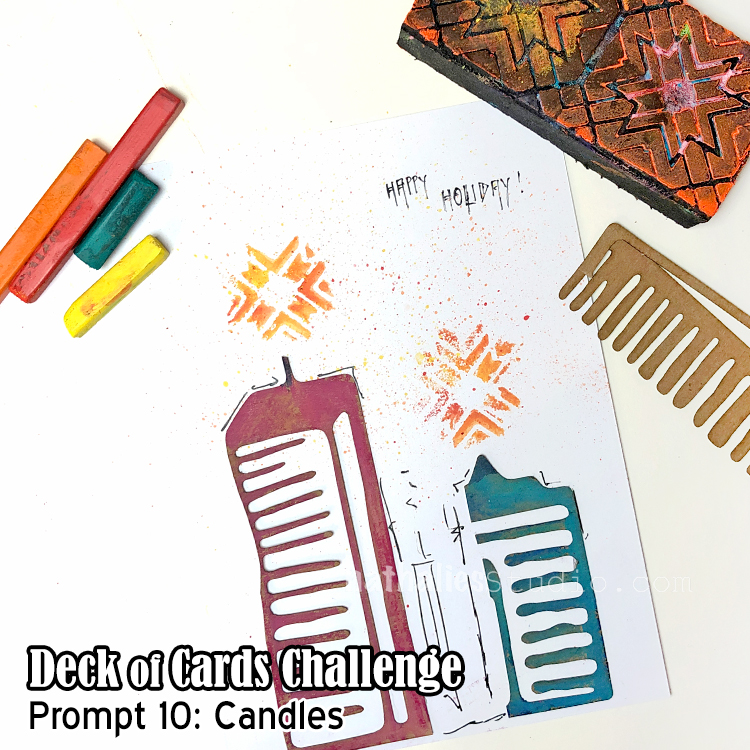 Day 10 – Candles
Here we are making a card for the Deck of Cards Challenge that is all about bringing light to the holidays. I used Derwent inktense blocks and rubbed those on my Mixed Media Chips and then with a wet brush diluted them. I rubbed some on the top later – undesolved it has more texture.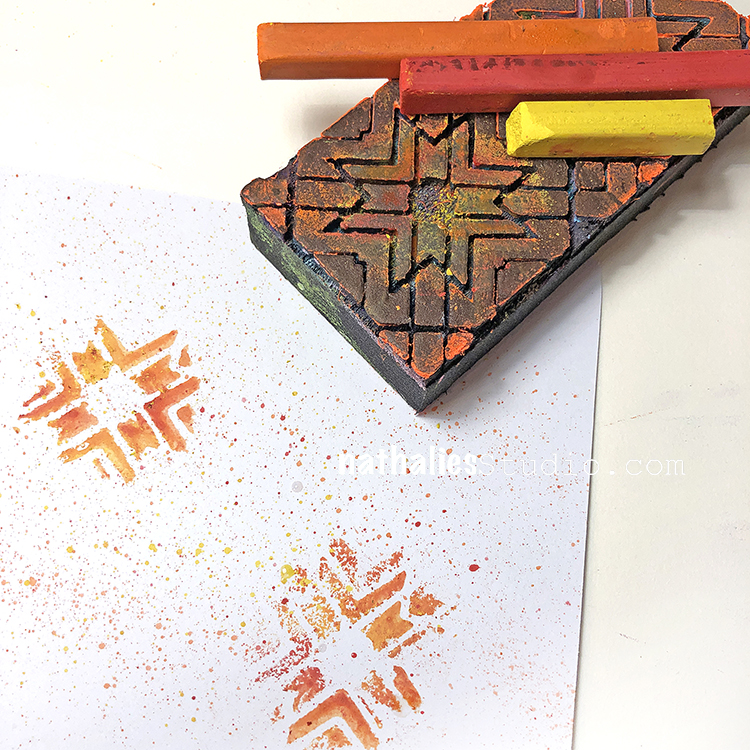 For my Toledo foam stamp I also used the blocks and just rubbed them on the area I wanted to stamp for the "flame" – then I used a wet brush to activate and stamped. I also loaded up some inktense on a wet brush and flicked some droplets around on the card. Hope you give some of these inktense block techniques a try too!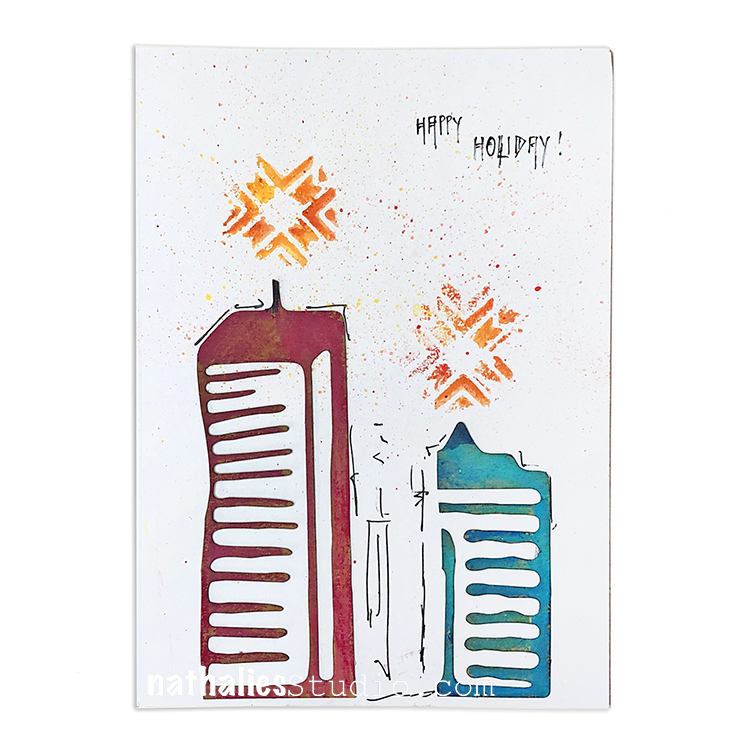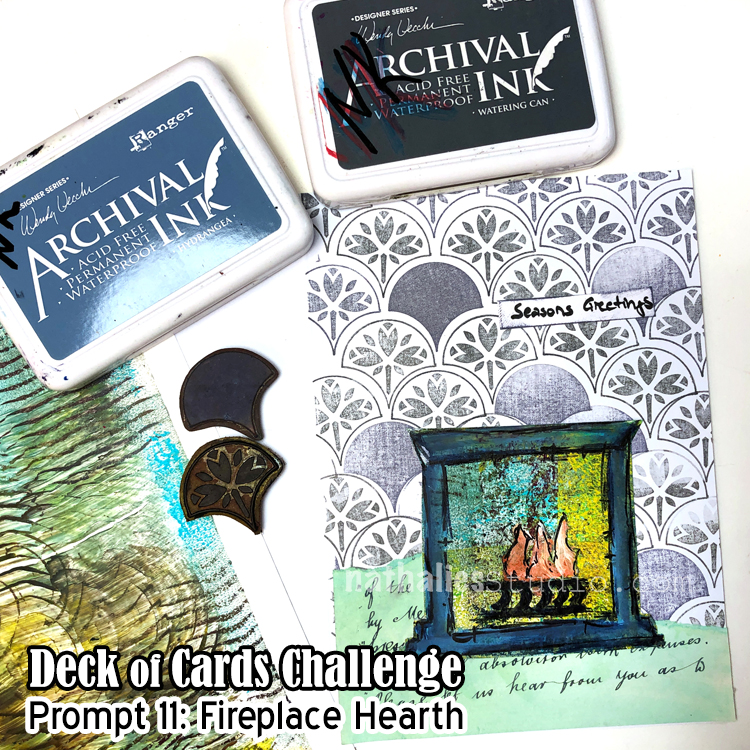 Day 11 – Fireplace Hearth
Today we are gathering around the hearth – something my family loves to do as soon as it gets cold outside.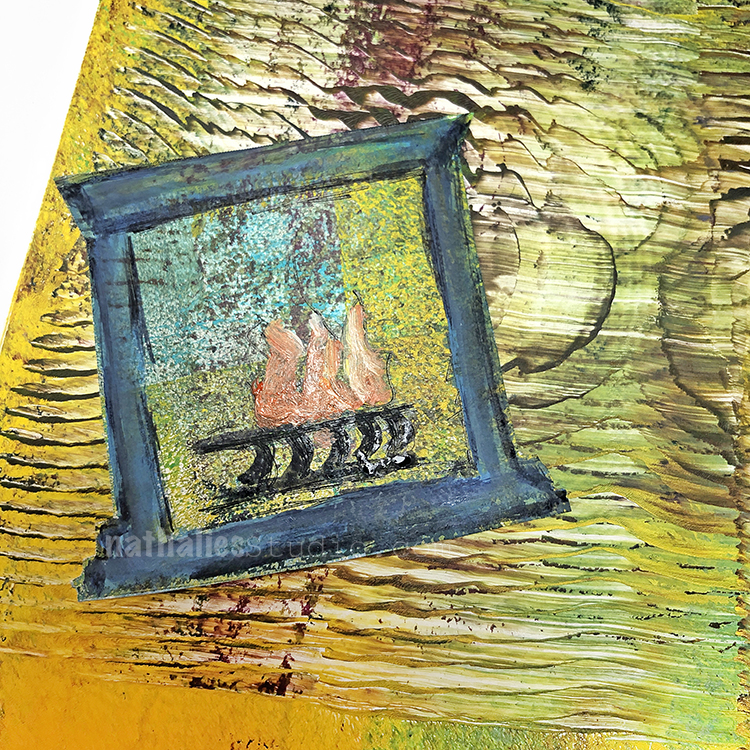 I used some monoprinted collage paper I had in my stash for the fireplace and added some elements on top to create the warm and cozy scene.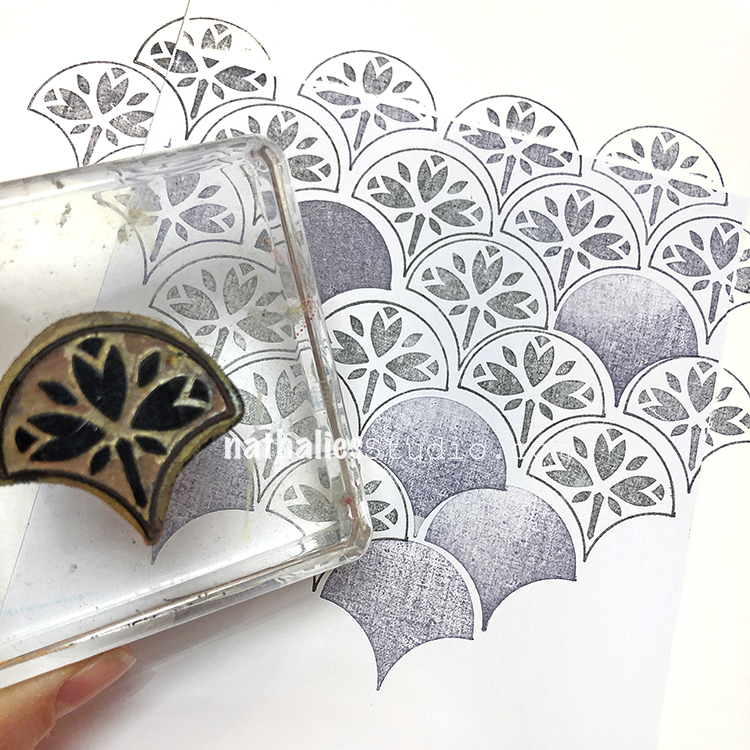 For the wallpaper-esque background I stamped my Jewett Fantastic rubber stamp and the Solid Fan stamp. The old letter piece at the bottom is inked up with some green Oxide distress ink. Where do you gather when it is time to wish Seasons Greetings?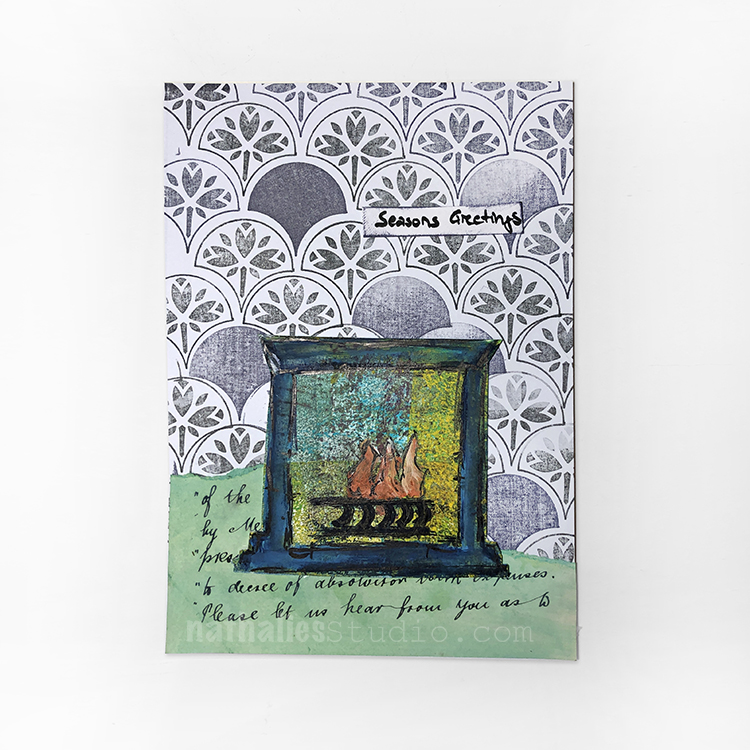 Tune in for more card making fun and I hope you share what you are working on using #docchallenge
Here are some of the supplies that I used in these prompts: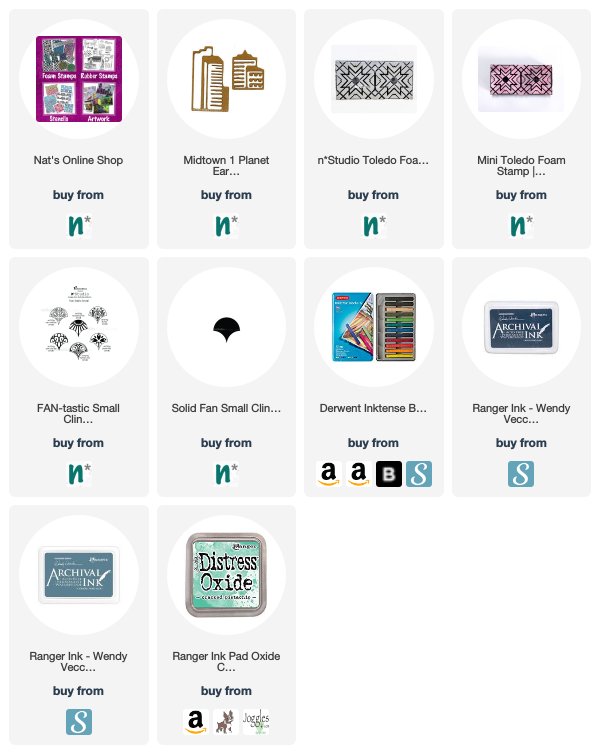 Play along with us by following the prompt list: