Today I am recapping Days 17 and 18 of my Deck of Cards Challenge that is running all month long on Instagram. This week we are focusing on just because cards and dots and lines.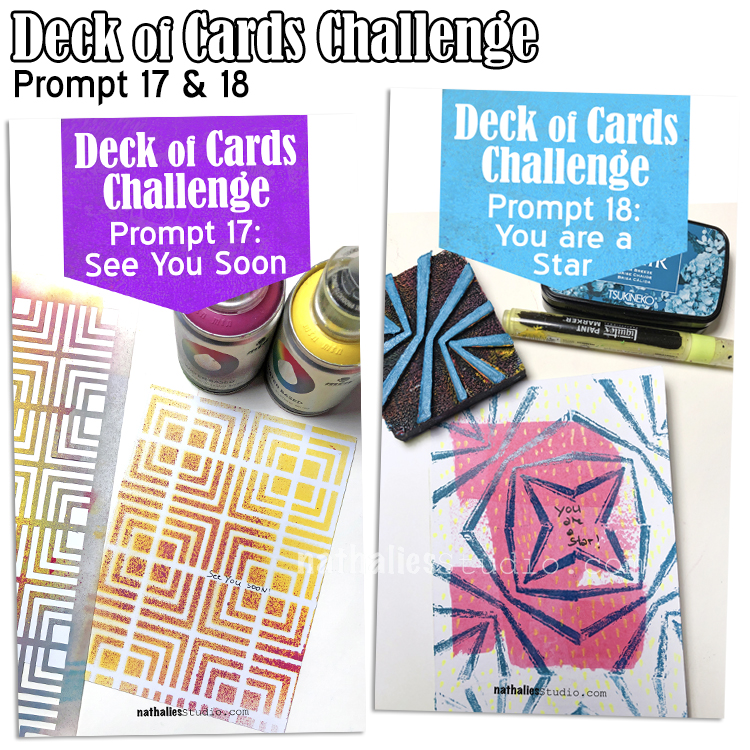 Here is an overview of Prompts 17 and 18: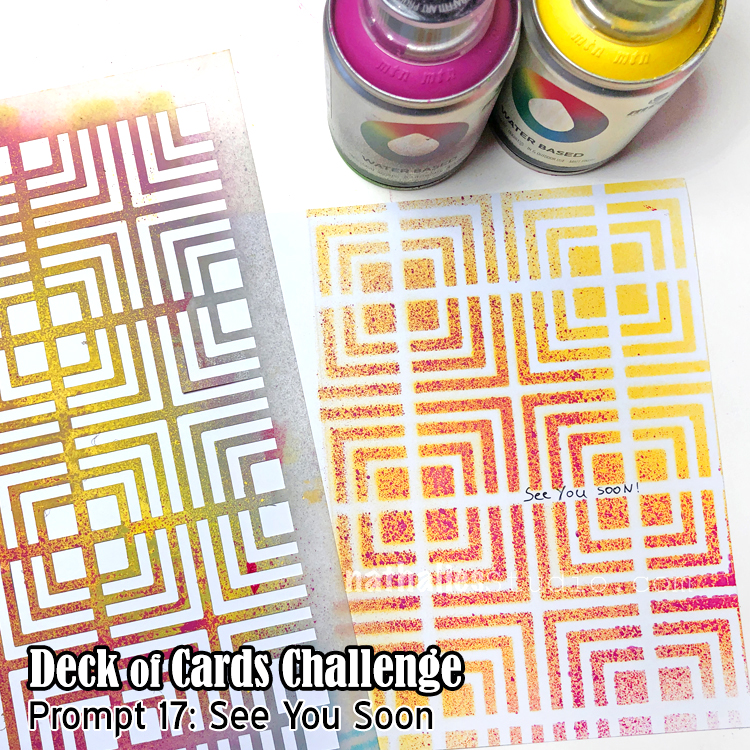 Day 17 – See You Soon
For my Deck of Cards challenge today I am making a card for that special someone who maybe you are going to visit, or who is coming home soon.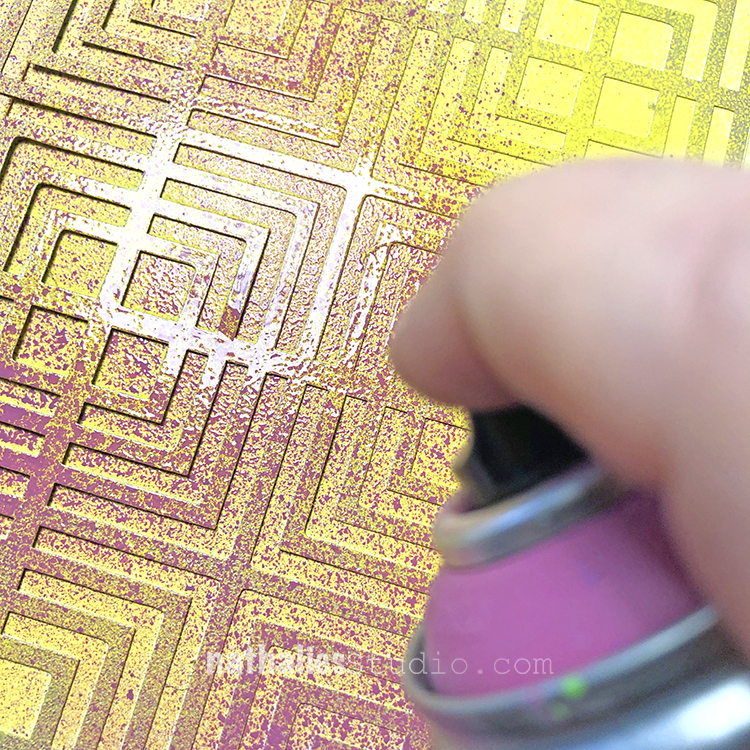 I used water based spray paint and my Manhattan stencil because spray paint and stencils are an excellent duo! I love how the colors blend back and forth.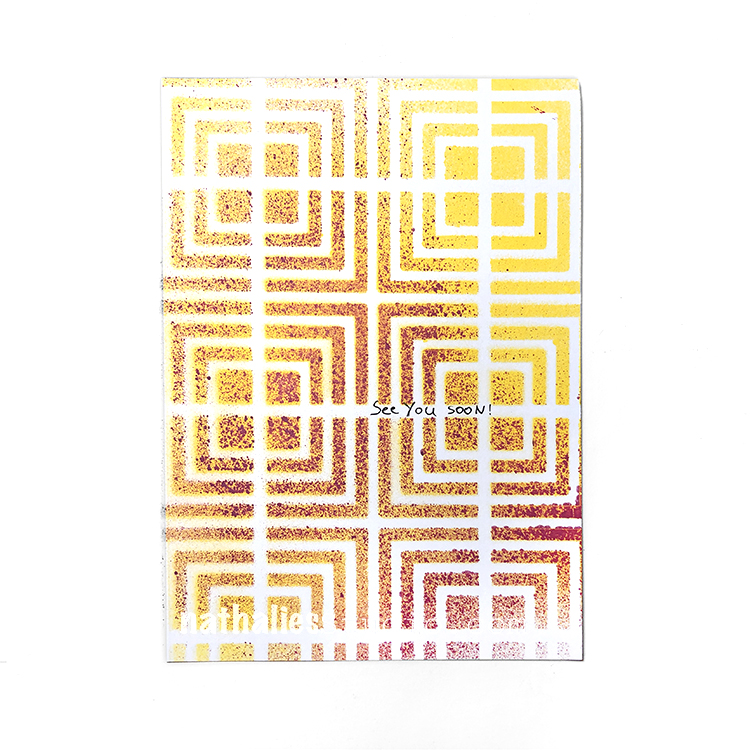 And yum it makes a pattern look good! Super easy way to make some beautiful cards.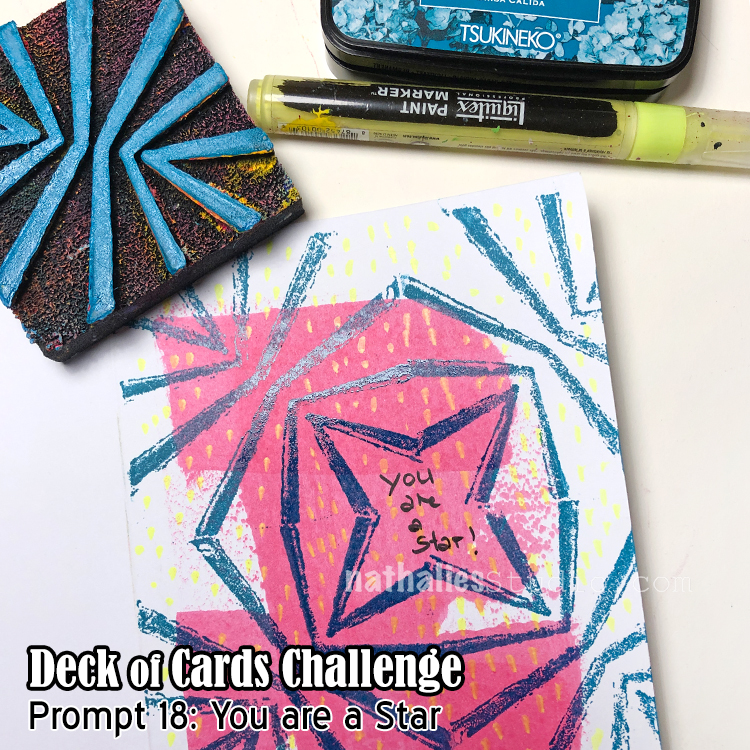 Day 18 – You are a Star
Today my Deck of Cards Challenge is a card for someone that has been rockin' it in your life.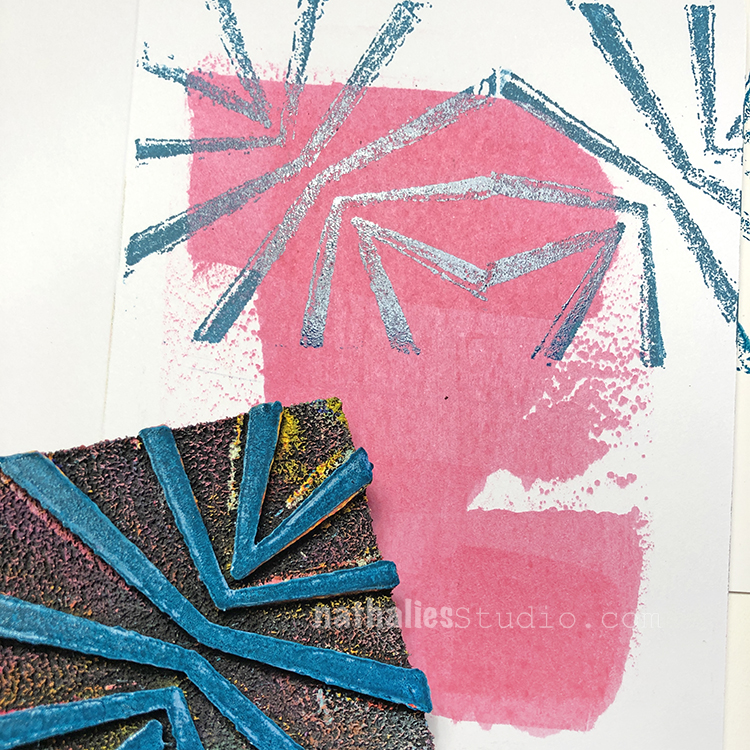 I started off with using an old hotel key card and laying out a bit of pink paint. Then I came in with my Beacon foam stamp and blue.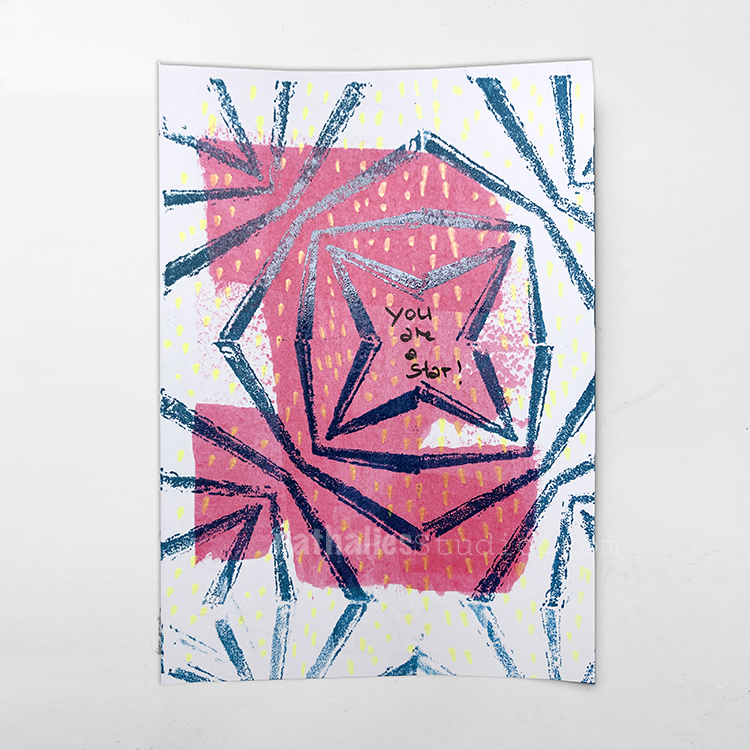 Finally I finished the background off with yellow marks all over and my sentiment: You are a Star!
Here are some of the supplies I used: