Today I am recapping Days 24 and 25 of my Deck of Cards Challenge that is running all month long on Instagram. This week we are focusing on funny friendship cards and words.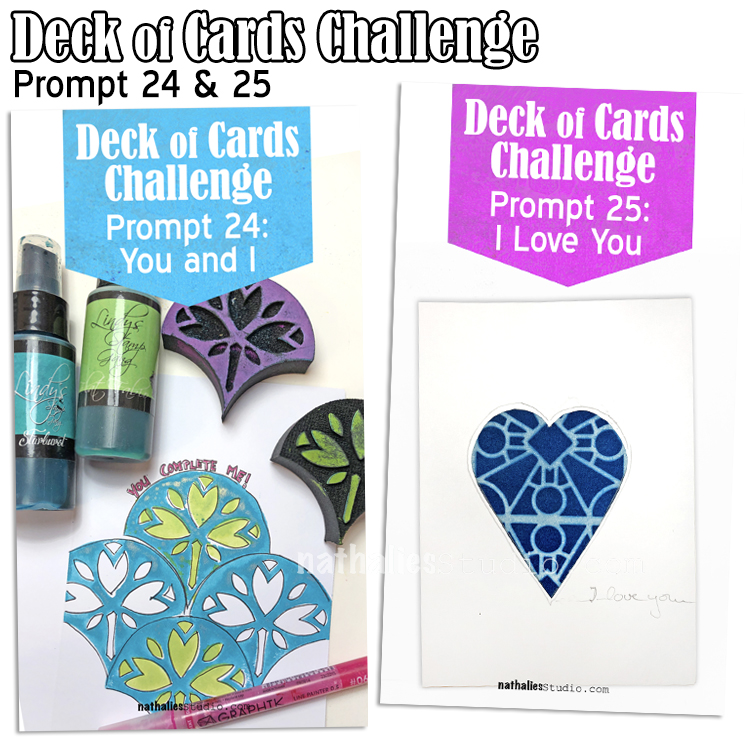 Here is a recap of Prompts 24 and 25: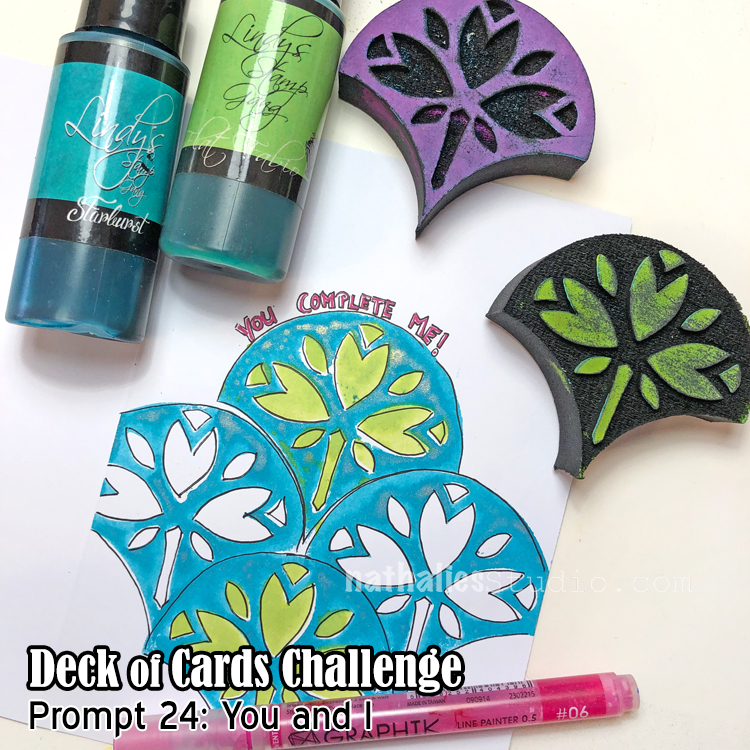 Day 24 – You and I
How about a classic love sentiment for today's Deck of Cards Challenge? Oh the memories of cinema history here with this one. Haha!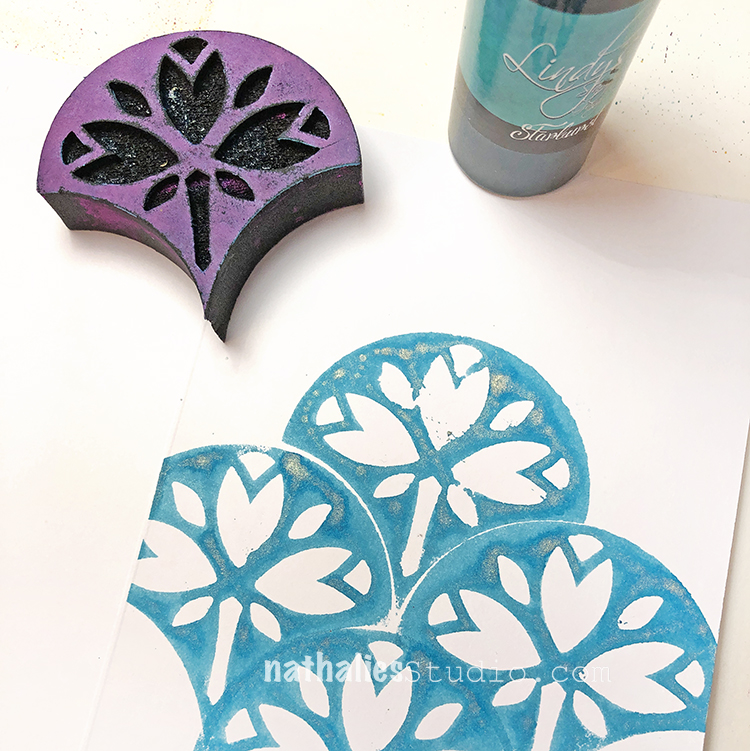 I started with my Jewett Fan foam stamp set and stamped them with Lindy's Starburst Spray. I love the watercolor like effect it gives with foam stamps.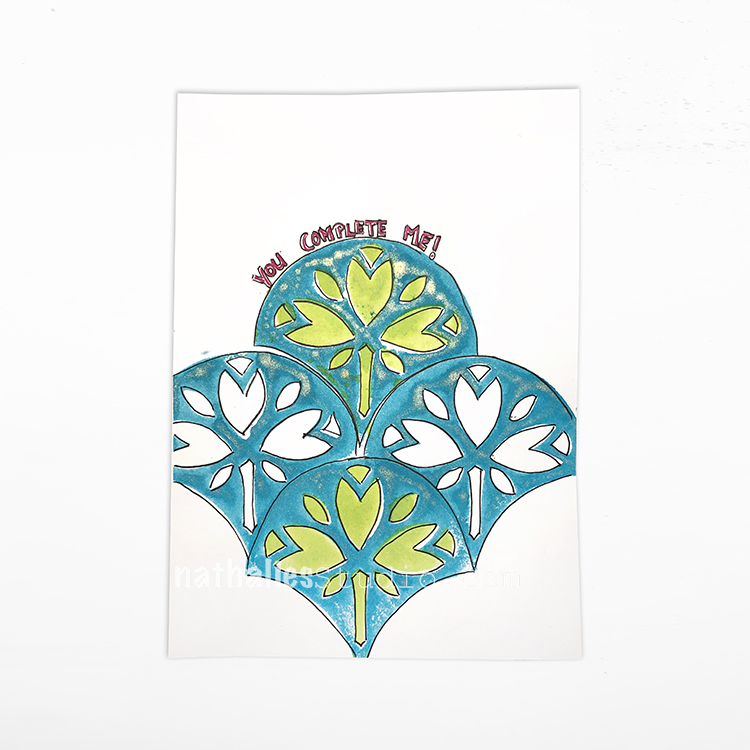 Then I added some color and You Complete Me with Graphik Line Painters. Don't worry, this one is already in the mail to Jerry Maguire :)
Day 25 – I Love You
Three little words that can change your life JToday's Deck of Cards Challenge is a card with a bit of collage to it and some pencil… and that's it. Because when you say "I Love You" there is really not much more you need to do.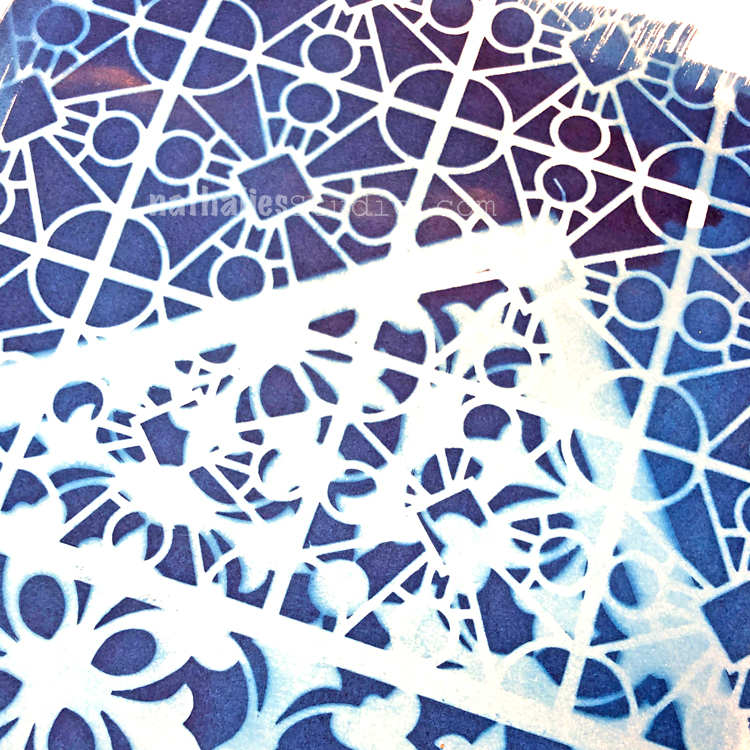 Oh and that cool collage paper is from my experiments with cyanotype printing and I used my Buenos Aires and Versailles stencils.
Here are some of the supplies I used: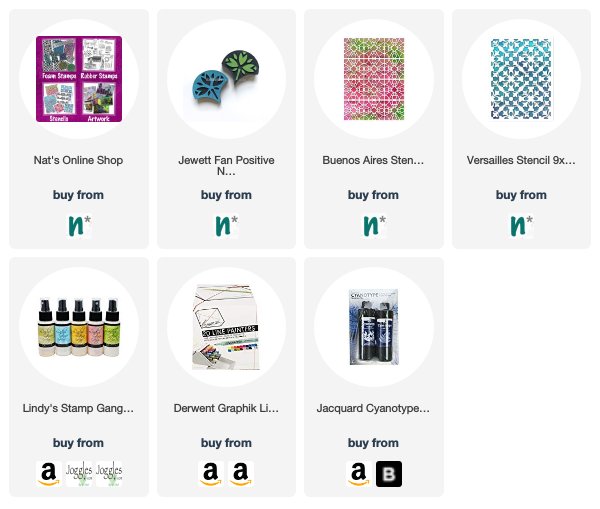 Join us for thefinal days of the Deck of Cards Challenge on Instagram and share your work with #docchallenge. Here are the prompts: