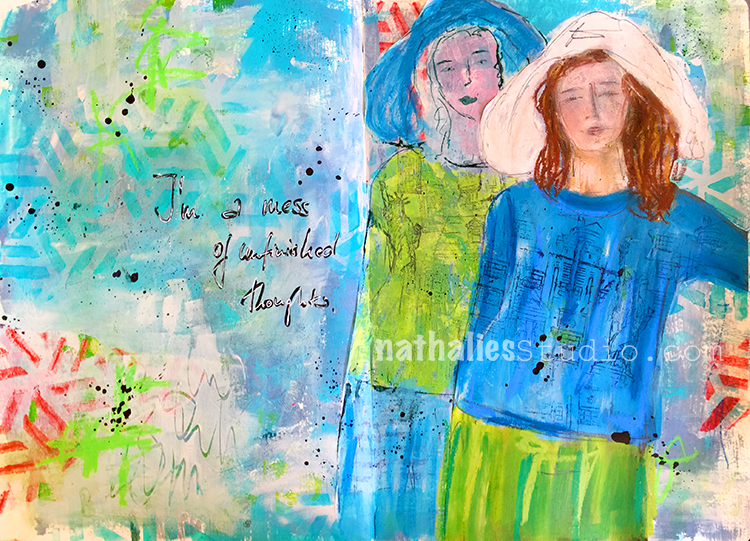 I am a mess of unfinished thoughts -oh so true ;)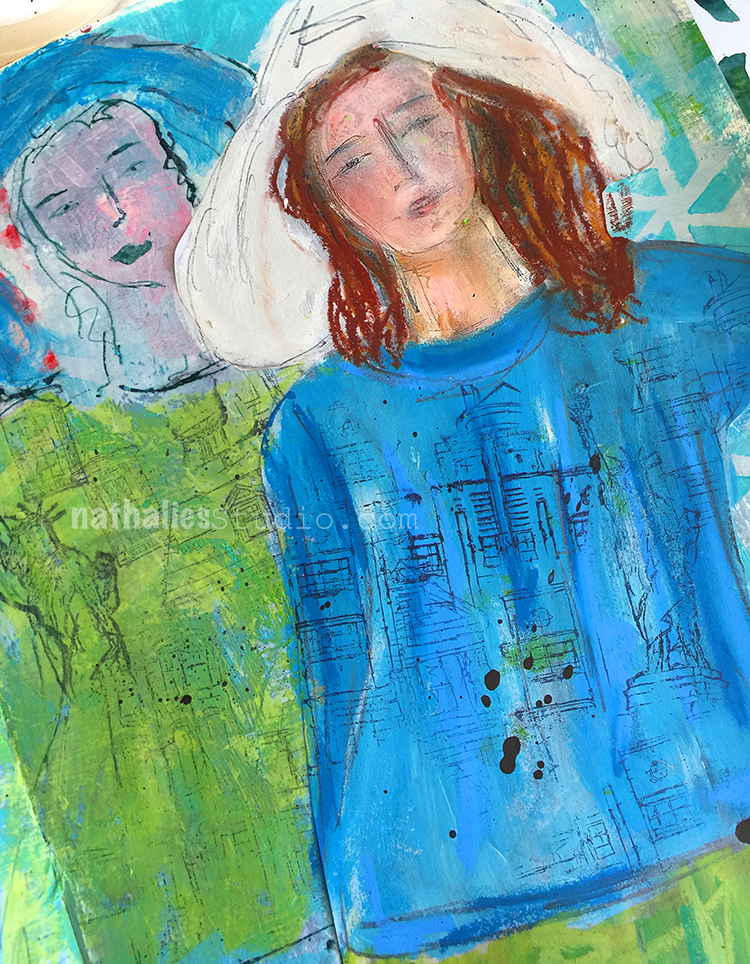 The back girl is sketched out on deli paper and painted with acrylic paint, while the front one is cut out from a magazine and I just painted with Neopastels on top of it.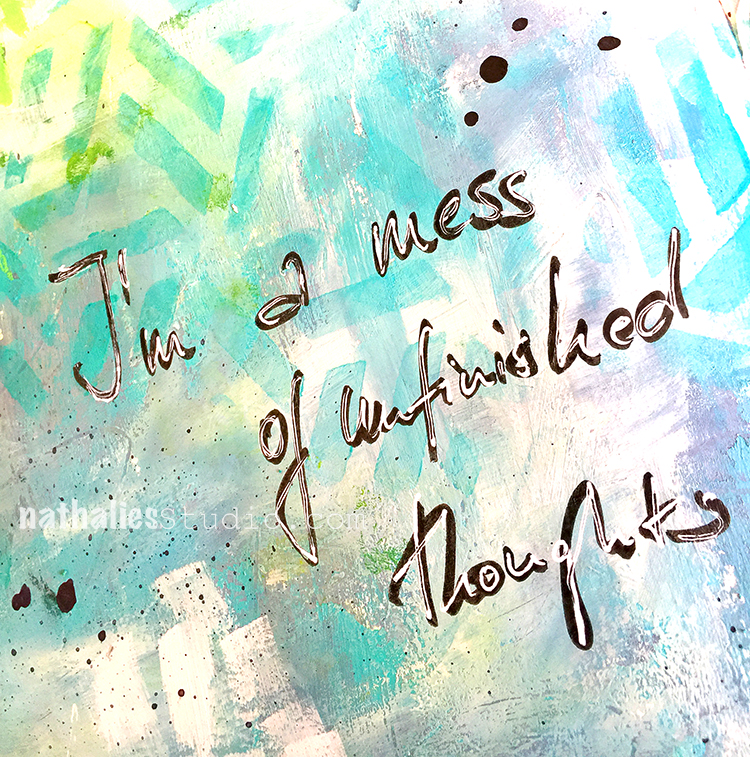 I used my Kassel stencil directly on the background but also used some deli paper where the stencil appeared after I had used it with my gel plate to do monoprints.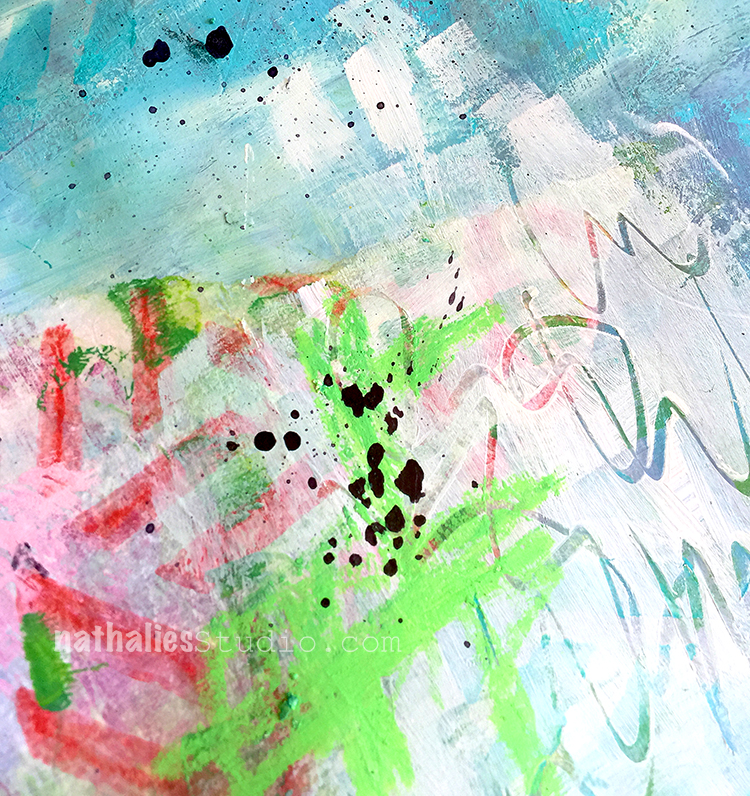 To tie the deli paper a bit more together with the background I painted partly over it and the background and then scratched some marks into the wet paint. I like the grungy feel of this.
Here are some of the supplies that I used besides various acrylic paints and inks: