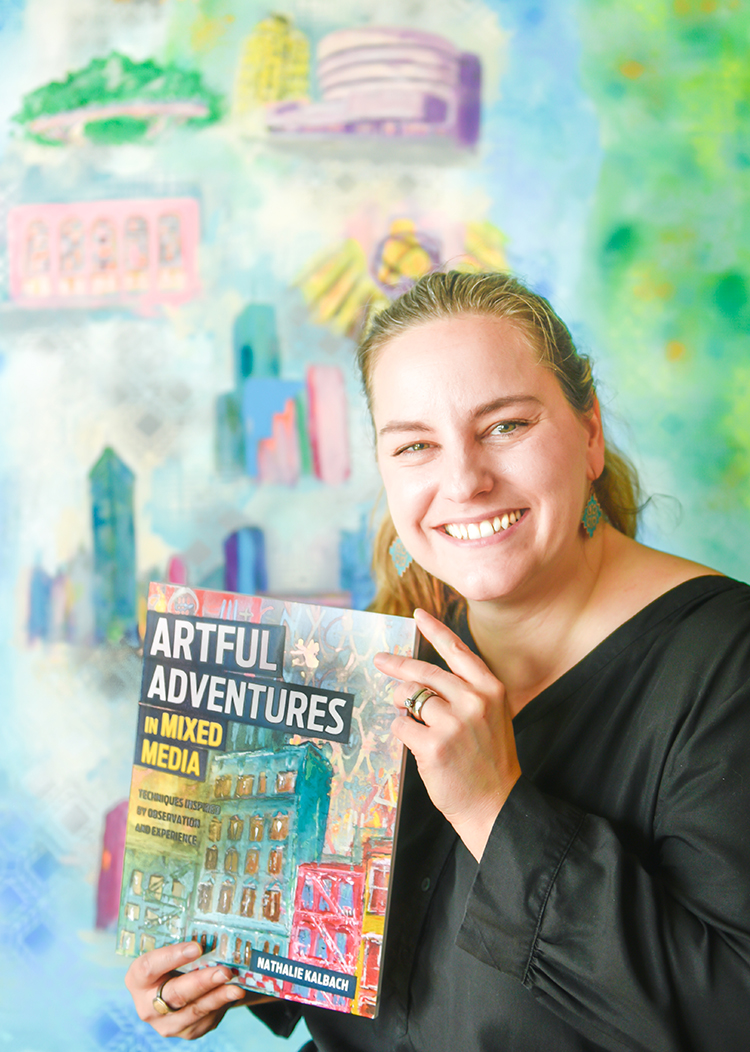 My book Artful Adventures in Mixed Media is now officially out and being sent out all over the world. PINCH Me! It is so much fun to see it arrive at different locations and it makes me just giddy to see all those photos. If you ordered a copy- tag me on instagram so I can see it :)))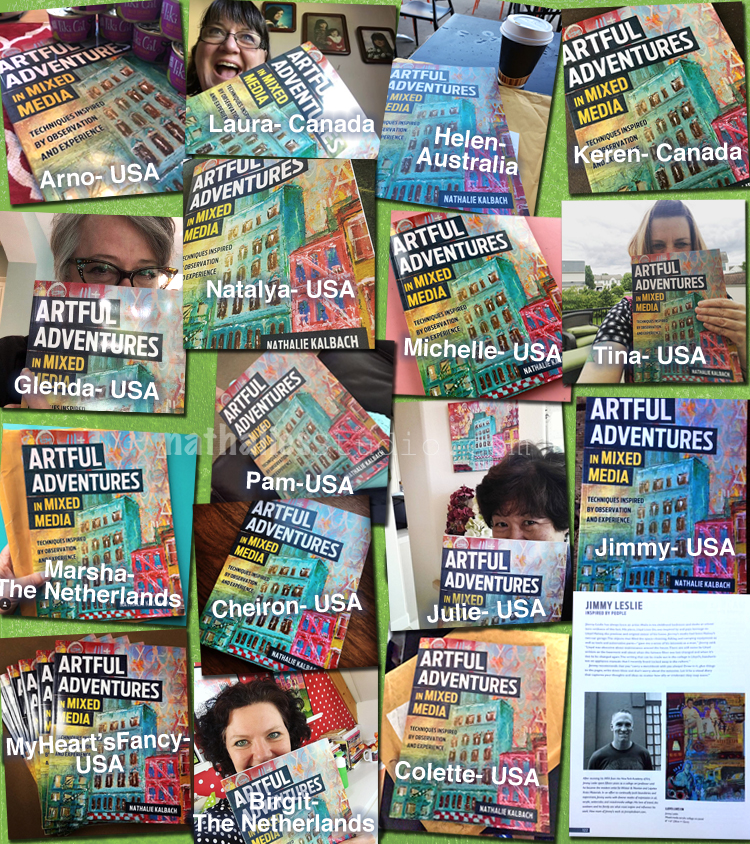 To celebrate the official release day today I am giving away two copies of my book: one here on the Blog and one during a Facebook Live Event today- check it out: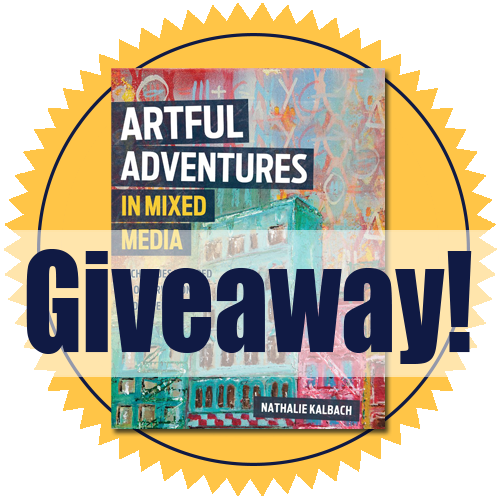 THIS GIVEAWAY IS Now CLOSED – Edited June 12th, 2017
Blog Giveaway: I will give away one signed copy of my book to a randomly drawn person, just leave a comment on this blog post below and let me know why you think this would be just the right book for YOU :) You can do so until June 8th, midnight EST.
The Winner of a signed copy of my book Artful Adventures in Mixed Media is :

Congratulations Julie, I sent you an email- Nat

I will also give away a signed copy of my book during my Facebook Live Kaffeeklatsch this afternoon, June 8th, 2017 at 4pm. – check it out on my FB page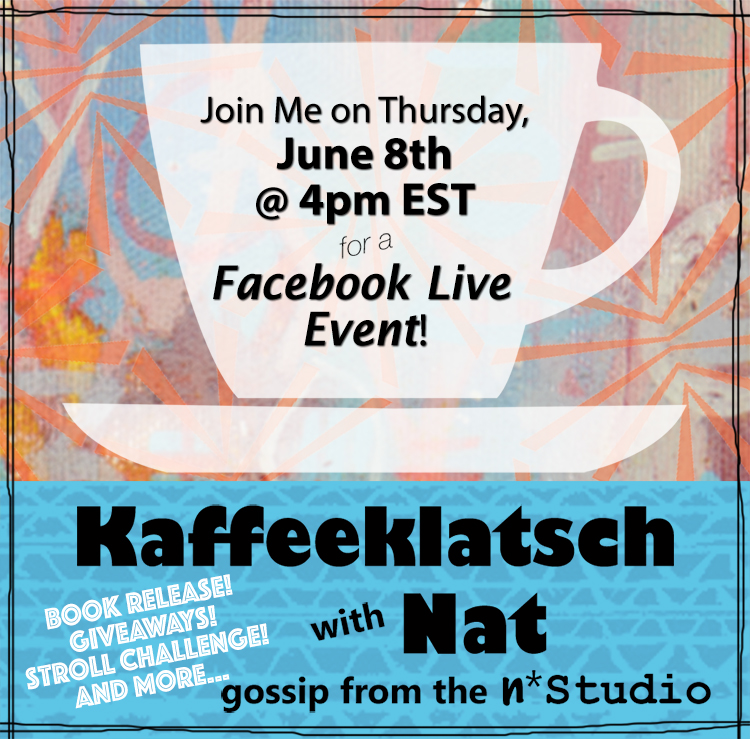 Thank you for all your support and for celebrating with me! You are amazing!!! My heart is full today – lots of Love