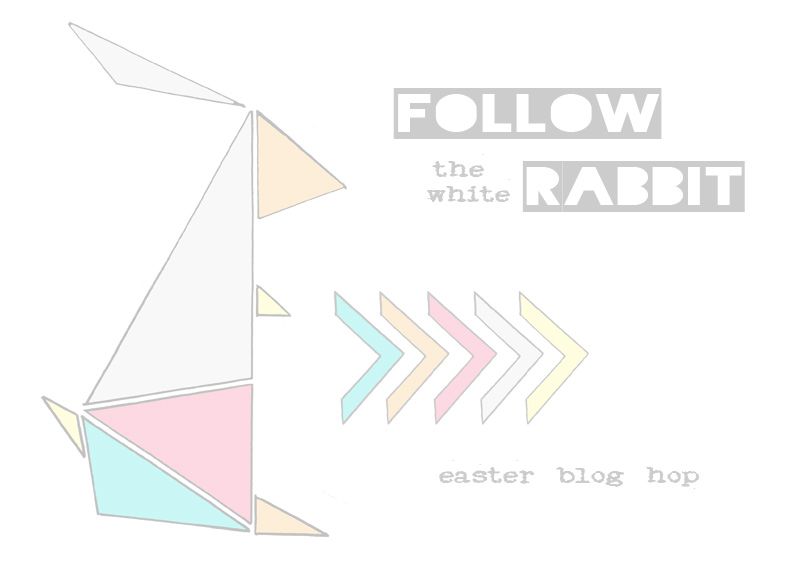 Happy Easter and welcome to the Easter blog hop! Today is the day when we tumble-down the rabbit's hole and hop after the White Rabbit. The rabbit hops from blog to blog, from country to country all around the cyber scrapbooking world!
Although the countries and styles vary and designers participating had a free choice what to create for the hop, the pieces of art have all something in common. If you're familiar with Alice in Wonderland, you might remember that the White Rabbit, which Alice followed and found the Wonderland, had a pocket watch. So in this hop the common theme is the time piece. You can find an interpretation or a way to incorporate a clock in every creation! Inspiring, right?
So please hop along and remember to leave a comment at every stage! That way you ensure as many tickets for the raffle as possible. You'll have just a week to participate (to April 8th at noon GMT) for the giveaway put together from donations from 7 Dots Studio, BadgesFolie, Garn&Mehr, Stromsvigt and Wycinanka.
So enjoy the hop and find the inspiring Wonderland of scrapbooking!
So here is my take on the Follow The White Rabbit Easter Hop – I was inspired by the cute logo so I had to use this for my easter cards :)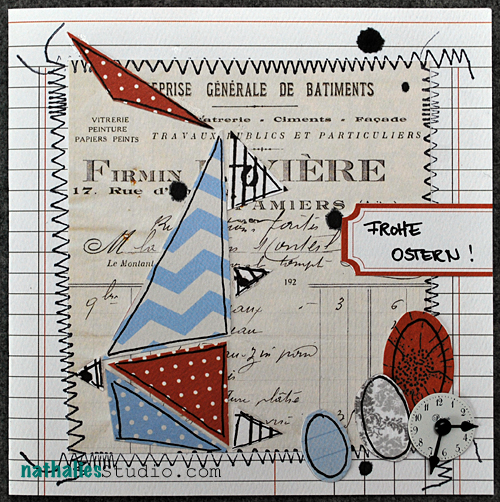 Supplies: Theresa Collins Stationary Noted Paper Collection, Autumn Leaves Stamps, Prima Marketing Clock, Liquitex Acrylic Ink, Scrapbook Adhesives by 3L E-Z Squares, Ranger Archival Ink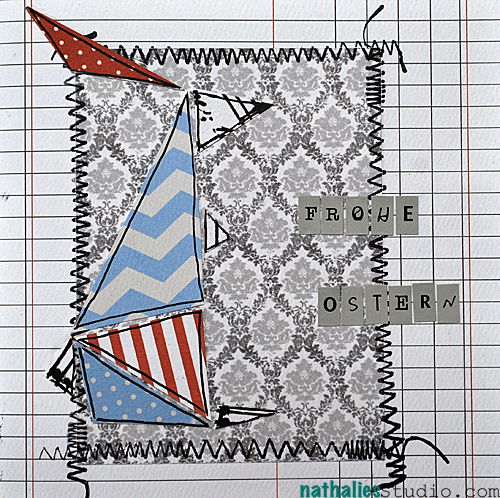 So now follow the other links and comment in order to be able to win one of the awesome prices :)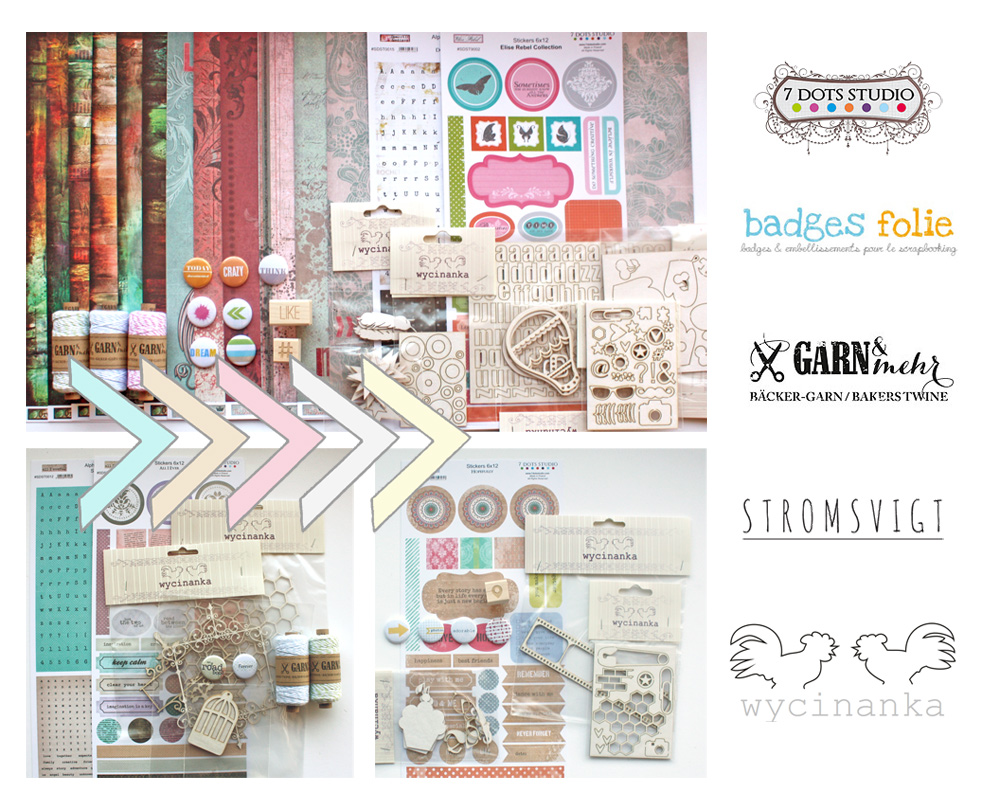 Here are the hop stops:
Happy Easter for those of you who celebrate Easter and a wonderful day for all of you!
hugs
nat