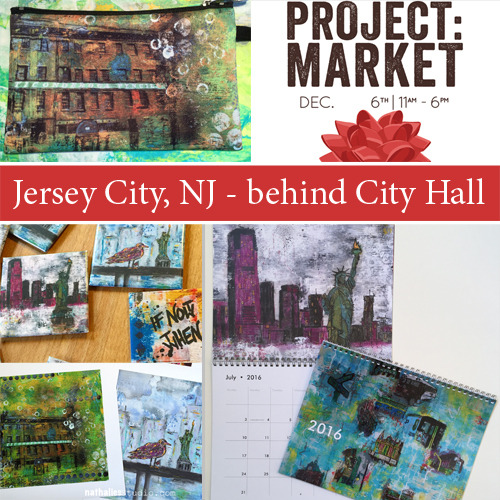 THE JERSEY CITY PROJECT celebrates its second anniversary with Project: MARKET on December 5th & 6th, 2015. I am super excited that I will be there with some of my original artwork but also my artwork as giclee prints, 2016 calendars, purses, and fridge magnets.
The heated outdoor market is located in the Historic Downtown section of Jersey City, NJ and will act as a kick-off to the holiday shopping season highlighting local, celebrating seasonal, and encouraging economic growth amongst small businesses. Melding an old-world bazaar aesthetic with elements from popular culture, the market is not unlike the downtown area where it's located – a burgeoning neighborhood rich with history and ripe with new development.
If you are in the area – come on by and visit us – behind the City Hall just a 5 mins walk from the Grove Street Path Station! I would love to see you!