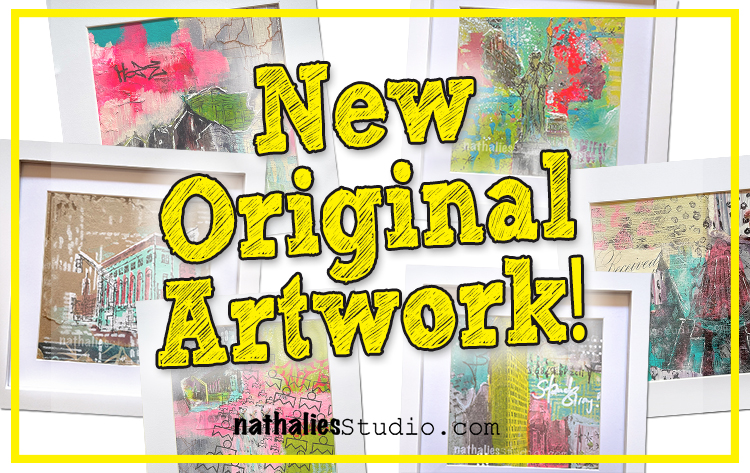 I've got some new original artwork for sale in my online shop this week – check them out here!
This is a group of collage pieces that I created using collage papers, some of my favorite stamps, acrylic paint, and other mixed media materials that were on hand at the time. I was thinking about layering and making different elements work together when I created these.
Each piece is matted and framed in white and can be hung on the wall or displayed on a tabletop. I'm selling them for $55 each so a nice little deal for these if you are looking for some original artwork for your home, gifts, etc.
Here is a peek at Hope and Lady Liberty
And here is Powerhouse and Message Received
Finally we have Stay Strong and We The People
I love when I get myself a little organized and have some artwork that I can share with you. Sometimes in the chaos of creating, running a website, and juggling all the other stuff that comes with being a working artist, this is hard to pull off. But when it does, you always surprise me with your enthusiasm and excitement, and that really makes me happy :)
So check them out here in my shop while they are in stock, and I hope to be sending one of these out to you soon!