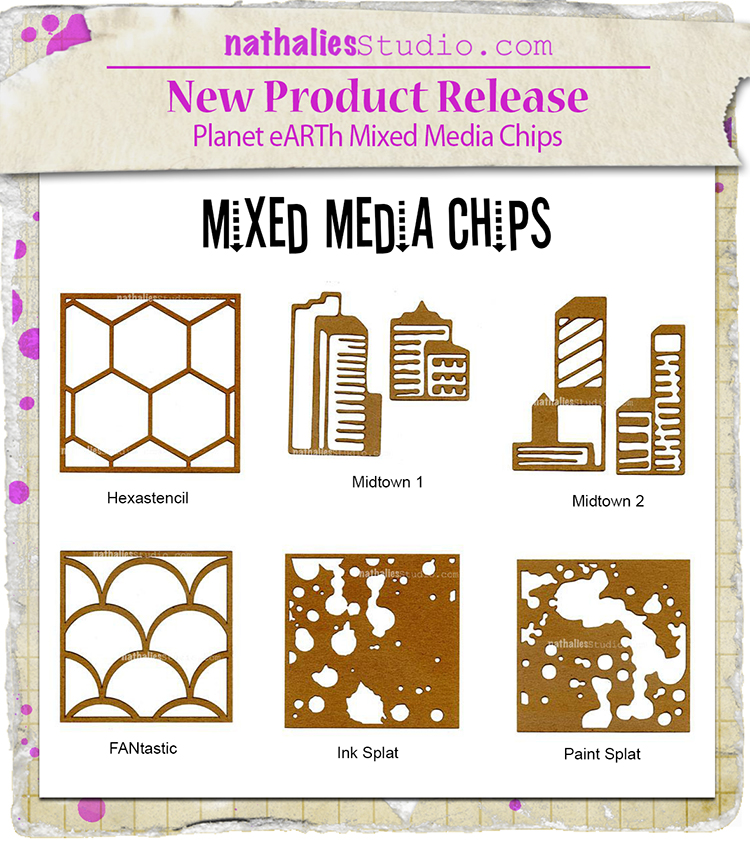 I'm excited today to announce a new product featuring my designs: Planet eARTh Mixed Media Chips by the folks at RubberMoon! The chipboard pieces can be used to stencil or collage, they are made out of recycled material, and they are a fun addition to my other products.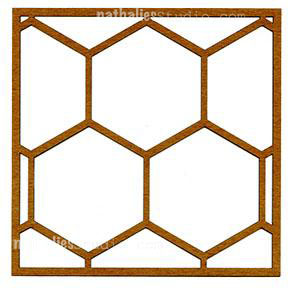 This one is called Hexastencil and it is the perfect size to work with my Hex Set Large rubber stamp set as you can see here: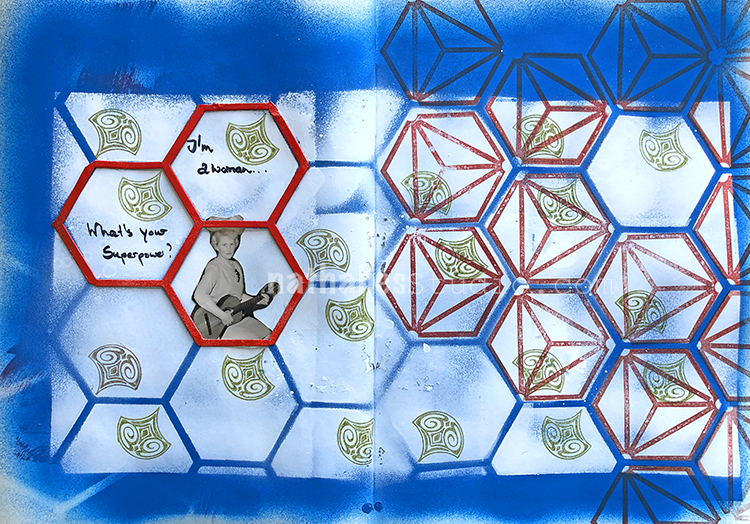 I stenciled with the Mixed Media Chip, then stamped inside the design, and then added a bit of the chip to the page. You get 2 Mixed Media Chips in each package, so there is some flexibility with how you can use them.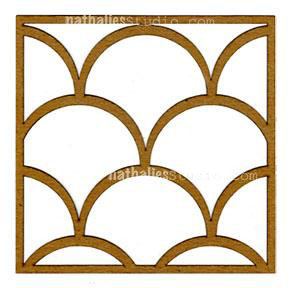 This is the FANtastic chip – designed to work with the FANtastic Large rubber stamp set.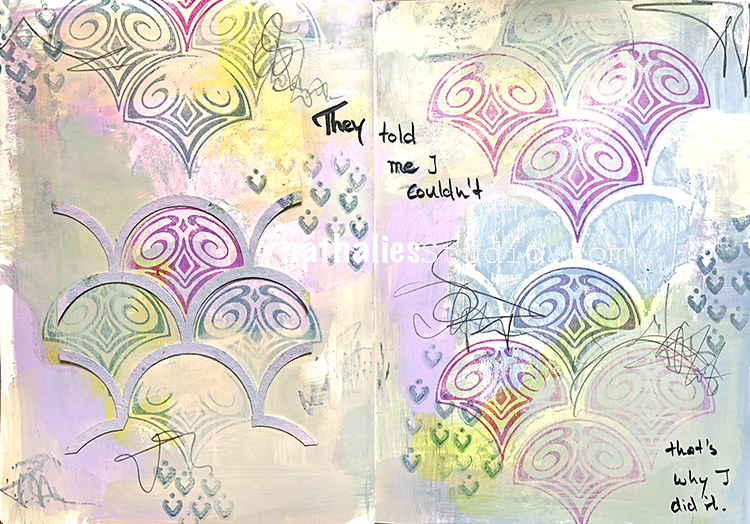 Here again I used the chip as a stencil, then stamped in with the Fantastic Large stamps, and then collaged a bit of the chip in there. After you use the chip a few times as a stencil, it can have some nice color to it that makes it perfect to glue in there.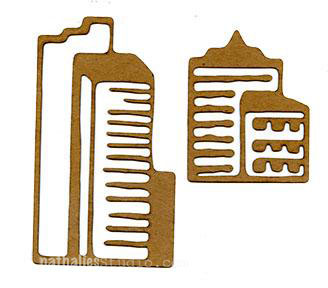 Here is Midtown 1 chip for some funky abstract city buildings…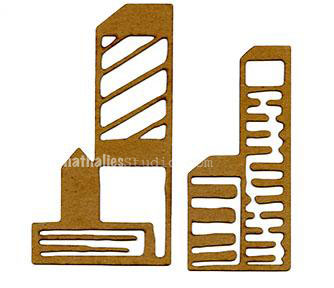 And Midtown 2 for a couple more buildings. I love these for collage: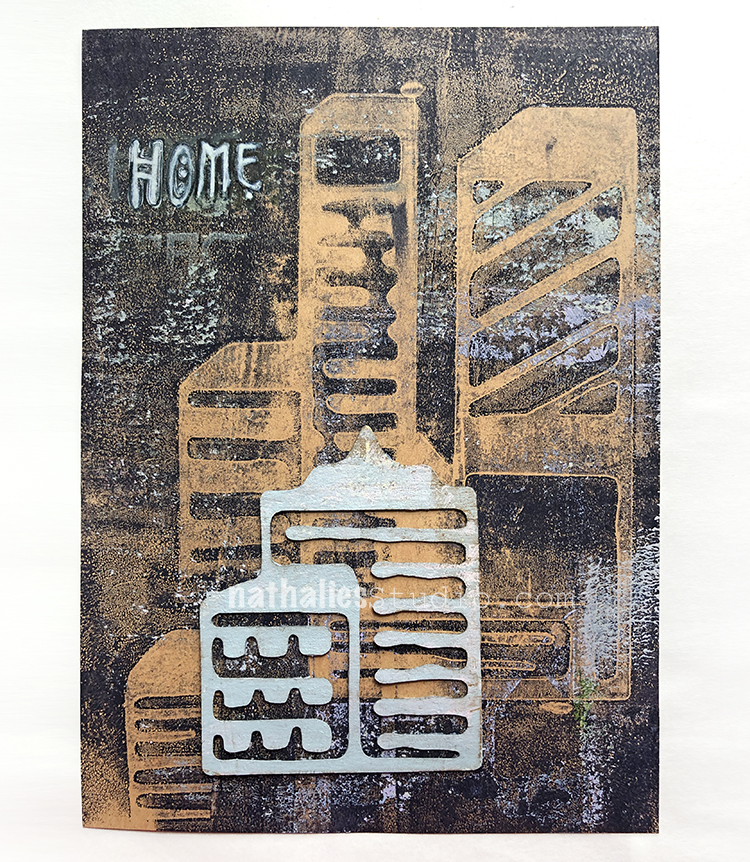 I made some cards with the Midtown chips.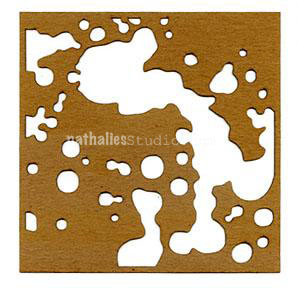 Here is the Paint Splat design – great for adding a little haphazard grunge.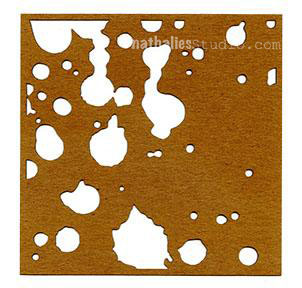 And the Ink Splat because it is way more fun to have a couple like this :)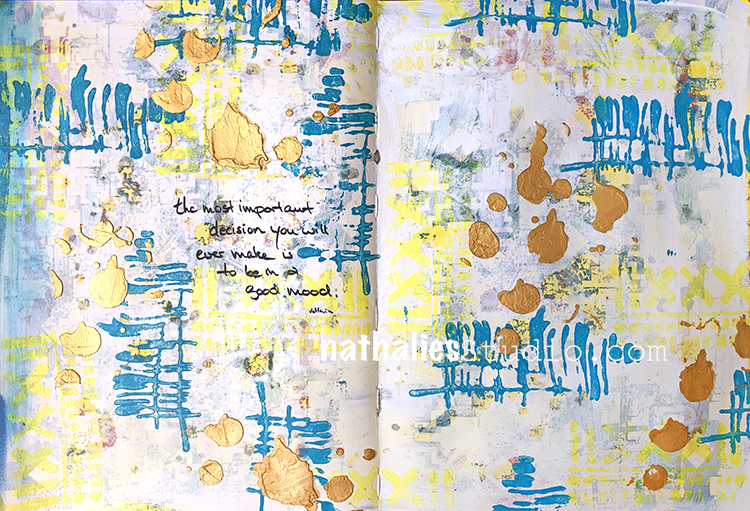 I used the Ink Splat chip here with golden gesso applied nice and thick with a palette knife. So juicy!
You can check out all the new Mixed Media Chip patterns in my shop and I hope you share with me how you like to use them!