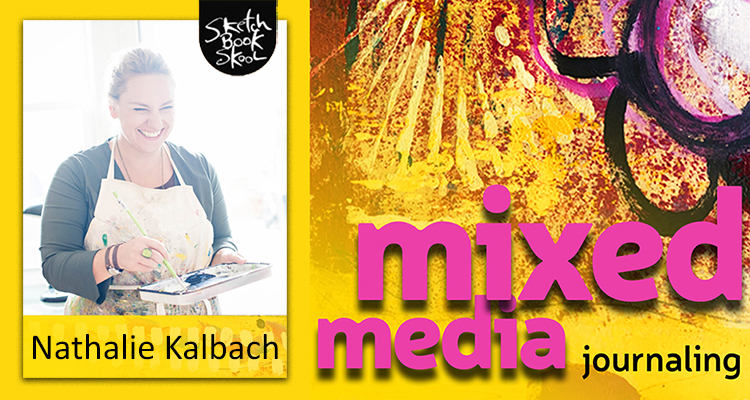 I'm so excited to tell you that I will be teaching with Sketchbook Skool for their new online workshop Mixed Media Journaling! I will be joining 3 other amazing teachers – Mary Beth Shaw, Seth Apter, and Kecia Deveney for this 4 week course that begins on November 11th. Check out the gorgeous promo video and sign up HERE today!
For those of you who know Sketchbook Skool, you know it is THE place to learn about the art of drawing and sketching. This new course focuses on creating from a mixed media slant, and wow it is really nicely done – they know how to film and produce top quality videos and this is no exception. It also includes an emphasis on community, so in addition to learning, you will enjoy interacting as well.
Come join us for this online course with a focus on mixed media and enjoy learning from teachers who are both fun and inspiring. Sign up HERE.