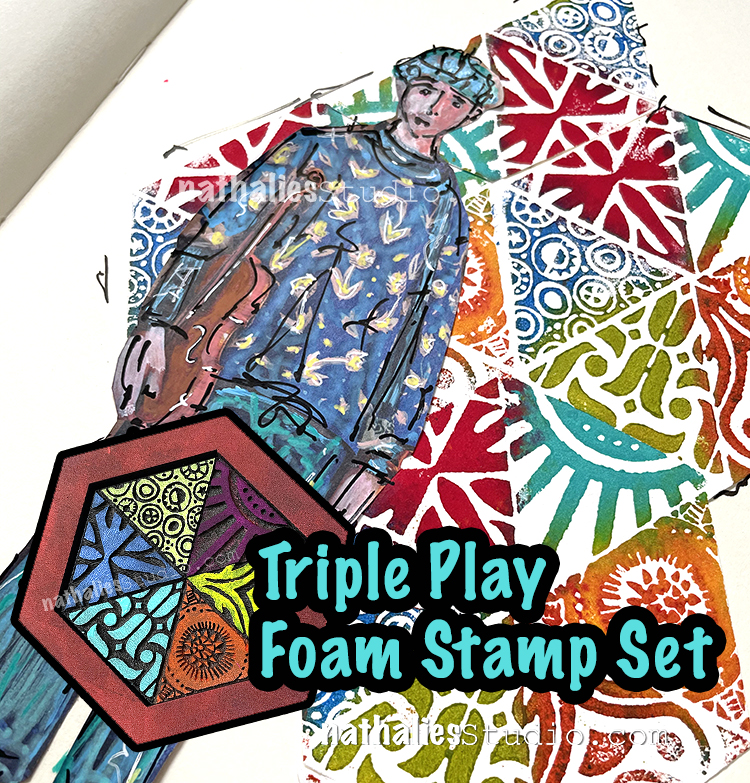 The Triple Play foam stamp set was designed by myself, Marsha Valk and Birgit Koopsen – three artists coming together to make a 7 piece stamp set. Yup – 7 different stamps make up this nifty set. Originally we designed it to go with our Beyond the Paper online workshop (all about working on mixed media surfaces other than paper) but it turns out this set looks pretty fab on paper too.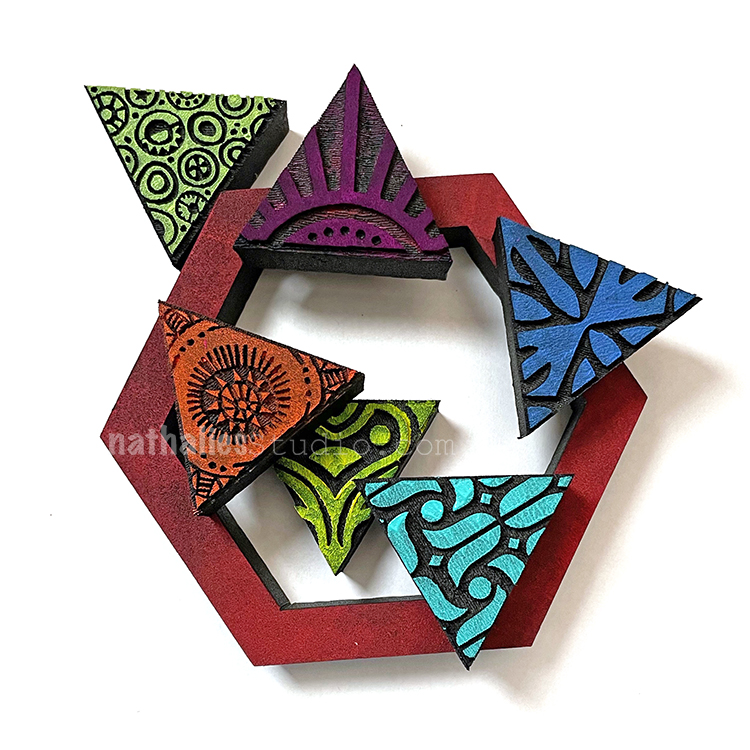 We each designed two of the six different triangle stamps and then included the hex stamp too. I bet you can pick out my two designs but I'll let you guess on the others ;)
As someone who loves playing with patterns, I reach for this set all the time. The triangles work together in so many ways and whether you stick with just one design or begin combining several, it's a great way to build a background.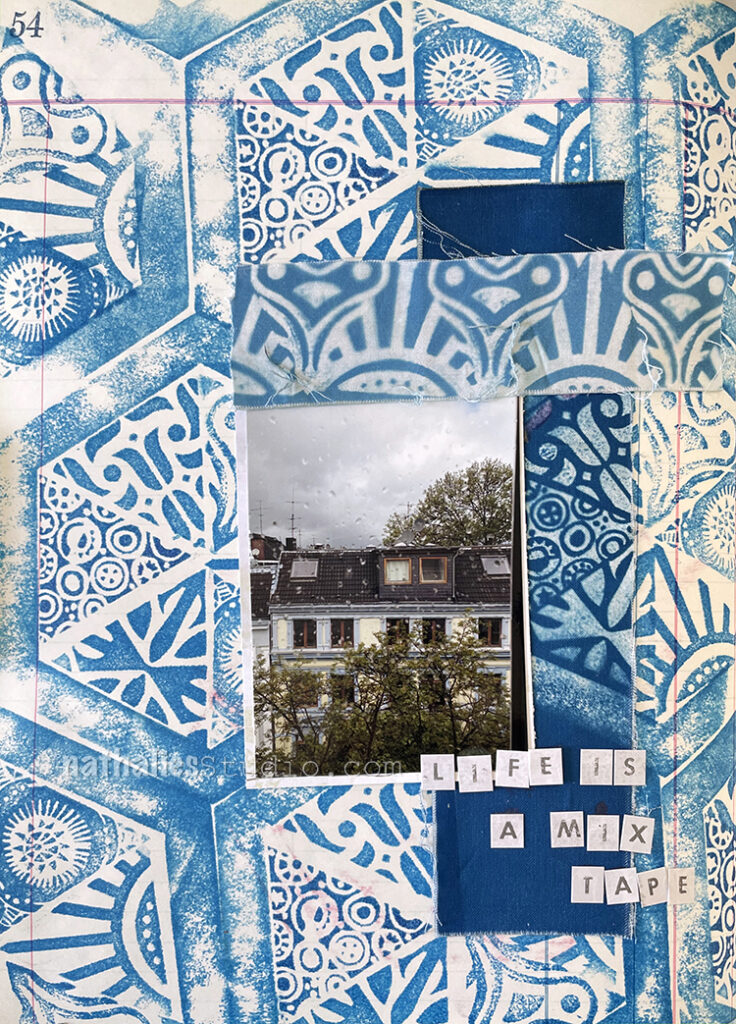 They almost make a kaleidoscope like effect and when you start stamping and rotating and stamping some more, cool things begin to happen with those shapes.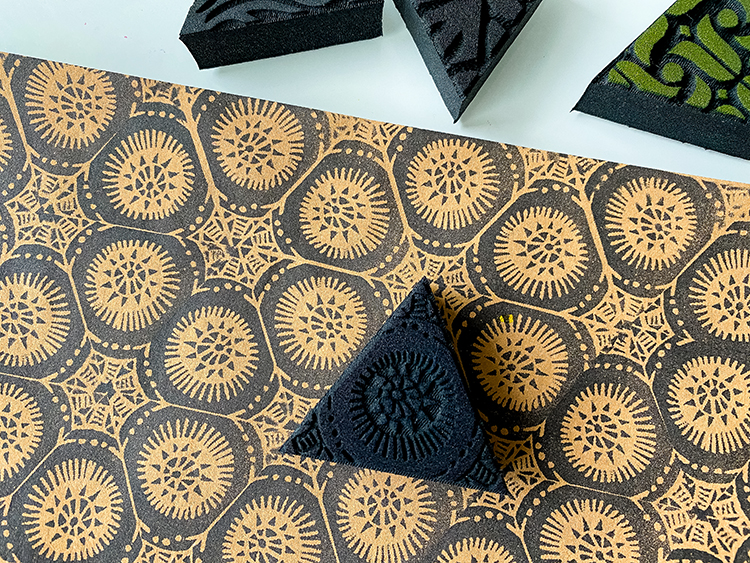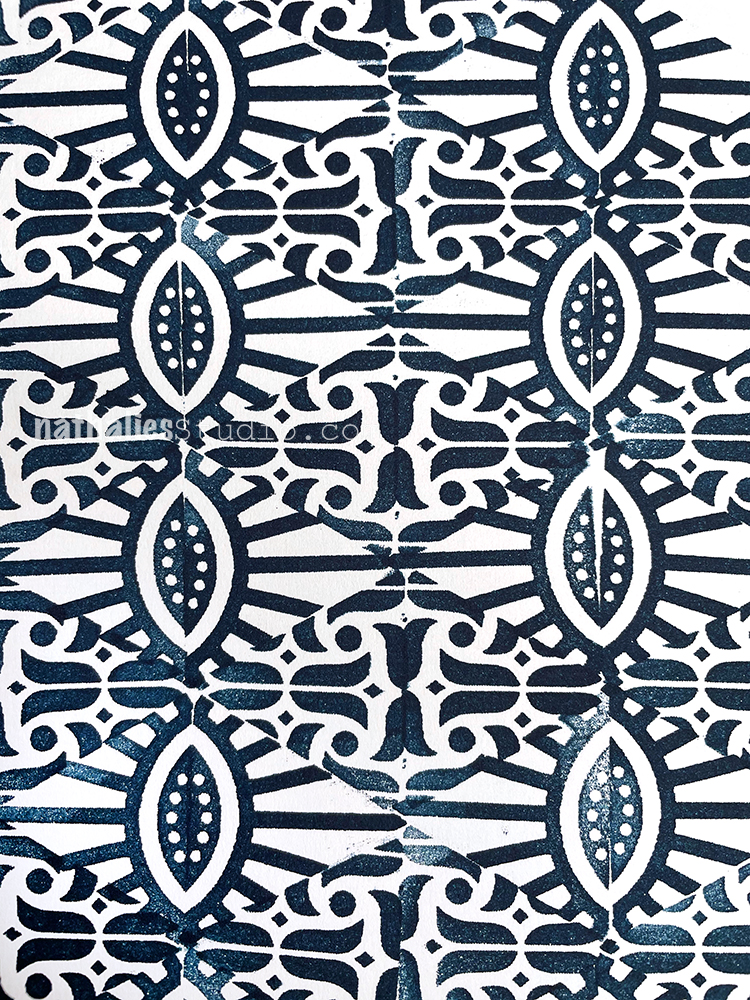 The triangle shape can disappear and the pattern becomes whole in the background, something new.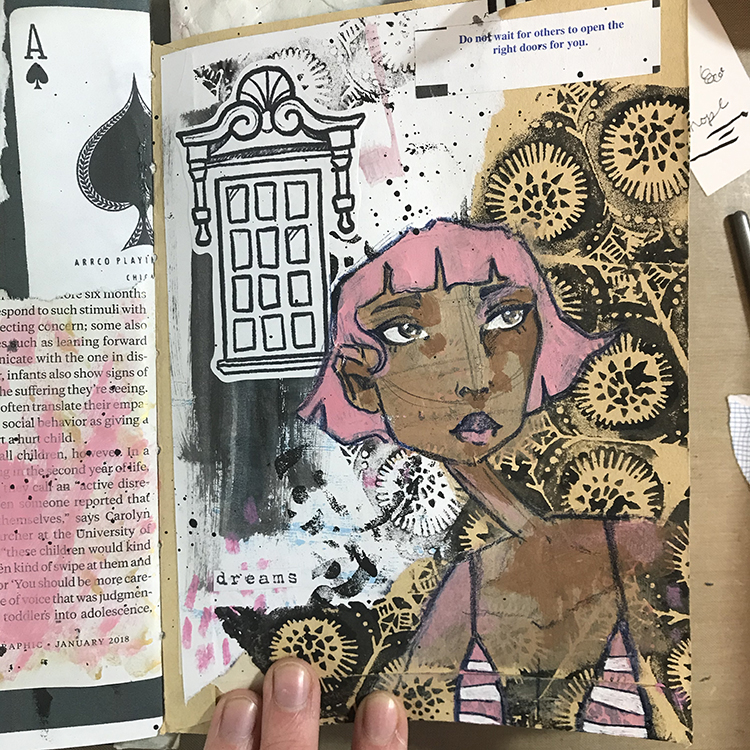 The geometry of Triple Play creates the versatility. And we kinda knew that going into the creation of it.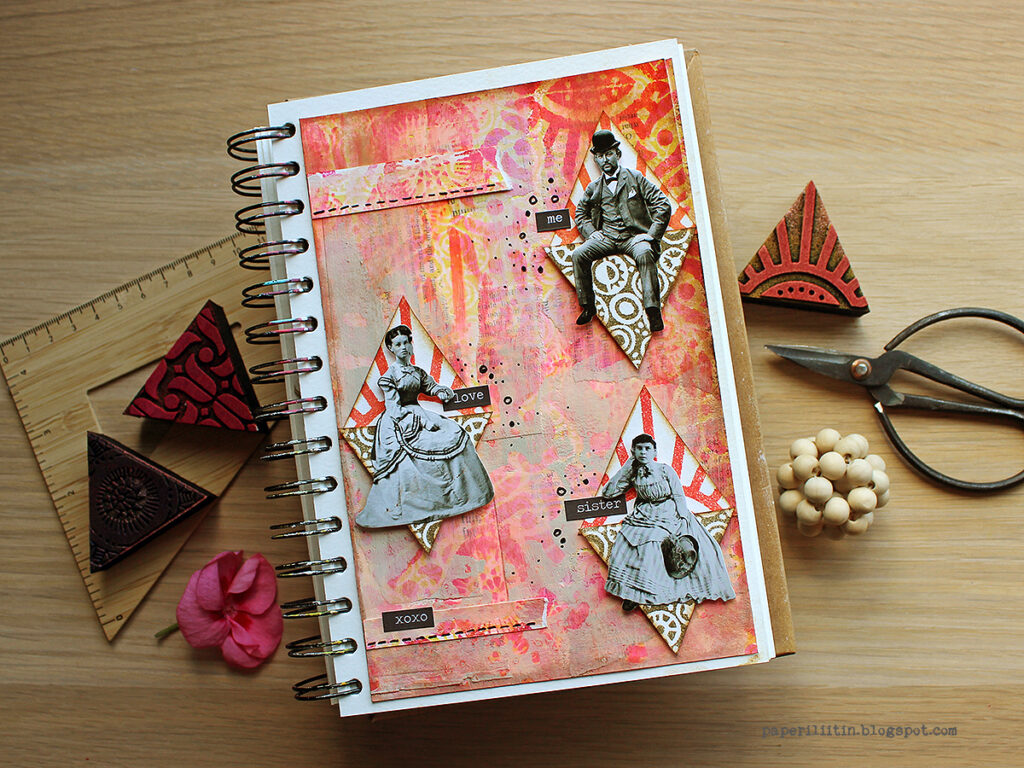 We also knew that we wanted a very adaptable and useful set. Each of us was to use it in our lessons in the Beyond the Paper workshop, so it had to be interesting enough to show it in action in a lot of different ways.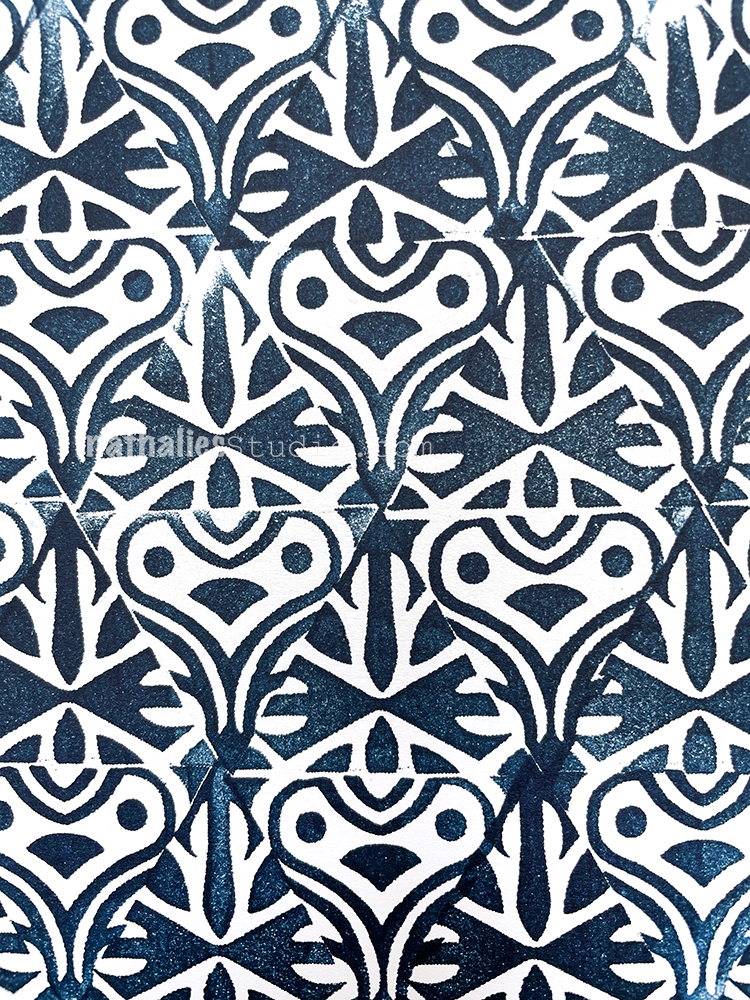 Once we started playing, it totally exceeded our expectation though – when you start playing with those patterns it is almost addicting LOL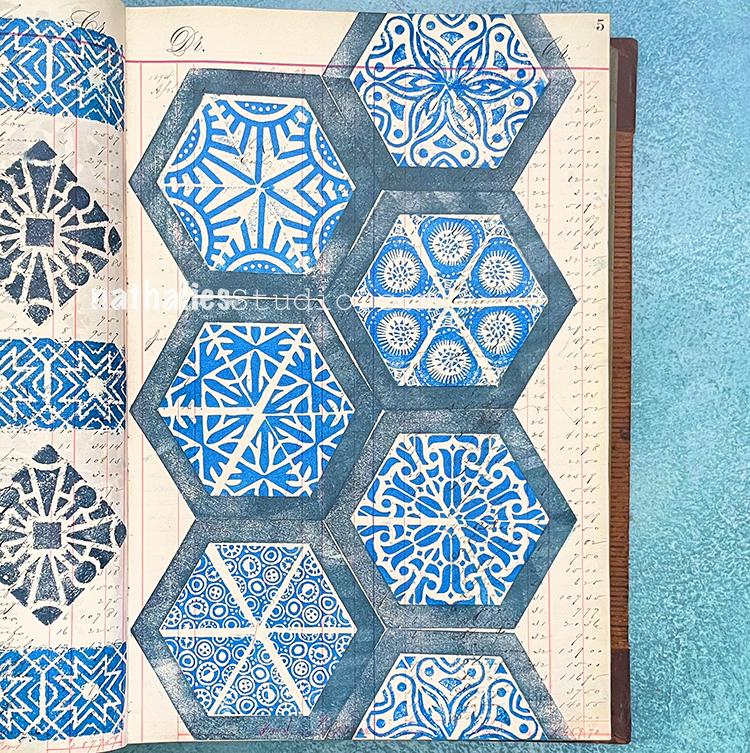 We realized that the Triple Play set could be very bold or also used in very sensitive and beautiful ways.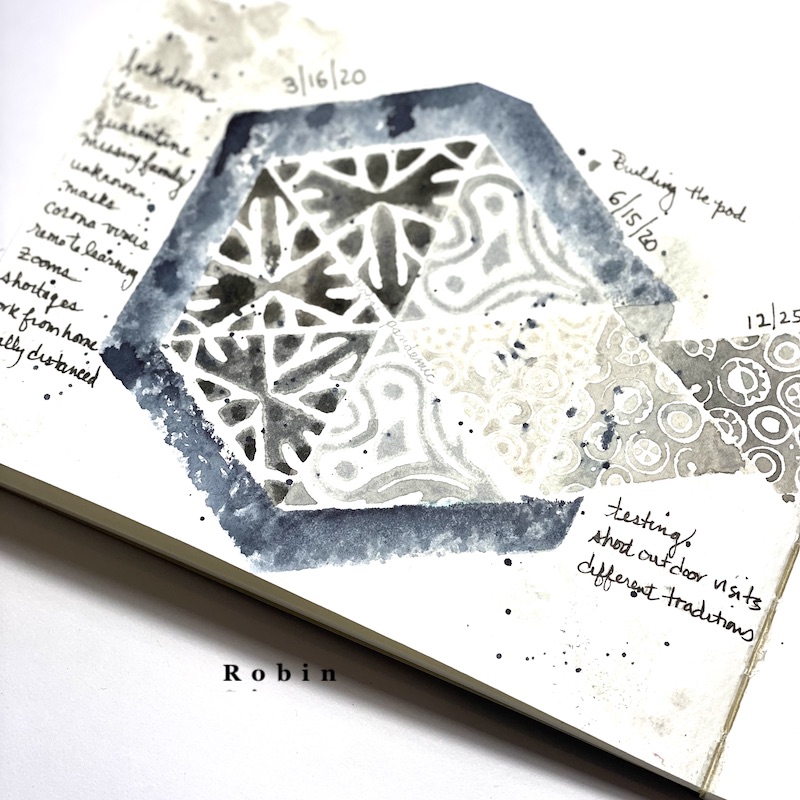 It all depends on what mood you are going for in your piece. But in the end, you will have a lot of fun creating with them no matter what you do. Here is a link to learn more. Enjoy!