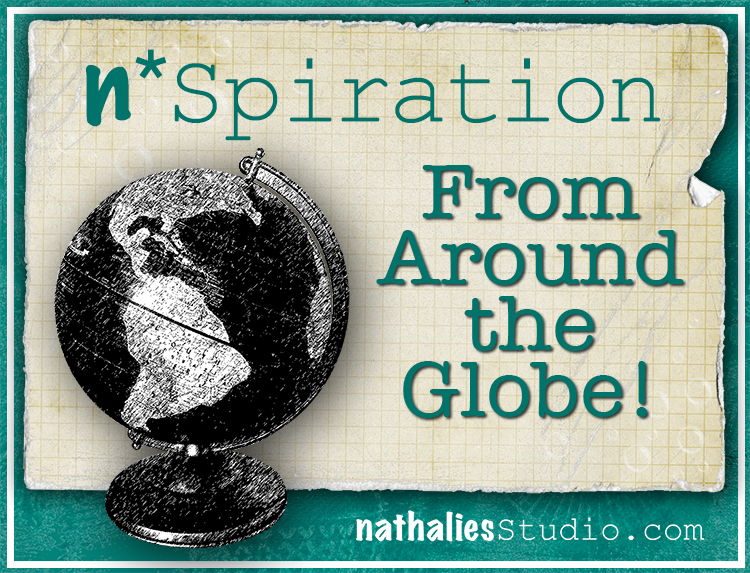 This Tuesday we're taking a break from our Creative Squad (they will be back next week with a new theme to play with!) to bring you fun projects from some of you :) I am always excited to see how you use my products in your own projects and even more excited to share some of the beautiful and creative examples of these with you today. Enjoy this inspiration from around the globe – well actually this batch is all from the US so my friends in Europe, Asia, Australia and beyond, send me yours too!
---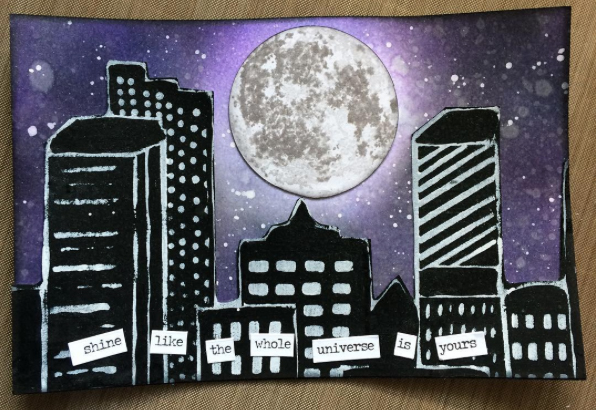 First we have a lovely little card from Deborah Pettit in the US using my Urban Scribble stamp set to create this beautiful night skyline.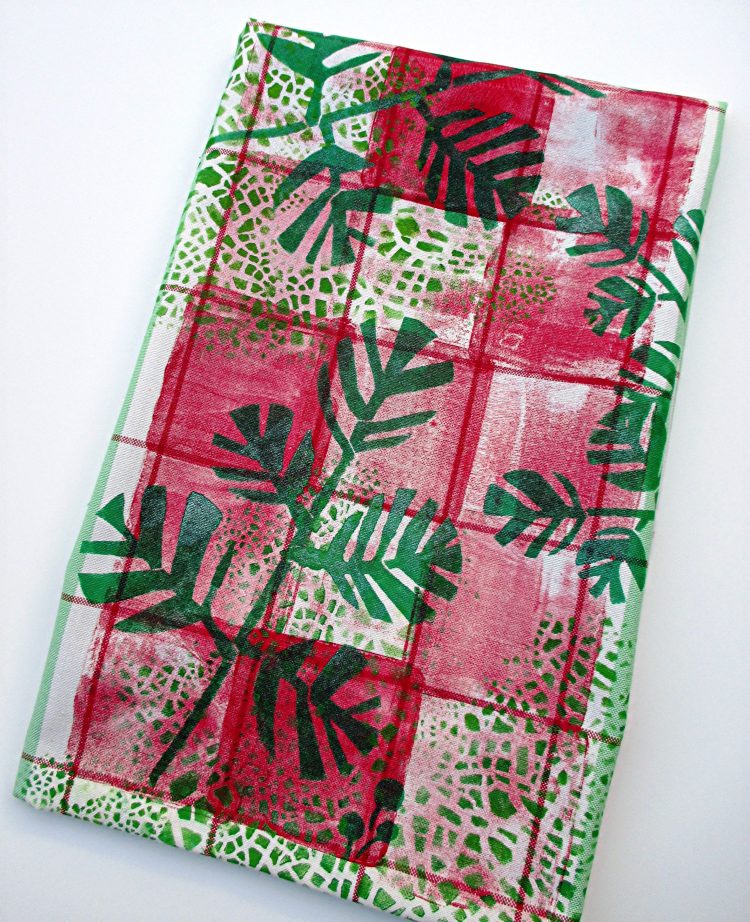 From Judi Kauffman in Washington DC we have a stenciled kitchen towel using my Crackle stencil.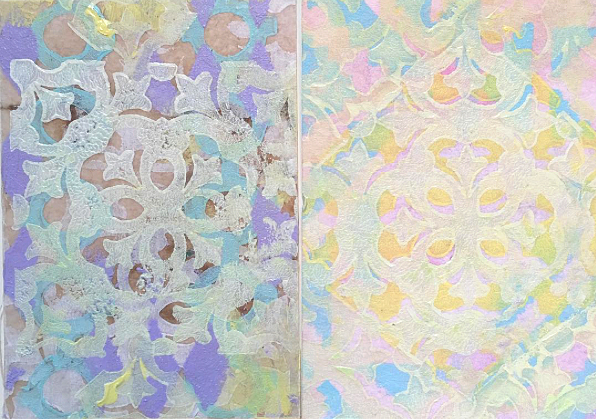 Here are a couple beautiful ATC from Linda Edkins Wyatt in NYC, using my Mini Versailles Positive Negative foam stamps.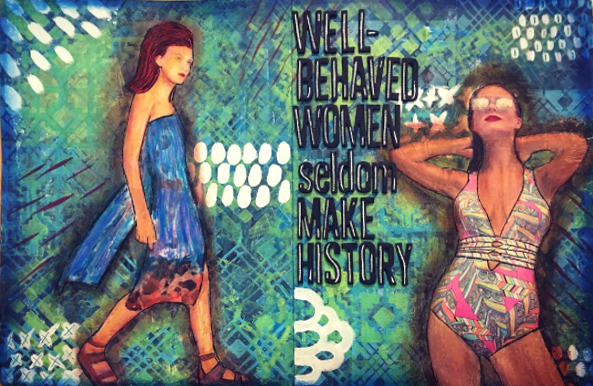 Here is an art journal spread from Tracie Salamay in the US that uses my Chicago, Mini Chicago, and Santa Fe ArtFoamies stamps.

Here we have a cool video from Sherry Canino in New York using my Art Deco Wallpaper stencil.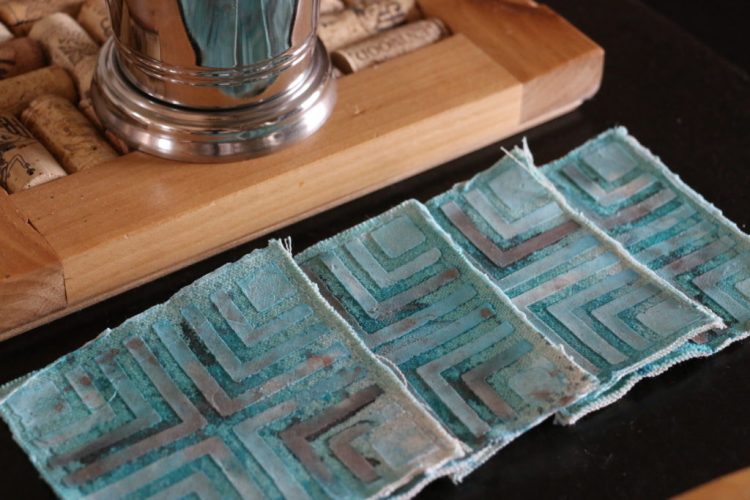 Finally we have some awesome coasters from The Creative Studio at Canvas Corp Brands in Arizona that uses my Manhattan stencil with some fluffy modeling paste.
---
Join us again next Tuesday for another great project from one of our Creative Squad members!  They will be working with a new theme for September.  And in the meantime, share with me what you've been working on with my stamps and stencils.  I would love to feature your project in an upcoming post!