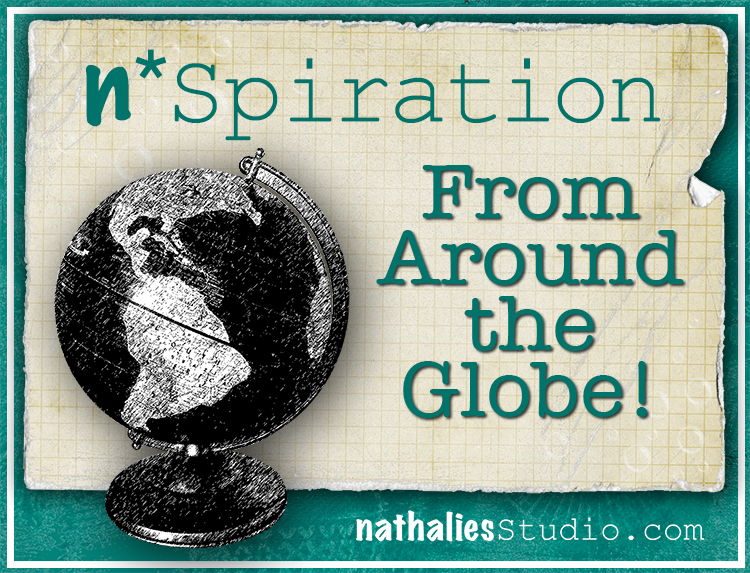 Hello my friends! Today we have some projects from around the globe to inspire you. It's always fun to see how you're using my stamps and stencils and I am so happy to share some examples today. So let me know if you're doing something cool with my products, and you might see yours on the next Inspiration from Around the Globe!
---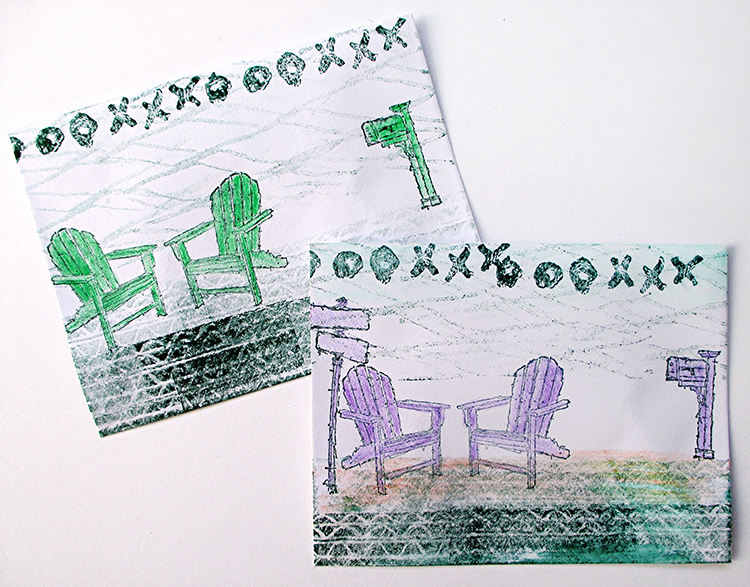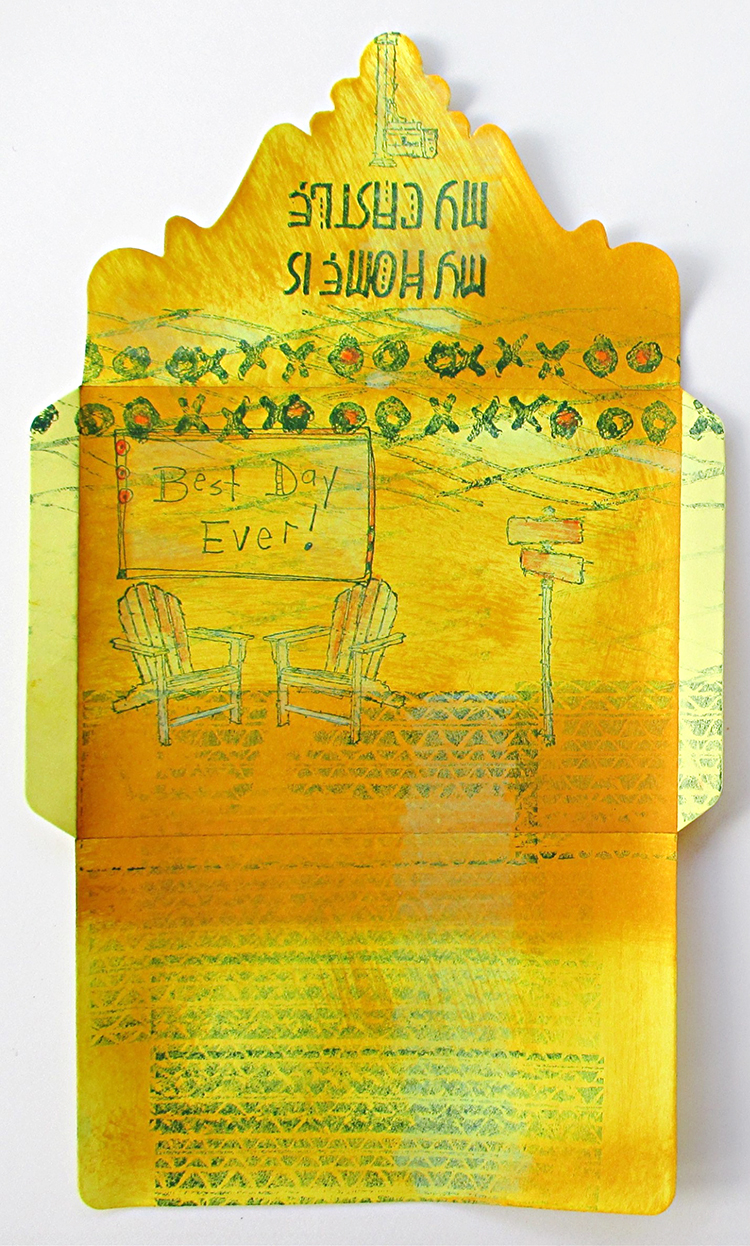 First we have a few "stroll-velopes" by Judi Kauffman from Washington DC to share with you. I love the little scenes that Judi put together using my Adirondack Chairs, Snail Mail, and Street Sign stamps from my My Home is My Castle stamp set. She also used my Tread and Pie Top stamps and my Love Knots stamp.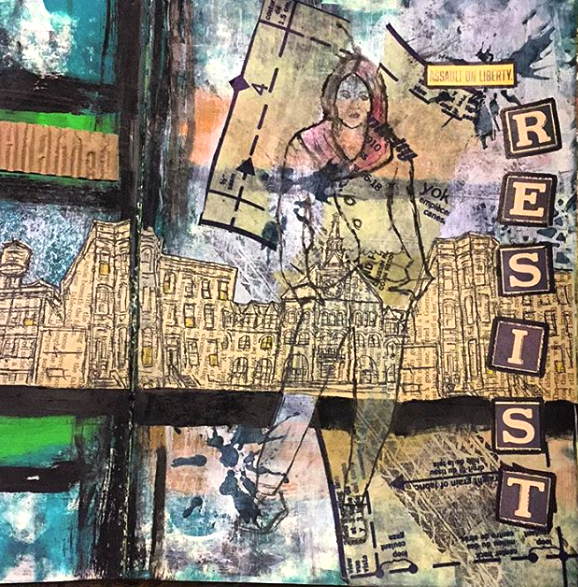 Here is Marlynn from Virginia with a powerful art journal spread. Love how she used my Brownstone, Warehouse, and Main Station stamps for that cityscape. And I see a bit of my Tread stamp in there too!
Here is Linda Edkins Wyatt from NYC and her gorgeous art journal spread using my Broadway foam stamp set. I just love it in purple!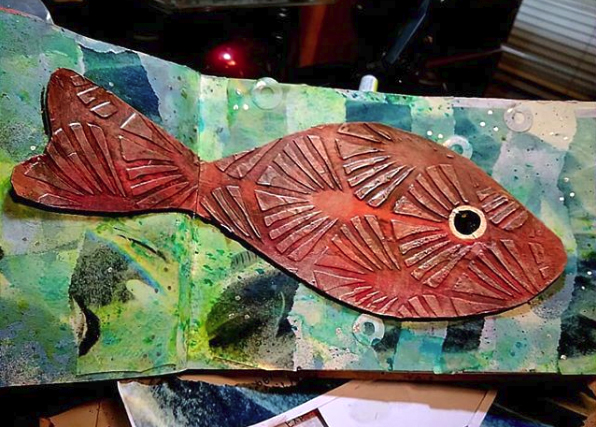 From Mary Thoma in Oklahoma, we've got this great little "catch" using my Art Deco Wallpaper stencil, and inspired by one of our Creative JumpStart lessons :)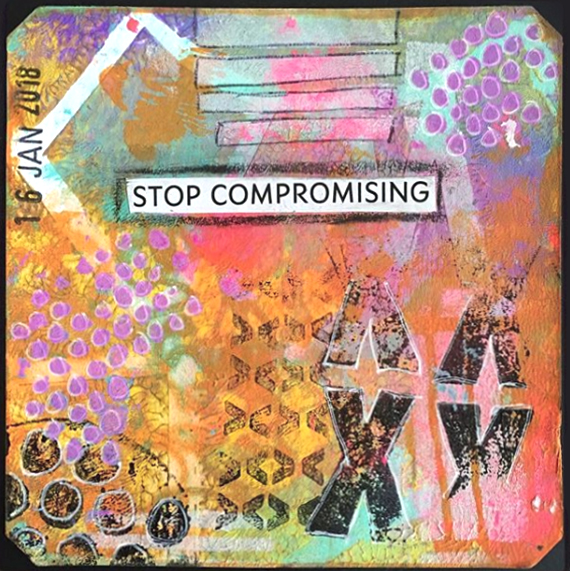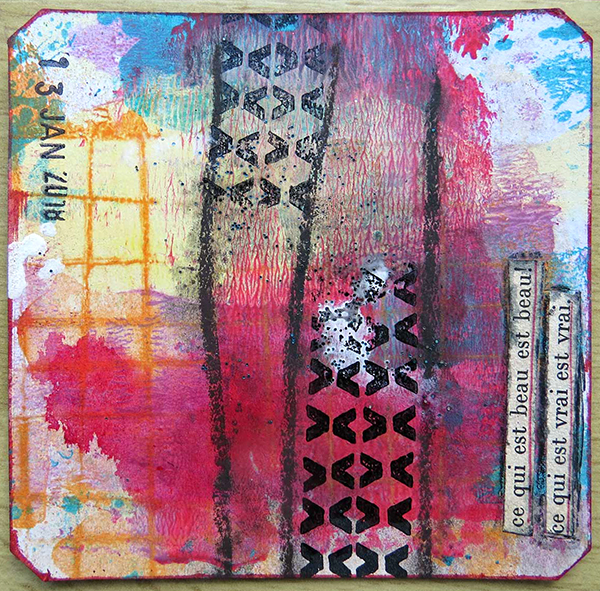 And finally we have two lovely art cards from Frieda Oxenham from Scotland. She is using my Marks stamp set in these – X marks the spot :)
---
Here are some of the stamps and stencils that they used:
As always, please let me know if you are using my products in your creations! I would love to include your work next time.