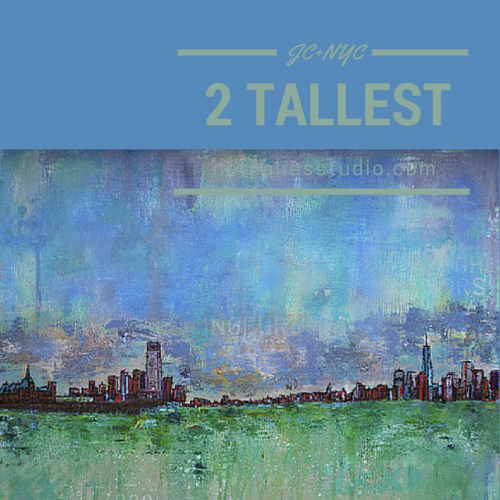 New Painting inspired by the view from the Statue of Liberty towards Jersey City and Manhattan.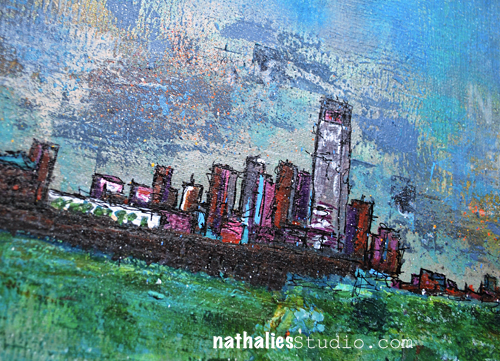 On the left there is Jersey City with the tallest building in New Jersey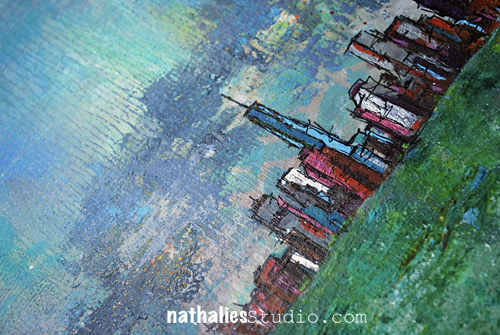 on the right Manhattan …with the tallest building there…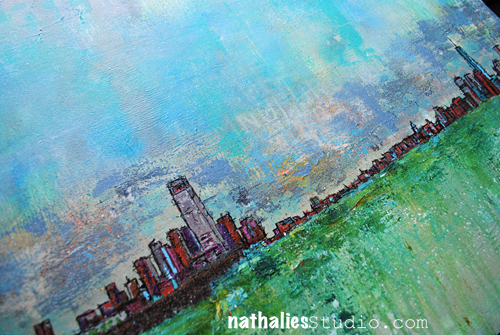 It is funny, when I was the first time in NYC in 2000 I took a ferry to the Statue of Liberty and Ellis Island and on the way back I took a huge amount of photos of the skyline of both cities (of course back then the skyline looked a bit different) and I really fell in love with this view, but if you would have told me then, that one day I would live right there …I would have told you, you are insane- LOL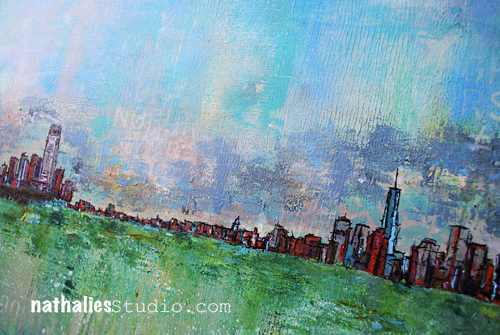 Here is a 15 second video of the canvas progressing
Progress of the Mixed Media Painting 2Tallest from Nathalie Kalbach on Vimeo.
I think it is fun to see the different stages, what do you think?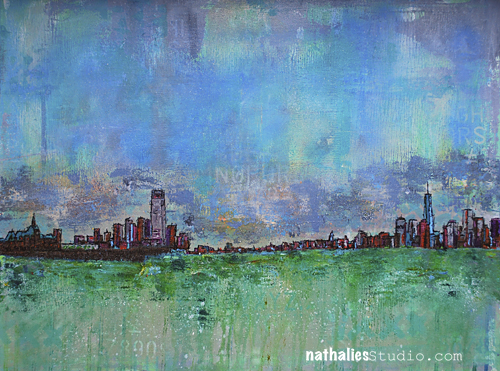 The size is 18×24 inches – here are the supplies and media I used:

Wishing you a wonderful weekend – I am off to Oklahoma this weekend to teach workshops at My Heart's Fancy – there are still a few spots for the friday and sunday class available – so maybe I see some of you there :) .