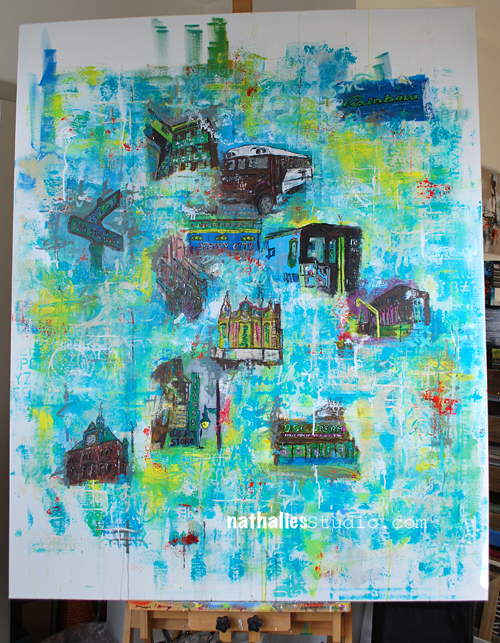 I finished my painting "99 Cent Dream" for the upcoming gentrification: The Changing Landscape of Jersey City Exhibition.
Opening is on January 10th, 2015 – 5pm-9pm at 313 Gallery, 313 Third Street, Jersey City
Based on recorded interviews about their thoughts regarding Jersey City/Gentrification with Jersey City people on the street, 12 artists including me, created new pieces of artwork. During the exhibition you can listen to the interviews while looking at the artwork. The Jersey Journal published an interesting article about the exhibition – you can read it here.
99
Cent
Dream
depicts different viewpoints of gentrification. It portraits the disconnection of neighborhoods, geographies and people in Jersey City. Using acrylic mediums, the painting embodies the many layers and dimensions of gentrification deep beneath the surface.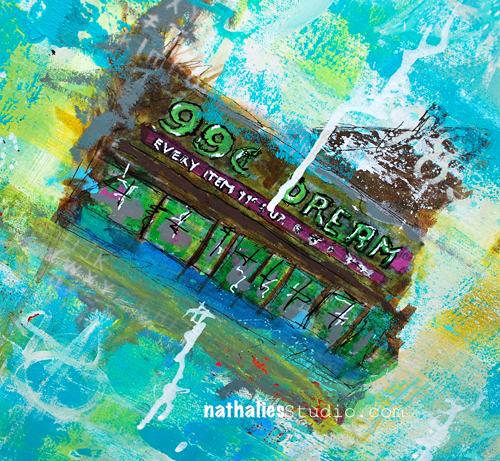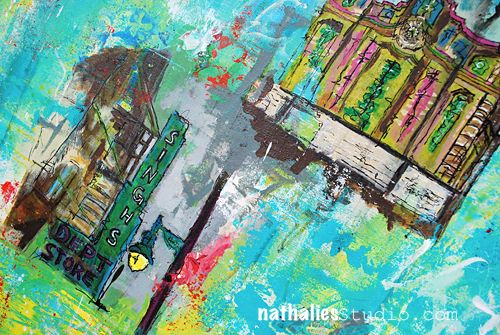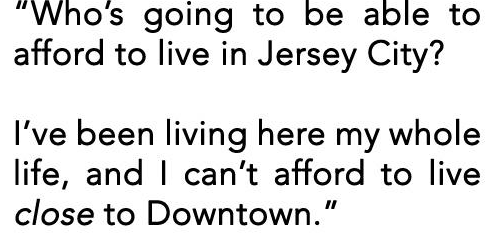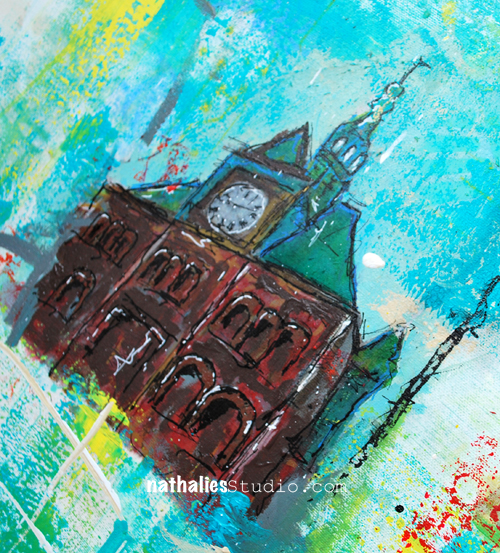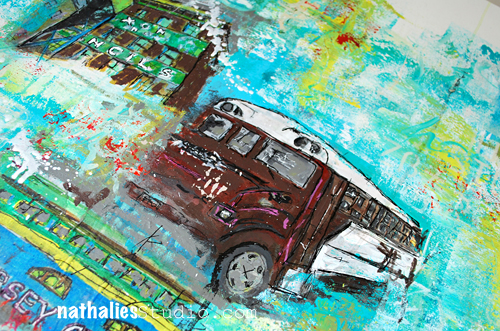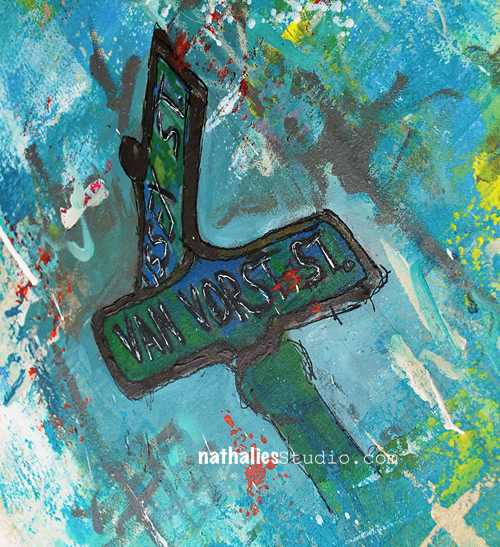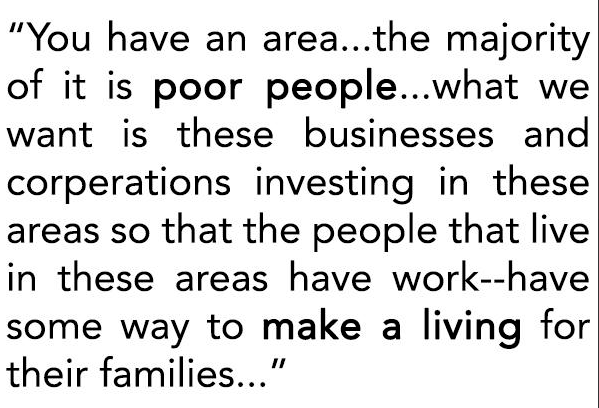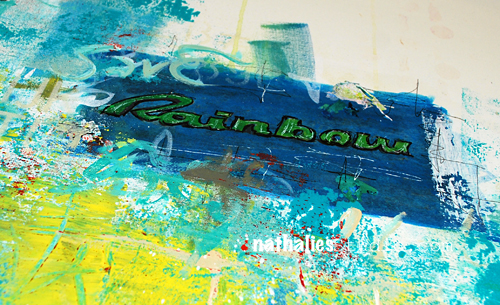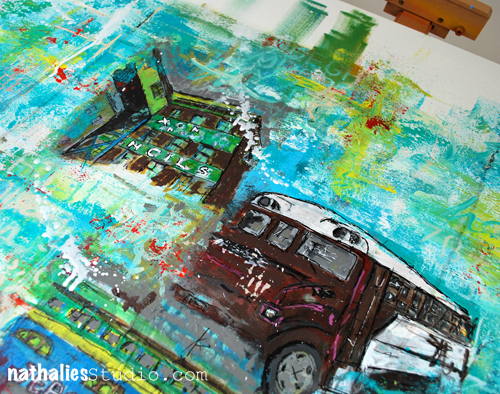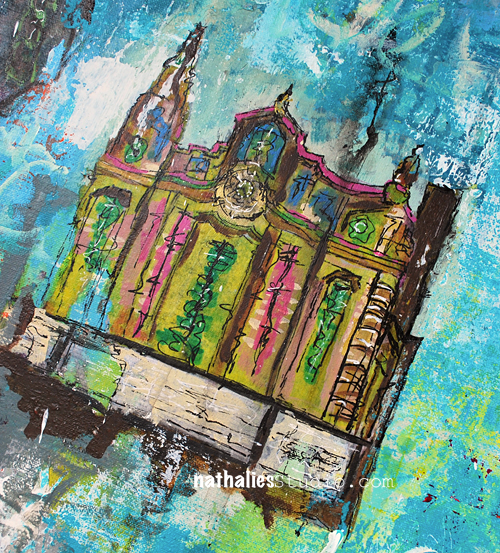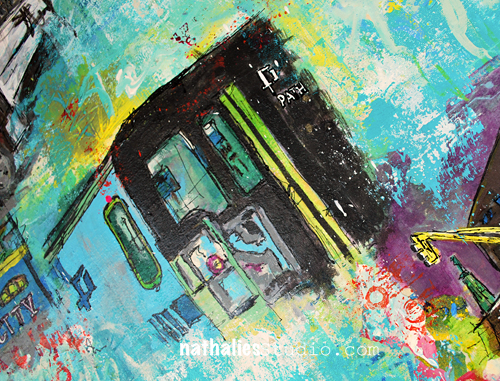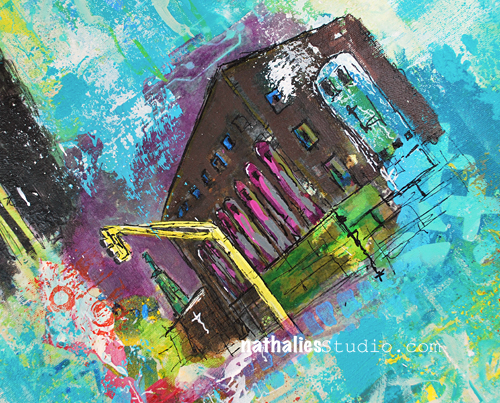 I cannot wait to see the other artwork by the other artists. I really enjoyed working on this project. Let's face it, I am part of the problem of gentrification here in Jersey City and yet at the same time I come from an area in my own home city in Hamburg, Germany where I have seen the stages of gentrification over many years in my neighborhood. I can see where Jersey City is heading to and I can relate to the feelings and thoughts of people effected by gentrification. Soon, I won't be able to live here anymore either – the prizes are climbing up as J.C. is a geographically so close to Manhattan.
The interviews were thought provoking and triggered a lot of emotions and creative input, and the concept of this exhibition is great and already leads to a lot of discussions. If you are in the area- I hope you will come to see and hear the exhibition :)
Size: 46 in x 60 in – For my Europeans: that is 116 cm x 152 cm.
Medium: Liquitex Acrylic Paint HB+SB, Spray Paint, Ink, Marker, Gesso, Pouring Medium, Gel Medium; Paper on Canvas