For over a year now I have been painting my Stroll Through the Hood buildings not only on canvas but also into an old ledger from 1840. It looks like the giant ledger book was used for tax collections of a ward and given that my paintings are about changes and gentrification – it makes sense to me. If I will ever be able to fill the book? I don*t know but here are some of the little paintings in the ledger so far which some of you might have seen already on instagram.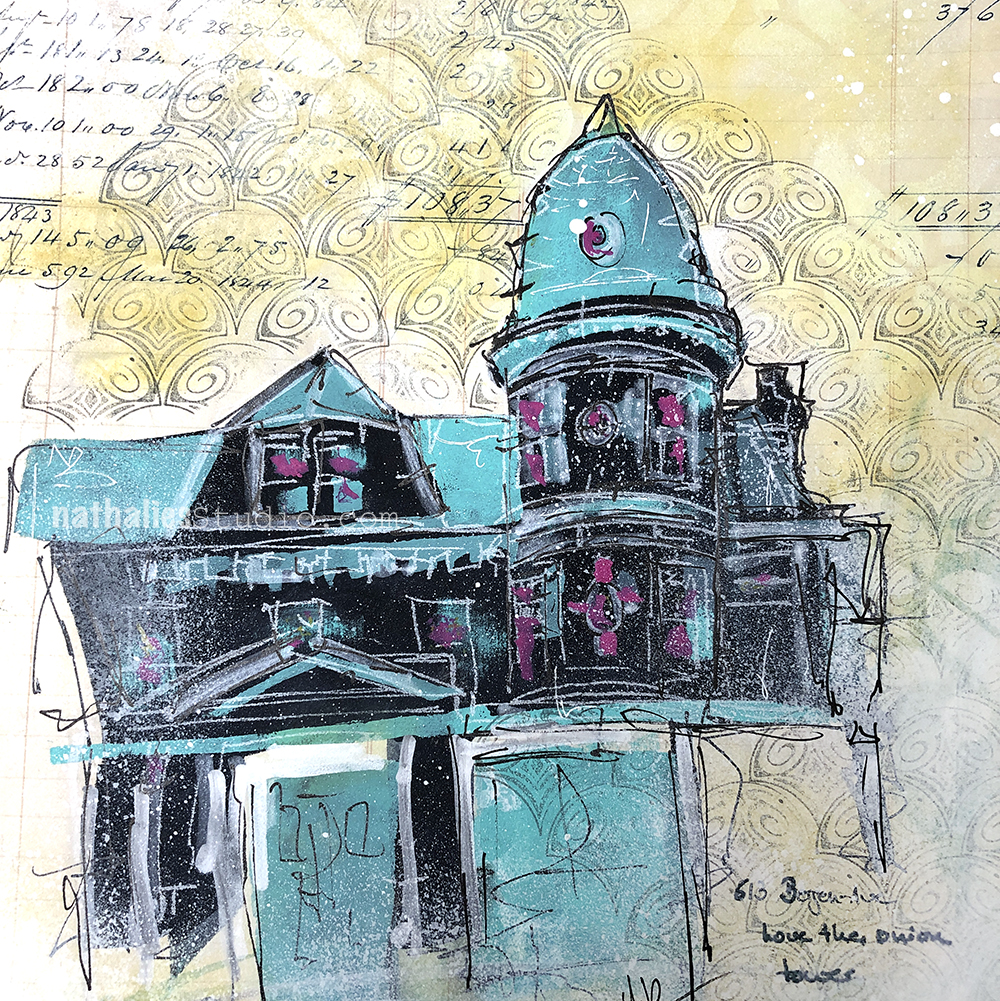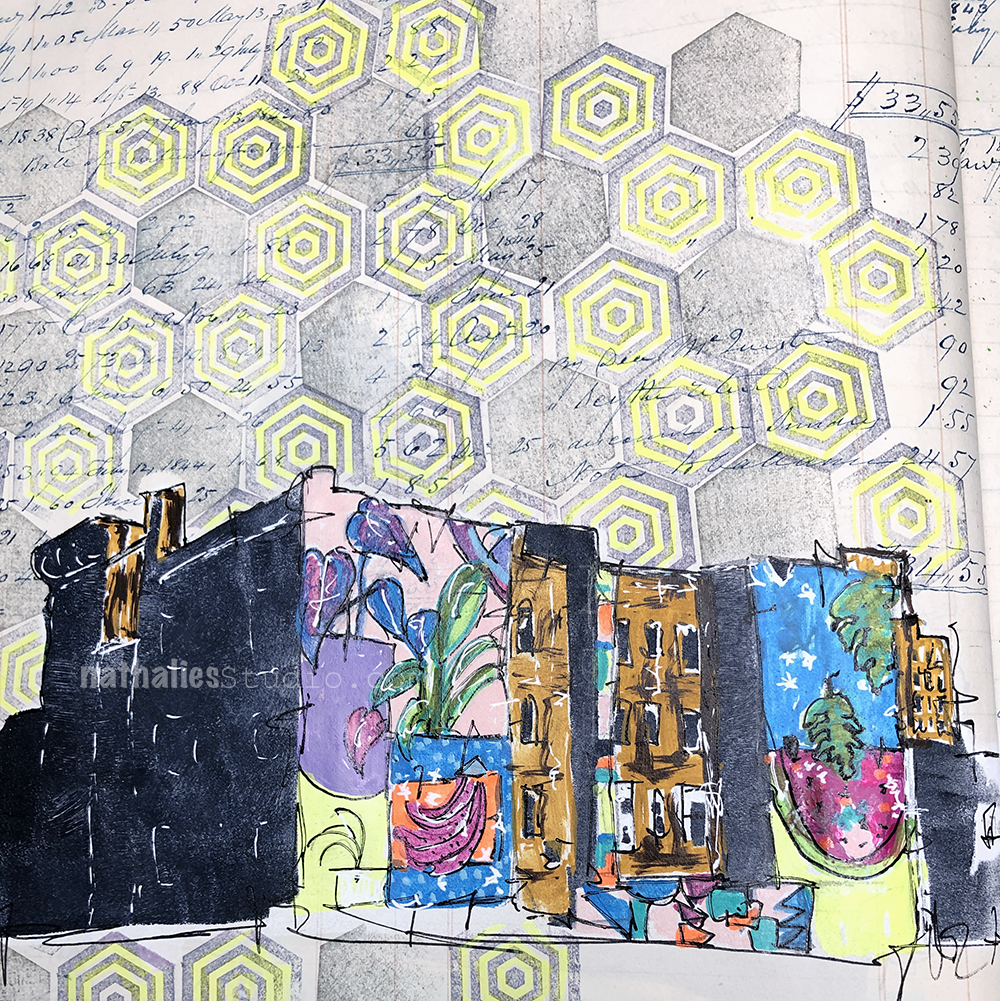 In the beginning I would add a lot of background patterns to the pages.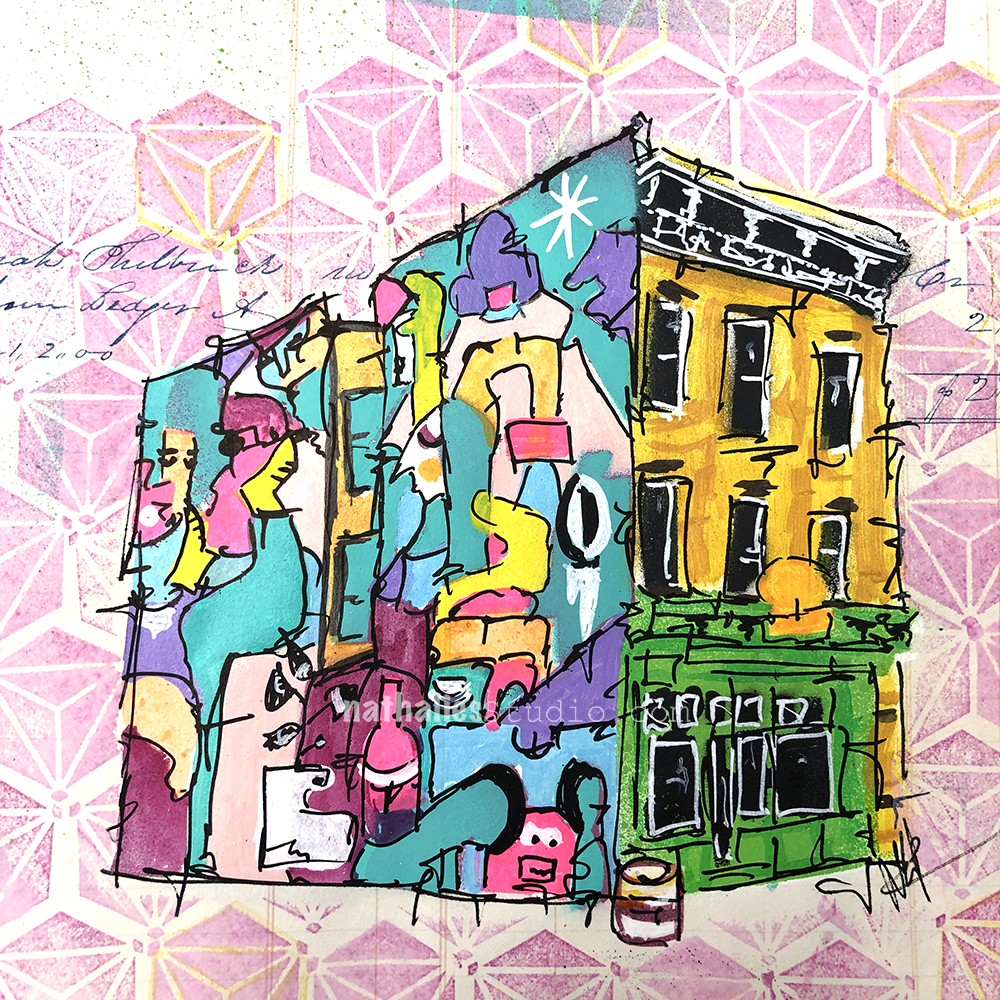 But then this became less and less until I wanted to have the ledger just show and speak for itself.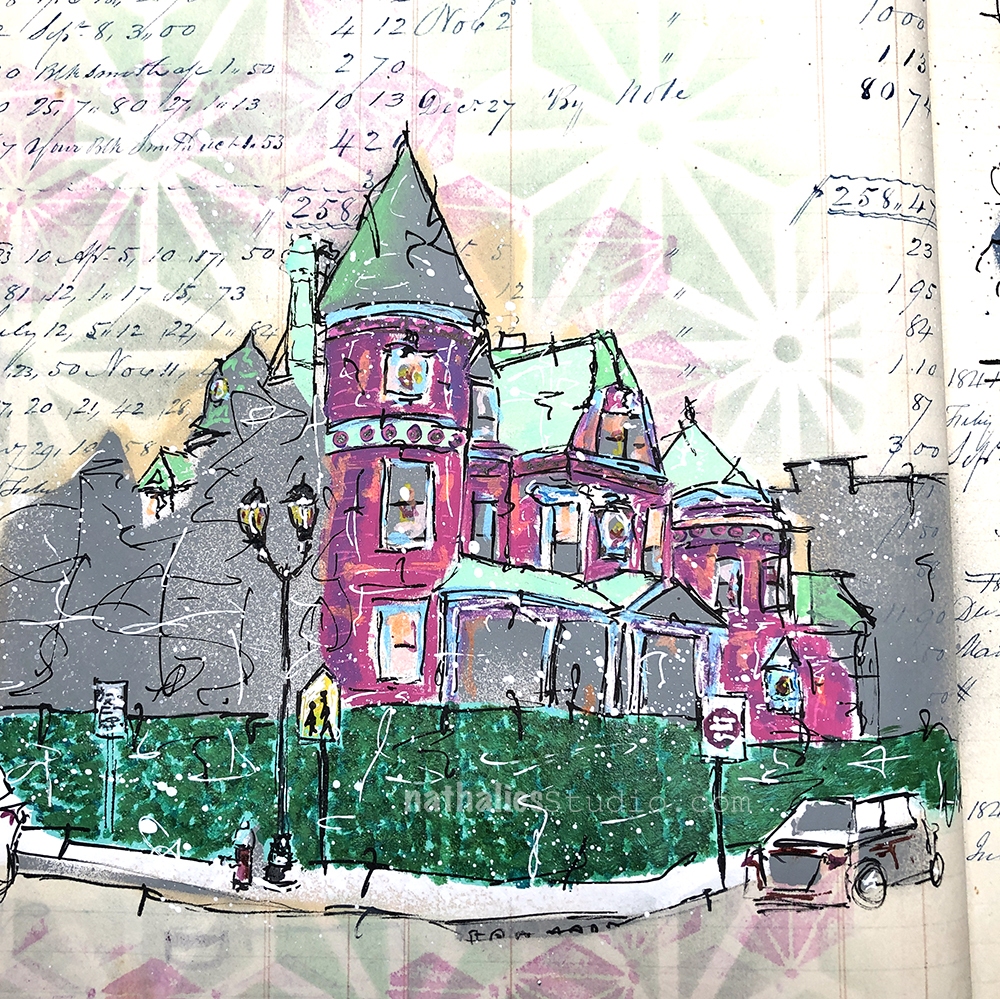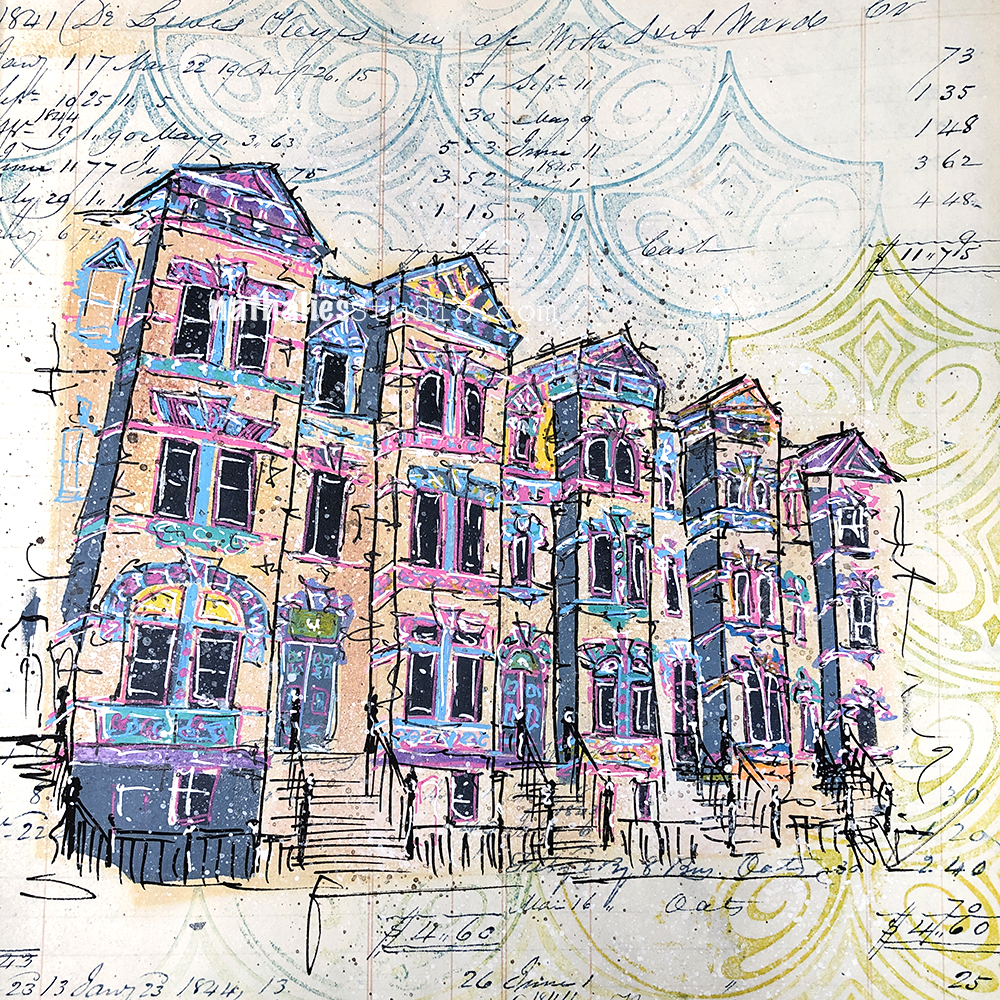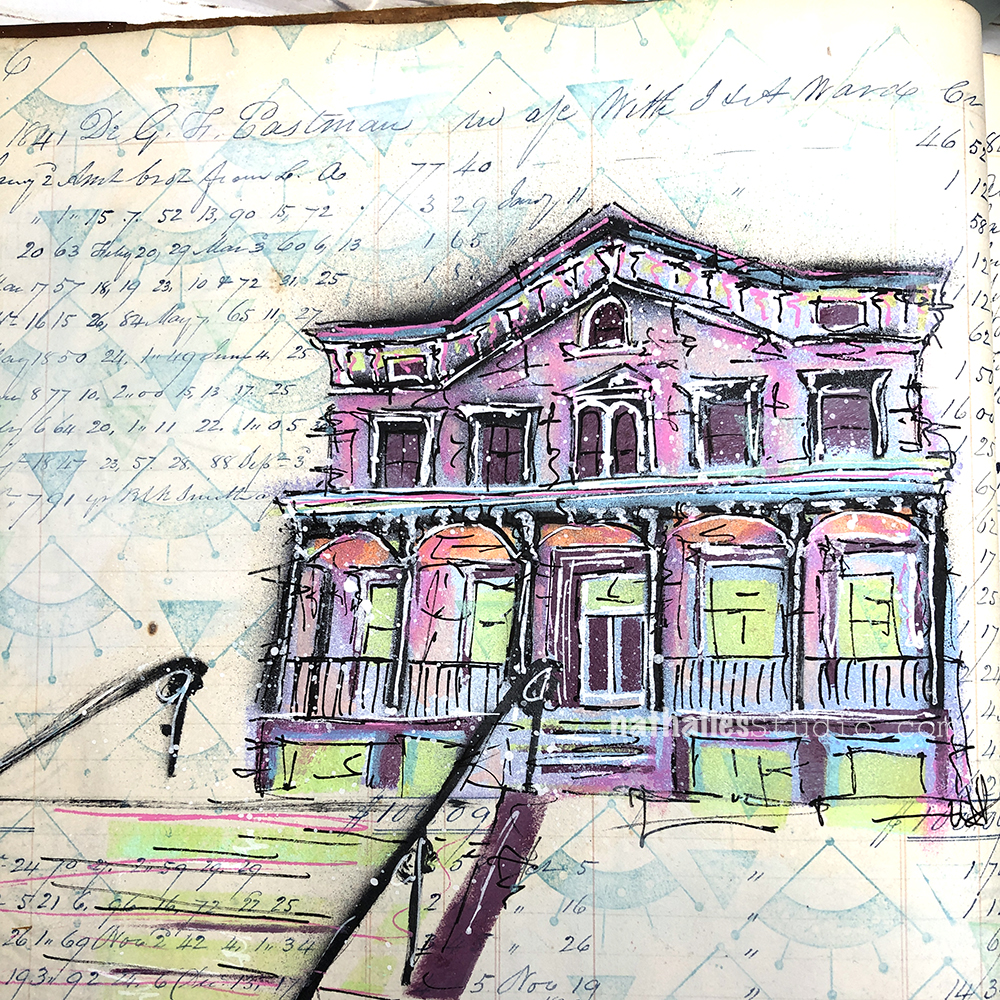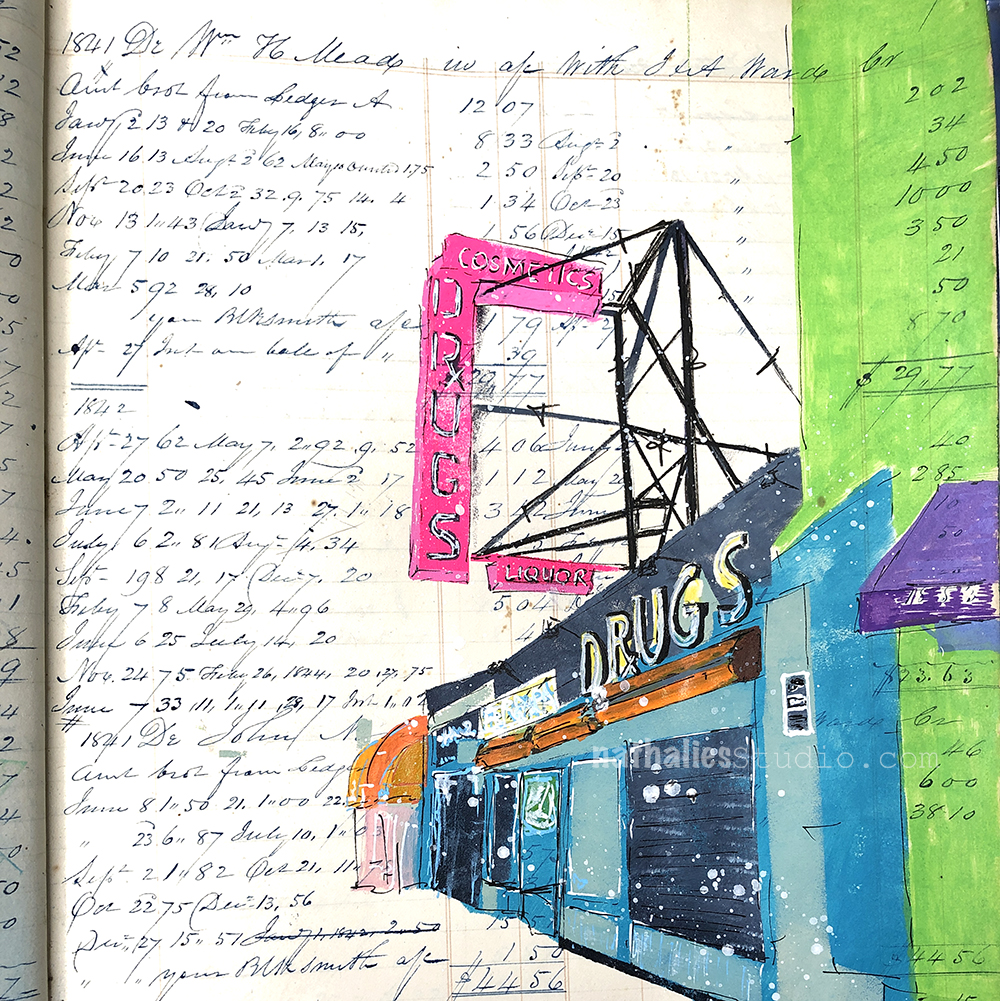 Almost all of the paintings on canvas I did with those buildings are sold and I love that I have a little record of the paintings in my Stroll Through the Hood Ledger.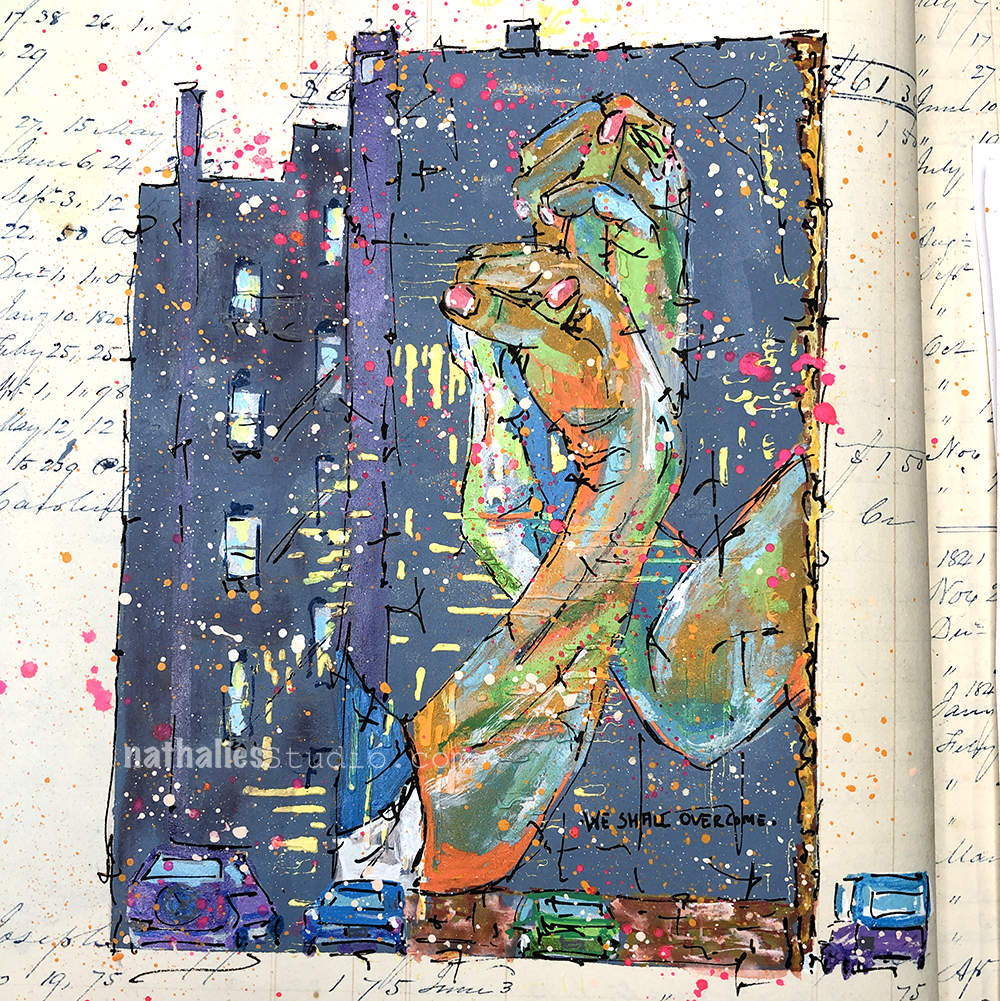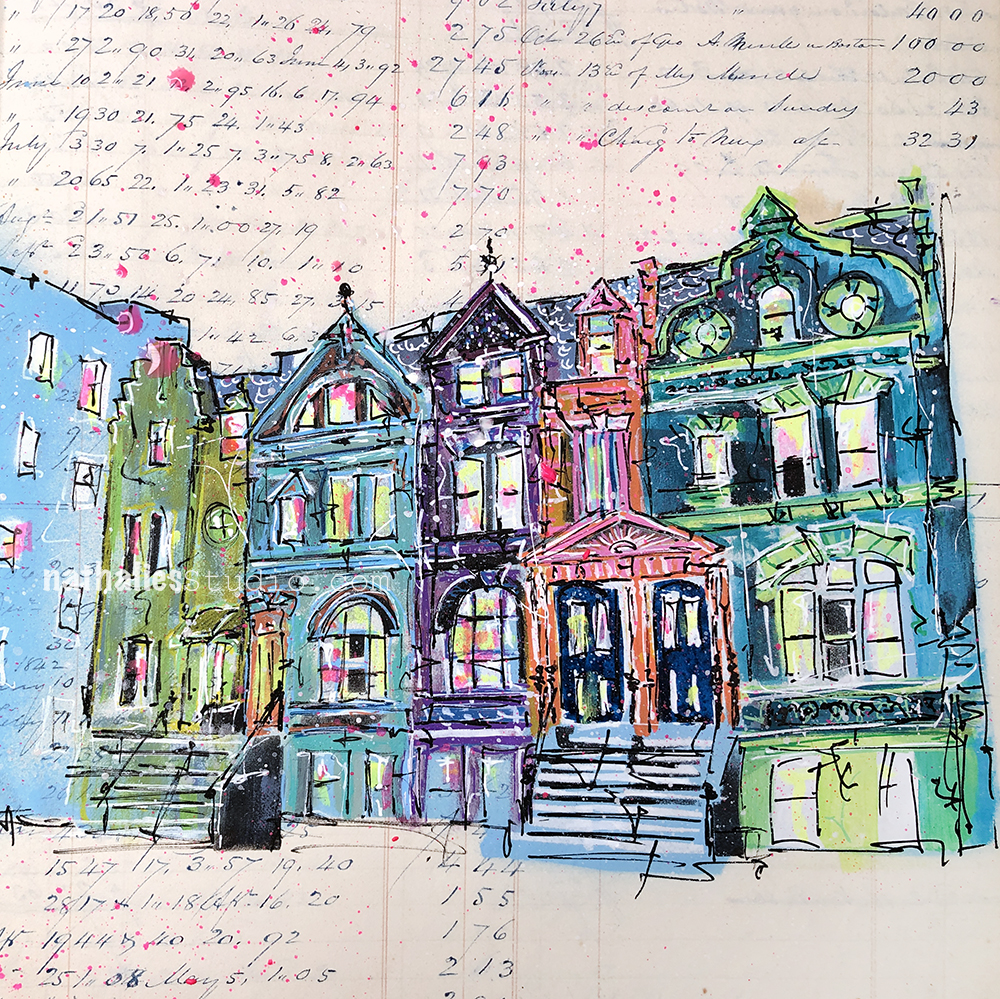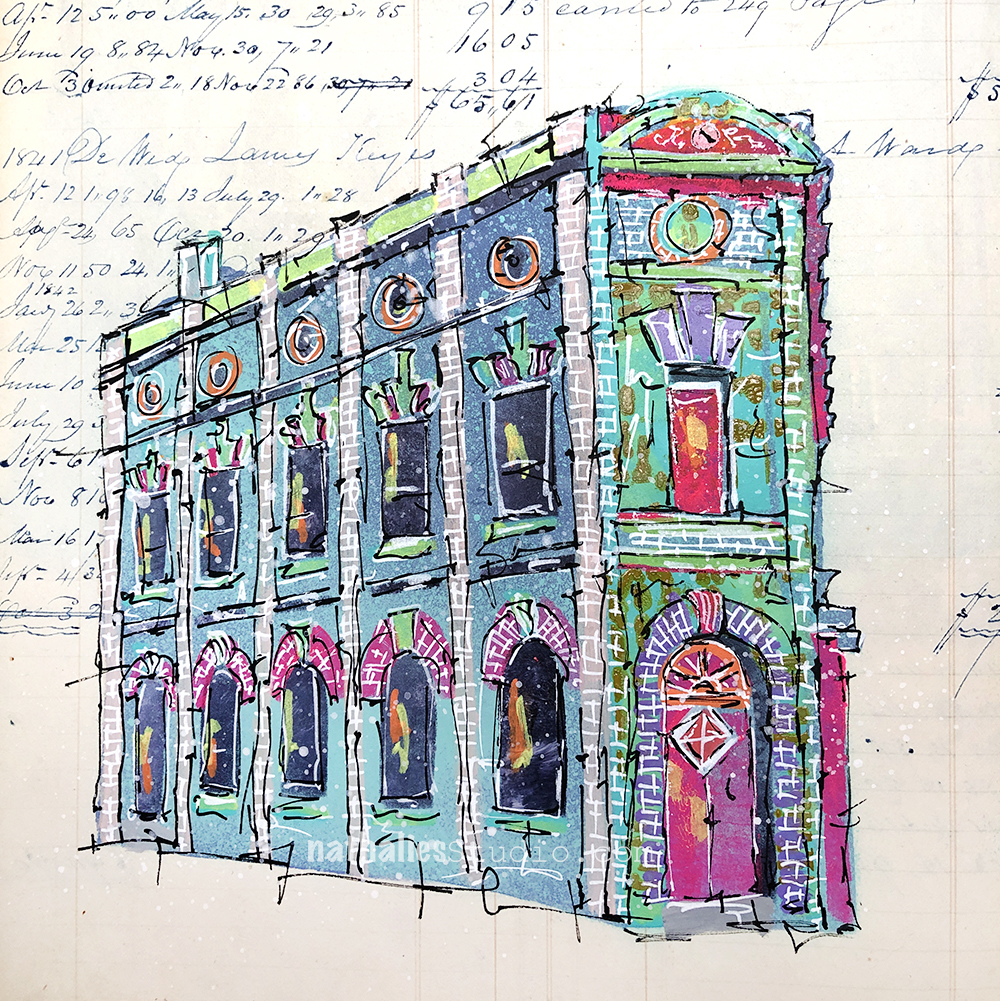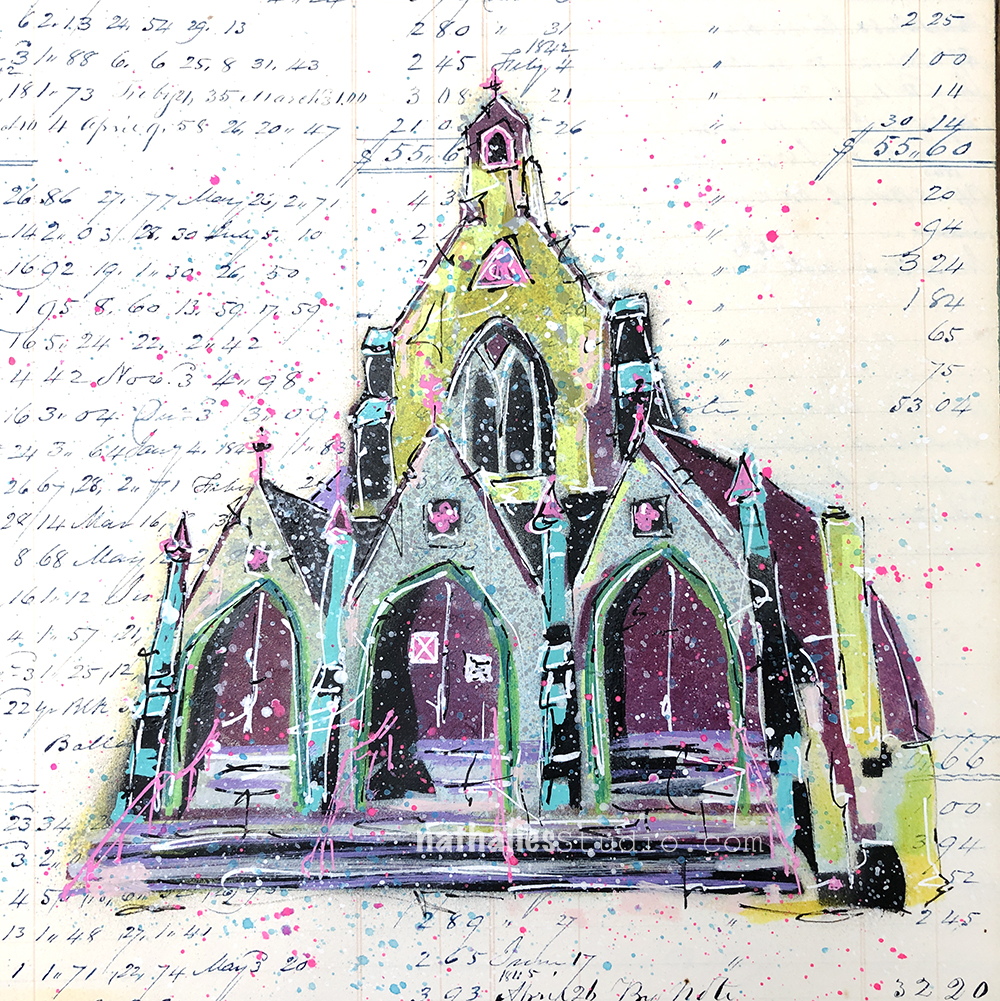 They are also part of a story of what happened in the world – pandemic, social injustice, my thoughts- each building has it's story in the past and the now but also the story of my story with them. Going through those paintings  tell the story of lots of emotions in the past year.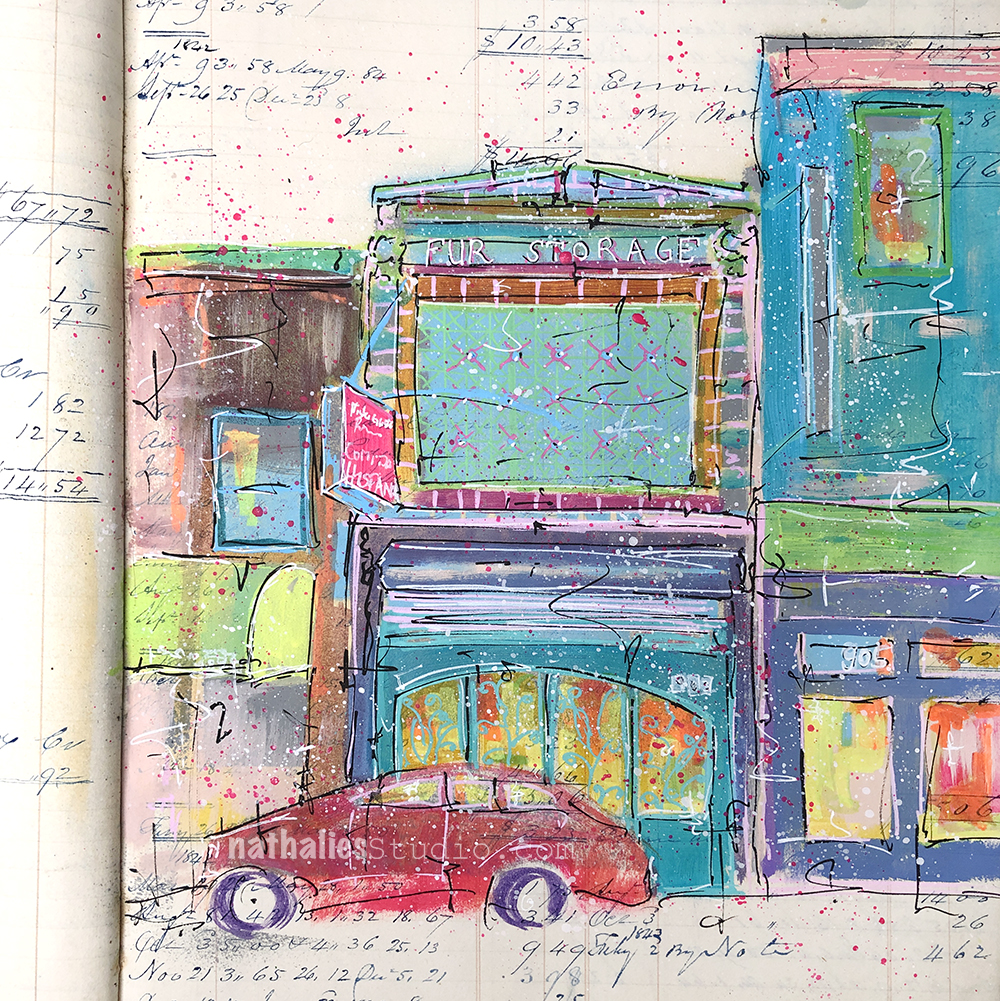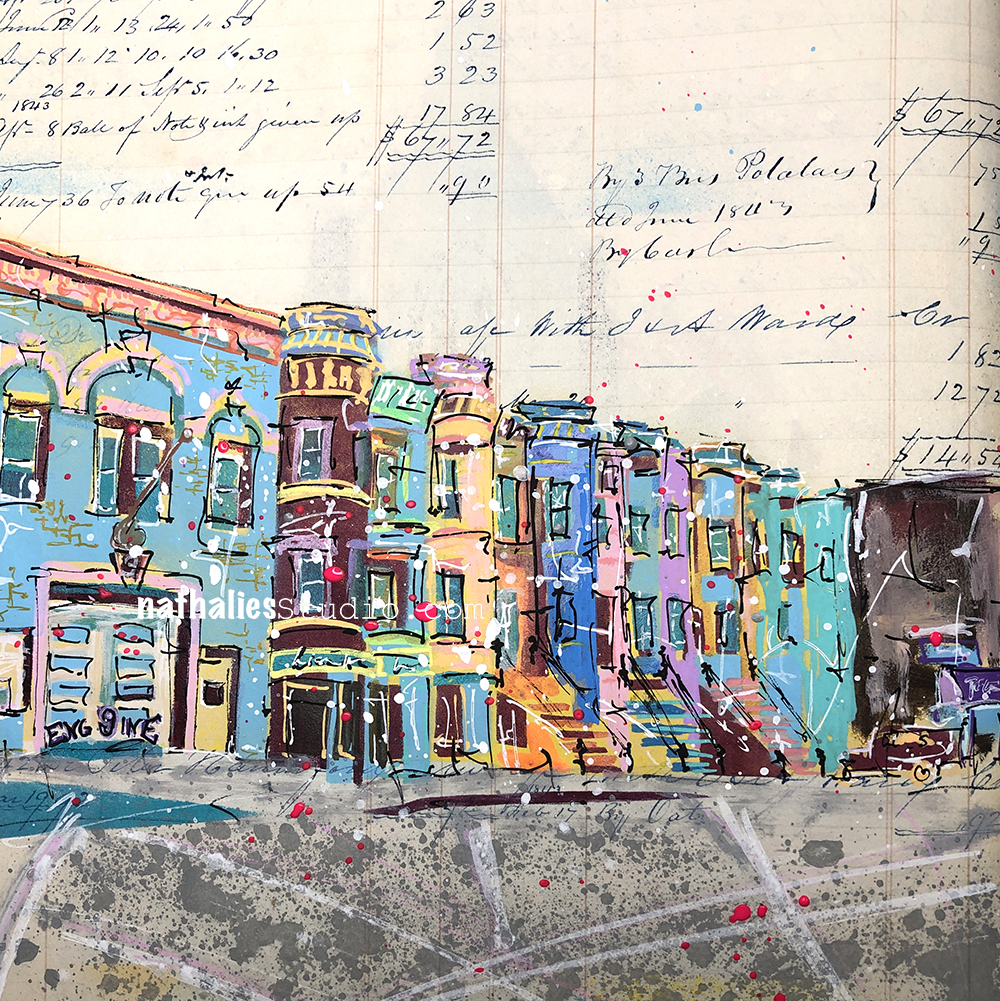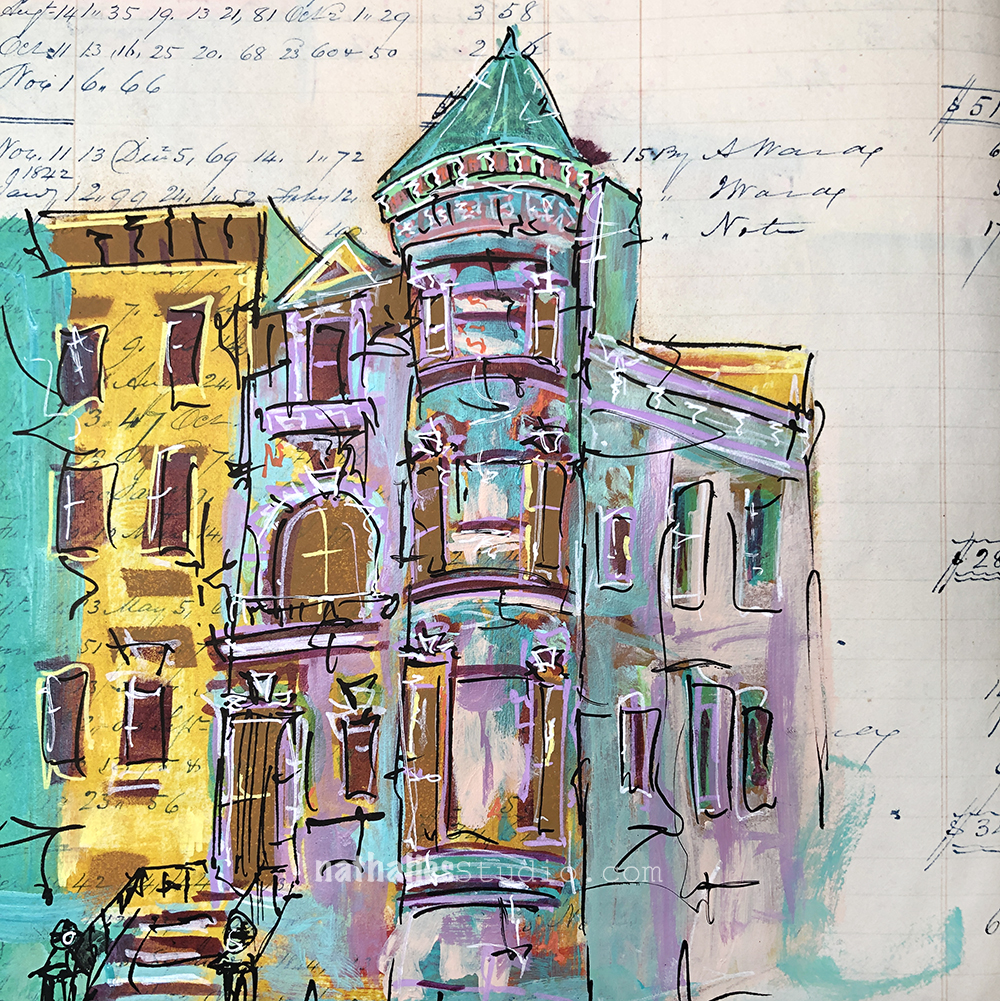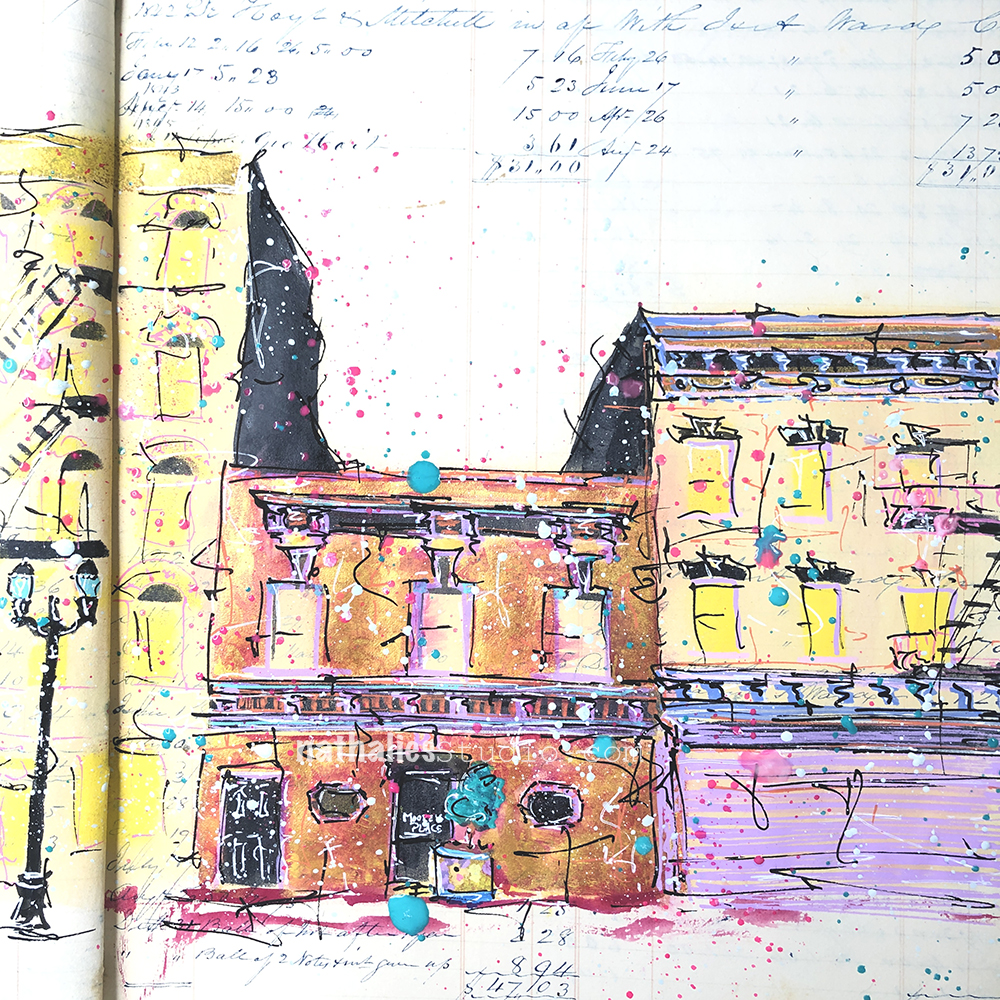 What happens with this ledger if I ever fill it up? It is not even filled up all the way  in regards to the initial collection record – will I make it to the blank pages? I don*t know …it is not important …I really just enjoy my time in this magnificent book.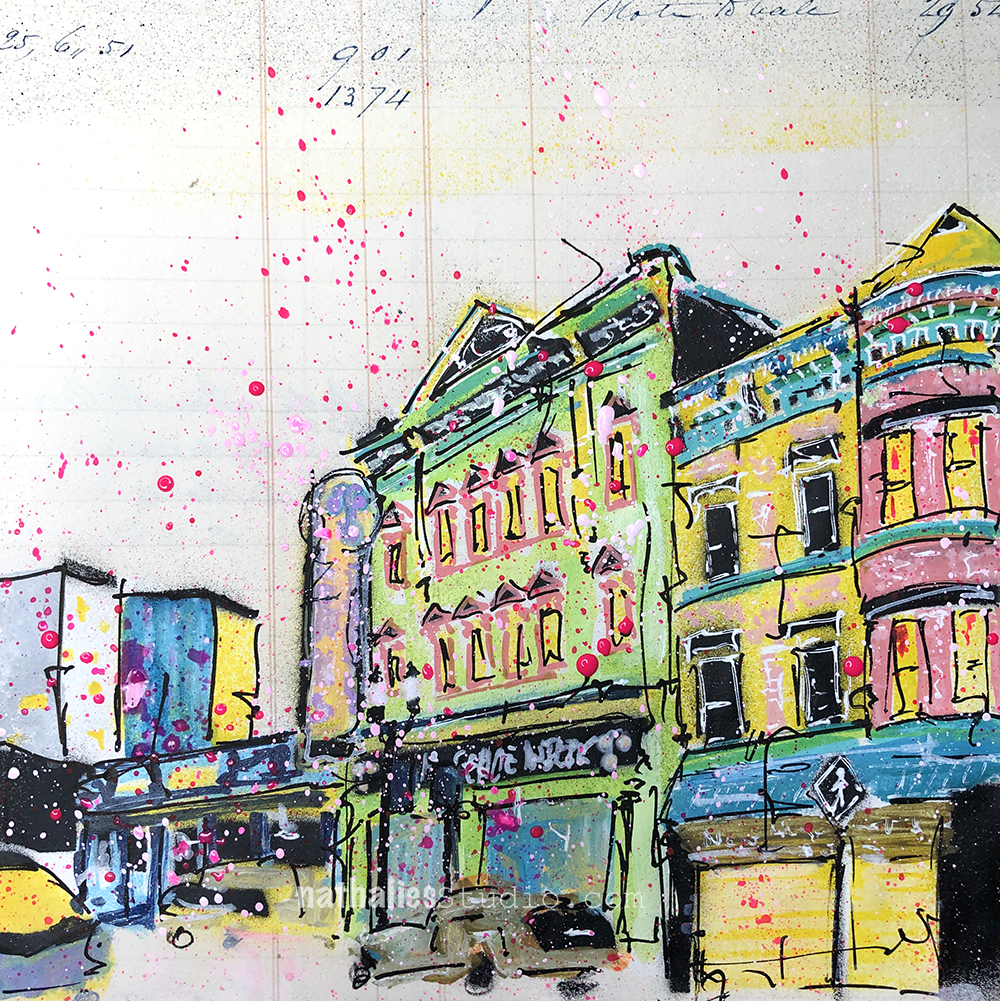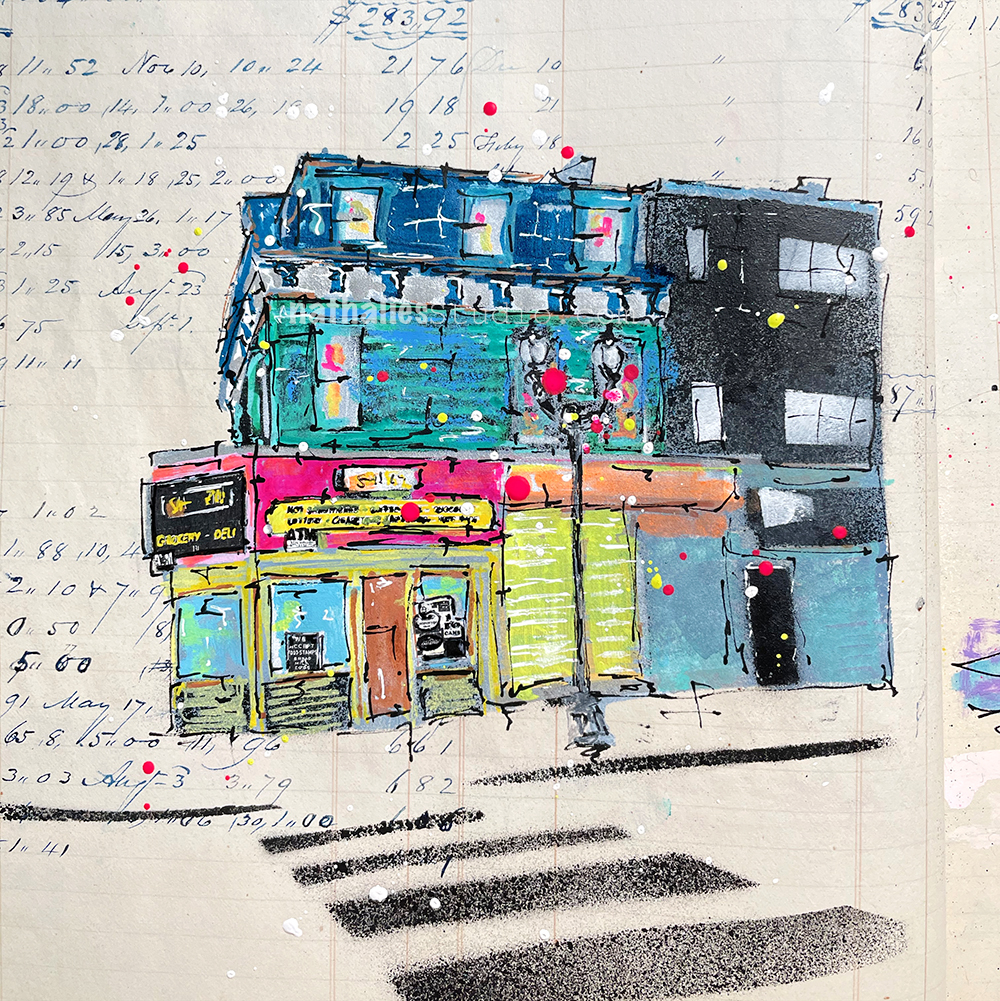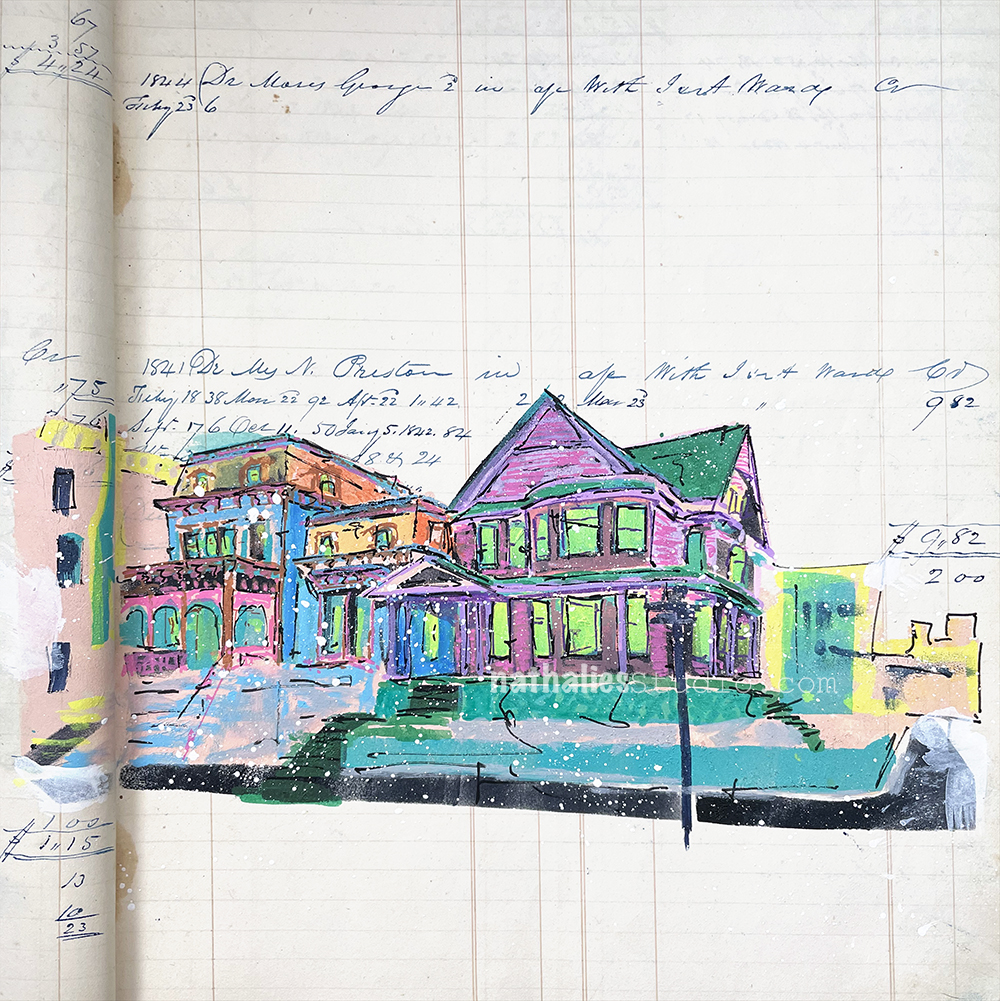 And maybe in another 180 years someone else will find this book and use it for another purpose and story …that would be cool …there is comfort in the thought …it would mean this planet made it …and that's the story of "Another one in the Ledger" …there you have it :)