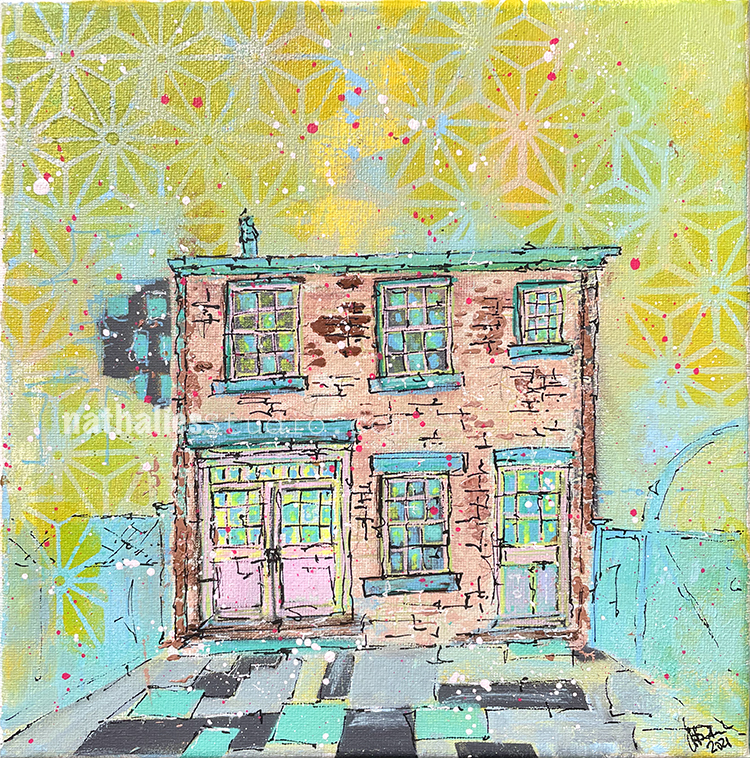 Last fall, in the craziness of planning CJS22 and moving, I received a commission for a painting from a student who I have known for quite some time. Her niece was marrying and the painting was to be of couple's lovely home, a wedding gift :) She provided images of the home and it happens to be right here in Jersey City, where I live. It's a super charming carriage house, tucked behind other buildings, with all the historic details that as you know, are my jam.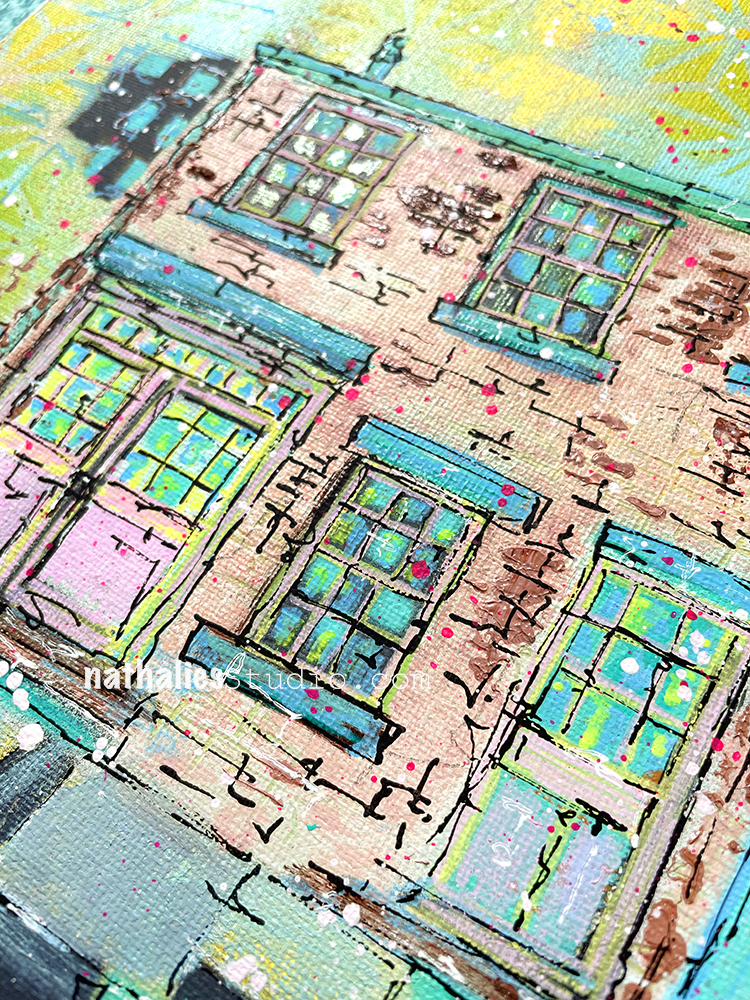 I don't usually do commissions but this was a special case that had enough connections and interest that I agreed. Commissions are tricky and I'll admit that getting started was a bit harder than usual – I didn't know the couple (or their style) and you can't actually see the building from the street so I couldn't spend time taking it in, in person. Also a wedding gift is important and all that wrapped my head up with some real trepidation.
But, as is my ethos, I knew I just had to jump in, and do my thing. After all, that is why I got the commission in the first place :) So I approached the project from the emotions and happiness that come from starting a new life together, in an adorable old house, an oasis in a busy city, and went with those feelings.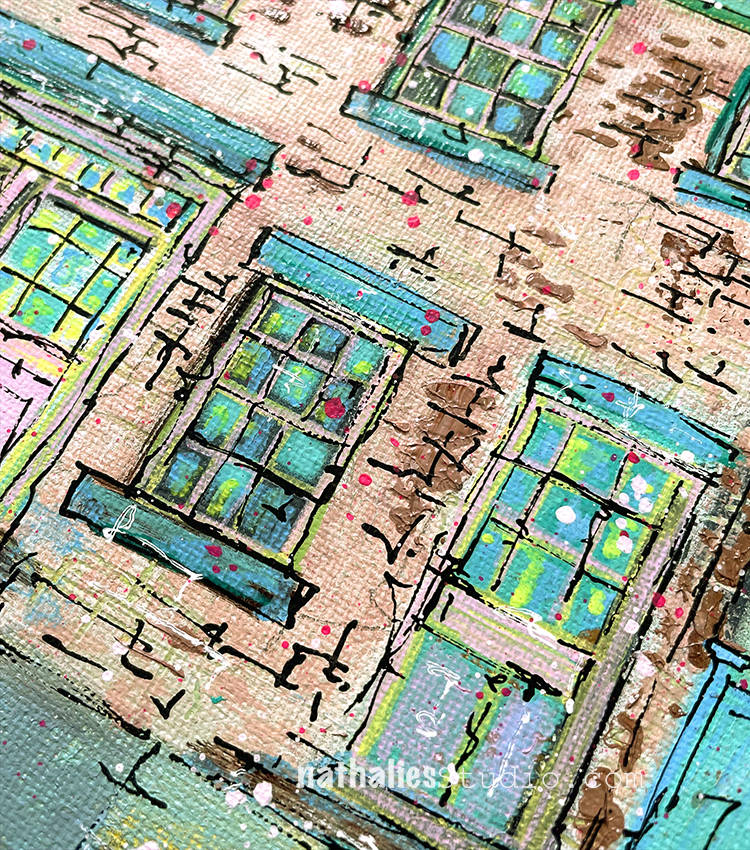 In the end I love the painting and the happy energy that it has, and it was also a good exercise for me to step a wee bit out of my comfort zone.