"Dressed to the 9s" is a new painting I made using spray paint, acrylic paint, gouache, collage, markers, pastels, and oil pastels on canvas.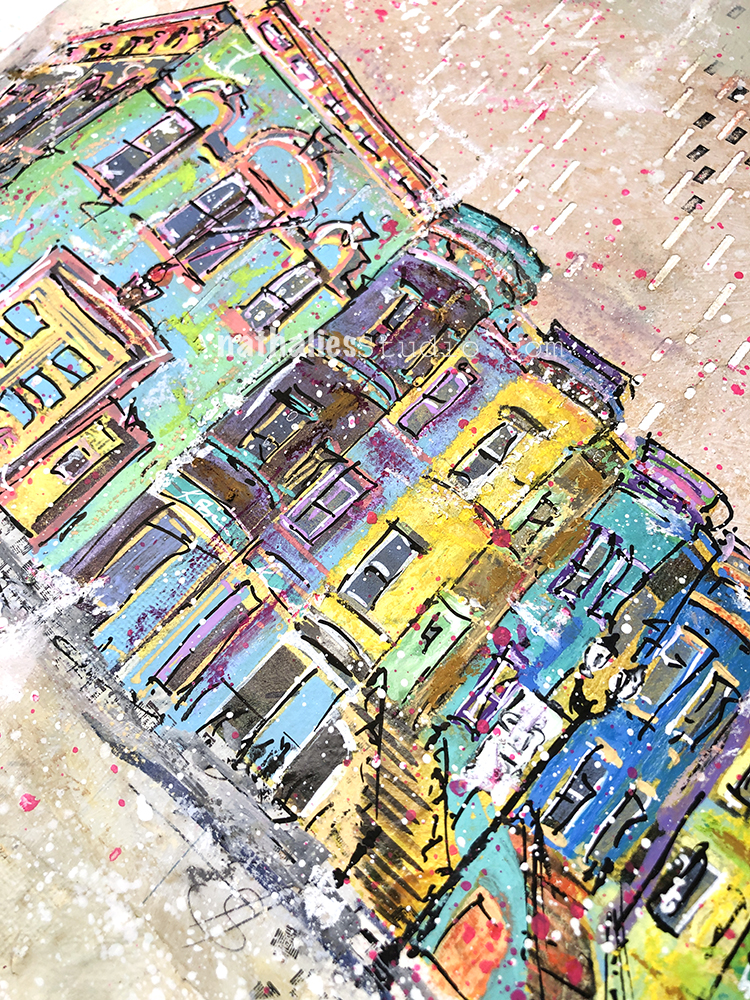 I was inspired by my Strolls through the Hood in Jersey City for this mixed media painting, and specifically a charming historic firehouse and line of elegant row houses in my neighborhood. I love seeing the firemen of Ladder 9 taking the trucks out once in a while and cleaning them – there is something really fascinating for me about American Firetrucks :)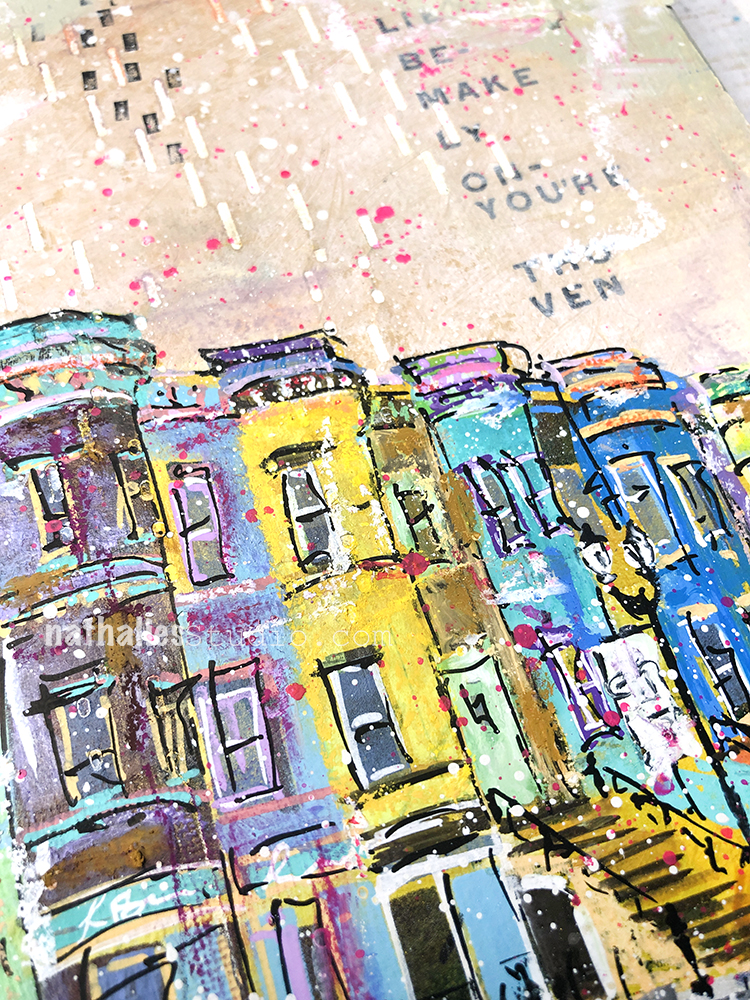 I used some long treasured vintage player piano paper- I always waited for the perfect piece to use it for and when I was thinking of this street scene I knew I had to use it as part of the collage elements.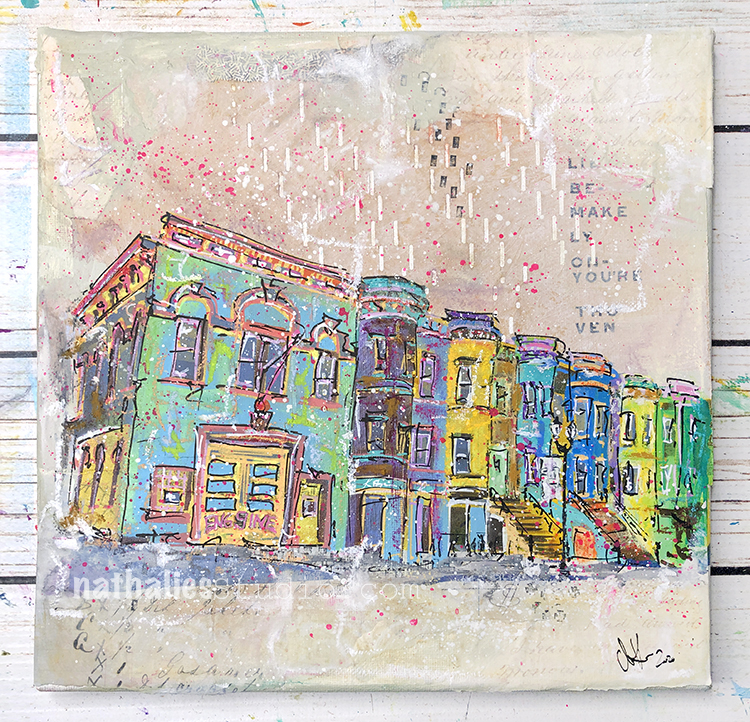 Dressed to the 9s measures 10×10″ and is available in the store. It would love to find a new home.   found a wonderful home in Wisconsin!