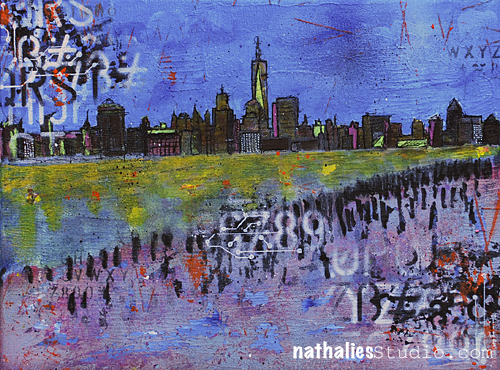 This is my newest finished canvas – view from Jersey City towards New York City. As a friend asked me "What happened to Jersey City, did it fall of the Edge" – I felt "Fallen Off The Edge" is an appropriate title ;)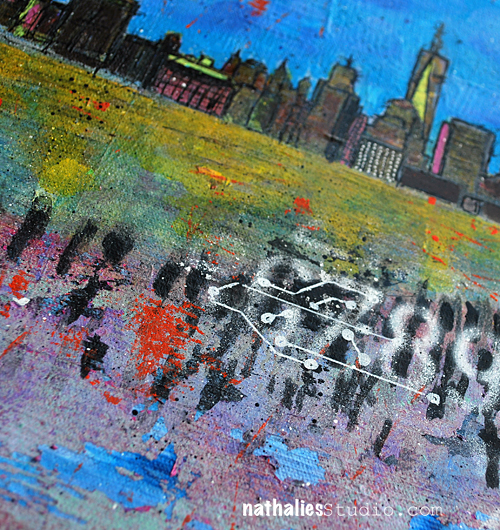 This Canvas also pushed me almost OVER the edge. I had a hard time with the colors and the triangle shapes versus the stripe shape…I am now happy but boy it was quite a back and forth here.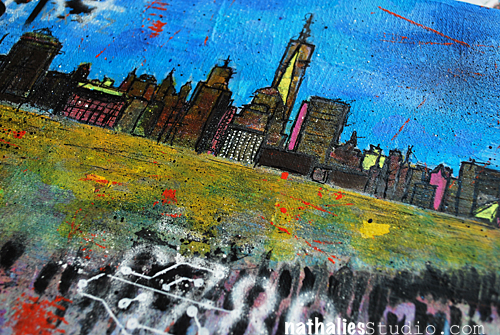 I am very happy with the texture and the coolest thing is when the light shines on it, it really glows.
I worked with lots of different acrylic paint media – here is a list for those of you interested

Have a gorgeous day
Nat