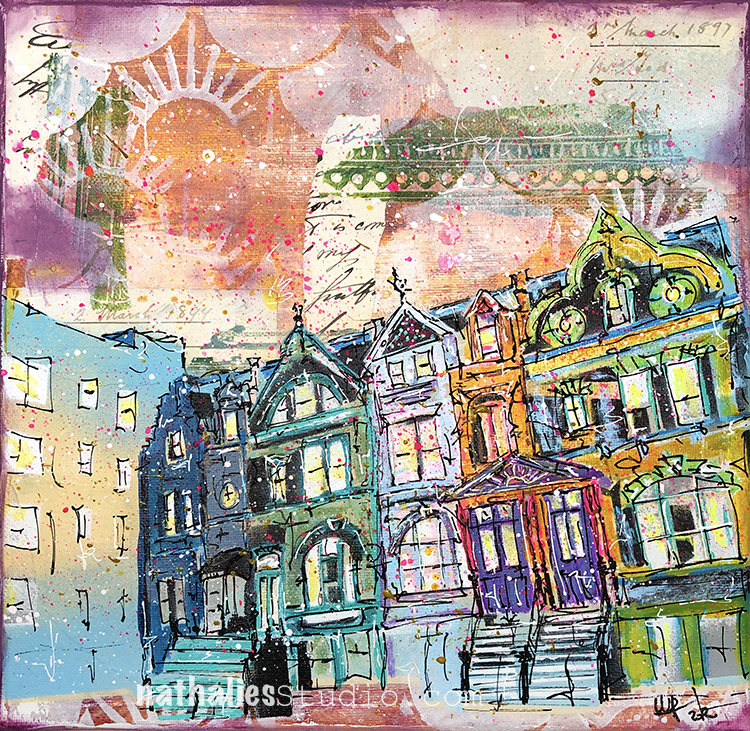 In my neighborhood is a row of four beautiful Dutch Queen Anne style houses.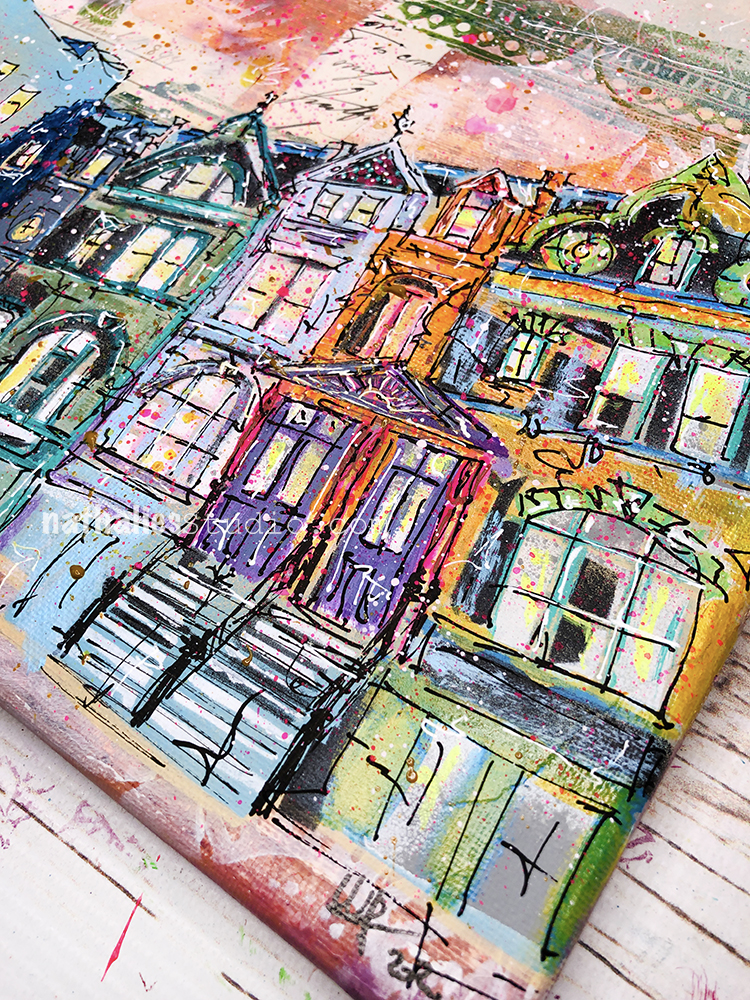 They were built around 1889 by Garret van Horne who was a descendent of one of the first Dutch families in the city.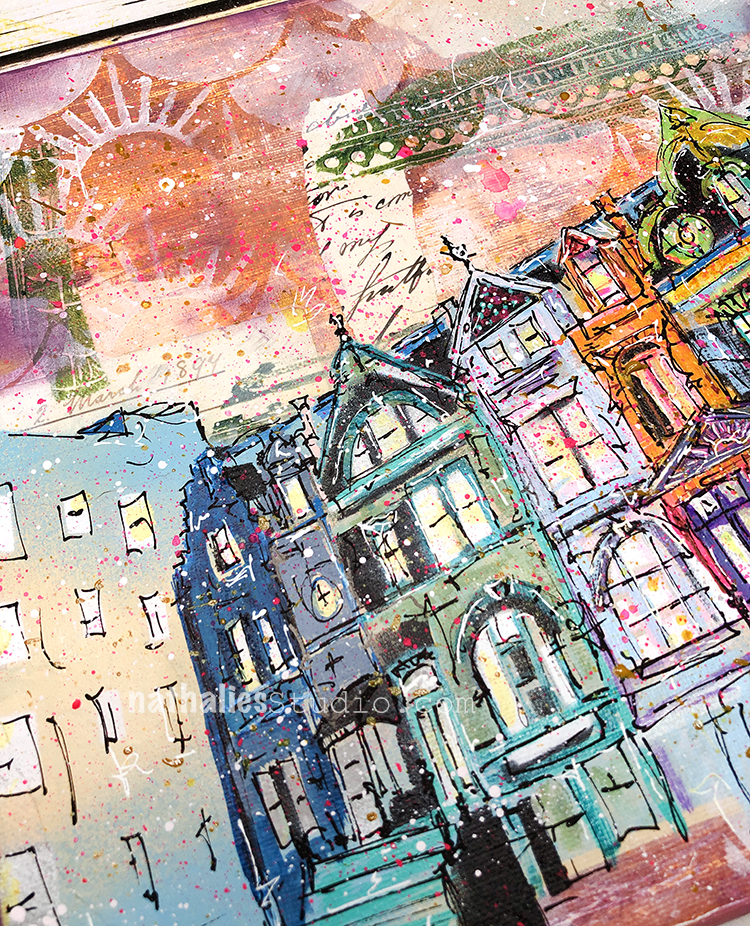 They reflect houses you can find in Amsterdam. I love these houses and the beautiful old park that is right next to it.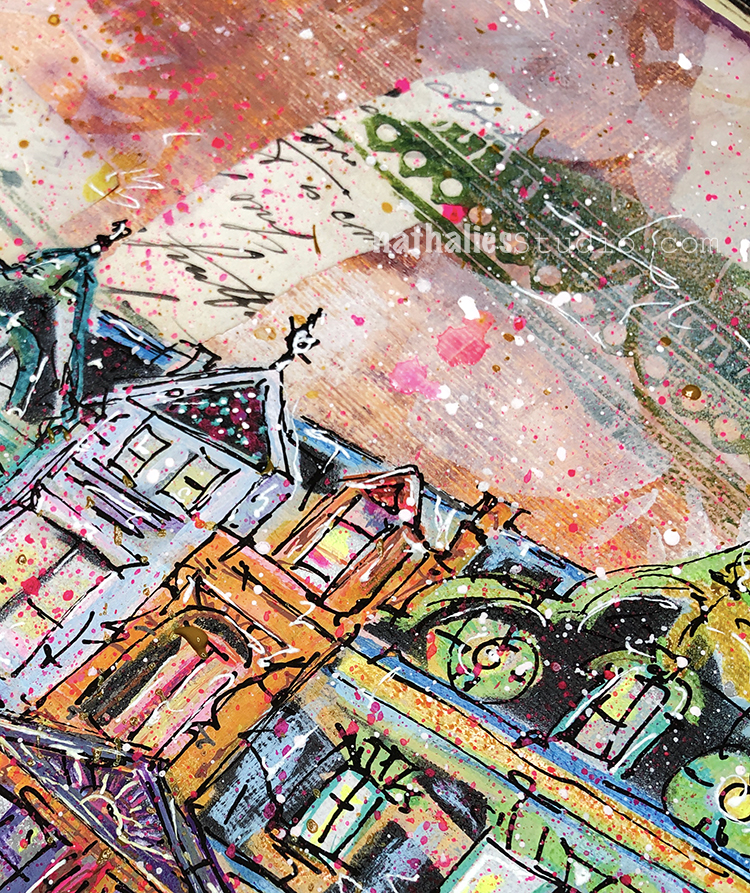 The background is created with collage elements and I used spray paint, acrylic paint, gouache, collage, and markers on this 10×10" canvas.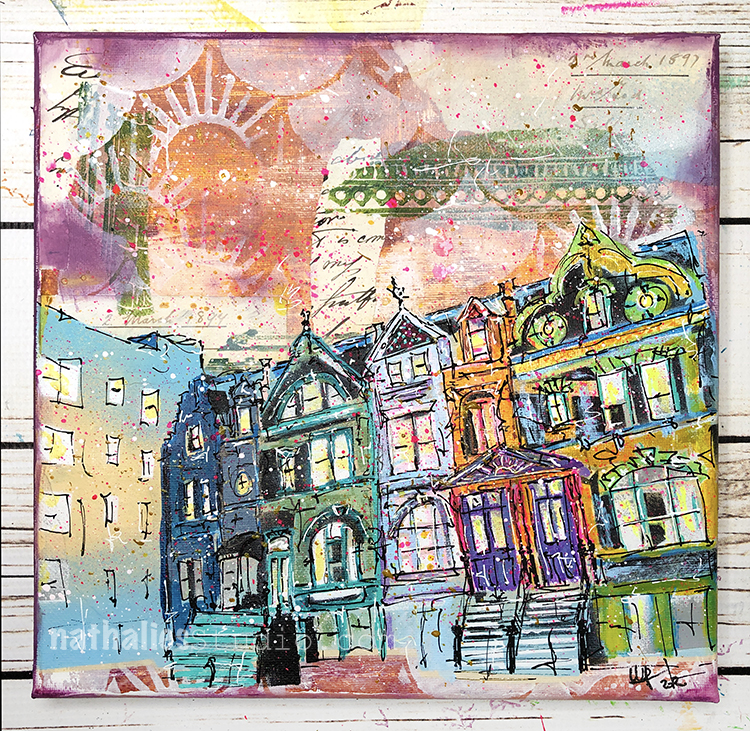 Going Dutch is available for sale and would love to have a new home :)