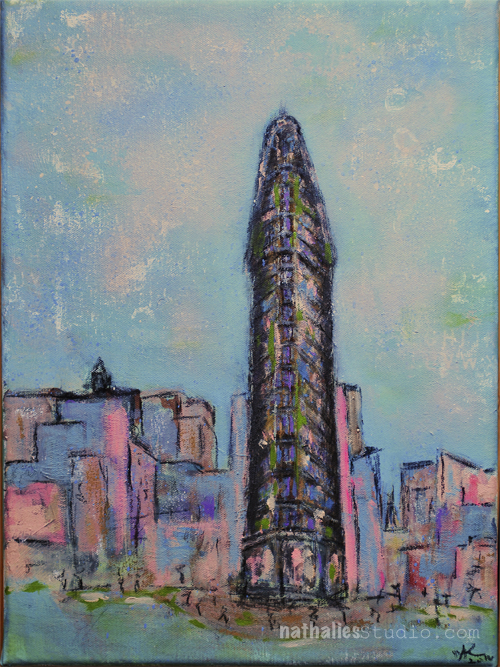 I finished this new painting of the Flat Iron Building in NYC which is 12″x16″. I had a good time with it, especially trying to get a bit into a different color scheme and using pastels. I was definitely inspired by the Art Stroll through the Degas Exhibition at MoMA.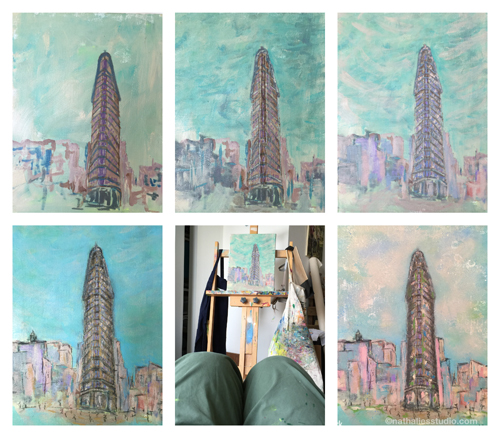 This is a little photo collage showing the progress of the painting from underpainting, to adding more details, to changing things, over staring it down to finishing it up :) .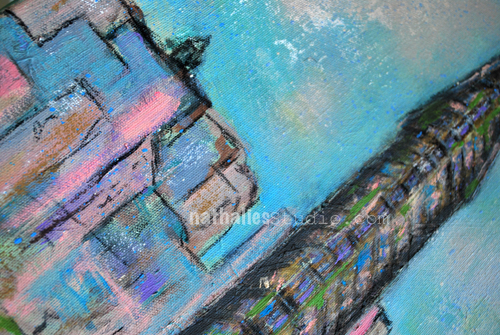 Besides Acrylic Inks, Acrylic Paints and Acrylic Markers, I also used Charcoal Marker and Graphite.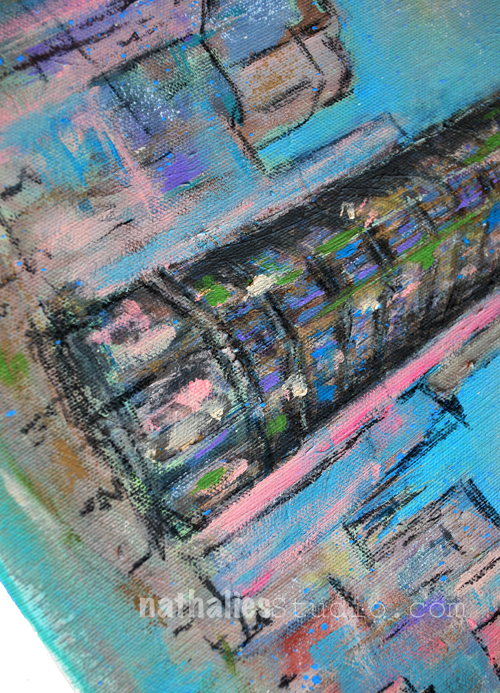 I added some finishing touches with PanPastels. It was fun – and I am very drawn to this color palette.
For those of you who want to know what I used specifically – as always a supply list- some links are affiliate links.
Let me know if you find the process of a painting interesting to see- if so I will incorporate those collages more often !
Don't forget that I have a Blogiversary SALE right now going on with 20% off of online workshops (like Creative Jumpstart 2016), DVDs, and select items (including all the stampsandstencils) from the n*Store online.  The sale prices are reflected in the store now.It ends tomorrow night!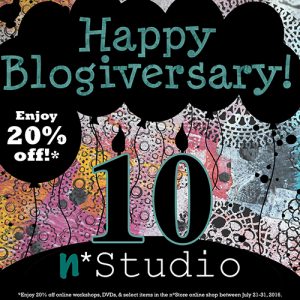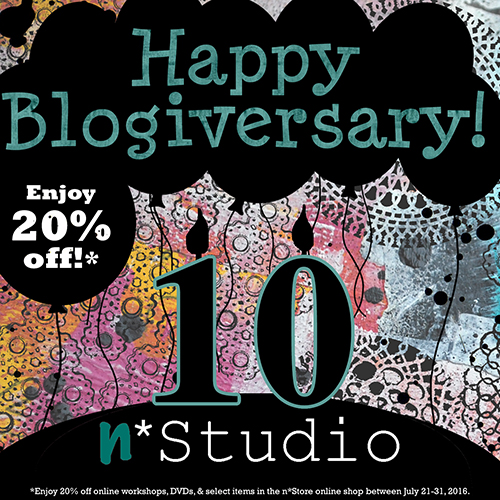 Have a beautiful day!