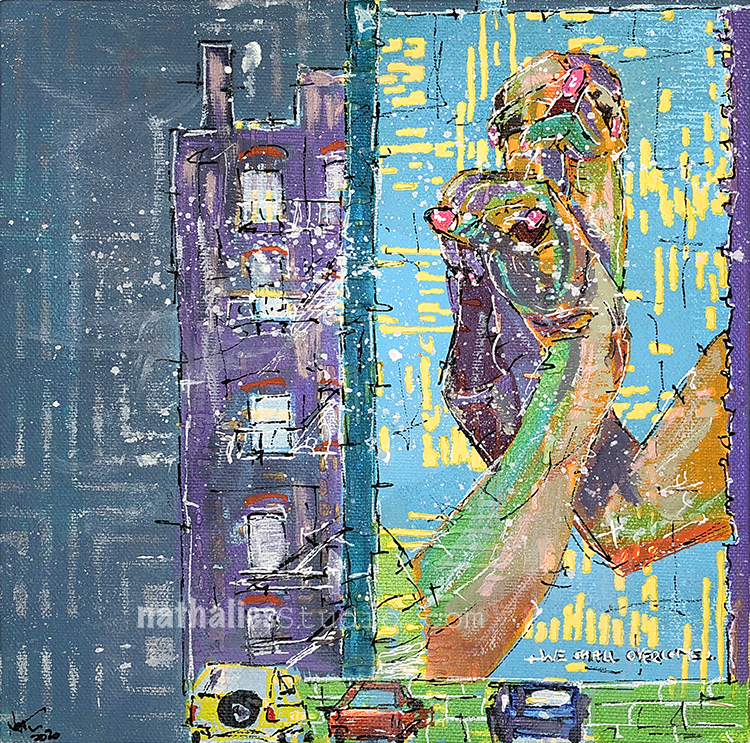 I love this mural in in my neighborhood by case case_maclaim – We shall Overcome. I walk by this mural quite often and especially during this time of pandemic it has resonated with me a lot.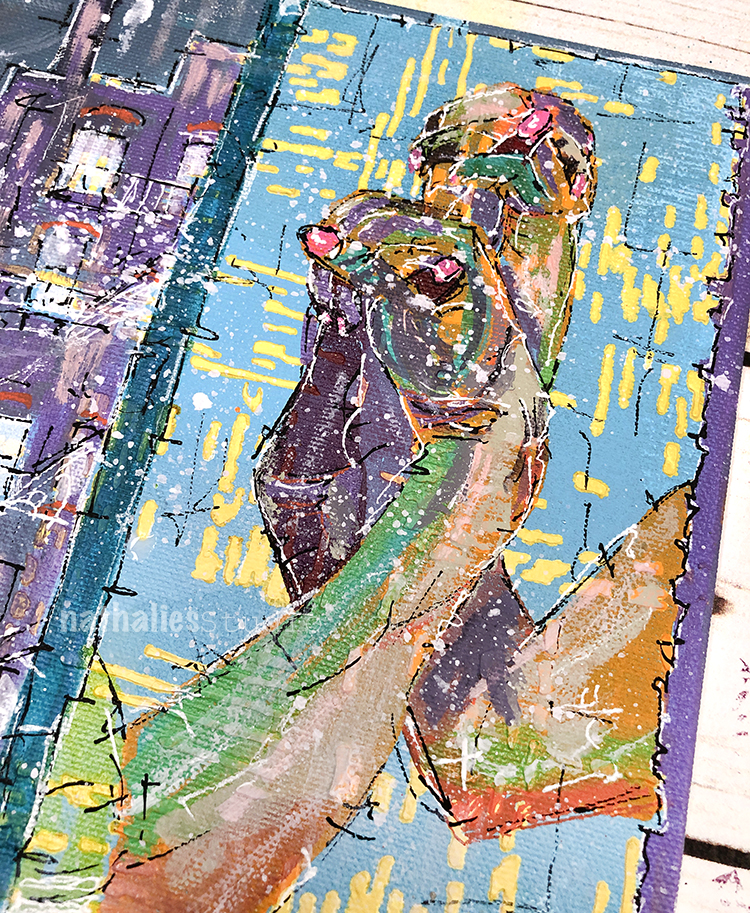 It is also a reminder of all the things that are broken and still need to be overcome …I still have hope.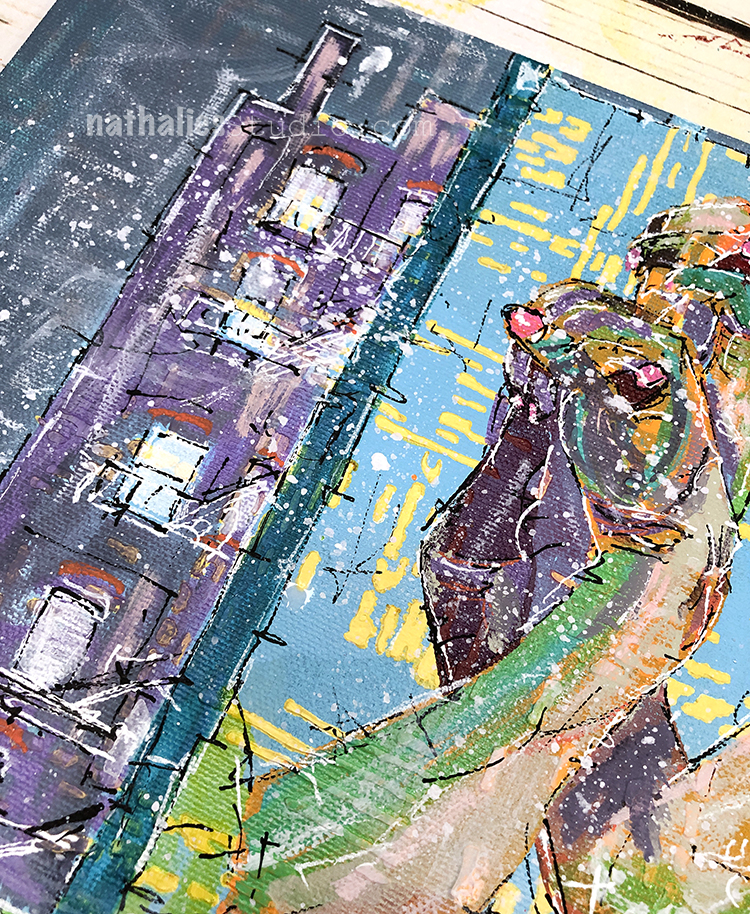 This artwork is created on an 8"x8" canvas board using spray paint, acrylic paint, gouache, and markers.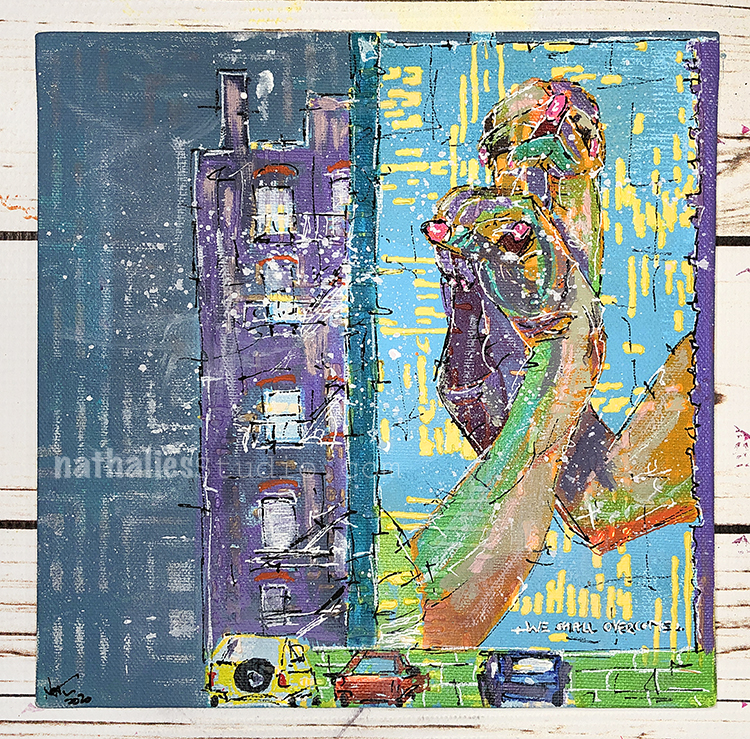 It is available in my store and I would love to give it a new home !