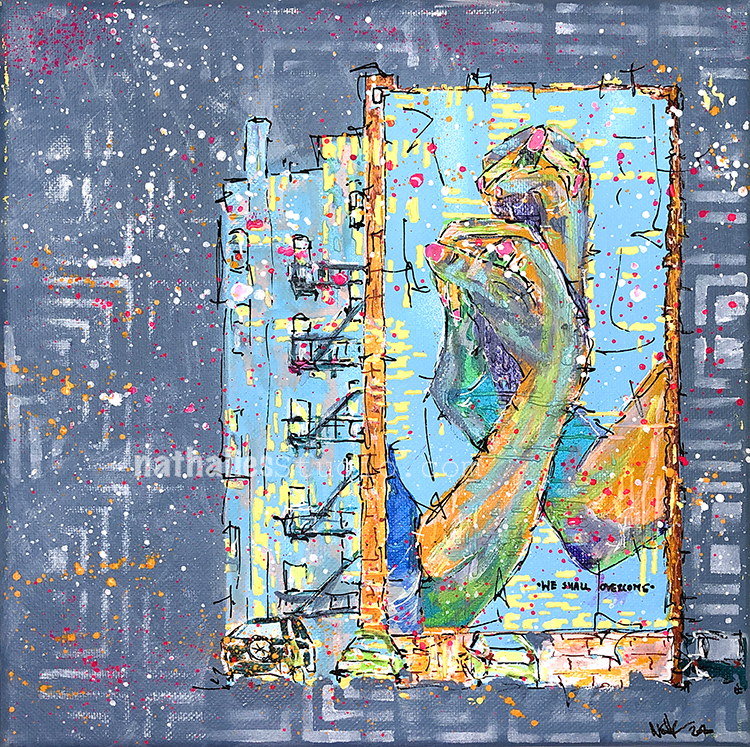 Another painting with the gorgeous mural in my neighborhood "We Shall Overcome"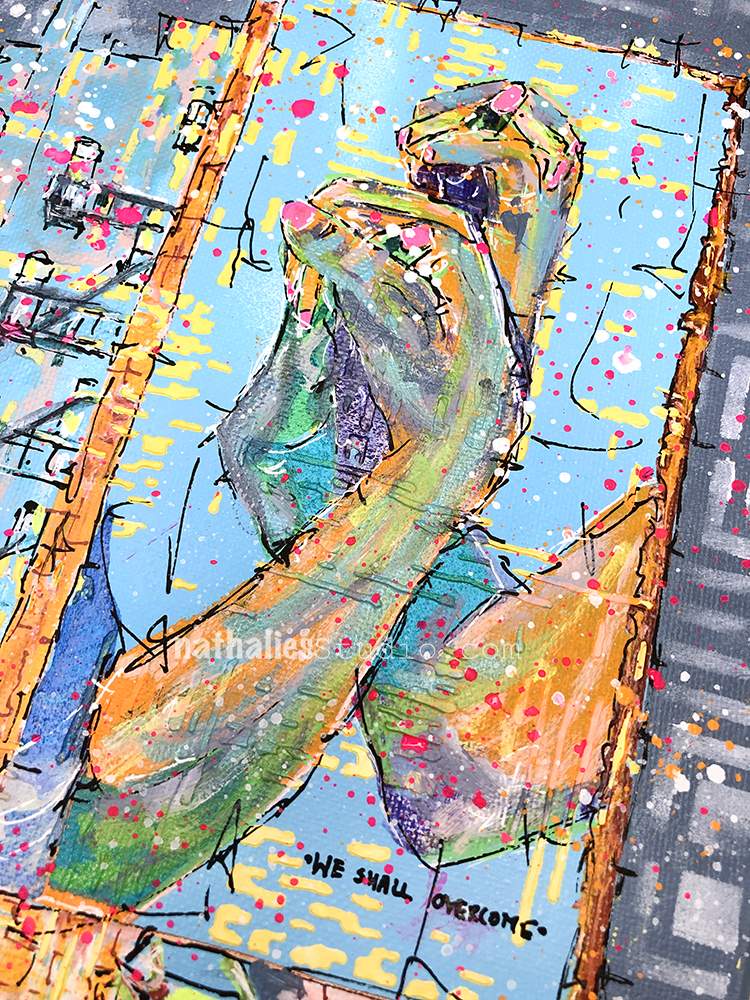 I added some texture to this one by adding heavy buddy paint through my Signal Stencil – some added actual texture.
Painting a motif on different substrates has been a lot of fun – I love to explore different backgrounds and changing things up.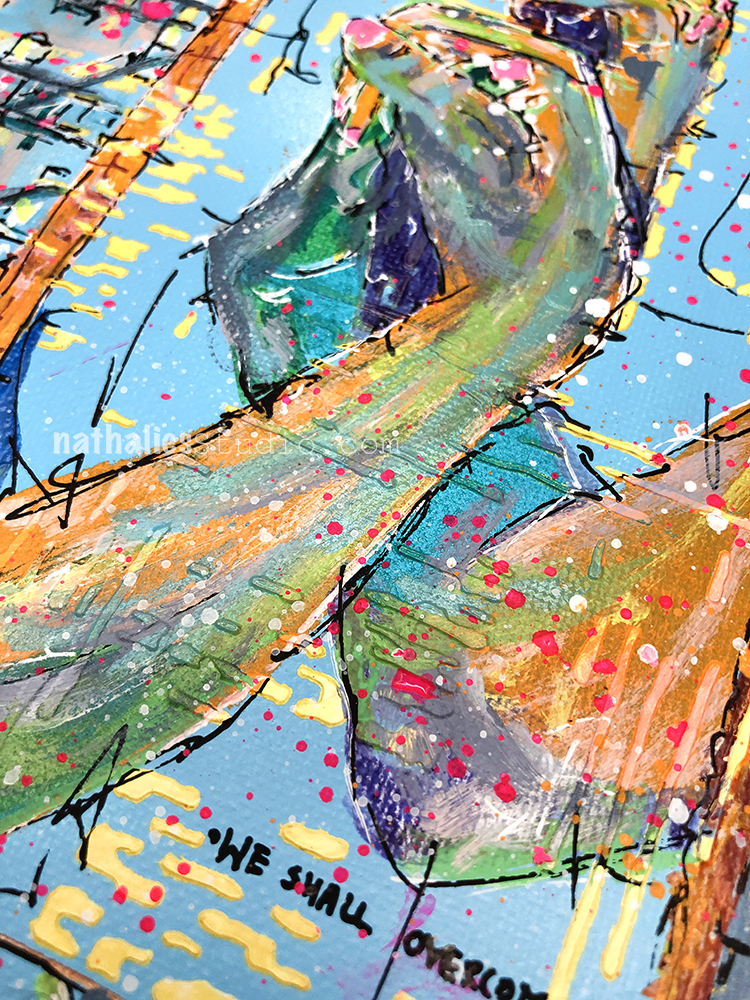 We shall Overcome is available in my store and looking for a new loving home.