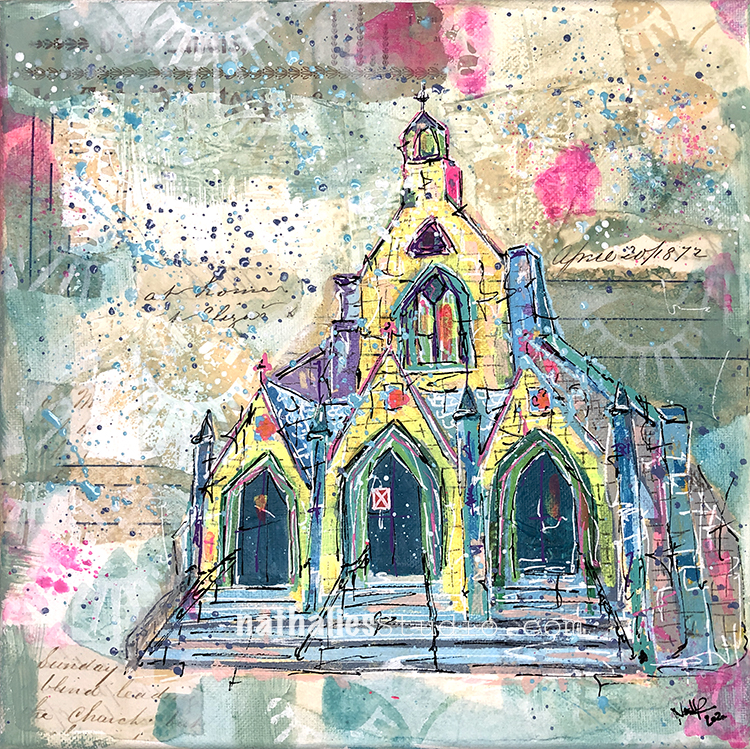 "Where is Tiffany" is another Mixed Media painting inspired by my Strolls through the Hood in Jersey City.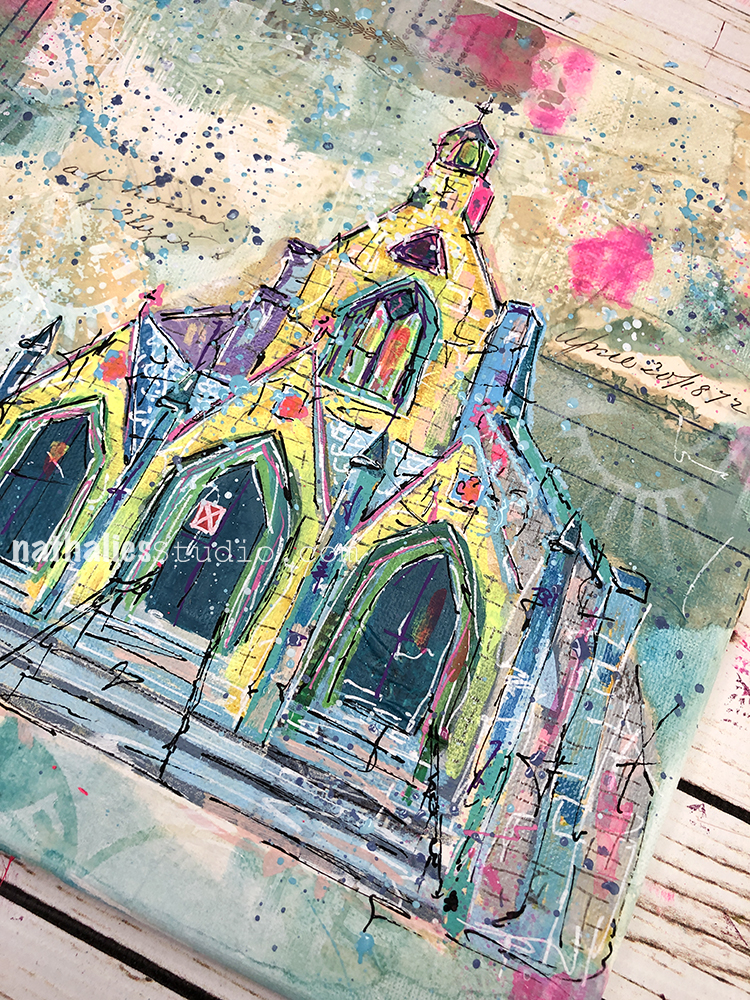 The magnificently dilapidated St. John's Church was once a showpiece of the community and diocese, lavishly decorated with Tiffany stained glass, Italian marble, and numerous decorations of the highest craft, the church was decommissioned in the 1990's, stripped of it's decoration, and left to disrepair and ruin.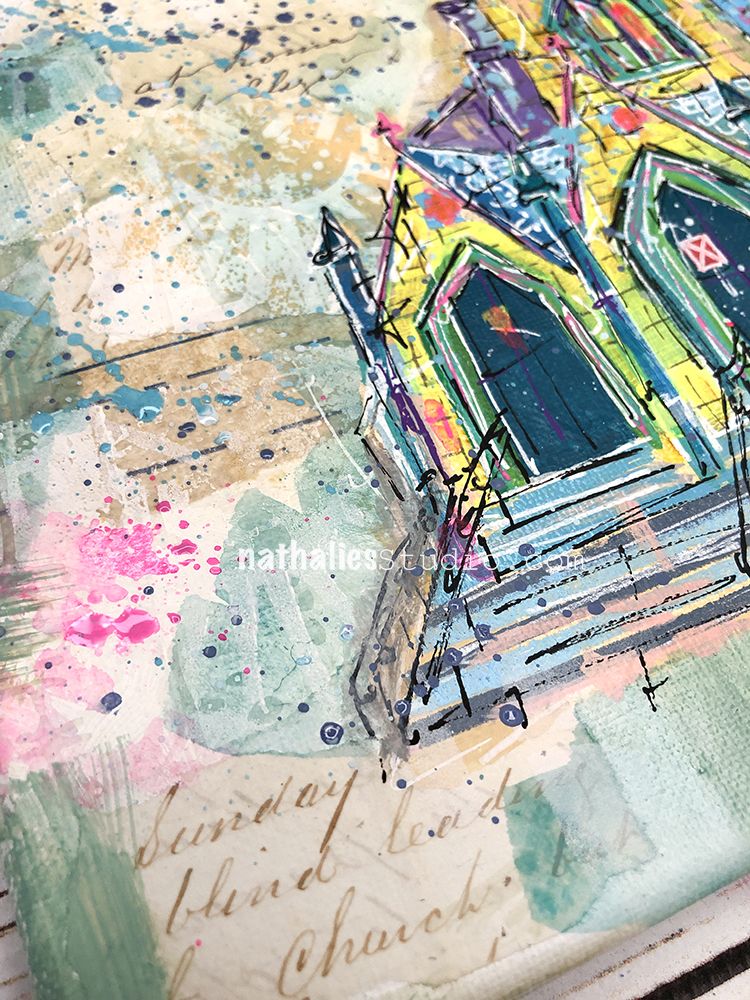 The church played a pivotal role in the civil rights movement of the 60s under Reverend Castle and was especially important for the Black Community in our city.
Castle was a a social activist and also actor, you might have seen him in movies like Philadelphia and other movies directed by his cousin Jonathan Demme.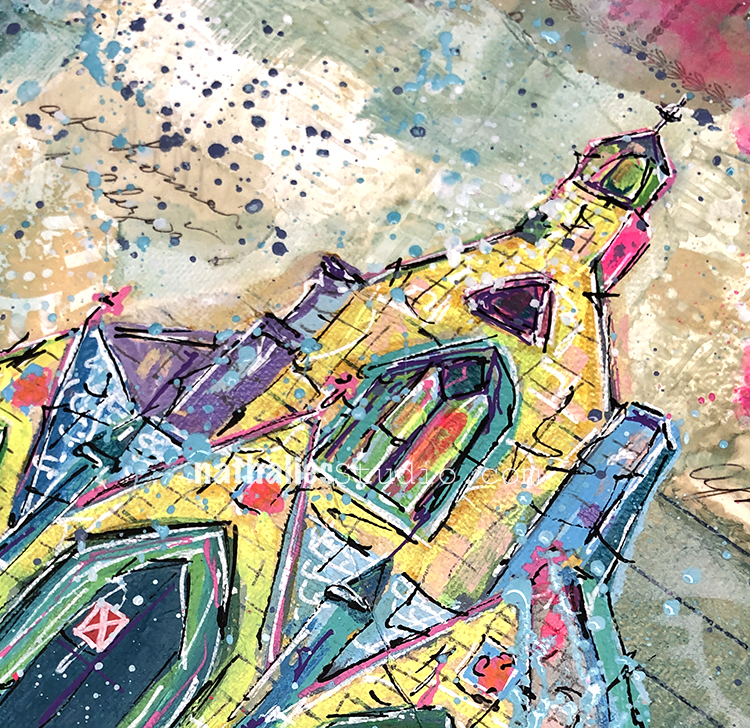 One of the crowning features of the church, the Tiffany windows, were auctioned off long ago and have strangely found their way to a historical museum in Chicago. I am still doing some research on the history of the church and I would love to find out more about the time during the Civil Rights Movement in the 60s …just the fact that there is not a lot of information easily to get shows how important it is to make sure the history is not forgotten.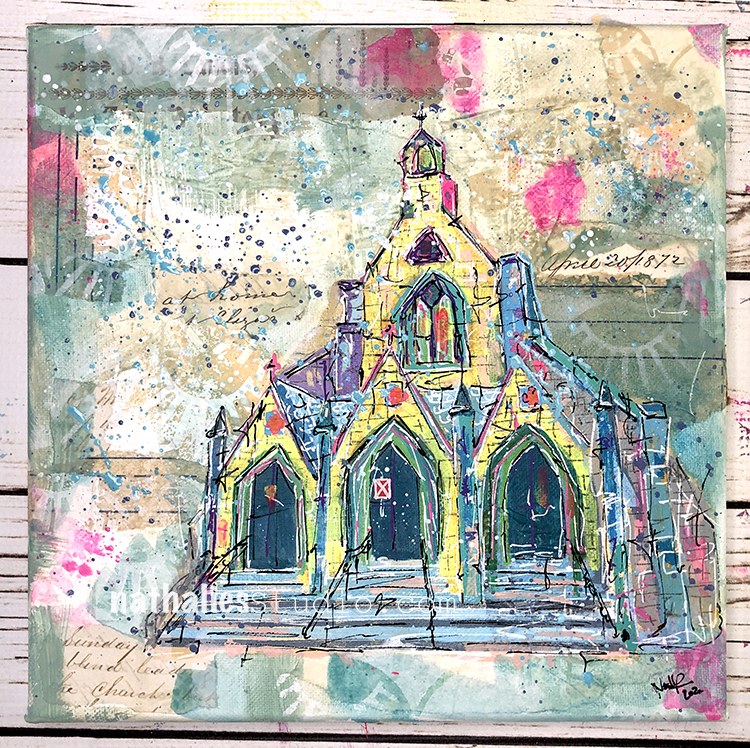 This original painting was made with spray paint, acrylic paint, gouache, collage, and markers on a 10×10" canvas. It is available here.