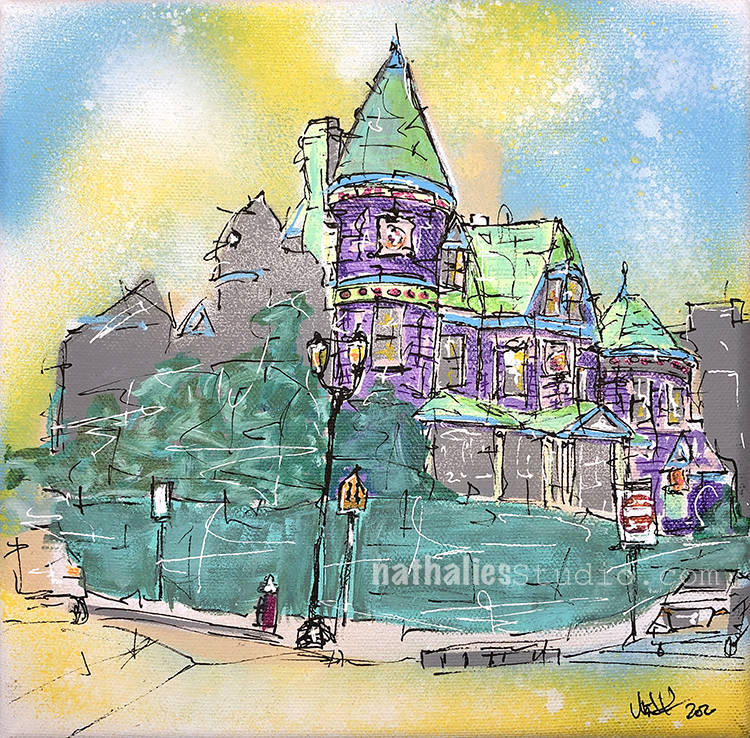 Here is another painting of the beautiful Queen Anne Mansion I walk by almost every day.
I wonder what the original colors have been back in the days- a lot of those houses have been actually painted in very jarring colors – but at some point house owners toned everything a bit own I guess.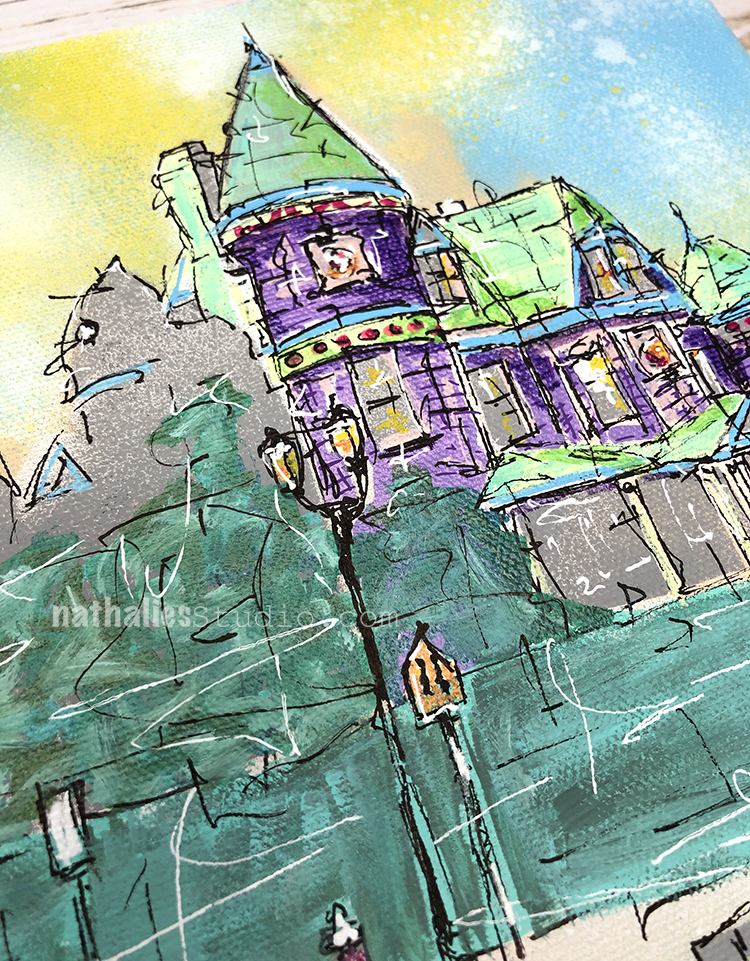 I had fun with this painting on a 8×8 canvas with Acrylic paints, gouache, spray paints and markers.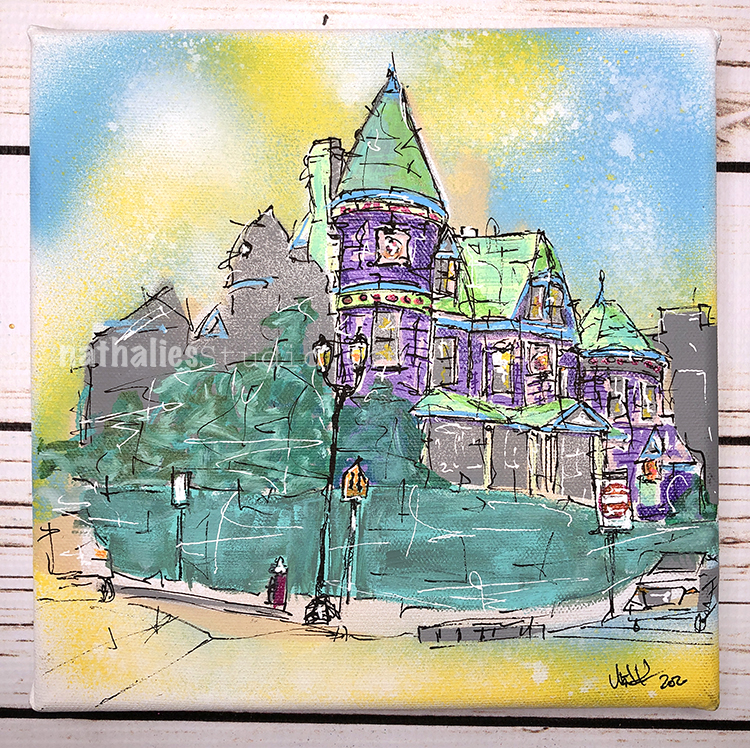 And you can give it a home if you want – it is available in my store – Check it out :)