Stampendous and Faber-Castell® Design Memory Craft have teamed up for a Blog Hop and the Faber-Castell® Design Memory Craft Design Team and some are playing with my Stampendous stamps and some yummie Faber-Castell Products – Wait until you see the colorful inspiration they have for you this week! We are all Blogging in Color!
I am back to play with some Gelatos – and for today's post I created a couple Graduation/Achievement Tags which I will use as Gift Hangers :)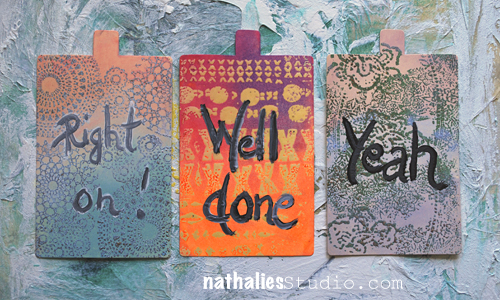 I stamped each tag with different stamps from my stamp sets and embossing ink and then used different Embossing powders on top and heat embossed them. The Gelatos rubbed over went wonderfully into the creases and not embossed areas, being resisted by the embossed areas themselves.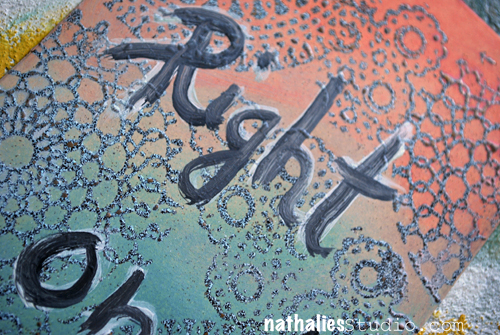 For the "Right On" tag I used the Kaffee Klatsch Stamp Set,  Aged Aqua Enamel and Gelatos from the Pastel Kit.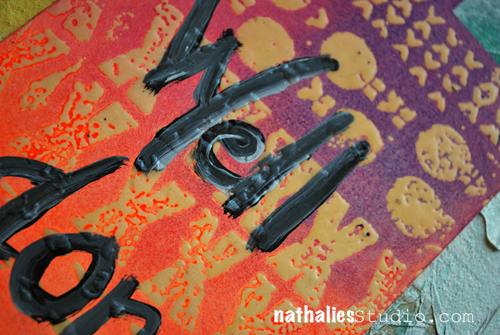 "Well Done" was created by using the Mark Maker Stamp Set, Deep Impression Chunky Enamel and Gelatos from the Bright Kit.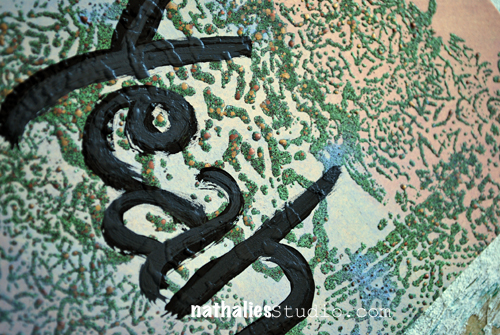 And for the Yeah tag I created a funky background using the Fiesta Stamp Set, Aged Green Embossing Enamel and again some colors from the Pastel Kit.
The titles were written with a brush and Soft Body paint. That was fun :)
Here are the supplies I used on this page

Don't forget to check out all the different projects from the Stampendous and Faber-Castell® Design Memory Craft Design Team this week – I heard there might be prizes involved ;)