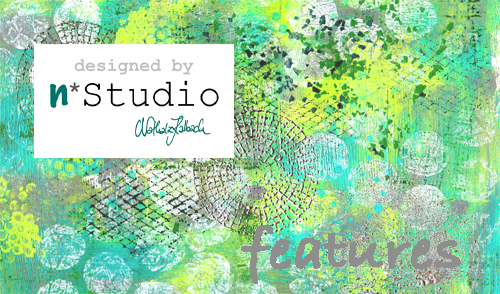 One of the things that make me really giddy is when I spy someone using my new stamps by Stampendous or also my Stencils with StencilGirl Products 
 So I thought once in a while I would feature the work of those wonderful talented people with a new Series called: designed by n*Studio features:…..
And today I feature: Marsha Valk 
I  know Marsha for many many years know – first online and then from meeting her at a workshop in the Netherlands, where she lives. She is a very talented person full of fun ideas. She just blew me away this year with her awesome creative video for Creative JumpStart and I am thrilled she did some fun projects using my stamps.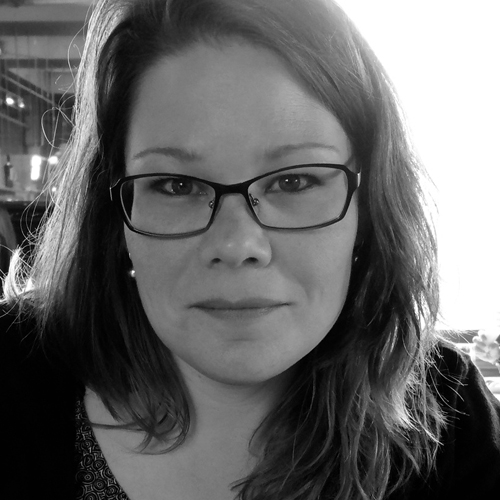 Hello, hello! I'm Marsha Valk from the Netherlands. I discovered scrapbooking in 2003 and I've been an avid scrapbooker, mixed-media/art journaler and just all round crafter ever since. I love all colours of the rainbow and i will use them all on one project if I get the chance!
I own all three of Nathalie's Stampendous stamp sets and i use them all the time on my projects. I love the grungy, graphic look. They' re ideal for adding a little bit of subtle tone on tone texture AND for adding contrast with a bolder colour ink. The quality is superb and I use them with and without an acrylic block. I couldn't tell you which one of the sets is my favourite: I just love all the different circle elements!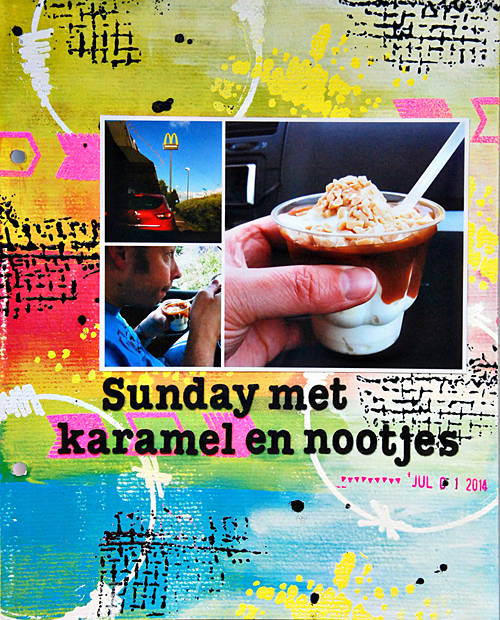 Page in my recent vacation album, inspired by Sanna Lippert. I especially love the effect of the burlap stamp combined with ultra high embossing powder!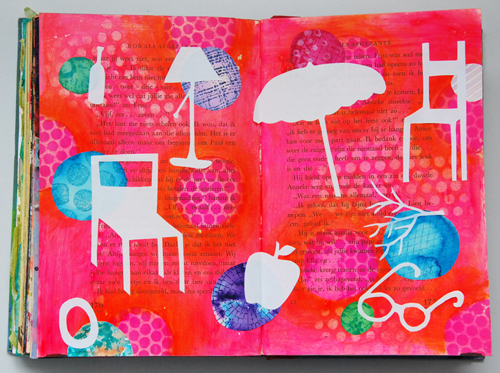 Page in one of my art journals – I have loads of pages like this, I love making patterns. I'm still debating if I want to add a quote. I just don't dare… It may take me years to decide. Hahaha. The background colours are neon irl, but my camera unfortunately has trouble catching that. The elements are the result of exercises from a class I took. I added stamped images to the Ecoline try-outs, cut them out and glued them into the book.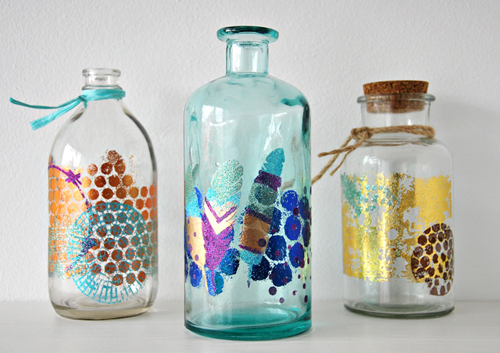 Mixed media bottles created for Scrap365 and WOW! Embossing Powders. This was such a fun project. The stamps are perfect for layering.
Thank you Marsha, I love how you used the stamps and layered them on each of the projects and the cool dimensional texture you created with the burlap stamps. And what a fab fab cool home decor idea to use them on glass bottles. Love them!!!
Here are the n*Studio products that Marsha used:

Thank you for coming by – don't forget- share your project using my stamps and stencils with me – I love to see them!!!!