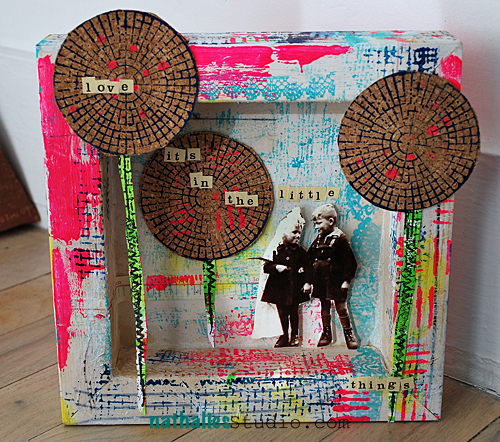 Happy Valentine's Day to all of you!
How about a funky Love shadowbox today?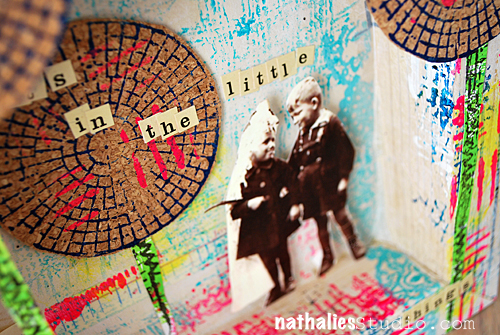 I whitewashed the wooden canvas with gesso – as I wanted to have the wood grain still peaking through and then stamped right onto it and used the template in my stamp set with different acrylic colors. I also included some of my old beloved Hambly Rubons and some Prima Washi Tape. I cut out some of of my stamped images for the stems and stamped also on cork again – I just love the look of acrylic paint on cork. I put a supply list for you below.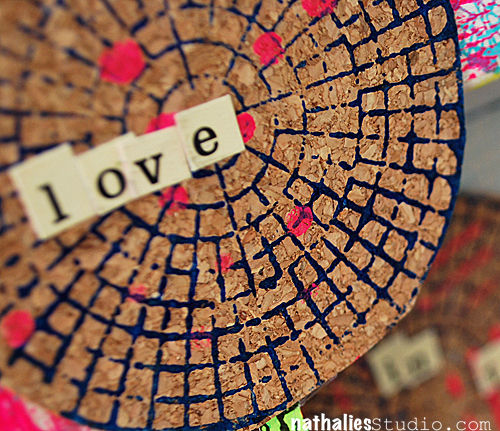 Lot's of Love to you!

hugs
Nat