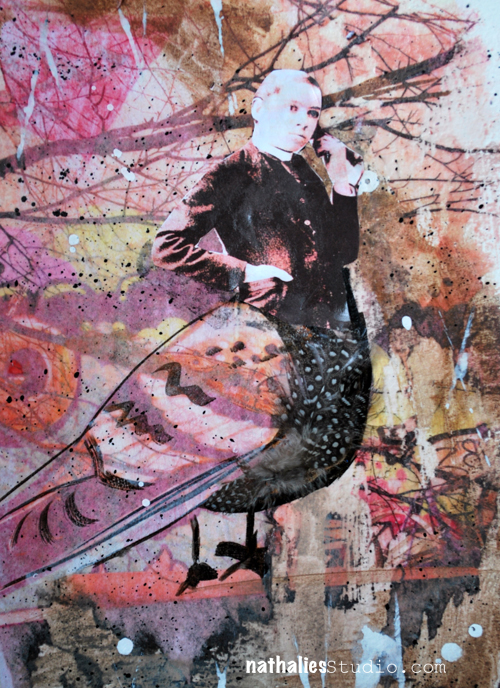 I was working on a fun assignment and created this grungy transfer for it. I printed out a nice photo of a graffiti wall which I had taken back in Germany and blew it up and then did the Transfer using Liquitex Gloss Gel. For a nice and even sheen I glazed over the transfer with some Liquitex Acrylic Inks mixed with Gloss Medium & Varnish – filling in the gaps too . I love the kind of torn poster wall effect this gave . This was exactly what I was going for.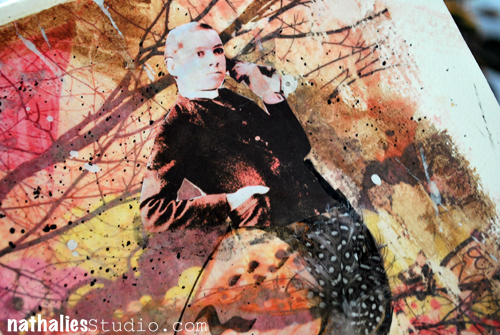 I collaged over some parts and painted in the bird with a brush and black ink. Also sprinkled some of the ink with a brush on the paper. I glued down some bird feathers with the Gel Medium and voila – done. Love it.
I will teach this as part of my upcoming class "Acrylic Media – Demystified" at the Ink Pad in NYC -so if you want to join – I would love to have you. The class will take place at Westbeth in the West Village and we will explore loads of fun media and techniques.
Here are the supplies I used for the transfer

Wishing you a gorgeous day
Nat