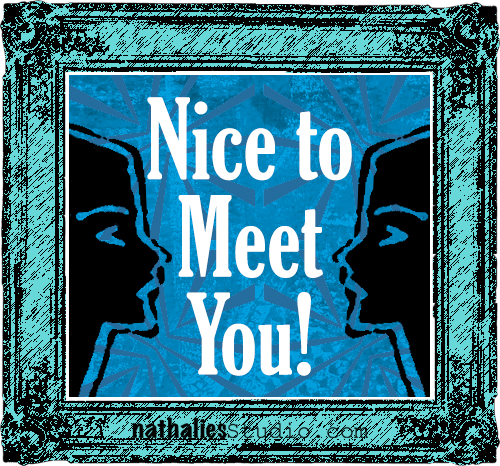 It's time to get to know an artist with… Nice to Meet You! Today I'd like to introduce you to the super creative Dana Tatar!
From time to time I learn about some amazing artists out there who are working with my stamps and stencils and are creating some fun and exciting projects. It's always inspiring to see what others do with my designs. Sometimes they even introduce me to a new way of seeing the pattern or a new technique to try on my own. That's what I'd like to share with you today. Let's meet Dana!
---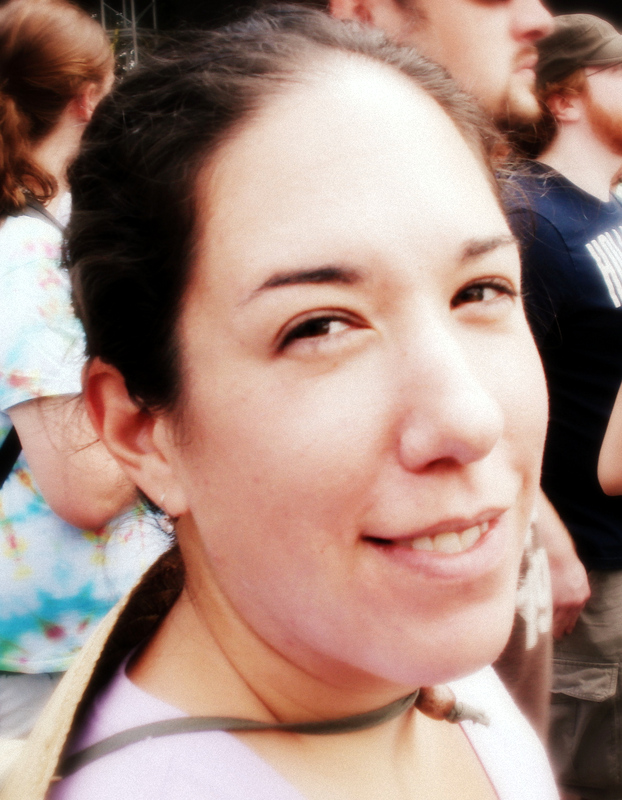 Please introduce yourself to our readers:
My name is Dana Tatar and I am an artist who creates paper crafts, mixed media pieces, and DIY projects inspired by music, poetry, pop culture, and current events, in an eclectic style. I was a biochemist before I decided to stay home full-time with my daughters and my analytical mind is always present when I'm crafting. I really enjoy playing with wet media; mixing things together, heating and drying things out, and trying to find creative uses for products.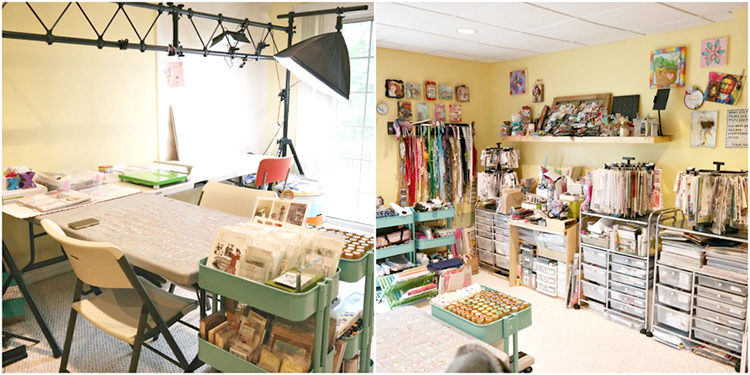 How do you make time to be creative?
I'm very fortunate to have the majority of my days free to create in my studio. When home and family life becomes stressful, time in my studio helps keep me balanced and is a great stress-reliever.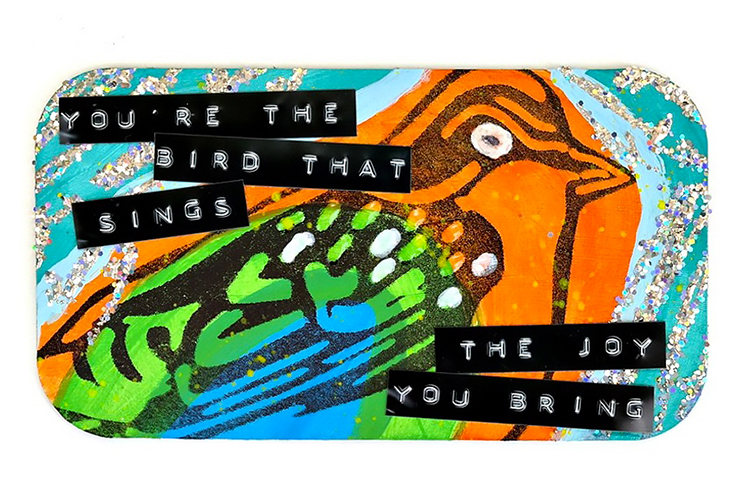 What are some of your favorite n*Studio stamps / stencils?
I like to include birds in many of my art pieces, so I reach for the Bird Foam Stamp, Cling Rubber, and Stencil Set a lot. I was born and raised in Detroit, Michigan, so I also love the Urban Scribble Foam Stamp, Cling Rubber, and Stencil Set, and I use it when I miss the bustle and grittiness of a big city. Nathalie's new City Streets foam stamp collection is also amazing! I love the round designs and that the sets include both a positive and a negative foam stamp.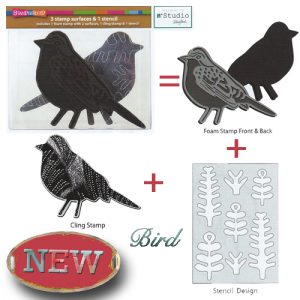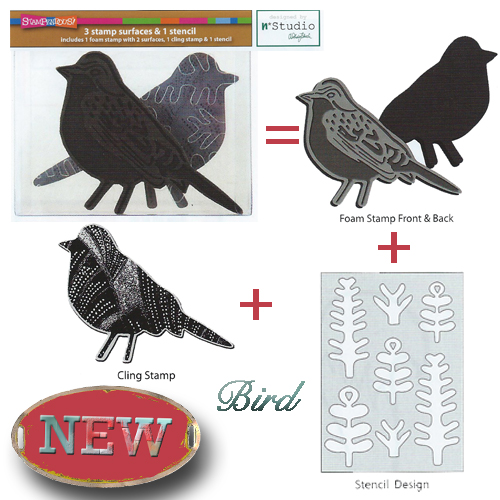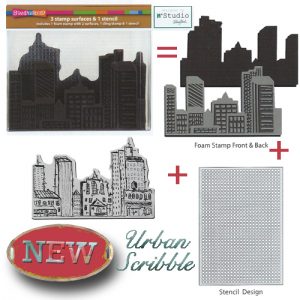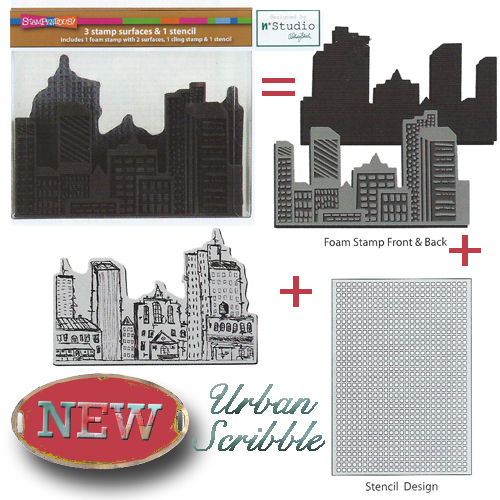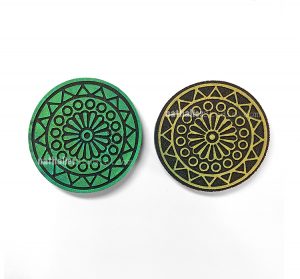 How do you love to use them?
I use Nathalie's stamps and stencils primarily for mixed media and altered art projects to help create texture and fun prints, but I also use them for paper crafts.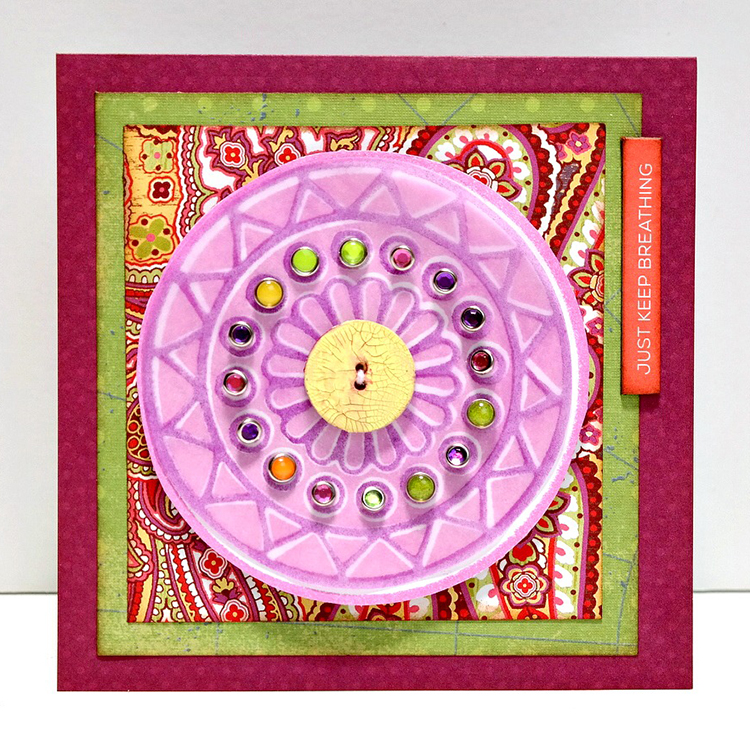 What is your favorite medium to work in? 
I love to try new things and stretch myself as an artist. I work with a variety of materials and don't really have a favorite medium, although I do really love patterned paper. A fun mix of supplies helps ensure that no matter what mood I'm in I'll have something that catches my eye, and oftentimes short, attention span.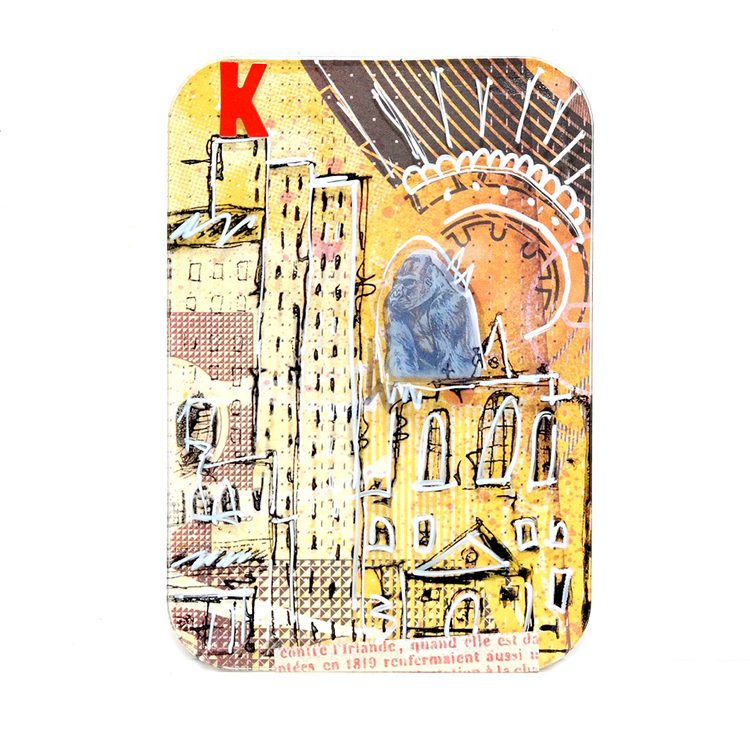 What inspires you to be creative?
I'm greatly inspired by song lyrics, quotes from my favorite authors, and pop culture references. Often times I'll hear a verse, or read a line, that I relate to and immediately want to run to my studio to create.
Do you have a favorite artist?
My favorite contemporary artist is Ralph Steadman. If we're talking about the masters, I'd pick Rembrandt.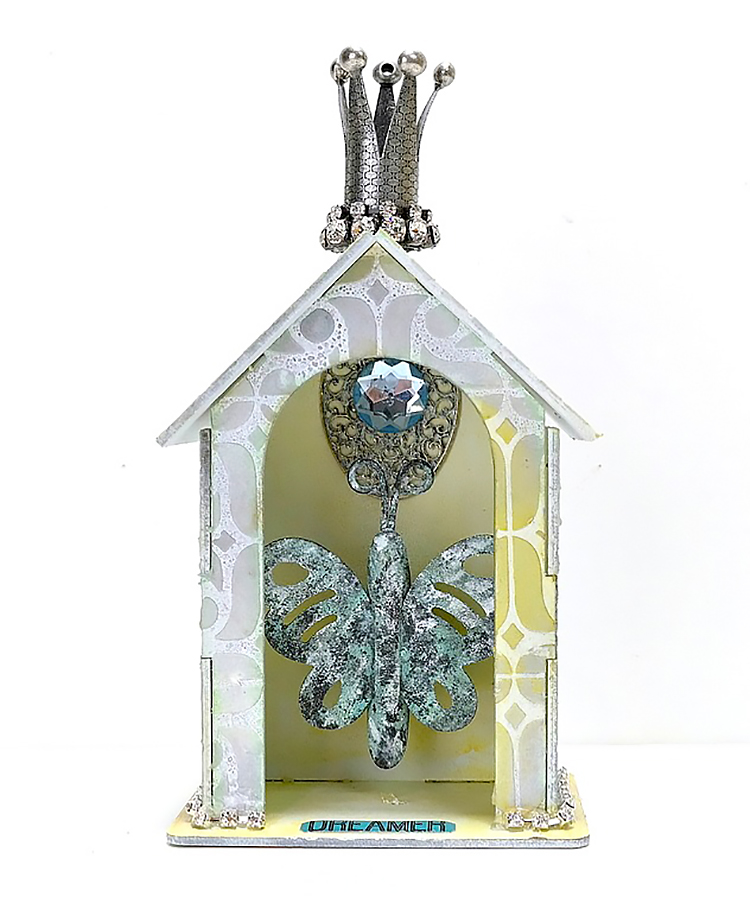 How did you get into art-making?
I started my journey into the craft world after the birth of my first daughter as a way to preserve memories. I had an almost obsessive need to document every moment and milestone. Having a second daughter a little more than a year later forced me to reevaluate the high and unrealistic expectations I set for myself. There are only so many hours in the day! Over time I started to create less traditional scrapbook layouts and began to explore other forms of art. What started out as memory keeping has transformed into artistic expression that I need to do, mostly for my own enjoyment.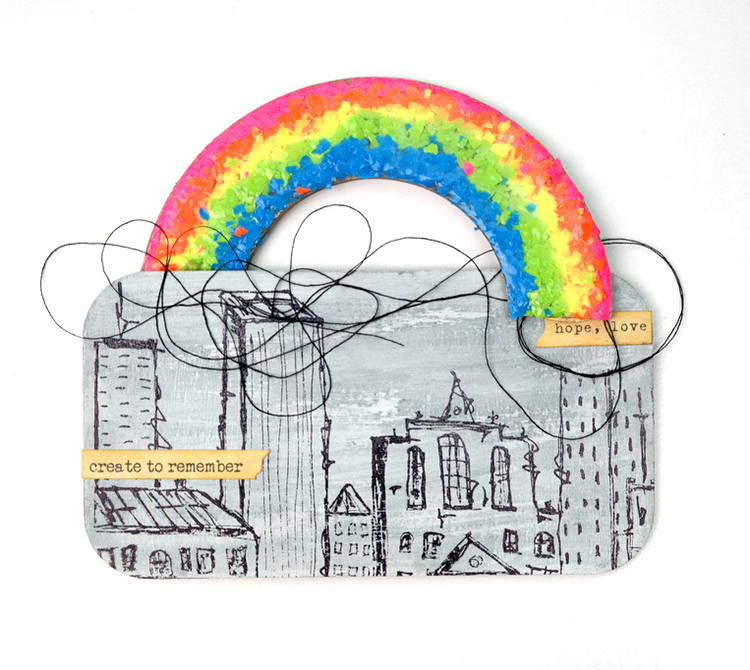 In three words, how does art-making make you feel?
One With Myself
---
Thank you Dana for sharing your story, art, and outlook with us! Be sure to check out all our Nice to Meet You! posts to learn about all the inspiring artists we've featured.