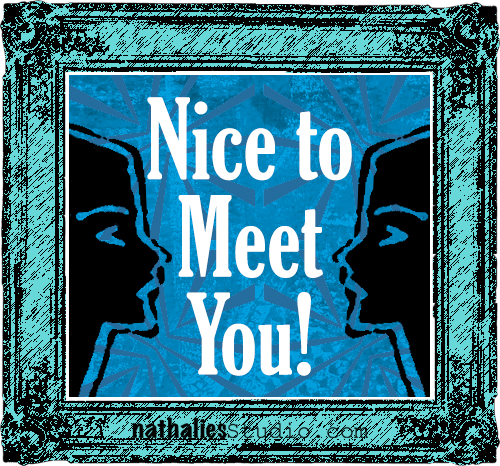 It's time to get to know an artist with… Nice to Meet You! Today I'd like to introduce you to the inspiring art and story of my Creative Squad member Jennifer Gallagher! Jennifer has been creating for us for several months now and is a master of clean beautiful colors and fresh patterns and layers. Read on to hear her story:
---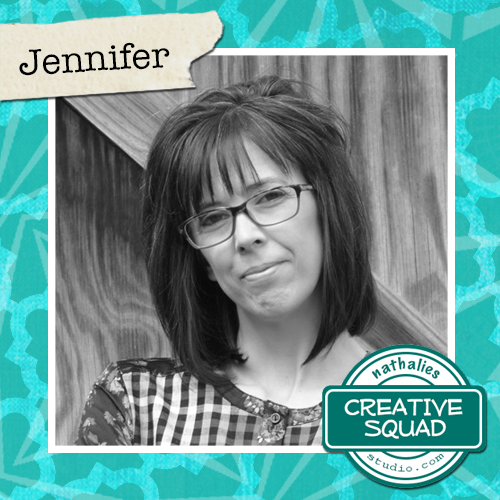 Please introduce yourself to our readers and tell us where you live:
My name is Jennifer Gallagher and I'm a wife, mother to two boys, and an artist. I teach fine art courses for children and adult art journaling classes in my local community. I live in Scott Depot, West Virginia. It's a small town surrounded by the natural beauty of the mountain state.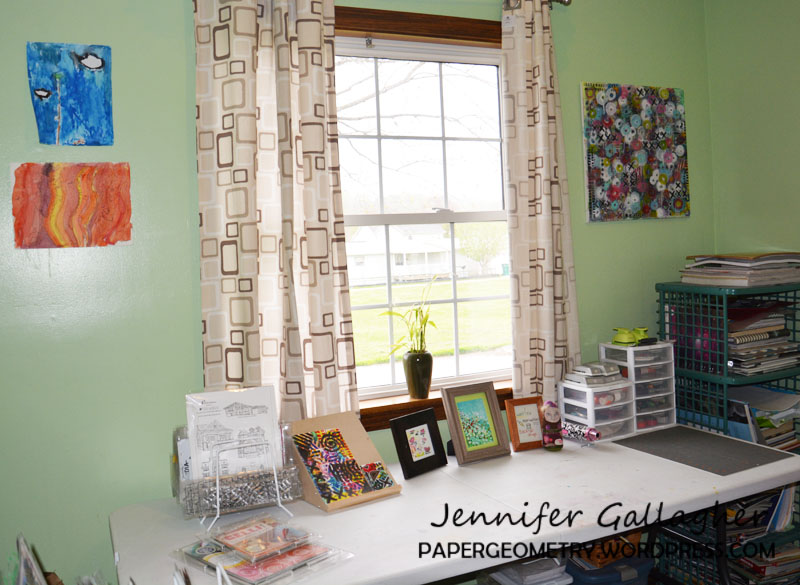 How do you make time to be creative?
I look for opportunities to spend time in my studio when the rest of my family is busy. My kids are teenagers now and are involved in activities with sports and friends which allows me to have more creative time. I take advantage of every moment.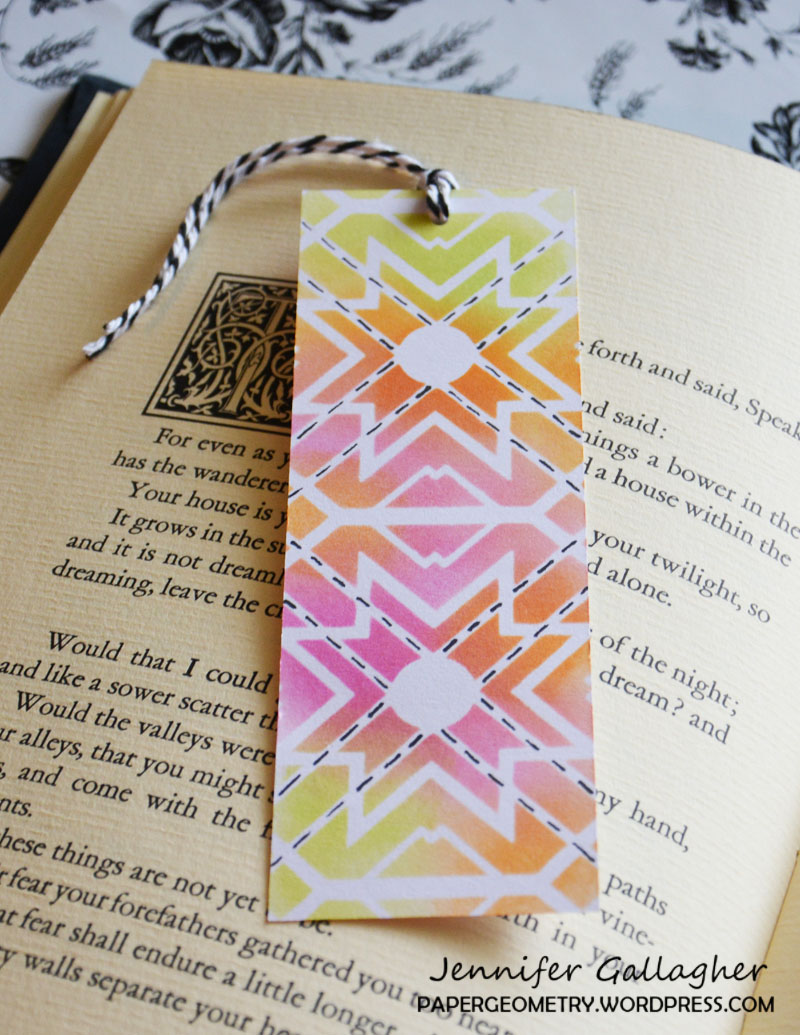 What are some of your favorite n*Studio stamps / stencils? 
It's hard to pick favorites! I love the geometric flair Nat's products have. My must-have stencils include Toledo, Manhattan, Buenos Aires and Santiago. I cannot get enough of the artistic style of Nat's rubber stamps. I love the Stroll Around the Block series, especially the Art Deco house.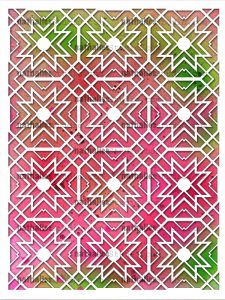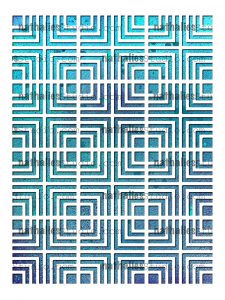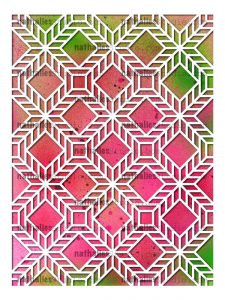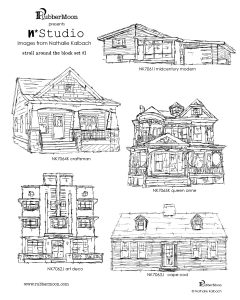 How do you love to use them?
I use my n*Studio products in many ways. One of my favorites is to create stunning pates in my art journal. I also use Nat's stencils religiously when I am gelli-printing and painting canvases.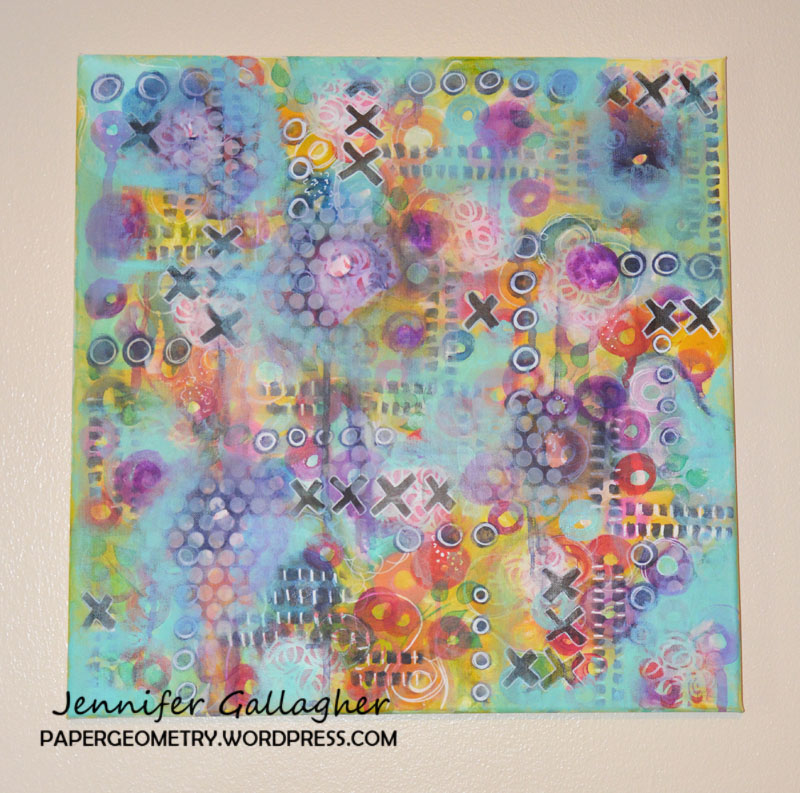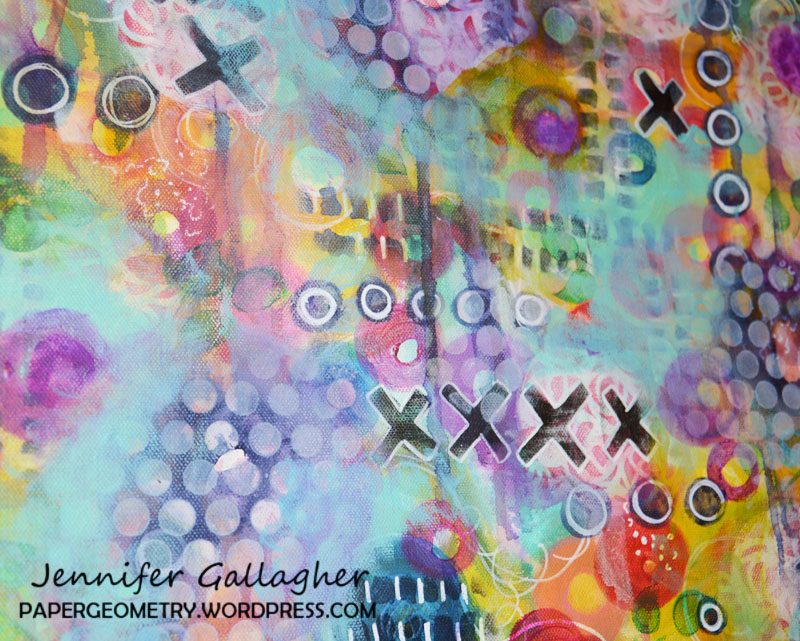 What is your favorite medium to work in?
Since I consider myself a mixed-media artist, I don't have one absolute favorite. I try to combine inks, acrylics, paper, and watercolor in almost all of my pieces. I definitely couldn't live without my inks.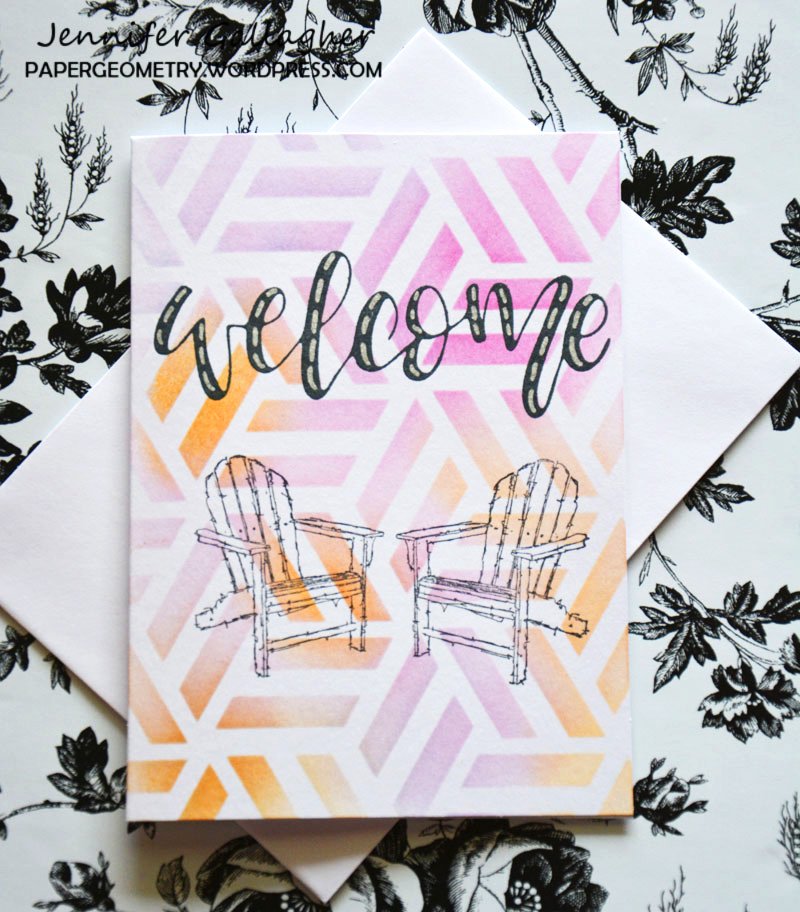 What inspires you to be creative?
Part of my desire to be creative is just a natural part of who I am. I am also very inspired by other artists. I live in a rural community, so social media has become a vital part of my connection with other artists and finding new inspiration.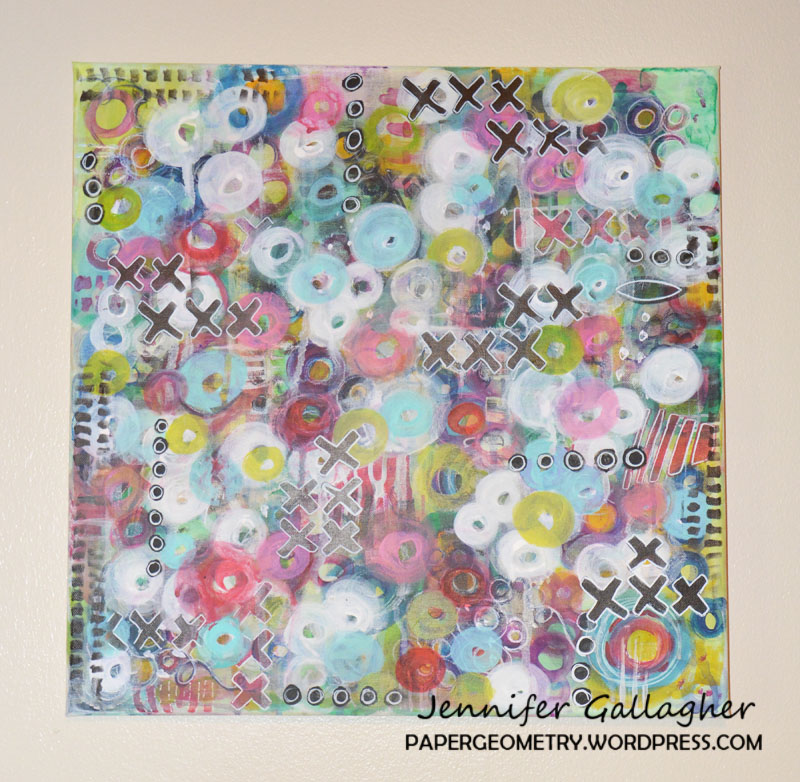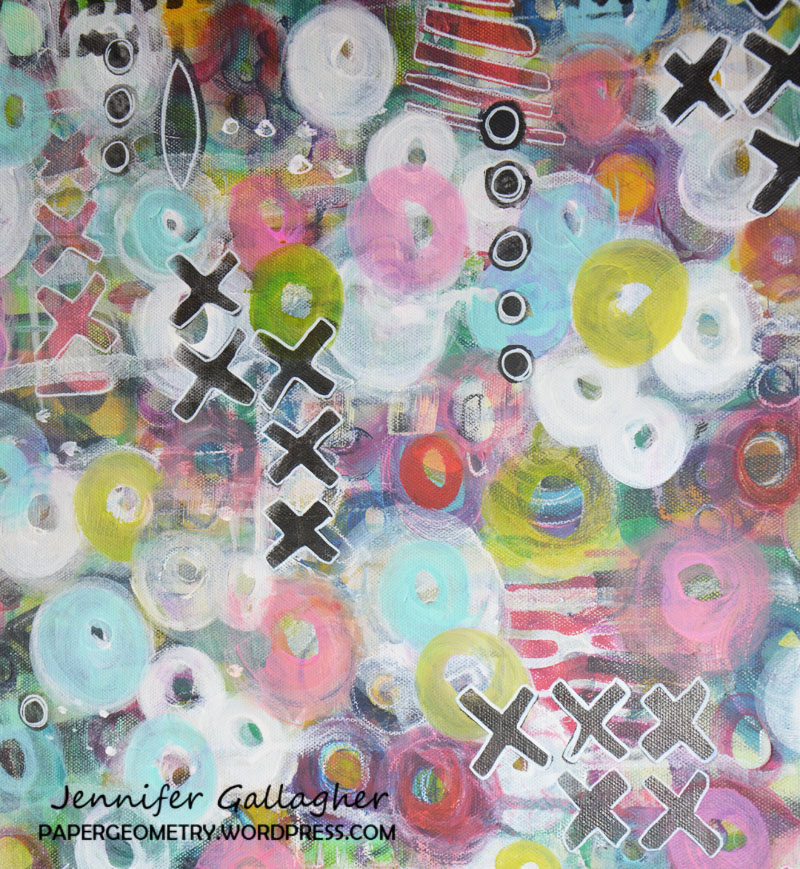 Do you have a favorite artist?
I love the work of Kandinsky. I also find Albert Oehlen and Willem de Kooning to be wonderful.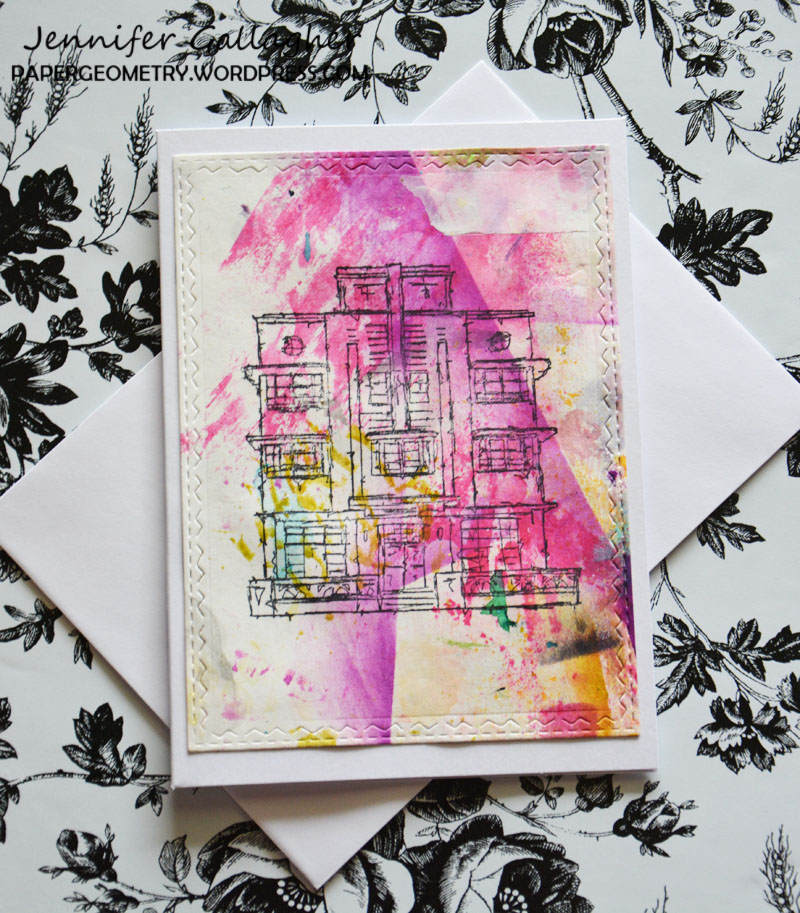 How did you get into art-making?
My earliest creative memories include drawing outfits for my barbie dolls and stitching small items like handkerchiefs from scraps of ribbon and cloth. As a teenager, I focused my time on drawing and fashion design. My love of fashion led to me to study design and textiles in college and my progression from fashion into the visual arts has been natural.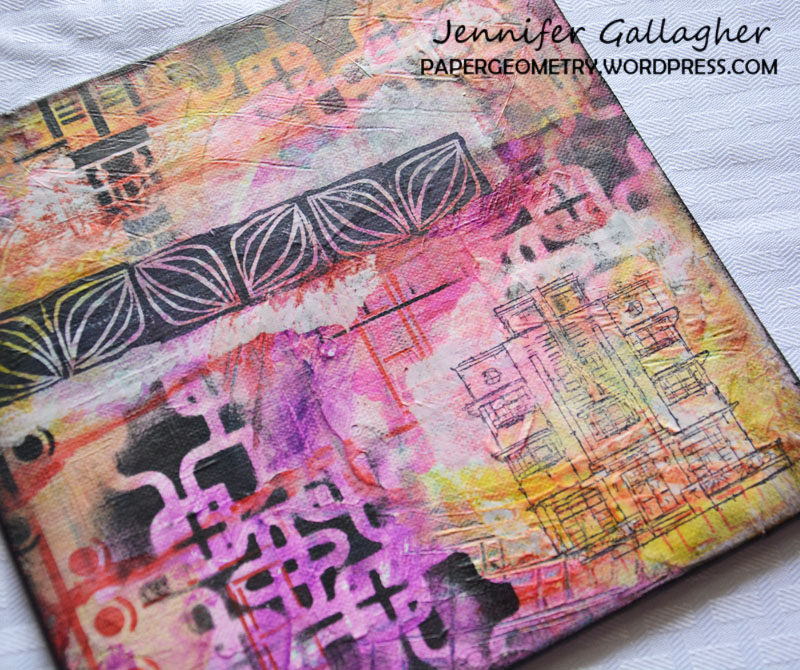 In three words, how does art-making make you feel?
Centered
Connected
Fulfilled
---
Thank you Jennifer! To read more of these inspiring interviews, just click HERE! And if you'd like to try out some of the projects that Jennifer has shown, here are some of the supplies that she used: