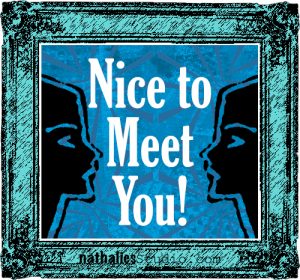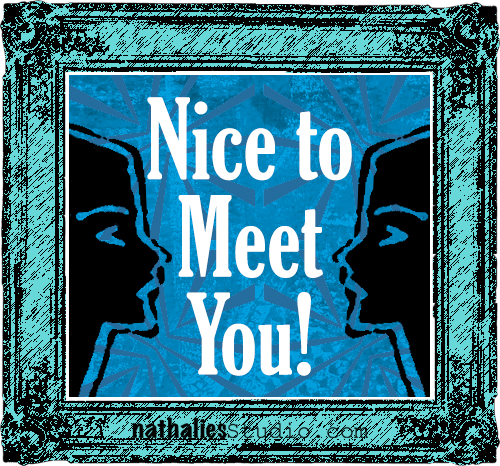 It's time to get to know an artist with… Nice to Meet You! Today I'd like to introduce you to the inspiring art and story of Priscilla Read!
From time to time I learn about some amazing artists out there who are working with my stamps and stencils and are creating some fun and exciting projects. It's always inspiring to see what others do with my designs. Sometimes they even introduce me to a new way of seeing the pattern or a new technique to try on my own. That's why today I'd like to share with you Priscilla Read:
---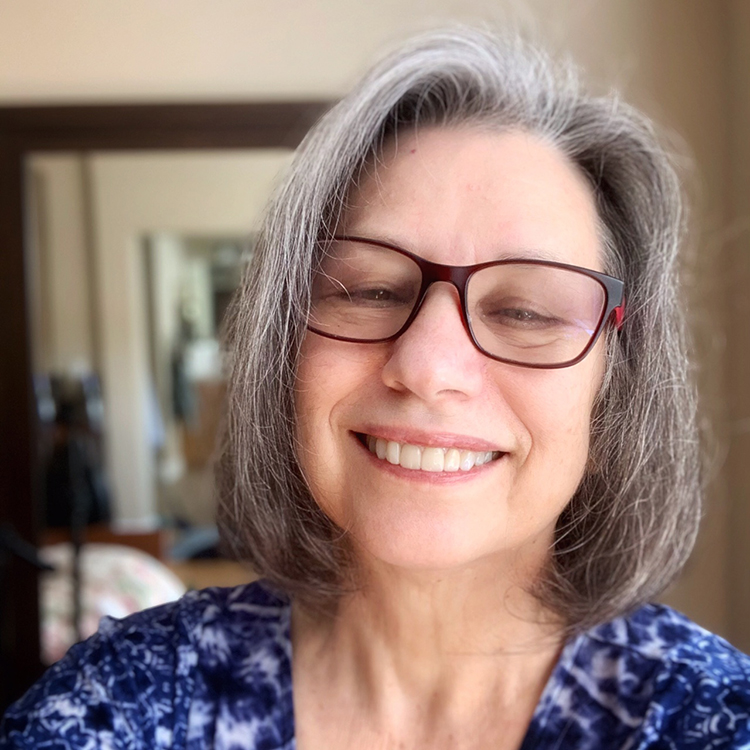 Please introduce yourself to our readers and tell us where you live:
I am a mixed media artist living in San Ramon, California. I want to do it all. I love working in all kinds of media, but especially love using fabric and quilt making techniques in my artwork. I continue to learn by taking classes and was lucky to find Nathalie's online classes through Sketchbook Skool and her recent Time Traveler class.
How do you make time to be creative?
I make it a priority to do something creative, even just for a few minutes every day. People say, "you're so creative", but I believe that creativity is a practice that anyone can learn and become more creative. Classes like Nathalie's help to open our minds and hearts to our own creativity.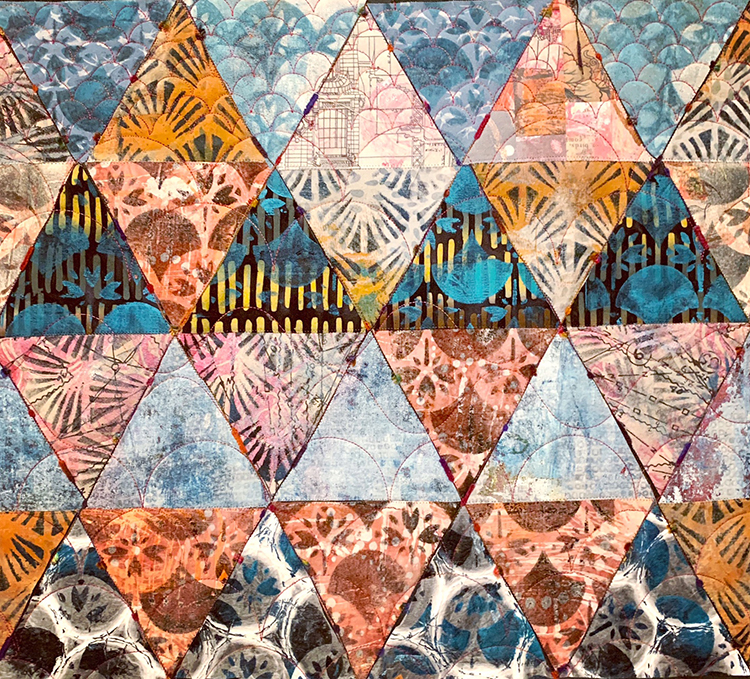 What are some of your favorite n*Studio stamps / stencils? How do you love to use them?
I only have a few of her art deco stencils so far, but plan to get some of her foam stamps. I used the stencils to gelli print fabric for my Deco Wallpaper quilt and for the cover and pages of the journal I made in the Time Travel book. I also used some in fabrics printed to add to my stash for future projects.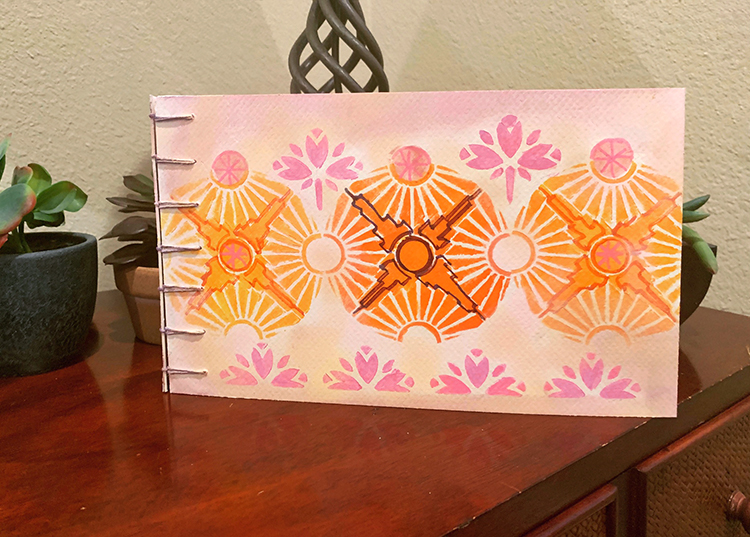 What is your favorite medium to work in?
Fabric! So many possibilities from surface design techniques like dyeing and printing to sewing and quilting.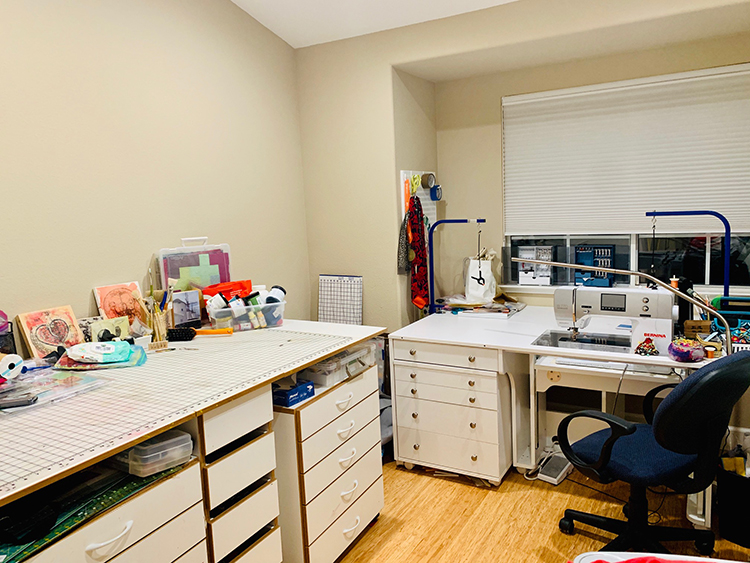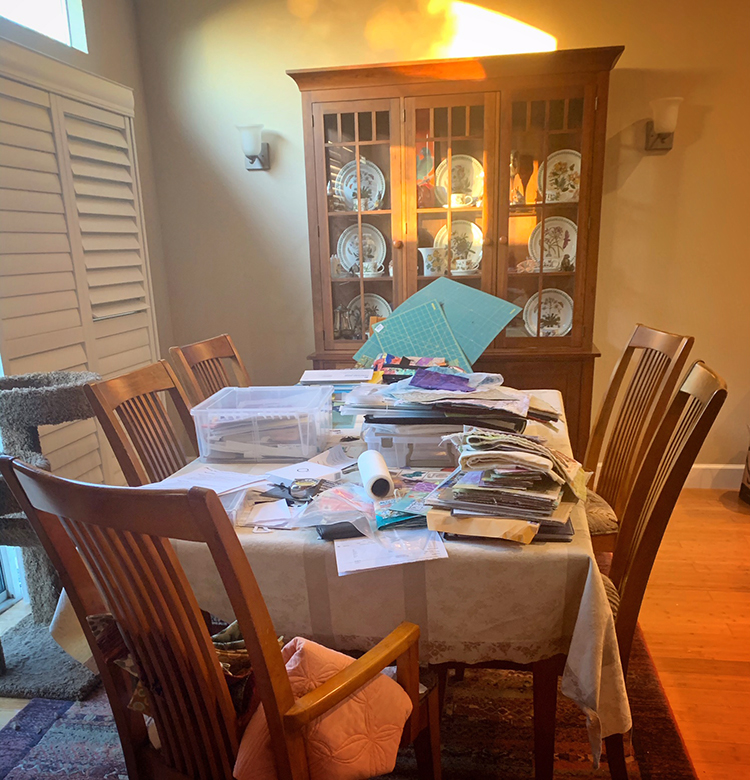 What inspires you to be creative?
I connect with others through my art. I belong to a couple local quilt guilds and Studio Art Quilts Association (saqa.com) which connects me with like minded artists and exposes me to new ideas and opportunities.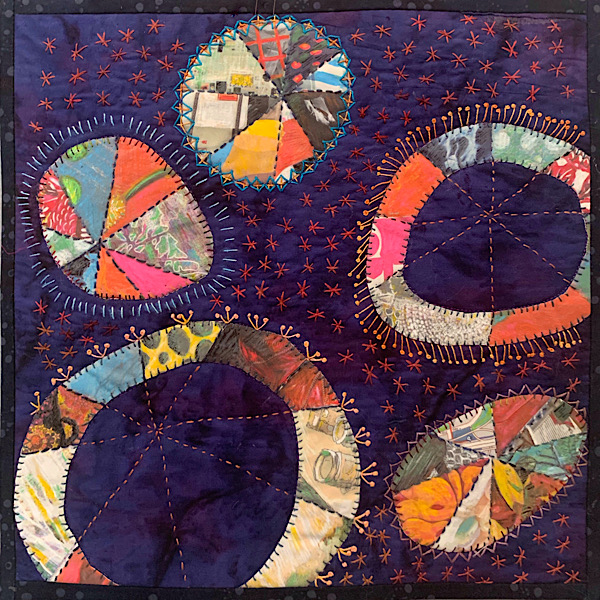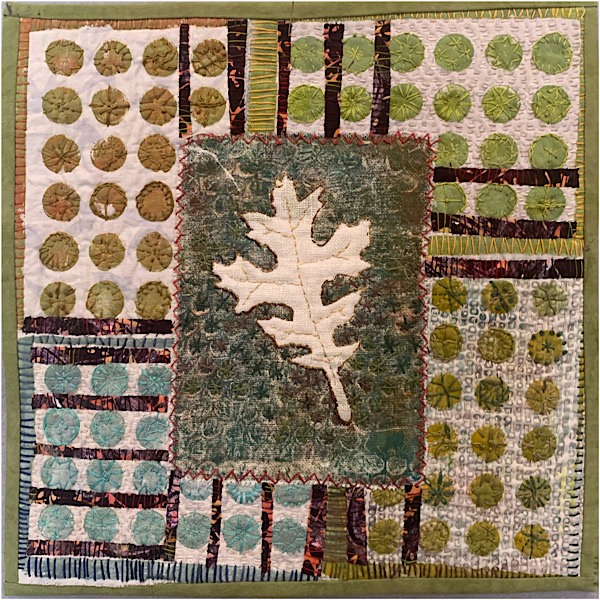 Do you have a favorite artist?
Faith Ringgold. I first learned about her through my interest in quilting and wanted to learn more when I saw her story quilts. I am inspired by her originality and fearless depiction of social justice issues.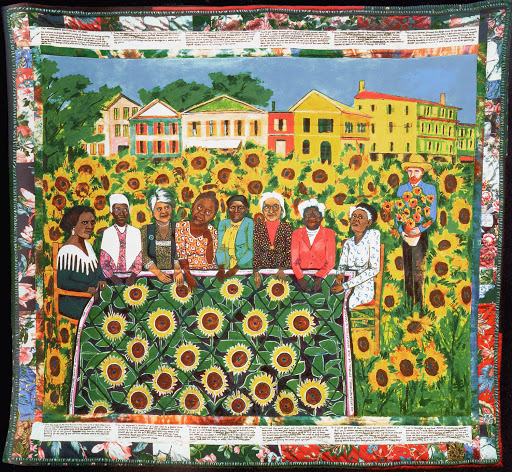 How did you get into art-making?
I was drawn to the crafts and making things from childhood when I learned to knit and sew. I didn't really know much about art until high school when I took a humanities class in my junior year and an art class in my senior year. I wanted to become an artist, but the only other person who thought it was a good idea was my art teacher. I continued making art and taking classes whenever possible.
In three words, how does art-making make you feel?
Connected. Grateful. Joyful.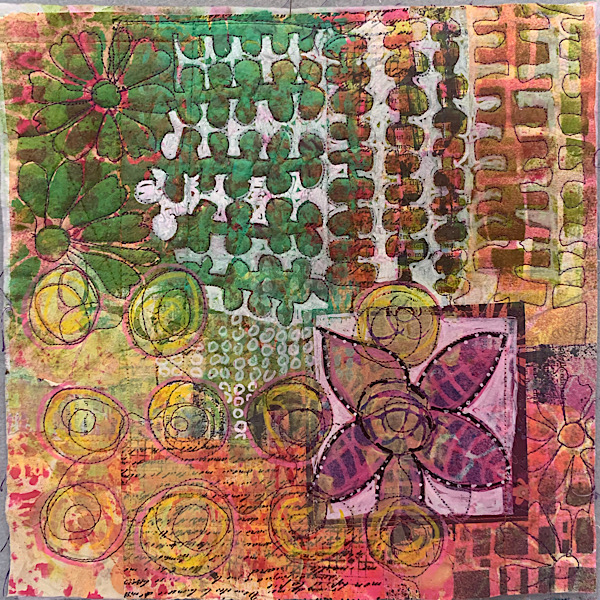 ---
Thank you for sharing your inspiring artwork and perspective Priscilla! Love to see my stencils used in your gorgeous fiber art and a peek into your personal workspace is always so fun to see.
Be sure to check out all our Nice to Meet You! posts to learn about all the inspiring artists we've featured.