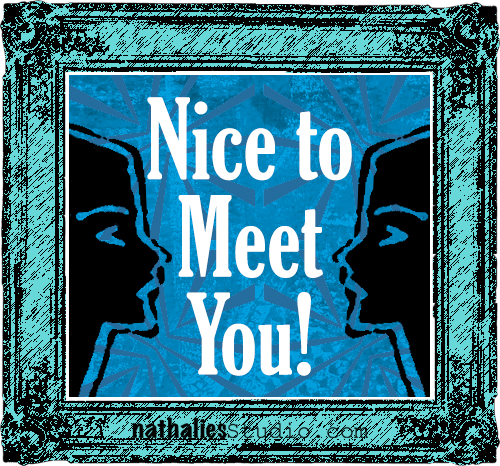 It's time to get to know an artist with… Nice to Meet You! Today I'd like to introduce you to the inspiring art and story of Sarah Donawerth!
From time to time I learn about some amazing artists out there who are working with my stamps and stencils and are creating some fun and exciting projects. It's always inspiring to see what others do with my designs. Sometimes they even introduce me to a new way of seeing the pattern or a new technique to try on my own. That's why today I'd like to share with you Sarah Donawerth:
---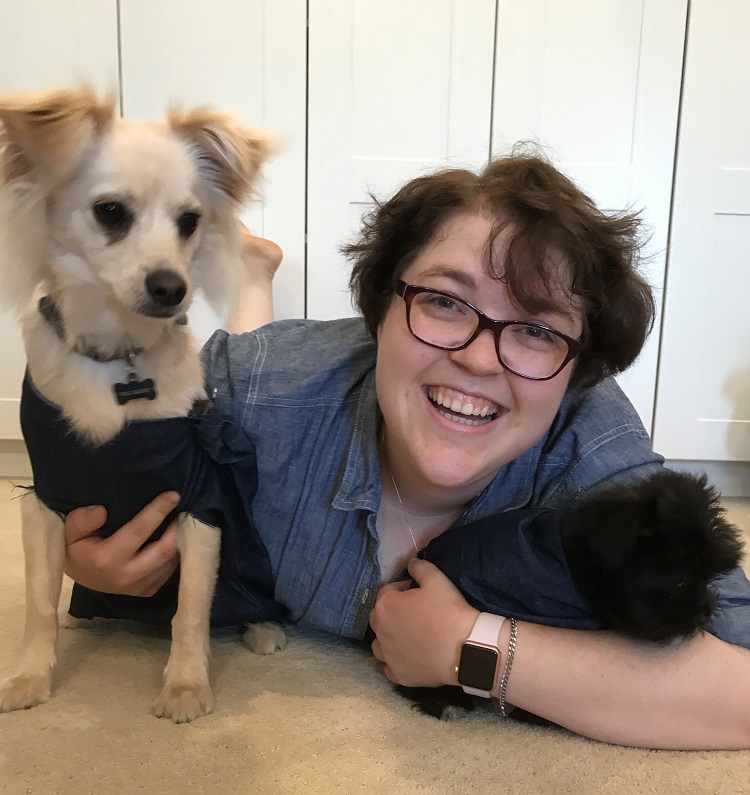 Please introduce yourself to our readers and tell us where you live:
I am Sarah Donawerth, a writer, blogger, and artist from Orange County, CA. By day, I work in the marketing department at Stampington & Company and by night I am trying to use my creativity to make a lasting impression on the landscape of the world. I have two little dogs, Mr. Darcy and Mr. Bingley, and I love playing violin, knitting, crocheting, reading Jane Austen, and making mixed-media art.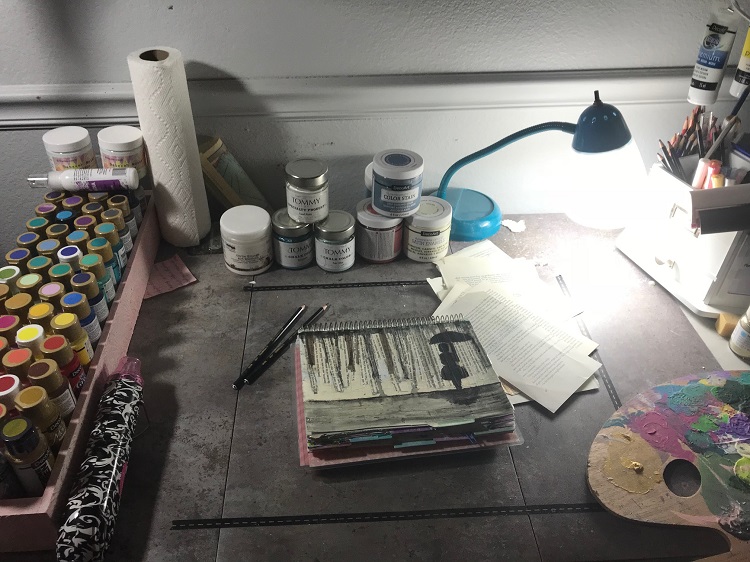 How do you make time to be creative?
I am dreadful at finding time to be creative. I am fortunate that I get to create art as part of my day job, but I also find that my creative time is sporadic. I will create for an entire weekend and then not pick up a brush for the next month. I've had to accept that life gets in the way, but it will never stop me from trying to make time and to make art a priority in my life.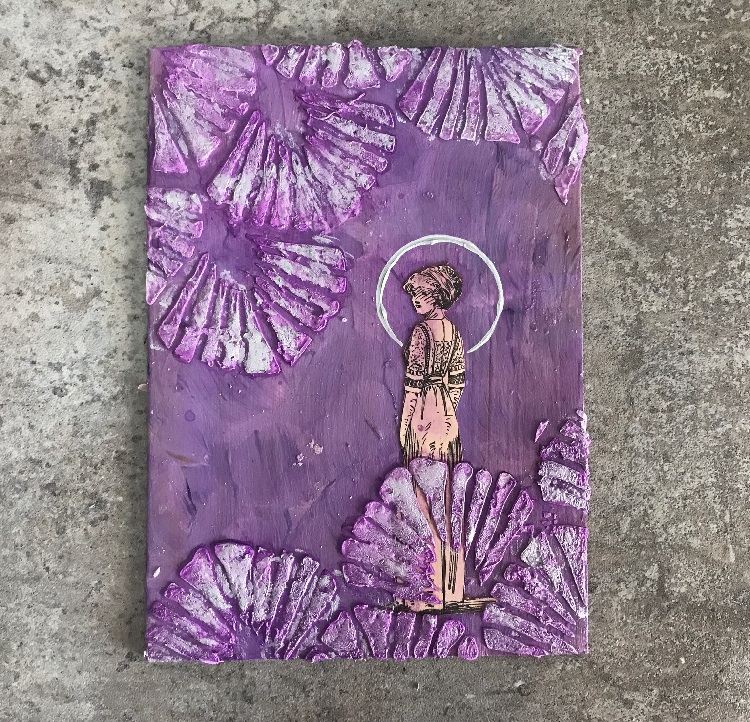 What are some of your favorite n*Studio stamps / stencils? How do you love to use them?
I absolutely love the Art Deco Wallpaper stencil from StencilGirl Products. I absolutely love that it is a repeating pattern that can be used as an entire background, but the fans can also be used to decorate corners, used in strips, and used in so many ways. I have used this stencil so many times that it is completely mangled. It has been melted in one corner by a failed wood-burning experiment, it is stained with permanent ink, and it has clumps of gel medium still clinging to it from previous projects.
What is your favorite medium to work in?
There is something so satisfying about spreading paint out onto canvas. I like to collage a background so that it has plenty of texture, then rely on the paint and finishing touches to create the foreground picture. My absolute favorite materials to use in my artwork are vintage book text and the Stabilo All Marking Pencil. The vintage book text provides the perfect neutral-colored, patterned background for my work. I enjoy using the lines of text to create different designs in the background. The Stabilo All Marking Pencil is a great way to distress a painting. Just draw all over, wet with a brush, and dab away with a paper towel until the effect is achieved. It also helps to cover a myriad of mistakes with distressed, grungy goodness.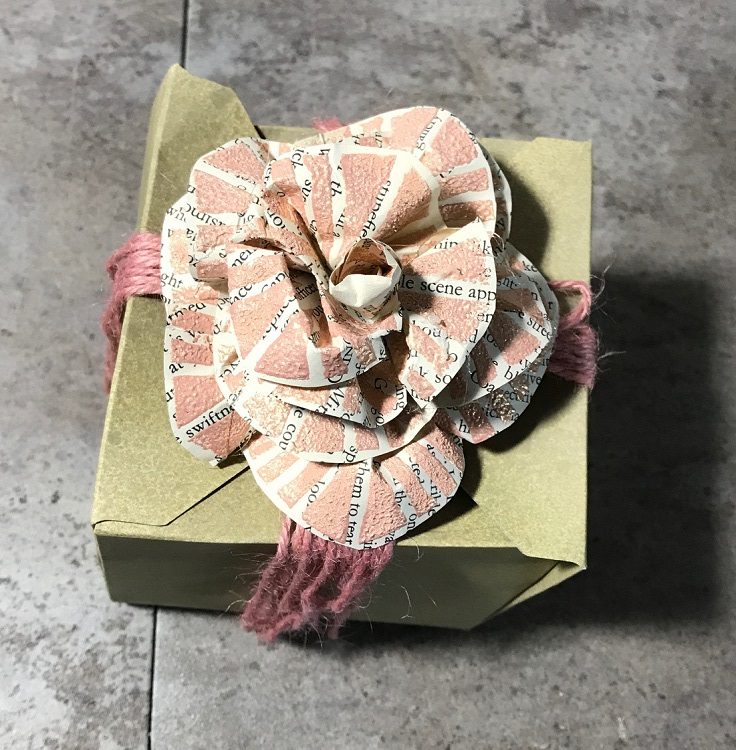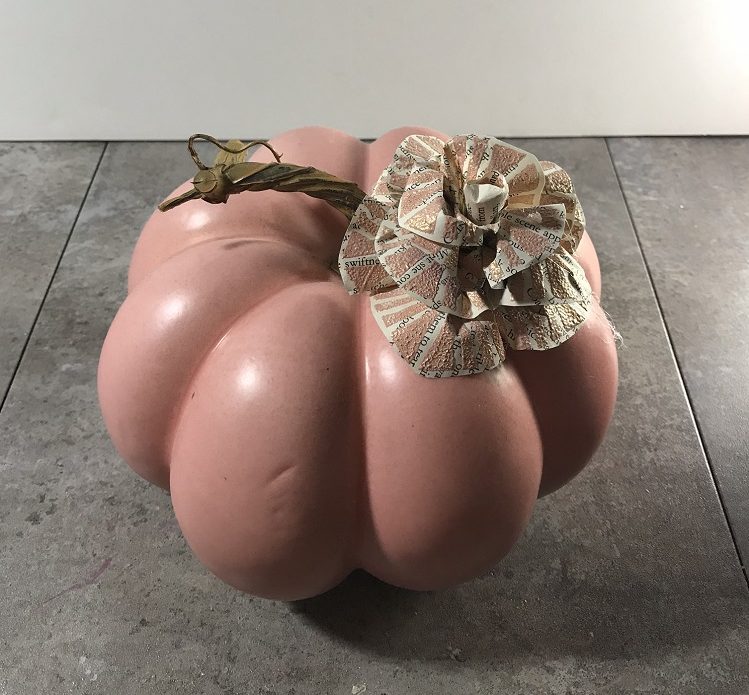 What inspires you to be creative?
I am constantly on the look out for new ideas and visual inspiration. I look on Pinterest, in magazines, on Instagram, and on blogs. I continually store information so that I can reference it later. I have clippings from magazines in folders, hanging on bulletin boards, and even taped to the supplies that I want to use for that project. My Pinterest boards are usually filled to the brim with paintings, images, and photos that I can use as the jumping off point in my own work. I also like to have my phone available while I'm creating so that I can google things along the way. Surrounding yourself with creative people is also a great way to stay inspired. With my job, I am able to share ideas with a great group of artists and also be challenged to try new techniques and ideas.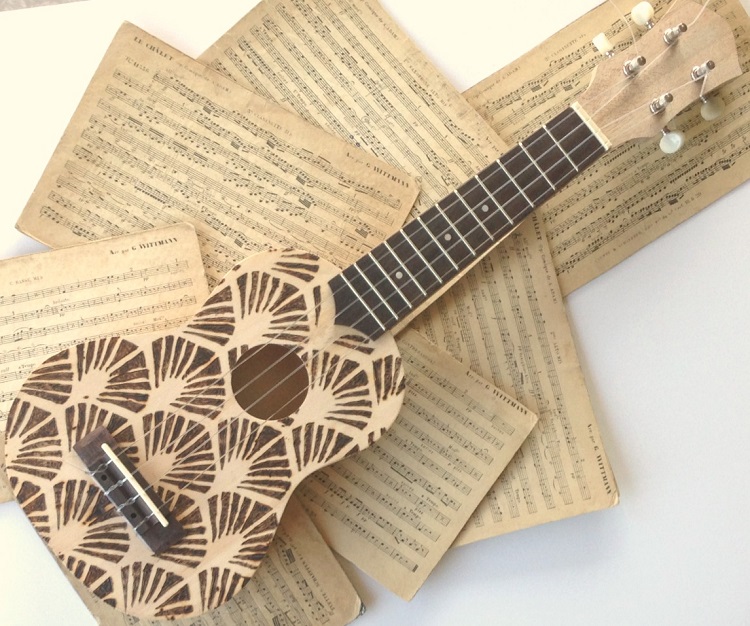 Do you have a favorite artist?
It would be too hard to name just one. Right now, I am so inspired by the work of Danita, Laly Mille, Mindy Lacefield, and Jane Davenport. I absolutely love these sort of whimsical, romantic, melancholy, and delicate images that these artists are producing right now. I love plenty of distressed details on artwork and a very free style that allows for splatters, scribbles, and whimsy. These artists are always getting my gears working to create new things.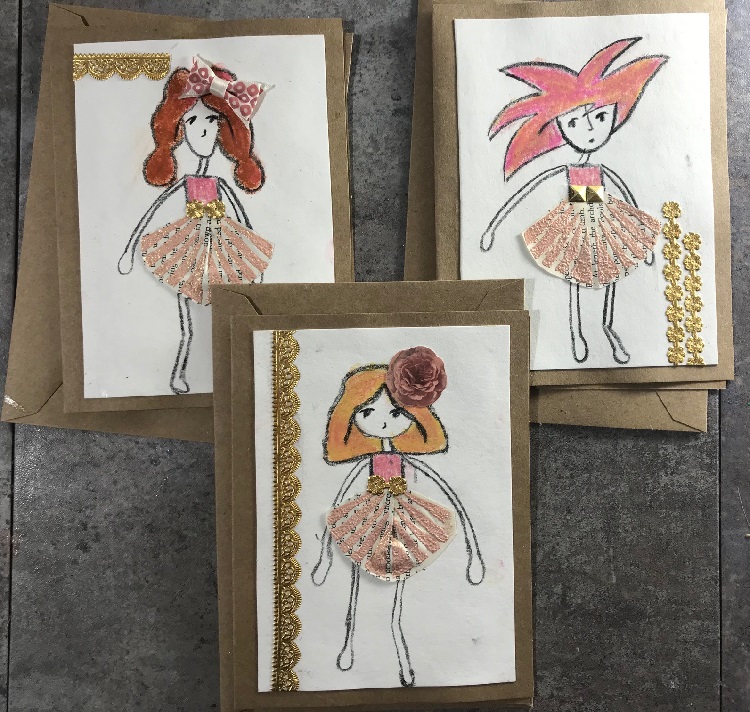 How did you get into art-making?
I have always been creative (I was banned from taking trash out of the trash can to turn into art when I was young). I was encouraged to have plenty of hobbies when I was in elementary school, which greatly helped during bouts of illness I experienced later in life. It was my knitting and music and drawing that got me through the tough instances of life. My first job out of college was at Michaels, which allowed me to be surrounded by the latest trends and supplies. Eventually, I was teaching classes in crochet, knitting, jewelry making, and paper crafting. Every time a new class was scheduled, I had to review the materials and learn how to make the new project. It was a great foundation for my life as an artist because it exposed me to all the basic techniques I would build upon later. When I began my job at Stampington, I started making some basic jewelry projects and they asked if I had ever done any mixed-media work. I said yes, but in reality I had only done one basic class at Michaels! It was a big learning curve and my first piece of mixed-media artwork is posted on their site. I have picked up loads along the way, but it wasn't until I was thrust unexpectedly into the job of Project Designer that I truly began to understand my journey as an artist. It was the first time I viewed myself as an artist and it was amazing to transition from thinking of myself as a hobbyist to treating myself like an artist.
In three words, how does art-making make you feel?
Joyful, Accomplished, and Challenged
---
Thank you Sarah for sharing with us! I love all the ways you've rocked my Art Deco Wallpaper stencil and I just love your can do attitude – it's something we can all use a little reminder of now and again :) Be sure to check out all our Nice to Meet You! posts to learn about all the inspiring artists we've featured.