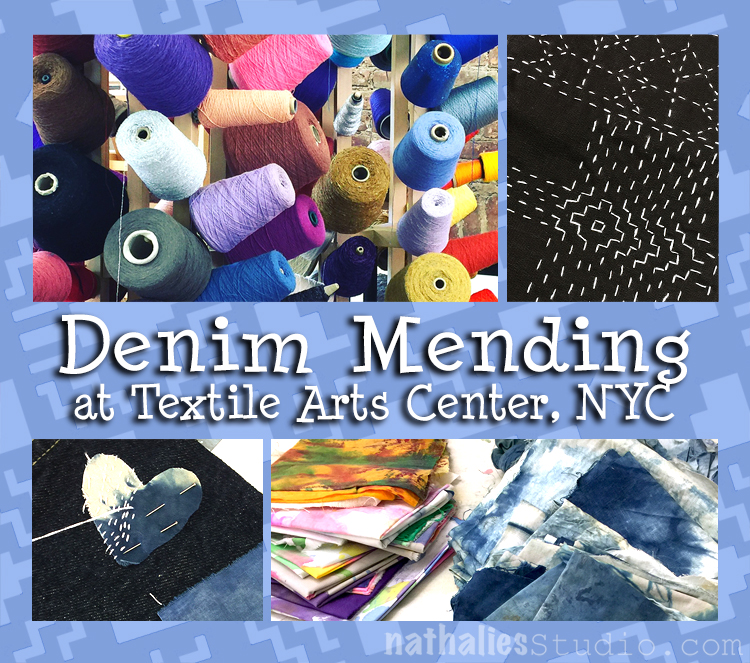 A couple weeks ago I took a class at the Textile Arts Center in NYC: Denim Mending.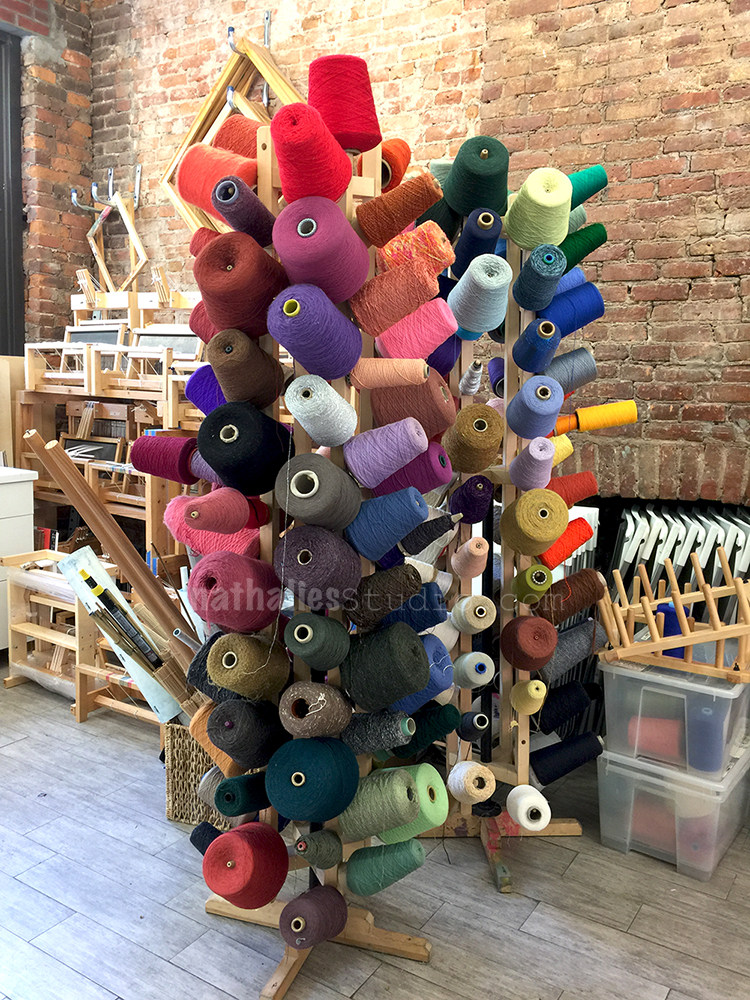 The TAC is located in Brooklyn but has a great small studio space in Manhattan with tons of classes at different times of the day and since I totally into embroidery for a while now, I thought this would be a perfect class. And it was :)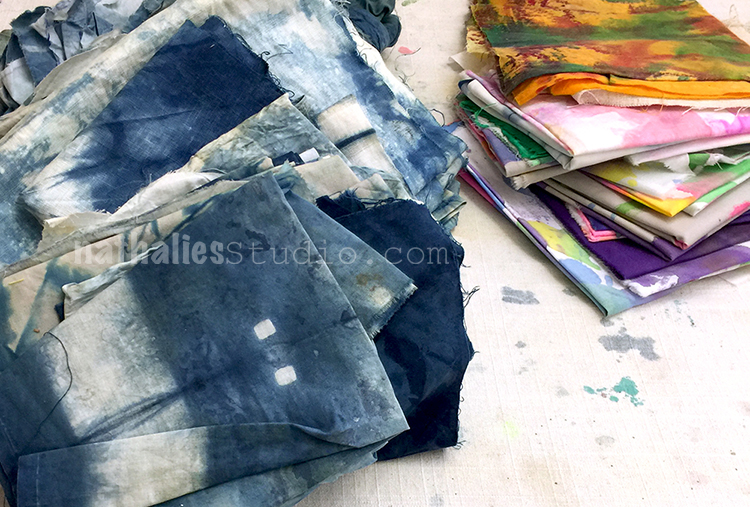 We got to work with all kinds of fun dyed fabric (they offer a variety of amazing dying classes as well) .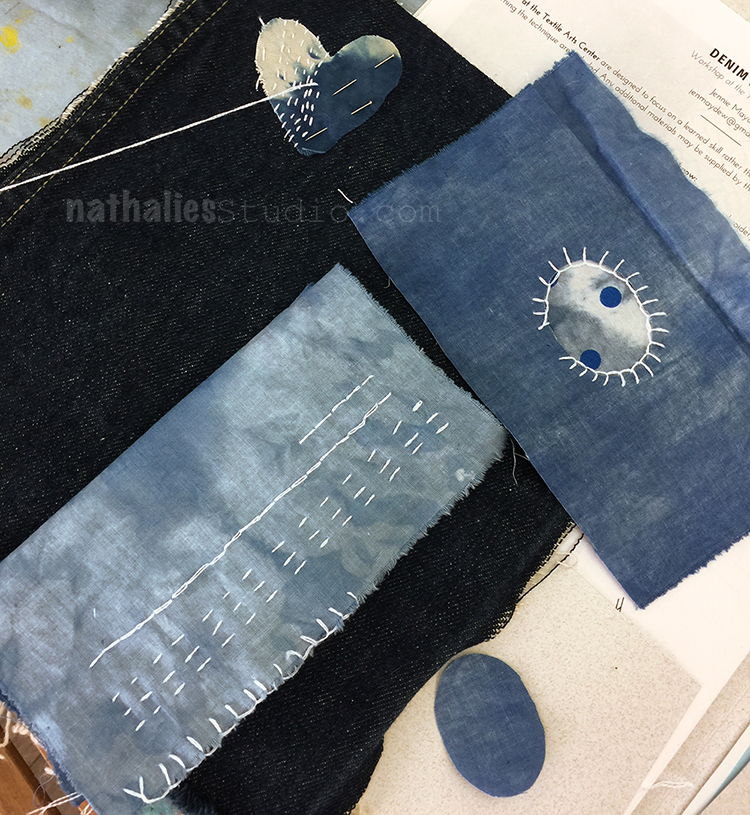 and started out with some basic stitches , applique stitches and back applique (in the picture another student's practicing samples- I looooveee the polka dot fabric with the blanket stitch so much!)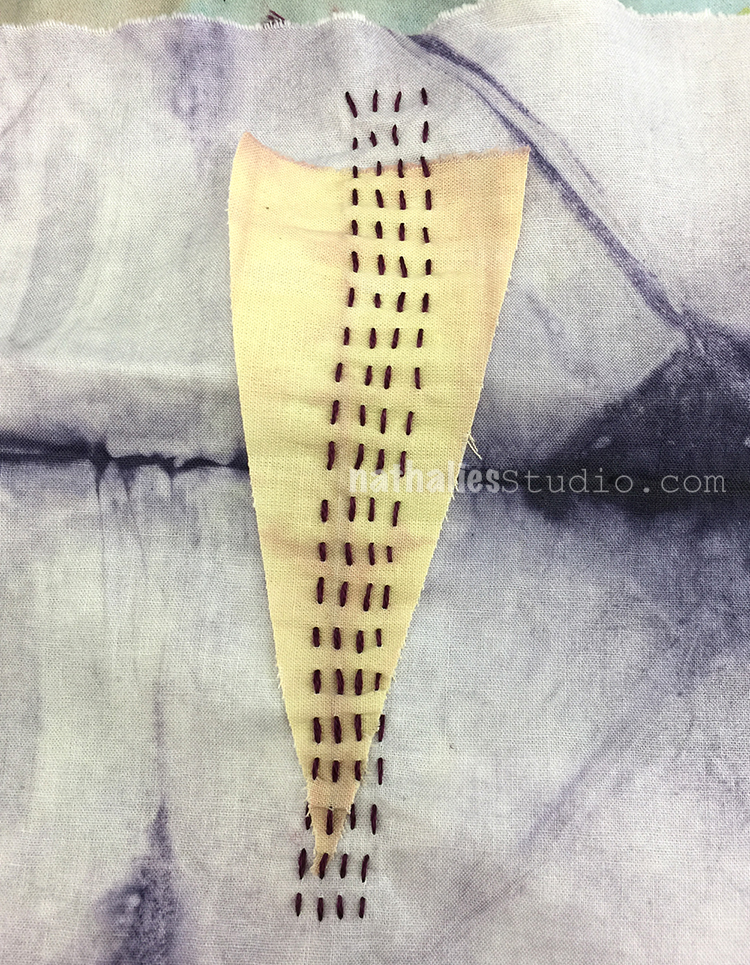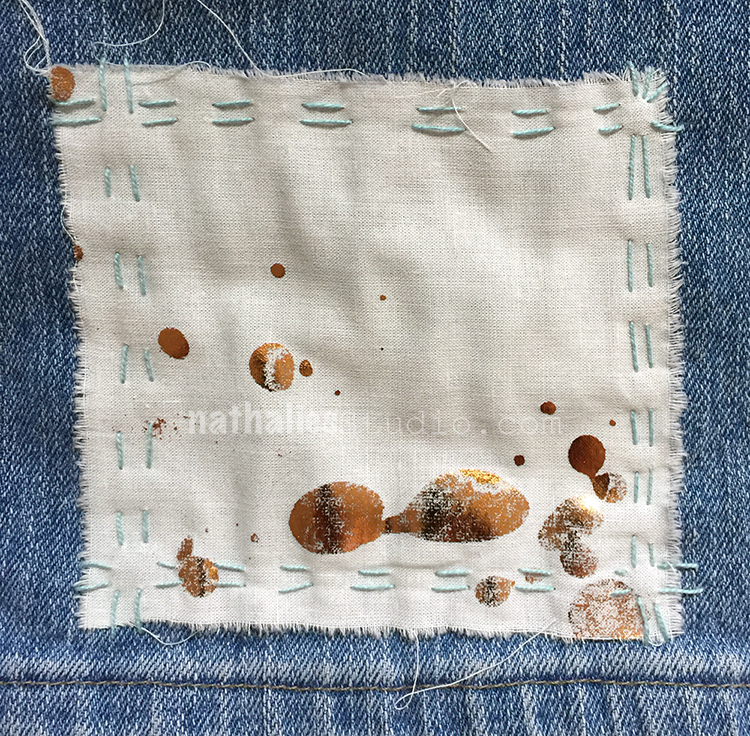 Later in the class we got a short intro to Shashiko which means little stabs and is a form of Japanese embroidery originating in the Edo period (1615-1868)
These are some samples- – I fell in love instantly …although it does kinda like tell you to do neat and straight stitches – LOL- which you know…is not me ;)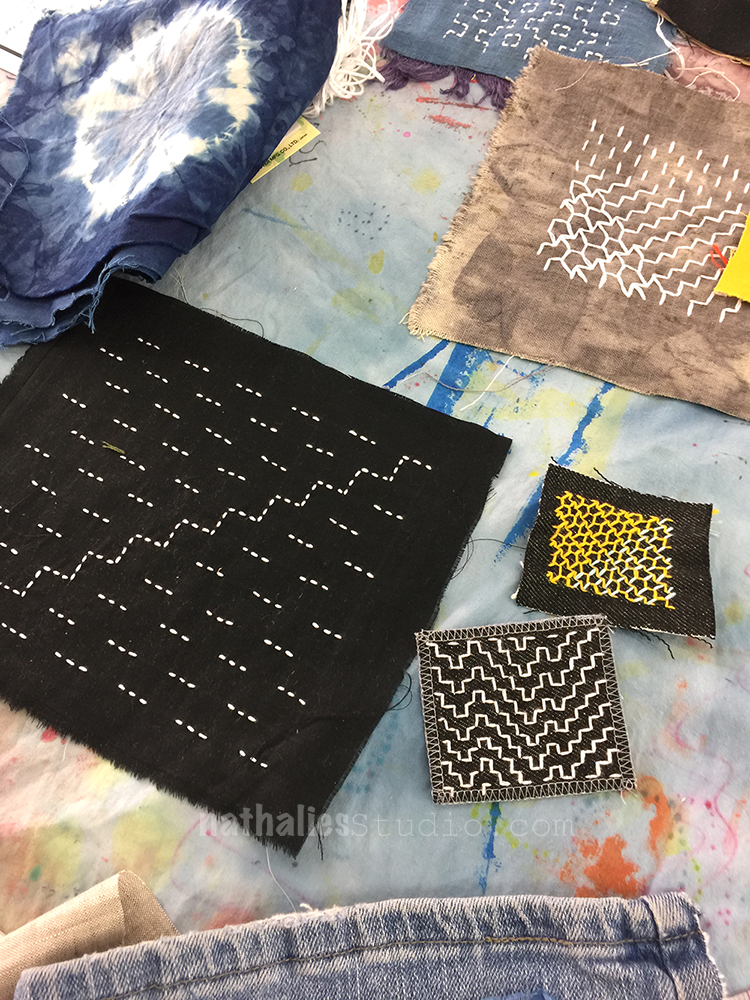 But here is my first try in Shashiko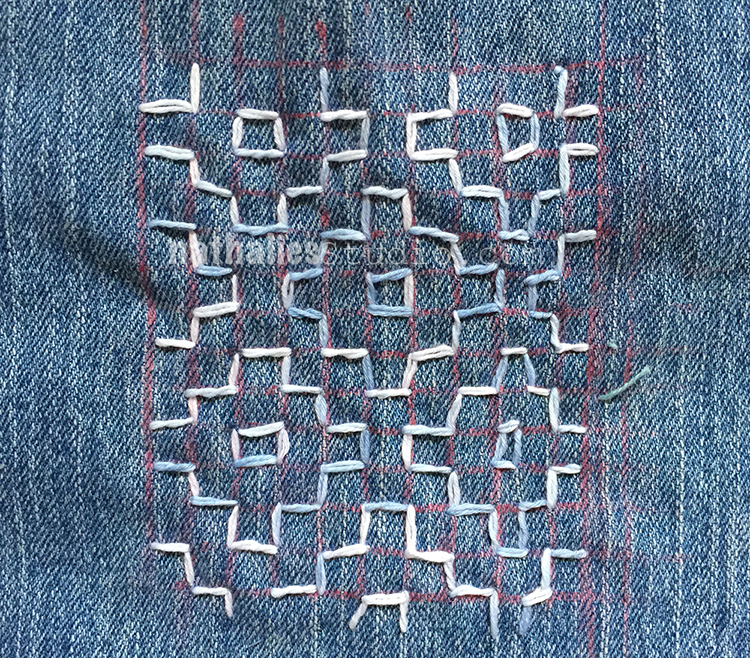 Not too shabby – I like it and oh man- now I want all kinds of Jeans being ripped so that I can start mending them and I bought all kinds of supplies of course  – and is it bad if I bought some shirts that I just want to do this on?  I am ready LOL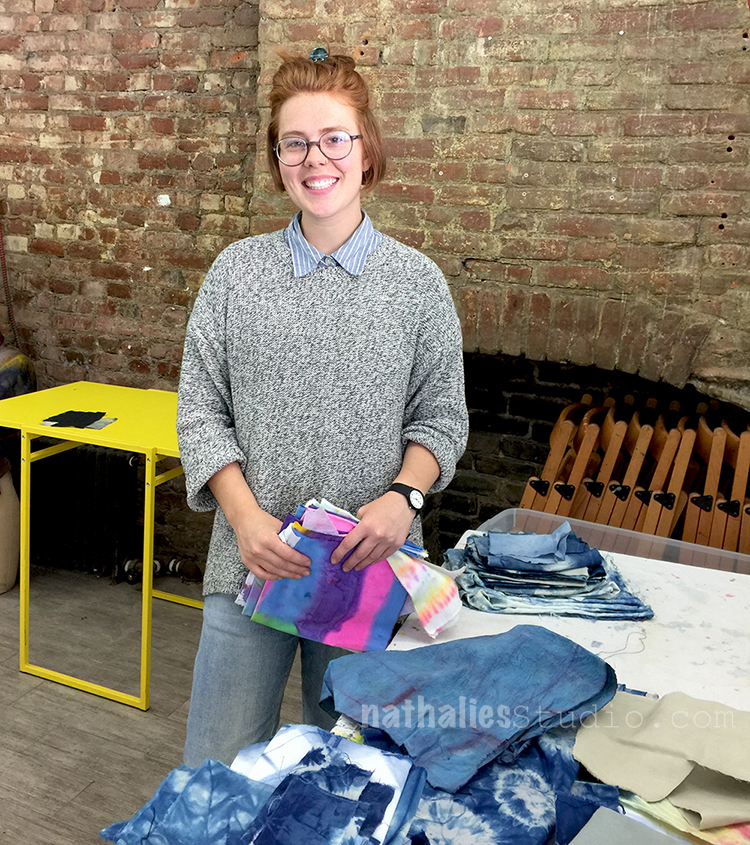 It was a fantastic class by Jennie Maydew -(check out her website with beautiful textiles and artwork too). I learned heaps, and it inspired me and I am full of ideas how to incorporate what I learned into my own artwork – I am so glad I went. A great example yet again how good it is to sometimes take classes that are totally different from what you usually do :) If you are in NYC – check out the TAC – what a gem place to take classes.